Meet Gillian Leighton: Cheryl's older sister and her closest confidante…
Their lives couldn't be more different. Cheryl lives in five-star luxury, spending thousands of pounds on hair and make-up every month, while her preferred modes of transport are a Rolls-Royce and private jet. The other, Gillian Leighton, is four years older and has a lifestyle that's worlds apart.
Stop and look into the deep chocolate brown eyes, however, and the similarity is undeniable. These two are unquestionably sisters.
While Cheryl is red-carpet polished, Gillian appears at home with her low-key lifestyle. Cheryl flits between a variety of palatial residences – at the moment her boyfriend Liam Payne's fortress in Surrey is her crash-pad of choice – while Gillian lives in a modest terraced house in their hometown of Newcastle.
READ ALL THE LATEST CELEBRITY GOSSIP AND NEWS HERE!
Like any sisters in their thirties, they have plenty in common. Gillian is a full-time mum and Cheryl, friends say, is eager to pick her brains on the subject of children – something she has a special interest in at the moment.
For all the differences in lifestyle (Gillian's partner Jason works on the production line in a car factory, while Cheryl's is, er, a former One Direction star), they each have an understanding of how the other feels.
Take their obsession with surnames. While Cheryl was desperate to ditch hers altogether and get rid of everything still tying her to her estranged husband Jean-Bernard, Gillian wants everyone to know that her surname is Leighton. Before Ashley Cole arrived on the scene, everyone knew the gorgeous brunette from Girls Aloud was called Cheryl Tweedy. Gillian was a Tweedy too, until the bombshell was dropped in her teens that the man she'd called 'dad' all her life wasn't her biological father.
That shocking revelation tipped Gillian over the edge. She and younger brother Andrew, who at 35 is three years older than Cheryl, were the product of their mother's failed first marriage to Anthony Leighton – but nobody had ever told them.
CHERYL HITS BACK AFTER 'WHO YOU THINK YOU ARE?' CRITICISM 
They reacted furiously, with Andrew plunging into a life of crime and drug addiction, while Gillian took out her frustration by smoking drugs and getting into trouble with the law. At one point she was bound over to keep the peace for 12 months after getting involved in a fist-fight.
But while Cheryl found a way out of their tough council estate upbringing in Heaton, Newcastle, Gillian decided to stay with what she knew best. 'That's why they live such totally different lives now. Gillian likes the fact that she lives a regular life, despite the fact that Cheryl has offered many times to help her out,' reveals a family friend.
'Gillian could have moved into a middle-class area full of new-build homes, but that's not what she wants. And these days, if anything it's Cheryl who goes to Gillian for advice, because it's Gillian who's set up a happy home with fantastic kids and a man who'd do anything for her.
CHERYL ADMITS A SHOCKING TRUTH – AND TALKS TOP BEAUTY SECRETS!
'Jason, her fella, is a normal bloke who goes out and works hard for his family. He doesn't have any airs and graces. If you put him next to Cheryl's ex Jean-Bernard you'd think they came from different planets. Believe it or not, there's a big part of Cheryl which envies her sister, not the other way around. Gillian's seen all the crap Cheryl has to put up with and she wouldn't want that for all the tea in China.'
It hasn't all been plain sailing, of course. Gillian, friends say, is 'definitely a diamond in the rough'. Growing up, she was every bit as beautiful as her sister, but was more likely to be seen in a tracksuit than a nice dress – and little has changed since then.
For a period of time, when Cheryl was in her early teens, they weren't particularly close. Gillian was angry with her mother for making her believe that Garry Tweedy, Cheryl's dad, was her father too. Gillian later went off to find her father, who's also dad to their oldest sibling Joe, who lives a quiet life as far away from the spotlight as possible.
But soon enough the women mended their relationship and became friends again – remaining in constant contact throughout Cheryl's rise to fame. Just as it was Gillian who first offered her little sister a spliff (pristine as ever, the golden girl who won a scholarship to a Royal Ballet summer school declined), she also accompanied Cheryl on that fateful first trip to London to seek her fortune in the music business. 'Gillian helped Cheryl toughen up, so by the time she got to London nothing was going to knock her off her stride,' adds the family friend.
More recently, Garry, Cheryl's little brother, has been more of a fixture in her life. He moved in with her after she split from Ashley and even stayed in LA with her for months during her ill-fated stint on the US X Factor. 'But in that case it was more Cheryl looking after wee Garry than the other way around,' admits our insider.
Now, in as rumours and pictures emerge of Cheryl and a very visible 'baby bump', the sisters are closer than ever. Our insider explains: 'To this day, if there's a big decision to make Cheryl will head back to Newcastle and speak to her big sister. Gillian's just about the only person who gives it to her straight these days. On a daily basis Cheryl's surrounded by nodding dogs and yes-men – sometimes you need the brutal truth, warts and all.'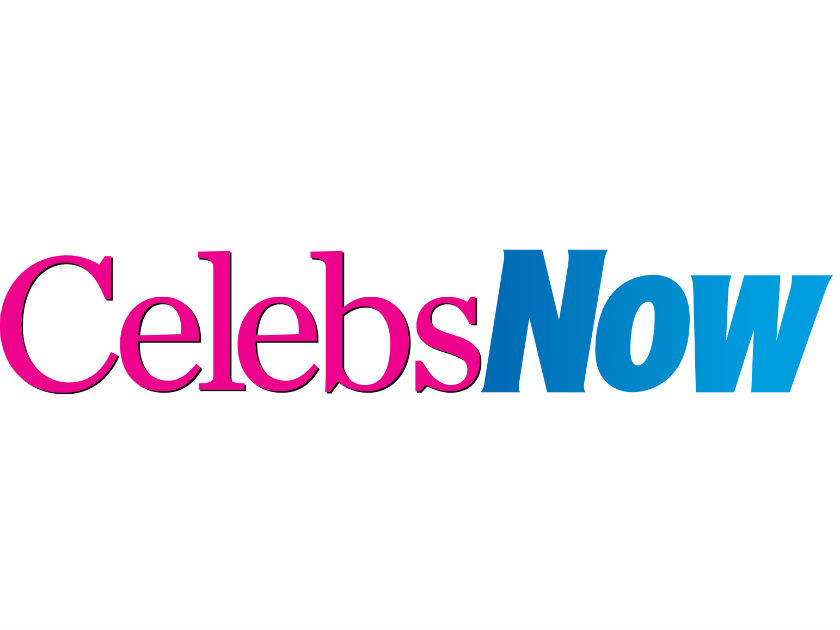 One of those occasions came after Cheryl's own brush with the law in 2003, when she was found guilty of assaulting a toilet attendant. Along with their adored mother Joan, it was Gillian who wiped away her tears.
When their brother Andrew was jailed, Gillian was, yet again, the resolute member of the clan who acted as a go-between for everybody else. Having been through the same paternal trauma as Andrew she, above anyone else in the family, sees herself as his defender.
Cheryl has always been frank about her closeness to Gillian, through thick and thin. In her autobiography she recalled that after suffering a crushing low: 'We spent a fantastic family Christmas together and I looked at her and the kids and wished for so much more normality in my life. "I want balance in my life," I told my sister. "I don't want any extreme highs any more."
"Are you sure you mean that?"
"Yes, because whenever things are going right, something goes wrong. It's like the happier I am, the worse the crash."
Don't expect her to move back to Newcastle any time soon, but Cheryl wouldn't be where she is today without some regular doses of reality from her straight-talking, working class Geordie big sister.
WATCH: Cheryl and Liam Payne… A love story!