Clauds reveals her unlikely fashion hero and what it's like working with 'supermodel' Tess…
Claudia Winkleman announces to Now that she'll be eating chips and lying on the floor as we conduct our interview. Somehow that seems perfectly normal.
The Strictly Come Dancing co-host is every bit as adorable as she appears on screen and as we chat ahead of the news that ex-ballroom star Shirley Ballas is set to take over from the legendary Len Goodman on the judging panel next series, she laughs when asked if she's in the know about the new addition: 'At most I can have an opinion on what colour shoes I wear!'
Claudia, 45, is of course famed for her thick fringe and shiny hairdo, so it's little wonder she too has found a new role alongside her presenting duties, as the face of Head & Shoulders. But what lies beneath the fringe, and why does she always wear black?
MORE: Strictly Come Dancing latest! ANOTHER star QUITS the show as three new dancers are revealed
So Claudia, do you have your fringe insured?
[Laughs] I love you! It's not insured, but I'm keen. I can't imagine what I'd do if someone said I had to get rid of it. My forehead is a disaster. I haven't seen it for 15 years, so I assume there's squirrels living there and actual seahorses – whole communities of dolphins living under my fringe.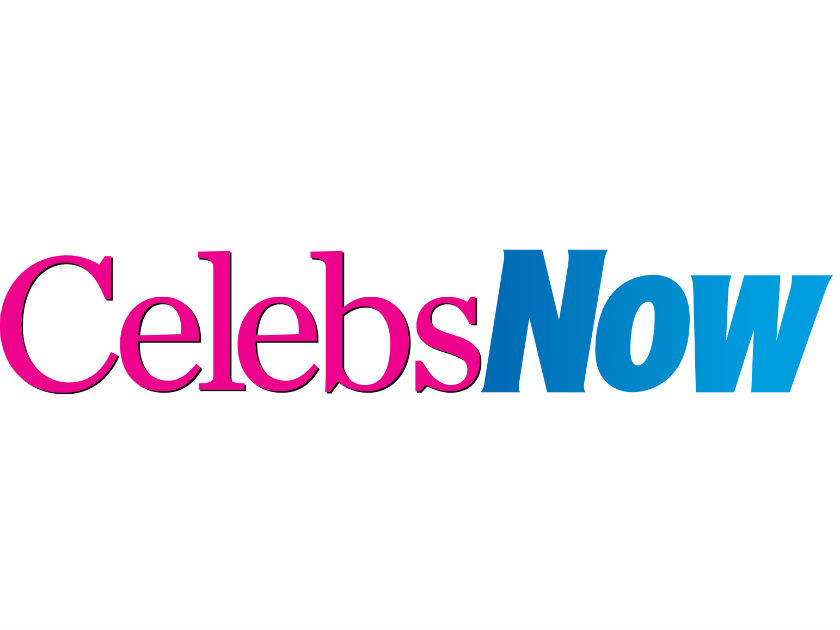 Will we ever see you ever rock a red lip?
I can tell you what I'd look like if I did and that's deeply, deeply unpleasant. I look weird wearing one. I'm now 45 and I like to look a bit ramshackle; I like to look a little wintery even in August, and I've sort of found what I want to look like and it's a bit like a uniform – it's black pointy boots, orange face, Tipp-Ex mouth. I'm into that.
Is this your favourite decade?
Yes, and it's only going to get better. I feel happy now. By the way, call me in three years when I've physically fallen apart and I'm having hot flushes 24/7 and I might have a different opinion. But right now it all feels excellent.
How long did it take you to find your style?
I think when I was a teenager I played around with lots of stuff. I spent my 14th birthday wearing an electric blue corduroy dicky bow, if that gives you any idea, so I've gone through all different stages. At university I always thought the goths looked the coolest, and that's when I got my first pair of pointy shoes and stuck with it. And then I saw a picture of [Aerosmith singer] Steven Tyler and thought I want to look him – like I've just slept in a skip!
Would you ever go really blonde?
I once tipped a bottle of Sun-In on my hair because I was like: 'Yeah, this is going to make me look all beachy,' but I didn't look beachy, I looked demented. I don't experiment much – found the colour black, found eyeliner, the search is off. If I went on Mastermind it would be my specialist subject. I just layer it on. The eyeliner you see me in has been on since the 90s.
Are you getting ready for Strictly?
I'm excited about it, but they don't tell me who's taking part until they've told the press. It's because they told me the list the first time and an hour later I was in the canteen buying a jacket potato and someone asked: 'Oh, do you know the names?' and I blurted out every name I could remember, so word got out: 'Oh, that Claudia, she's a bit leaky.' Now I'm not told anything to do with the show!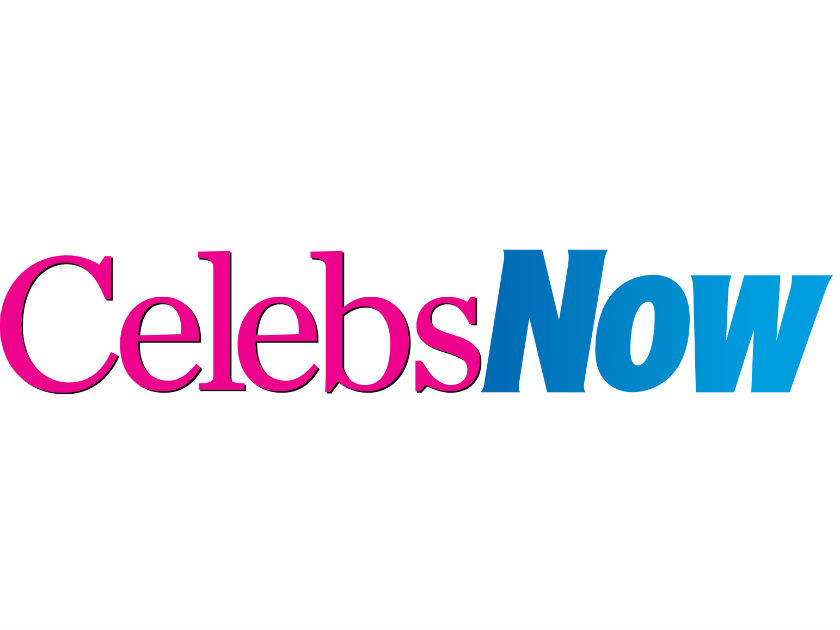 Who would be your dream contestants?
Peter Mandelson, Alastair Campbell, Cherie Blair…I mean after Ed Balls, I'm really only after the politicians, but I don't mind, you know. The producers are four fantastic women who get it completely right every year, like a magical science, so I'd never proffer my opinion.
Will the show ever run out of celebs?
I hope not. I'd never want to do it myself, though. I'm not good at dancing – I like reading out loud.
Who was your favourite?
Ed Balls was my favourite ever. I also loved Alesha Dixon, who's got the best laugh you've ever heard in your life. Through the Strictly corridors we'd just hear this amazing laugh.
Who's your favourite judge and professional dancer?
I love them all equally.
Do you, your co-host Tess [Daly] and It Takes Two's Zoe [Ball] have big nights out?
We're all quite boring, so we don't do that, but they're definitely my friends. I talk to them through the year and I love both, and Anton [Du Beke] and judges Bruno [Tonioli] and Darcey [Bussell]. And I love producer Louise, Sarah, who's in charge of me, and my other producer Kim, who's having twins – I've asked her for one of them and said if it's too much hand one over. She hasn't got back to me.
Have you ever worn anything and immediately hated it?
No, because the person in charge of my wardrobe, Sinead, is a wizard and I just do whatever I'm told at work and I'm obedient. She just goes: 'You're in that,' and I go: 'OK,' then I go downstairs, come back, she takes it off and sends it back to the designer. It's an excellent system.
Do you ever have wardrobe envy with Tess?
No, we have such different styles. I'm trying to look like Chrissie Hynde after a night out, and Tess is a supermodel and looks beautiful and glamorous and she's also triple my height – I come up to her knees.
Have you ever had a wardrobe malfunction on the show?
No. Sorry I can't give you better stuff…
Have you had any embarrassing moments on the show?
I've had a million. I skid down the stairs most the time, I've asked the wrong question, said the scores are in when they're not. That's the joy of live television. I might be wrong, but I think the audience forgive you. They're not watching for me but the dancers.  If I do fall, I'll turn it into a roly-poly and be done with it.
Do you watch yourself back on telly?
No, never. It makes me want to scratch at my own neck.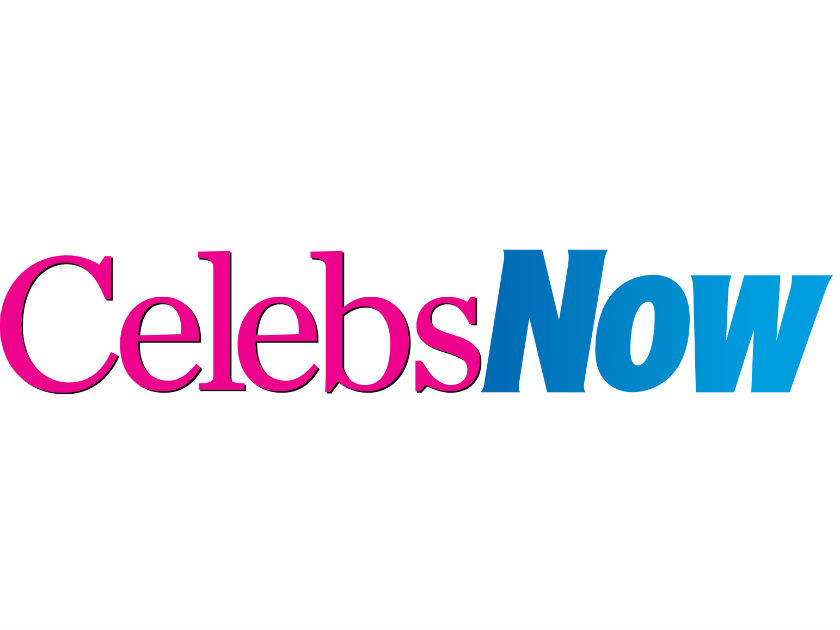 The internet is obsessed with the idea you and Michael McIntyre are really siblings…
We are. We were brought up in the same house – Brother Mikey, that's what I call him. I love that man, adore him.
What's the maddest rumour you've heard about yourself?
I've no idea. I do this show and assume it's not even on telly. In my head, my parents have created a rather elaborate home video so that I feel marvellous about myself. I've no idea what's out there.
Is your mood reflected in your clothes?
If I'm not on TV, I wear a uniform that's practically got name tags on it – black jeans, black boots, T-shirt and oversized weird coat. I'm never going to wake up and say: 'I'll try pastels.'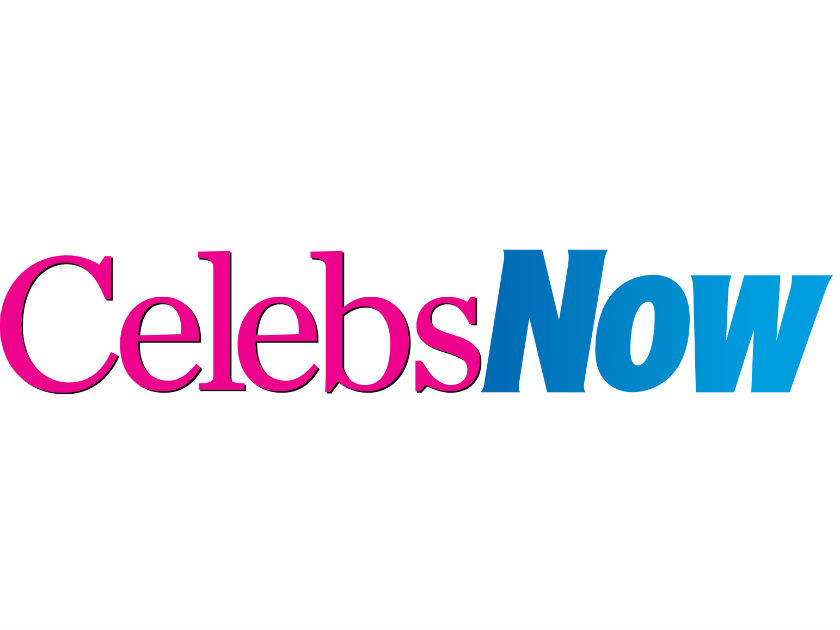 Do you ever have off days?
I don't have them about what I physically look like and most things can be sorted out with a spray tan. We don't really have mirrors in the house – I'm not interested in what I look like. I have one where we brush our teeth, but downstairs there are none so you've no idea what you look like when you leave the house, which might explain why I look like what I look like.
Do you get loads of freebies?
No, I don't but that's OK, because if I did I'd have to be nice about it.
Who's the most famous person in your phone book?
It's you. I don't believe in famous people as a whole. No, that's not true. I can't give you my phone book.
Are you posh?
It depends who you're talking to. I don't think so, but maybe to other people I am.
How do you keep the romance alive with your hubby [film producer Kris Thykier]?
Oh, I'm getting grumpy looks off everyone – they don't want me to talk about that!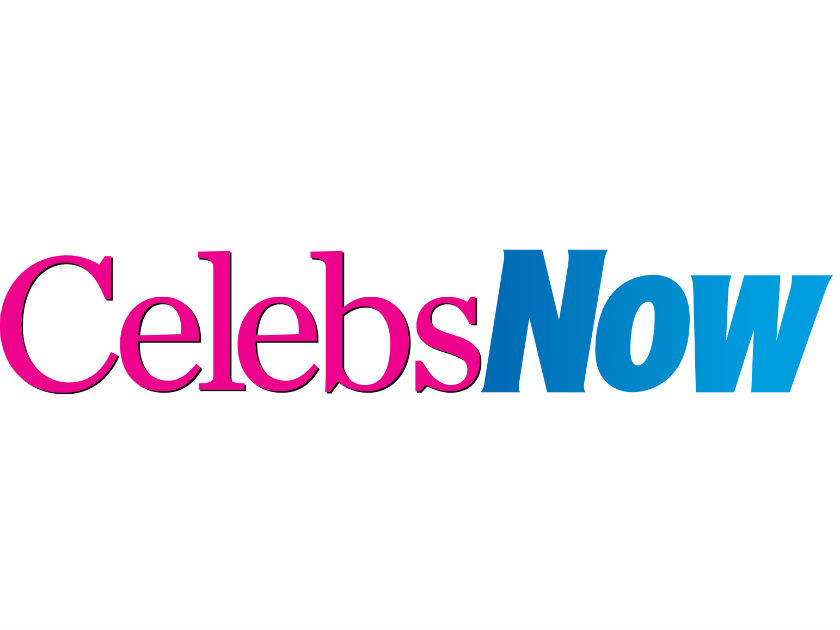 OK, so tell us about your campaign with Head & Shoulders…
Well, I'm beside myself! Head & Shoulders phoned me and said: 'Here, love, we like your hair – will you use our shampoo?' I said: 'I think you've got the wrong number because I'm not a 62-year-old man who works in accounts – I don't carry a briefcase, thanks so much for calling, night-night!' and put the phone down. But then they called back and said: 'Look, if we send you some products just because we like your hair, will you see how you feel?' So, I went: 'OK, lunatic.' So they sent them to me and I'm going to come round to your house and bring the shampoo and it's going to blow your mind.
We'd love a wash and blow-dry off you, Clauds!
I can be very useful. I'm going to use a long word to go with it – nourishing – and it smells of lavender and it's not like normal shampoo; it has the consistency of white honey. It's unctuous and delicious – it makes your hair so ridiculously clean. You know when you wash your hair and it still feels a little gloopy as there's build-up? I mean, I can't believe I'm talking to you about hair build-up, and anyway your hair's so squeaky clean, but I thought: 'OK, that's all fine,' came out the shower, had a nap – obviously I have a daily nap – and my hair's never been shinier. It's like glass.
What's your secret for keeping your locks so glossy and straight?
Head & Shoulders, that's the secret – it's out! You're very sweet, I'm not sure it's nice, but Head & Shoulders has made it super-shiny, and then I said to them: 'Well, what do you want me to do?' and they said: 'We want you to talk to people and tell them you like it.' I said: 'That seems marvellous.'
Claudia's the ambassador for Head & Shoulders 3 Action Formula Nourishing Care Shampoo, available from £2.99. For more information, visit headandshoulders.co.uk
Words: Sarah Robertson