TV presenter and WAG Coleen Rooney on being body confident at 30
Despite being a mum to three boys, Coleen Rooney has a body most of us would die for. But for the 30-year-old, who's a size 10-12, regaining her pre-pregnancy weight hasn't actually been plain sailing.
Explaining her struggle to keep in shape while balancing a successful TV and fashion career, Coleen reveals: 'With each baby I've had it's been harder to get back in shape. The body is used to getting pregnant – after the first one I found it hard to lose the last few pounds.'
Coleen, who's mum to Kai, six, Klay, three, and eight-month old Kit, has teamed up with the 2016 McDonald's & FA Community Awards National Ceremony, which recognises sporting families in the community.
Here, she talks to Now about juggling her adorable brood with keeping fit and gives us extraordinary insight into married life with Manchester United ace Wayne, 30.
How did you bounce back into shape after having baby Kit? 
The more children I've had, I've been in less of a rush to get back into shape because after three births your body is going to
change. I think once you have kids they're more important
than how you look.
What's your secret weapon for getting toned abs or a firm bum? 
I don't like burpees but after you've done them you feel like you've had a good workout. I also do box jumps and because I've only got little legs, every time I go to jump I have that fear of falling down! But they're great for your legs and bum. They're the things I don't like doing but they're effective. 
Do you ever listen to Beyoncé for a bit of butt-kicking motivation while working out?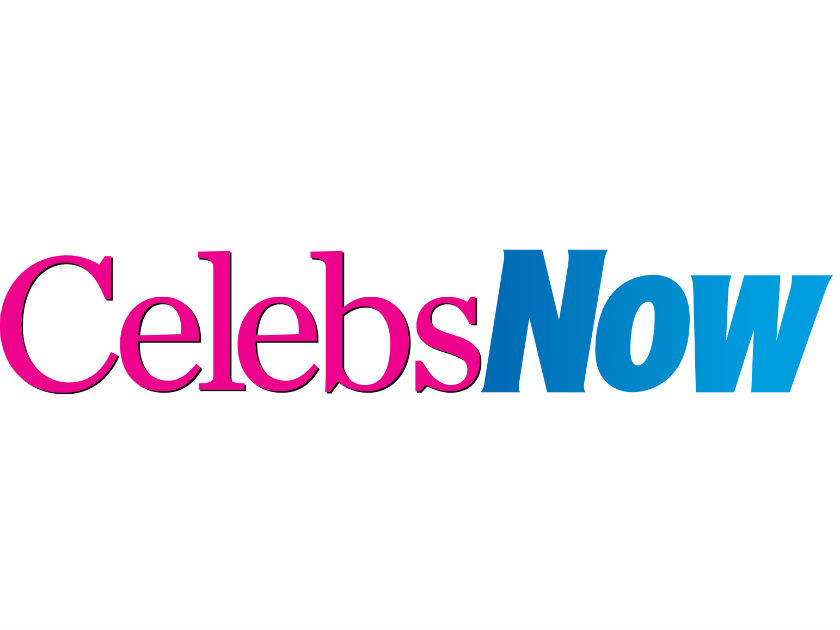 [Laughs] Erm, no. There's already music on in the gym.
Congratulations on turning 30. Have you embraced your body insecurities now and learnt to love yourself in your own skin? 
Do you know what? I've always been quite confident in that way. No one's perfect and I've always said there are certain things about myself I'd like to be different but there's no way of changing them. If I had longer legs. . . but I'm never gonna get that. So you've just got to get on with it and try to dress the best way you can to emphasise your figure. After having kids, if you've got a bit of a wobbly belly that's just part and parcel of who you are. It's not the end of the world
– you just have to be confident.
How important is it to have much-needed mum time in the gym? 
Well, I try to go to the gym three times a week. Before children I didn't enjoy the gym that much, but now I do. It's hard work when I'm there, but it's an hour off!
As a mum of three boys, you must also get a workout running after them?  
Yes! The other day I was at an adventure park with Kai and all his friends from school running around. So it's non-stop from the time you wake up until when you go to bed as well.
Are you a 'soccer mum'?  
Yes. With Kai, he's obsessed with it. He absolutely loves football. Over the past year and a half he's really got into it. And I think it's great because it helps him learn to work as a team – he's involved in a little football group by our house. In the summer he does
a football camp too. I think it's great for socialising, especially in the summer holidays because they haven't seen their friends from school and it's good to get some exercise. He watches football on the telly all the time too.
How did you get involved with the McDonald's & FA Community Awards?  
They approached me last year because of Wayne playing football, me being a mum and the children playing football. I loved doing it last year and reading all the entries and meeting the winners.
What are you and Wayne like as parents – are you strict on bedtimes and treats?  
Yes, when they're at school I'm quite strict. They're all bathed and in bed at a certain time. And homework too – I'm strict on the that with Kai. He's good at school and I make sure his reading's done. We're strict when we need to be. But during the summer holidays they're allowed to stay up later – and when we're on holiday. But we want to keep them as we are, down to earth.
How important is it to keep them grounded?  
We make sure we do that because youngsters today – not just our kids – get a lot more than we used to. A lot of children are spoilt so I think you can give them stuff but you've just got to make sure that they remain appreciative and well behaved.
As they get a little older, will they have to work for pocket money – and when they're old enough to drive will they get a Rolls-Royce as their first car?  
[Laughs] We haven't even got a Rolls-Royce. So no. You've got to prepare them for their future because you know one day they're going to move out and get their own job, do their own stuff and raise a family. So I think you've got to put that in their mindset from a young age. But they're going to have to help out around the house. Sometimes Kai will now clear his plate after dinner – but it can be hard work.
The dinner gets dropped on the floor and then the plate goes. And then I'll be like: 'It's alright, I'll do it!' But once they're at the age when they can start doing stuff then, you know, I will tell them to.
What do you and Wayne do for a laugh when you have a bit of downtime? 
Silly things will make us laugh  – but when we've got a babysitter the best thing we like to do is go to a concert with friends and maybe go out to dinner. That's our ideal date night. But sometimes we love catching up on programmes that we've missed on the telly. We've been watching Empire at the minute, which we love. So any free time we get over an evening meal we watch that.
Any popcorn?  
Oh no. We don't really have that  – but when you go to the cinema, yes. Sometimes it's nice to just sit on the couch and chat because when you've got the kids it's sometimes hard to get a proper adult conversation in. So we appreciate the time we do get together now, which is nice. We have a laugh. The kids make us laugh now because they're getting older and coming out with funny things. And the relationship they've all got now that they're older is funny. Klay and Kai are getting older and having fun together.  So cute.
Coleen's teamed up with the 2016 McDonald's & FA Community Awards National Ceremony. To find out more information and about the winner please visit  mcdonalds.co.uk/MumoftheYear