With Cruel Intentions being made into a TV show, we see where Sarah Michelle Gellar, Ryan Phillippe, Reese Witherspoon and the movie's other stars are now
Cruel Intentions is being made into a TV series and we're SO excited!
The film – based on 1782 book Les Liaisons Dangereuses, a tale of sex, power and privilege – starred Sarah Michelle Gellar, Ryan Phillipe and Reese Witherspoon, as well as a host of other famous faces.
The TV show is set to follow the story of Bash Casey, the son of Ryan and Reese's, characters Sebastian and Annette, in the film.
After discovering THAT journal detailing his sexual conquests his father kept, Bash wins a scholarship at a swanky school in San Francisco, where he finds himself drawn into a world of sex, money, power and corruption. Sounds just like his parents!
But where are the stars of the now-cult movie today? Find out what they got up to in life after Cruel Intentions below – and see what they look like now in the gallery above!
Sarah Michelle Gellar
Sarah Michelle was already a worldwide star when she starred in Cruel Intentions, thanks to playing the title role in TV show Buffy The Vampire Slayer and her breakout movie, I Know What You Did Last Summer, but she shed her good girl reputation to play manipulative Queen Bitch Kathryn Merteuil.
She started dating fellow 90s brat packer Freddie Prinze Jnr shortly after Cruel Intentions came out, having met him on the set of IKWYDLS, and the couple married in 2002 – the same year they appeared alongside each other in the film Scooby Doo.
She went on the star in The Grudge and The Grudge 2, in addition to various TV roles, whilst having two kids – Charlotte, now six, and Rocky James, three – with Freddie.
The pair remain happily married thirteen years after getting hitched, making them one of Hollywood's strongest couples.
Ryan Phillippe
Teen heartthrob Ryan was the perfect choice to play seductive scoundrel Sebastian, who bets Kathryn that he can take the V-plates from innocent virgin Annette (Reese Witherspoon).
Ryan had already appeared in a handful of movies before Cruel Intentions (including I Know What You Did Last Summer alongside Sarah Michelle Gellar), and went on to appear in films including Gosford Park, Crash and 2010's The Bang-Bang Club.
In a case of life imitating art, Ryan was in a relationship with Cruel Intentions co-star Reese when the pair shot the movie, having met at her 21st birthday party in 1997. The cute couplemarried shortly after Cruel Intentions was released, and went on to have two children together, Ava, now 16, and Deacon, 12.
But sadly their love wasn't to last, and they split in 2006. Ryan went on to have another child, Kailani, in 2011 after a brief relationship with model Alexis Knapp, and is currently dating law student Paulina Slagter.
Reese Witherspoon
After impressing him with her cute devil faces, Sebastian eventually properly falls for Reese's character Annette, as she does for him – but they only admit it to one another as Sebastian lies dying after being hit by a cab. Typical!
Reese went on to enjoy global superstardom thanks to her role as Elle Woods in the Legally Blonde films (remember the Bend & Snap!?), and won the Best Actress Oscar in 2005 for her portrayal of Jonny Cash's wife June Carter in Walk The Line.
Most recently she starred in biographical drama Wild, and she also launched her own lifestyle collection, Draper James.
After splitting from first husband Ryan, Reese dated Jake Gyllehaal for two years before tying the knot once more with talent agent Jim Toth in 2001. The couple welcomed a son, Tennessee, in 2012.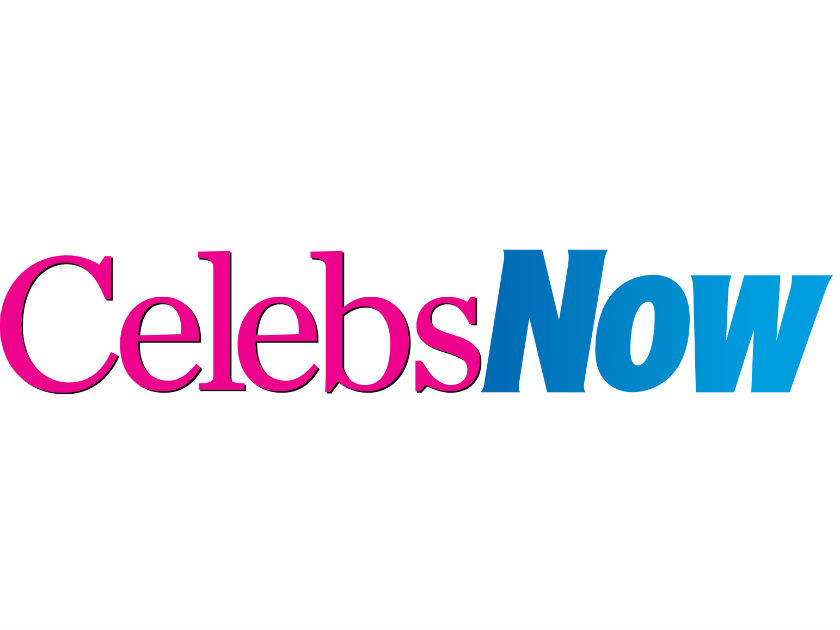 Selma Blair
Selma made headlines for her role in Cruel Intentions thanks to the steamy kiss her character, naive Cecile, shared with Sarah Michelle Gellar's Kathryn – with the pair even winning Best Kiss at the MTV Movie Awards.
She's been super busy since then, with roles in movies including Legally Blonde (where she played Reese Witherspoon's nemesis!), The Sweetest Thing (alongside Cameron Diaz) and Hellboy, as well as TV shows Zoe, Duncan, Jack and Jane, and Anger Management.
We'll next see her playing famous matriarch Kris Jenner on American Crime Story, in an episode that recreates the infamous OJ Simpson case.
Having experienced heartache at a young age after her childhood sweetheart died at just 18 years old, Selma married Ahmet Zappa – son of famous musician Frank Zappa – in 2004 following a whirlwind six-month romance. The couple divorced just two years later.
In 2011 she gave birth to son Arthur, whom she had with her fashion designer boyfriend, Jason Bleick. They too split after two years together.
Joshua Jackson
Pacey from Dawson's Creek – sorry, Joshua – played Sebastian's best mate Blaine, sporting a shock of bleached blonde hair for the role.
Having been part of the cast of the Mighty Ducks films in the 90s, post-Cruel Intentions Joshua went on to appear in other films including Ocean's Eleven, Bobby and Shutter – but never matched the fame he found with TV show Dawson's Creek, which ran from 1998 to 2003.
Having dated DC co-star Katie Holmes during the show's first two series, Josh has been dating actress Diane Kruger since 2006, with the couple regularly killing it on the red carpet with their his 'n' hers style.
Tara Reid
We meet Tara's character, Marci Greenbaum, early on in Cruel Intentions, when she calls her mum to cry over naked pictures Sebastian has posted of her on the internet, in what must be one of the earliest incidents of revenge porn on record.
Following Cruel Intentions, Tara hit the big time with American Pie, but followed it up with a string of flops including Josie and the Pussycats, Van Wilder and Alone In The Dark. She did enjoy some TV success though, with a run on hit comedy Scrubs.
But it's her private life that's won Tara most headlines, from her short-lived engagement to MTV VJ Carson Daly to her botched plastic surgery and hard-partying ways.
She appeared on Celebrity Big Brother in 2011, and also (somewhat randomly) popped up in Jedward's music video for Wow Oh Wow the same year.
Christine Baranski
Christine was already an Emmy winner (for her role in TV series Cybill) when she starred as Bunny Caldwell, the uptight mum of Selma Blair's character, Cecile, in Cruel Intentions.
She went on to enjoy more television success, with roles in The Good Wife and The Big Bang Theory – but it's as glamorous Tanya in the 2008 film Mamma Mia! that we best love her!
Sean Patrick Thomas
Sean Patrick's character, Ronald, played a pivotal role in Cruel Intentions. He was Cecile's music teacher, and their love for one another leads Cecile to hop into bed with Sebastian so she can learn how to make Ronald happy, and ultimately leads to Seb's death.
He went on to star opposite Julia Stiles in Save The Last Dance, and was reunited with Sarah Michelle Gellar in 2012 film Ringer.