TV's finest Davina McCall tells us how she's fallen in love with her legs and will do ANYTHING to stay trim
It's hard to believe Davina McCall celebrated her 50th birthday last October. We've been interviewing the mum-of-three for more years than we'd care to remember, and we can honestly say we've never seen her looking better.
The former Big Brother host announced that she had called time on her 17-year marriage to Matthew Robertson back in November, vowing to make their children – daughters Tilly, 14, Holly, 16 and son Chester, 11 – their 'number one priority'.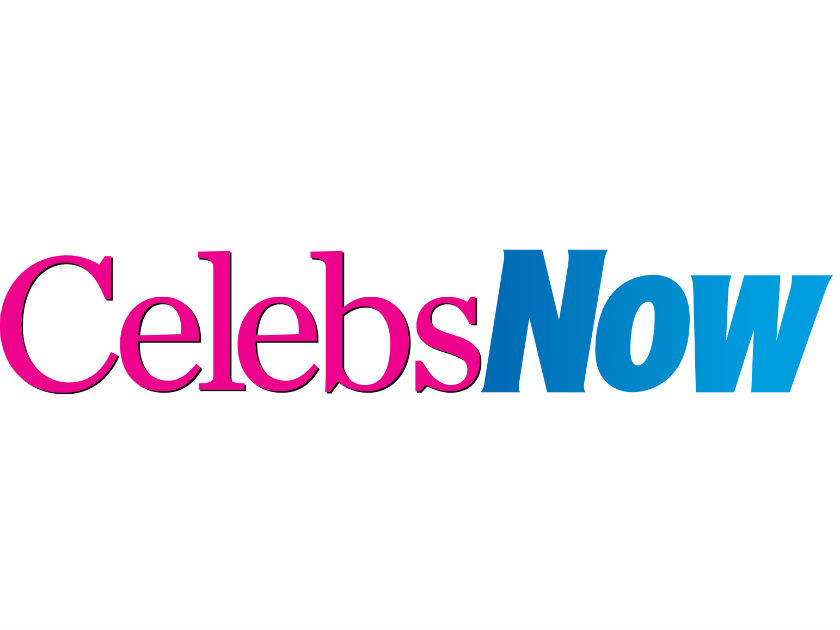 READ: Strictly's Gemma Atkinson HITS BACK after she's accused of using steroids following incredible gym snap
When we caught up with her to talk all things health and fitness, she tells us she's gone from a size 10-12 to a lean 10, and says that after years of hiding her legs under trousers she's finally learnt to love them.
Davina credits her friend and fitness expert Sarah Gorman with helping to bring about the change, and after falling in love with Sarah's motivational exercise classes, she chose to work with her on her new DVD, Toned in 10.
Hi Davina! Tell us about the DVD – what's new?
It's called Toned in 10 and it's a real mixture of fitness styles. There's some cardio in there, plus exercises that will help
you tone up and build core strength. There's a whole 10 minutes just on glutes and it's so targeted. After I first did it I was struggling to sit down and
I haven't felt like that for years.
Then there are sections on legs, arms, and stomach – the whole lot. I worked on the DVD with an incredible lady called Sarah Gorman, whose classes I go to.
Why did you chose Sarah?
She's an amazing inspiration.
I did these classes with Sarah and I thought she was so good and really knew her stuff and everyone else raved about her. Somebody who teaches a class is so good at teaching on a DVD because it's what they do day in, day out.
They know all the teaching points, they know what to say and they know how to encourage people. When Sarah says 'well done' I want
to jump up and down and say 'thank you!' It's absolutely ridiculous but you just want
to please her.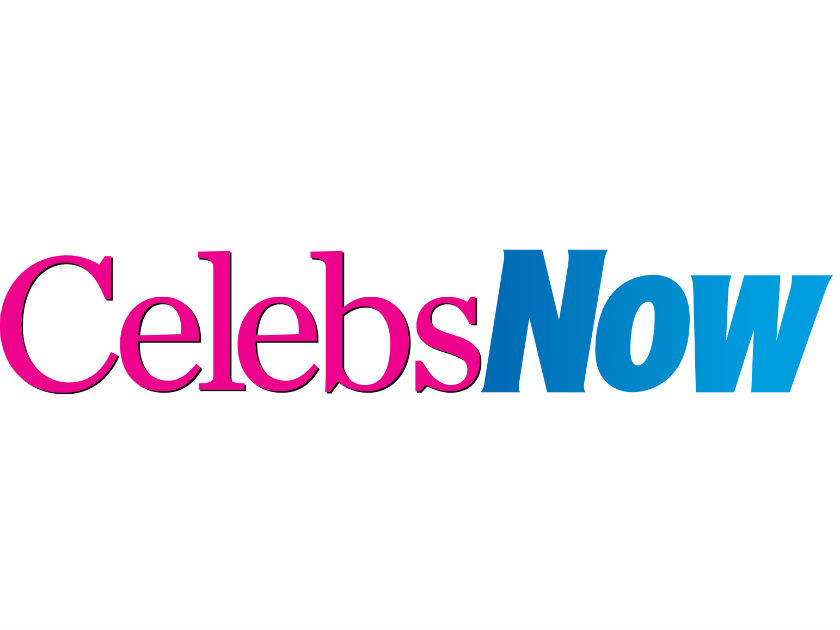 And she's not in bad shape!
My God, she is so bloody fit. I did the Great North Run with her last year and she was ridiculous – just like a gazelle.
Is there a dance element to the DVD?
There's some great music – it was so important to me that I ended up paying half the costs so we could get the right songs.
There are some dance-based moves, and Sarah incorporates ballet moves. I'm not a ballet dancer – well, I'm not a dancer full stop – but I spend every minute of every class trying to emulate her scoops and her twists. It's hilarious.
What advice would you give to someone who isn't a massive exercise fan?
Experiment and test out lots of different things until you find something you enjoy. You're more likely to stick with things you like and have fun with.
So what is your exercise routine like these days?
I like discovering new things but classes are my absolute favourite as I love being with other people. I'll go to one of Sarah's classes every week, or two if I can.
I also like doing spin classes, so ideally I'll do three classes in a week. I do love working out at home and the brilliant thing about downloads or DVDs is that they're perfect when I've only got an hour spare. And if I've got a friend that I can do a home workout with, then even better.
Are you well behaved when it comes to food as well?
I like to stay pretty consistent throughout the year. I feel really yucky if I eat lots of bad food. I would rather have a crumpet dripping in butter than loads of chocolate, any
day of the week.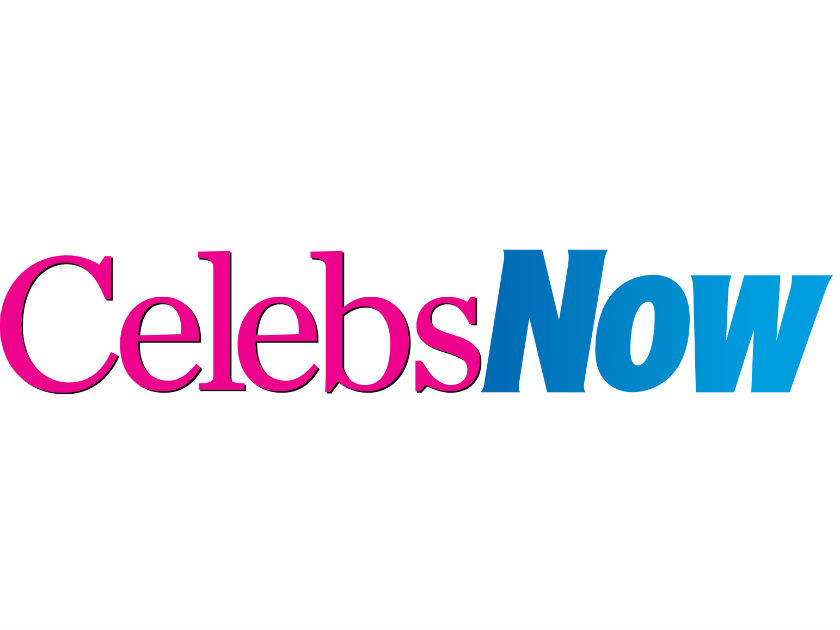 How has your body changed recently?
My legs have changed the most. I never hated them but they were never top of my list of the things I loved about my body.
Now I love showing them off. They're so much more defined because the DVD is basically resistance training, but using your body as the resistance. I'm more about stretching and toning these days.
Does your weight tend to fluctuate much?
I've been sensible and I've plateaued with my weight for quite a long time, something I've always struggled to do in the past.
That's something that I'm really working on now because the older I get, the harder it is. If I do put on half a stone it's now so much harder to lose it.
I'm very happy with where I'm at right now and I'll do anything exercise wise to stay here. I'm a size 10, whereas I used to be a 10-12, and I'm around 9st 10lb. This weight feels right for me – I feel really good at the moment.
Has your diet also changed a great deal?
This has been a two-pronged attack for me and I have been eating really healthily too, and checking portion sizes, which
is essential. It's ever so easy to load our plates without even really thinking about it.
I was training for the Great North Run last summer and traditionally when I've been training for something long distance I act a bit like I did when I was pregnant and start eating for two, when I don't need to.
In the past if I was training for a big event then I'd eat three times as much as I would normally because I'd think 'I can eat whatever I like' – but actually I can't. So that's been a big lesson for me. I've been keeping an eye on what I've been putting on my plate and having lots of extra vegetables with every meal.
Has your wardrobe changed along with your body – do you wear things now that you wouldn't have before?
The biggest change that I've noticed is that I wear shorts now, and that's all to do with the way I feel about my legs. I'm even wearing shorty pyjamas and I would never have done that before. There's something really nice about knowing you've achieved something.
Is that what gives you a kick up the backside when you're feeling lazy?
Absolutely. I'm not one of those people that leaps out of bed every morning to work out. If it's wet and cold then I don't really fancy it, but how I feel afterwards makes it all worthwhile.
Do you ever worry that you might become too obsessed with exercise?
I don't have the time to become obsessed with it! I'm really busy with work and I've got three kids so, as much as I love to work out, it has to fit in around my life.
I hope I'm still working out and making DVDs for years to come because it makes me really happy.
How do you relax when you're not busy exercising and running round after your kids?
I love my baths! I get my candle and my book and it's really great. It's my favourite place.
Davina: Toned in 10 is available to own on DVD and Digital Download from 26 December