In our EXCLUSIVE interview the Dancing On Ice pro skaters call for a public version of the hit show and admit their workload has increased three-fold since Janye Torvill and Christopher Dean took up seats on the judging panel…
It's not every day you get invited to an ice skating lesson with the professionals from this series of ITV's Dancing on Ice, so when Celebs Now got the call, we got our skates on for a crash course lesson on the ice [*the actual live show ice rink] with Matt Evers, Melody Le Moal and Brandee Malto.
But before we're put through our paces – learning how to do 'lemons', a 'little man', hockey turns and the 'flamingo', we grilled the skaters about this series and what they think should happen for the next one planned for 2019…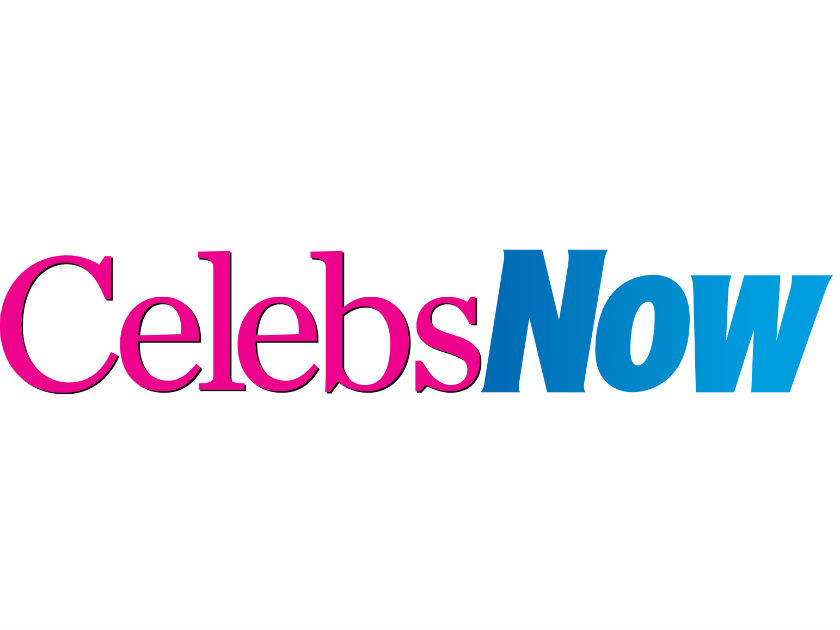 Have you still been involved in the show since you all departed?
Matt: Yes, we're here every Sunday still, we do a lot of stuff back stage, a lot of the group numbers, and there's some really amazing numbers coming up.
How did you feel about the voting being changed – lines open from the start of the show – a lot of viewers saying it's a 'fix', what do you think?
Matt: When the show was on prior to the reboot, there was a [voting] window because there was two separate shows – the main show then the voting show – so people had at least a half hour to vote and wait for people to catch up if they watched it on demand. I think it was great the other week to open it up at the start of the show because it gives more power to the people. That voting window – four-and-a-half minutes – was too short. And a lot of people because of the ads will wait 10 minutes to start the show so they can fast-forward the ads so I think by the time they caught up live the voting would have already passed, so it was really nice to have it open for a much longer period.
Brandee: And you'll still remember the number, I think at the end of the show after so many skaters it's hard to recall the number [of your favourite] because there's really good ones throughout.
MORE: For all the latest showbiz news
Brandee you recently stuck up for Anthony Cotton when he got backlash on Twitter, do you think it affects the celebrity skaters if they're reading all this, do you try and avoid it?
Brandee: Yeah I think it does affect you, especially when you're coming from a place like Anthony, whose worked really hard and he's just misunderstood by the public, it's hard not to speak up for yourself and say something because it is disheartening to think people think that of you and they [the celebs] do reach out for your support. I'm more than willing to speak abut my own experience and let them know that I've had a wonderful time with him, he is kind and loving and if I called him up right now and said I needed something he'd do everything in his power to make that happen for me. Just because you see this shiny floor television show sometimes you might be misunderstood – it doesn't mean you're that person. There's so much more to you than three minutes under the spotlight.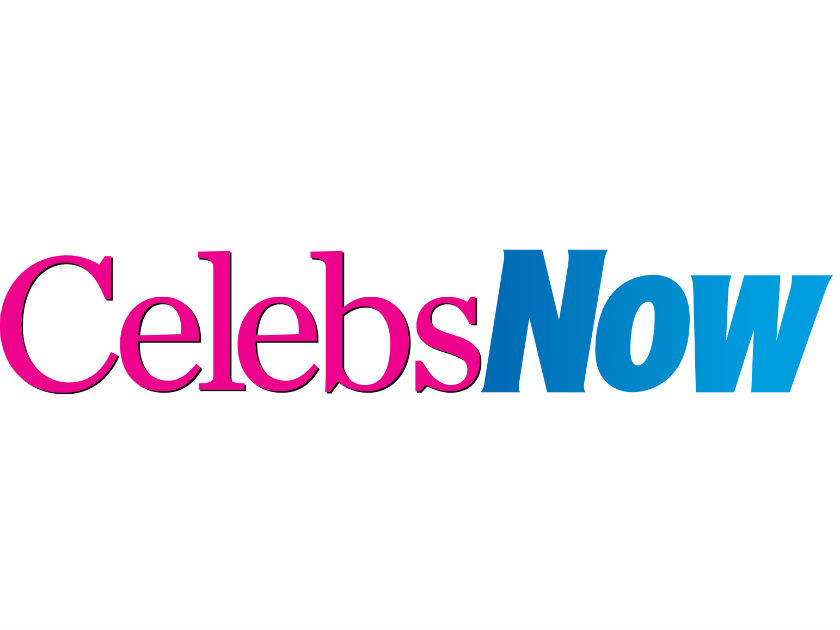 Have you got any favourites to win?
Matt: Well mine's [Candice Brown's] not in the show anymore. They're all working so hard right now, the secret success to DOI is that journey of taking somebody who's literally a Bambi on ice on that first day to what looks like semi-professional ice skater and they've all achieved that so far. I don't have favourites.
Brandee: I don't have a favourite either.
Who's improved the most since Day One?
Matt: I think probably Brooke [Vincent] and Max [Evans] or Alex [Beresford]
Brandee: Alex? I'd say Brooke and Max.
Matt: The power is in the public's hands because the final, previously, I don't know if it's how it's going to be this year but it's been 100 per cent public, the judges scores are only used as guidance. So I'm assuming that's probably what they're going to do again – so it's anybody's game plan.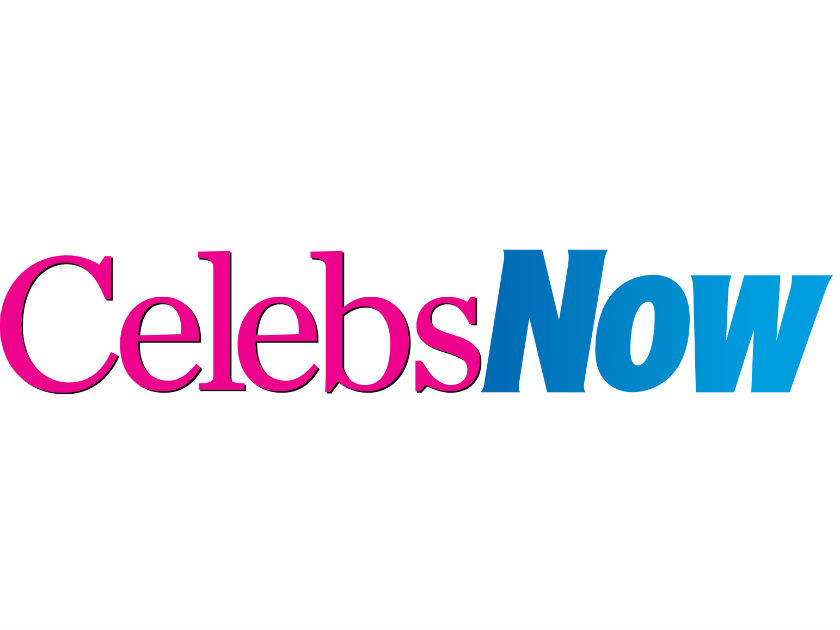 Is there a worry that it's going to be a popularity contest?
Matt: I have faith in the British public because they've always picked the right winner on the night, because people really pay attention on that final to, 'wow that performance was a standout' rather than to how their favourites do. They might lend one or two votes to so and so because they loved that performance but I don't think it's a popularity contest at all because the public are very intelligent when it comes to that final.
Brandee: They give credit where credit's due and that's going to be this year's final definitely.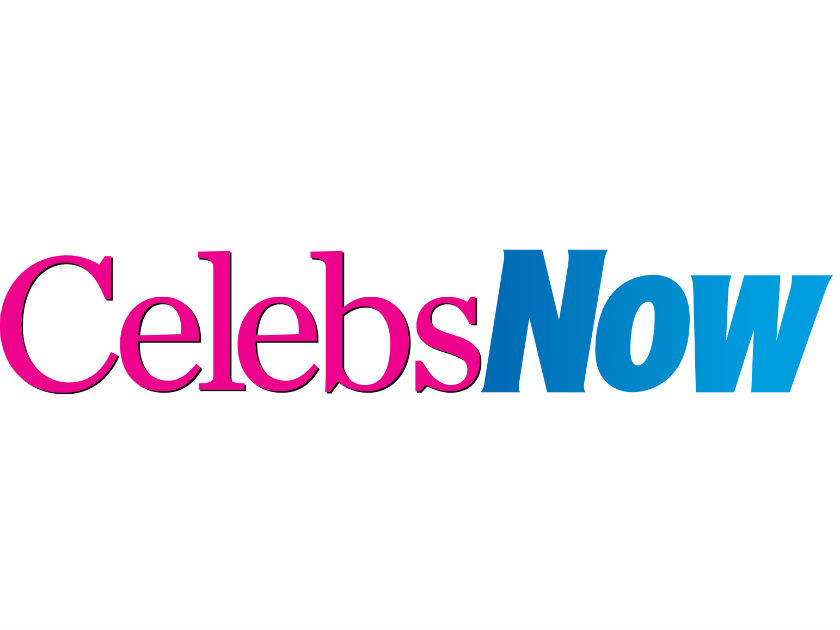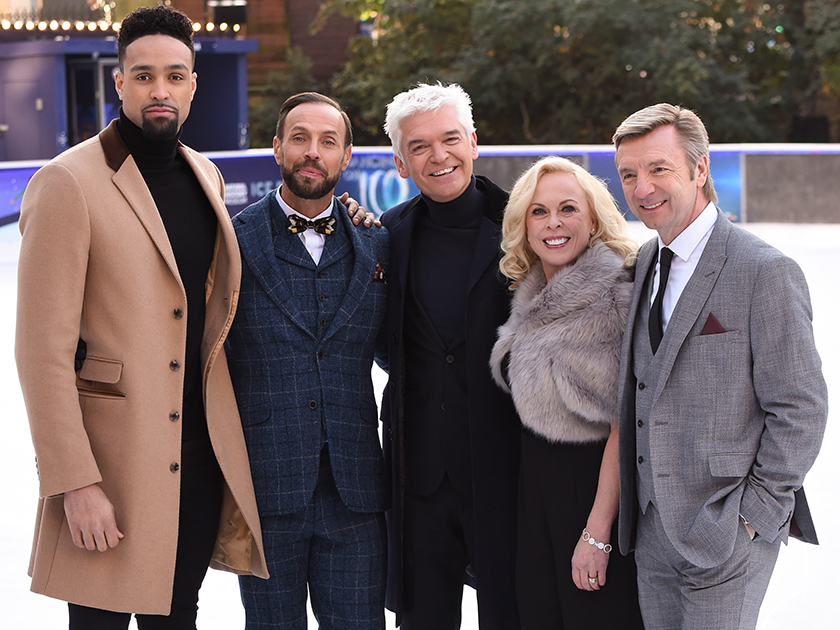 How's it been not having Torvill and Dean doing the choreography?
All: It's a lot of work
Matt: Hats off to Jayne and Chris, God bless them.
How many hours extra do you have to do?
Matt: We previously were only allowed to skate two hours a day on ice, we could work off ice, this year we're now doing four to six [hours]. It's good though. It's progression for the show, by all means I miss Jayne and Chris on being able to work with them and I know for a lot of the new pros too…[are gutted].
Brandee: Devastated, completely devastated that I didn't get the chance [to work with Jayne and Chris]
Matt: But it's pushed the show forward as well, because it's bringing the individual personalities and chorographical skills of each pro to the show now.
Would you like to see Jayne and Chris help out next year?
Matt: I absolutely adore working with them in whatever magnitude that means.
Brandee: I think there should be a Chris and Jayne week where Chris and Jayne step in and they work with in everyone, maybe in the opening weeks, so we can all have the chance to share that together. I think that would be great.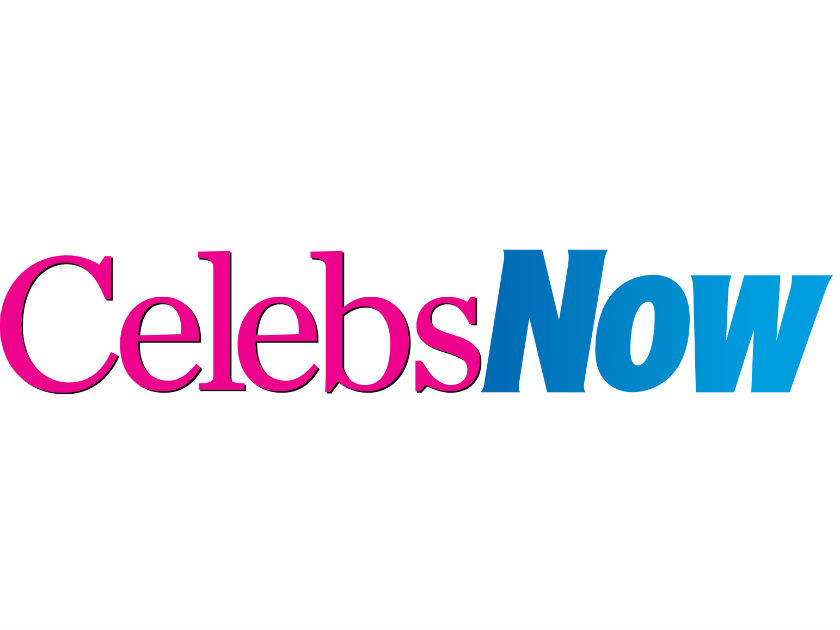 What do you think about a reality version of the show where members of the public step in instead of celebrities?
Matt: I get more tweets and Instagram posts about that. They should do a public dancing on ice. I just think the casting for that – I don't know where you would even start!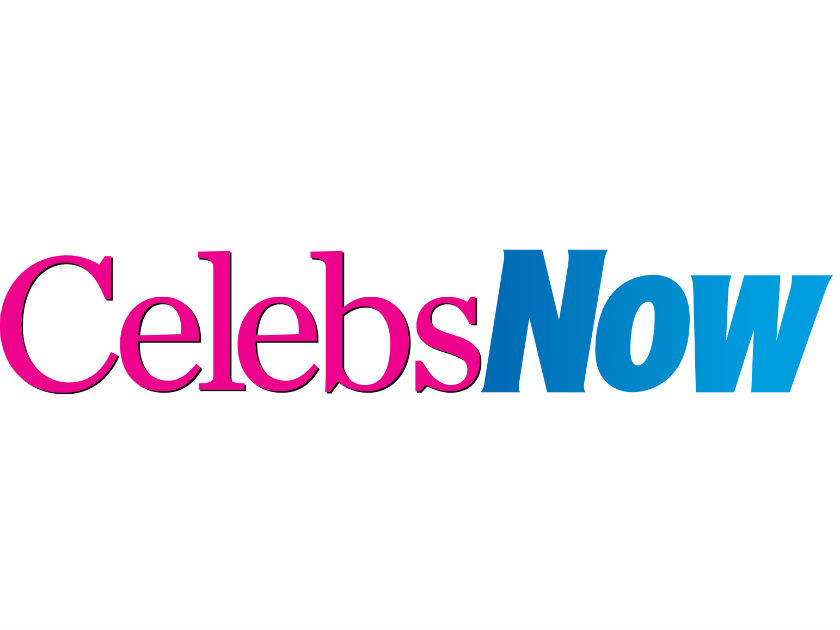 You could go round all the ice rinks where people are learning their skate levels, you could have a scout and pick out one for each…
Matt: Let's do it, you and I, Now magazine – let's do it.
Brandee: That would be loads of fun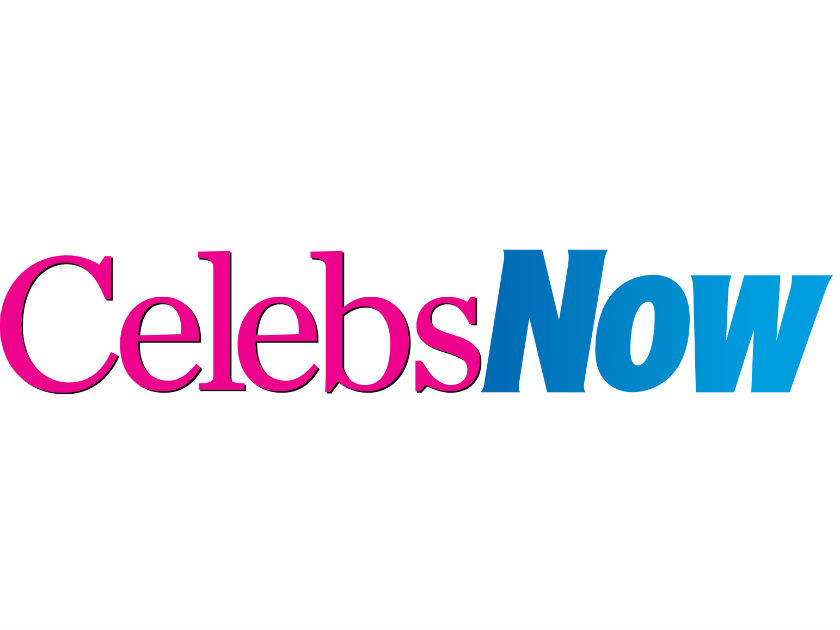 Do you have snacks that you eat before you go on?
Melody: I eat everything.
Matt: We all have our individual diets, Melody does like to clear the fridge – including production but we do burn a lot of calories. I think everybody has their own diet – I don't like to say diet because we don't starve ourselves or deprive ourselves of anything but because we're here on a studio day from seven o'clock in the morning until 10 o'clock at night you've got to have chocolate and sugar – you can only eat so many apples and bananas. For Gods' sake I want a chocolate bar.
Brandee: On a show day I love Cadbury mini eggs, they are so delicious, we don't have them in California, and then it's really important on a show day to stay hydrated so Matt and I are huge coconut water people.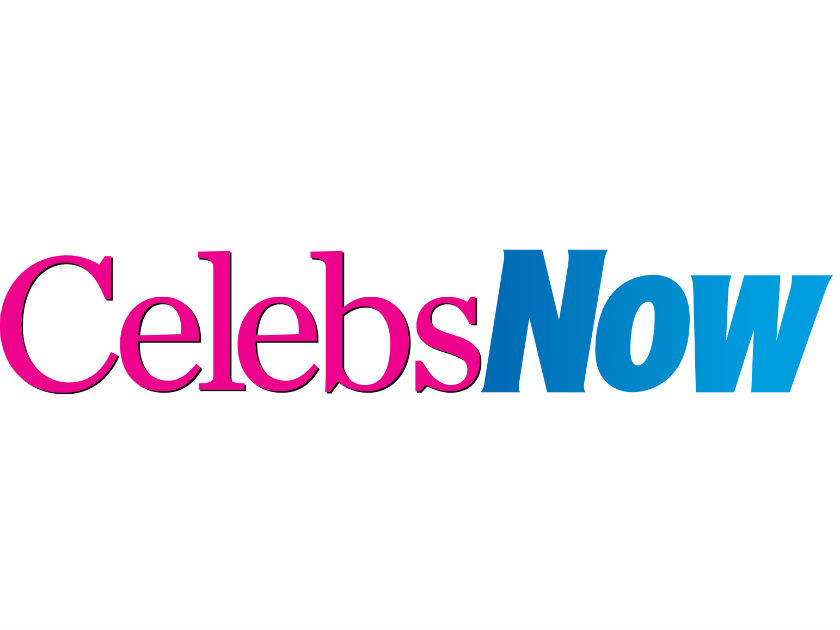 Any celebrities you'd like to take part next year?
Matt: I want Emilia Clarke from Game of Thrones.
Melody: I would like a footballer, a tall one, really strong. I think Lemar was so brilliant and I enjoyed skating so much with him that I can't imagine skating with anybody else, because he was the best I could ever imagine, he was nice with me, really careful. He was so nice. If he have a twin I'd take him.
NEWS: 'Is that a wedding dress?' Holly Willoughby's latest Dancing On Ice gown confuses fans
If you could get Phil or Holly on the ice, which one?
Matt: Obviously I want Holly.
Brandee: I'd skate with Phil all day! It would be so much fun.
Melody: I'd skate with Jason
Matt: Those two would be so firey! That would be amazing. I'll mark him.
Brandee: I met Keegan Hirst [rugby player] and I would love to skate with him, he's just massive.
Melody: I'd love to skate with David Brent from The Office.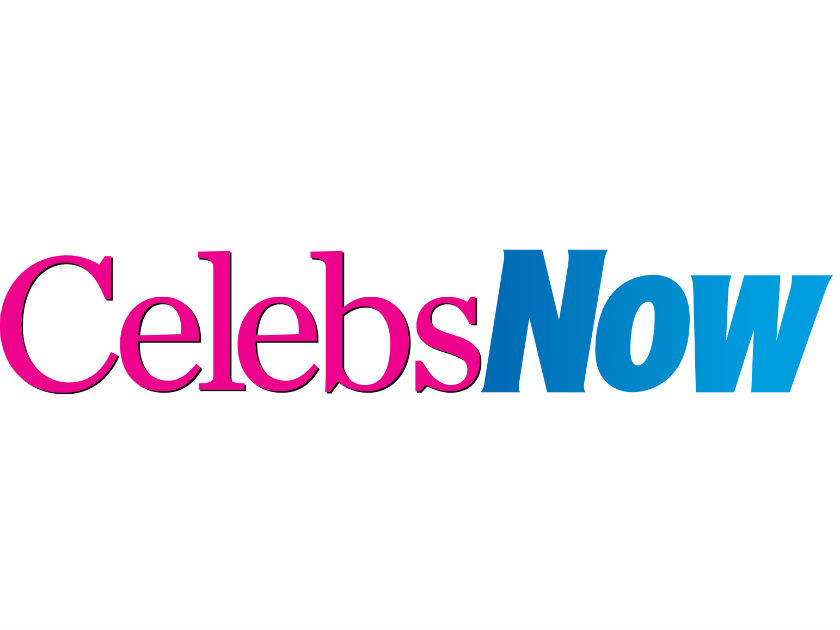 What's the best way of getting rid of jelly leg?
Matt: Lot's of warm up, you want to almost want to exhaust your muscle before you go out there so it's relaxed because the muscle memory is able to kick in but when the adrenaline rushes to it just goes bluuuu! We do a lot of squats back stage and a lot of forward skating to warm the legs up.
Brandee: Just working on your edges, getting into your knees and trying to feel the ice beneath your blade.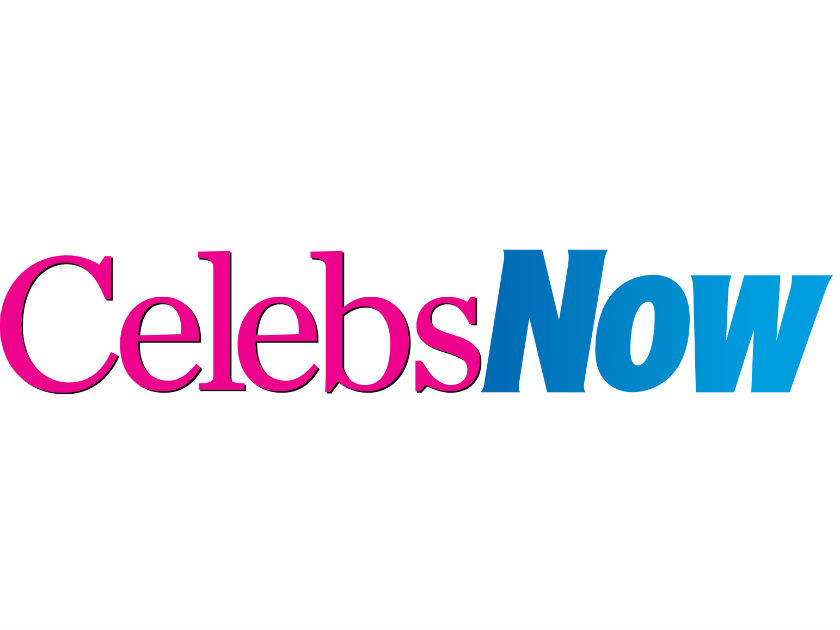 How do you know when someone is ready to do the headbanger like Jake?
Matt: I worked on Jake with that and it's just a matter of skating well enough to see is he stable enough? I actually developed a little technique because Vanessa was sick for the first two days so I had Jake swing me around by the arm, so he understands what it's going to feel like and he actually pulled me up off of my feet so I knew it was going to be ready.
Brandee: Chris and Jayne really focus on basic skating skills so when you develop those skating skills and they get stronger and stronger, you realise that they're capable of more and more. Jake got to a point where his basic skating is so good, his spinning, his edge quality he was at that point where he was prepared to move on.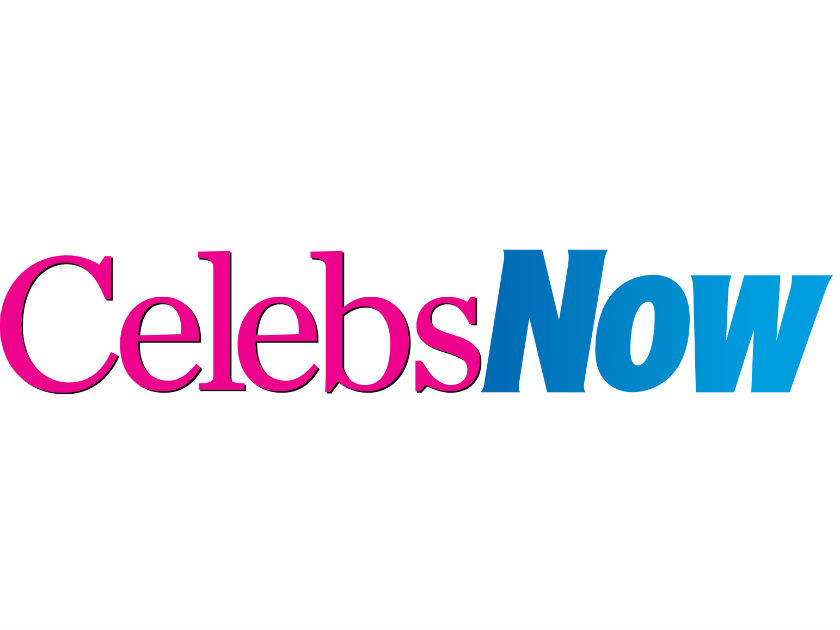 Do you have mats to practise on?
Matt: No, you really have to just put it on the ice. Because it's all momentum and the physics – it's all science. We start all the overhead lifts on the floor but not the head banger. You need to feel the physical force.
Brandee: You've just gotta go for it girl. With skating in general, if you're not a risk taker, it's going to be a long road. You have to go for it and trust yourself.
And here's what routine the pro skaters had us learn….
Dancing on Ice is on Sunday night at 6pm on ITV. Dancing On Ice UK Tour starts 23 March, for tickets & venues  click here