The women, baby oil and waxing – Britain's hottest strippers tell Now what it's like to take your clothes off for a living…
There are dream assignments and then there 
are Dreamboys assignments.
Yes, when Now was invited along to the official Dreamboys calendar shoot we couldn't resist. So, 
after a lashing of lipstick, we 
strut into Shoreditch Studios 
to be greeted by a bunch of hot, semi-naked men.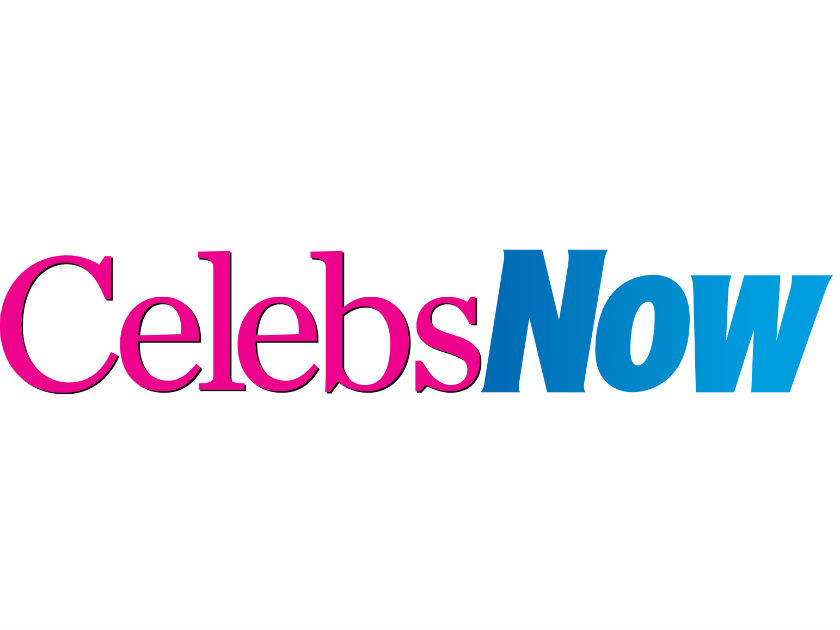 Swarthy as a pirate and 
with more tattoos than a sailor, 
27-year -old Lotan Carter is flirty and totally unfazed by Now's brazen perving. There's also Jack Jefferson – an accomplished West End actor – who, at 35, 
calls himself 'the grandad' of 
the team. And then there's the ever-so pretty Jordan Darrell – a professional dancer for the likes of Rita Ora – who acts as the troupe's choreographer.
Once settled onto a comfy sofa with men on either side, Now begins our grilling – do they ever sleep with fans, how much baby oil do they get through and who manscapes the most? It's a hard task, but someone has to do it…
Hi boys! Is it hard being so good looking?
Jack: 'It's not something I think about. Everyone has their flaws and everyone has their good points and I think we can find attractive qualities in everyone.'
Lotan: 'We're just a bunch of guys who get paid to do a certain job and look a certain way.
I can't stand guys who think they're all that.'
Do you compete with each other about who's got the biggest muscles or biggest package?
Lotan [laughing]: 'No, size isn't everything!' You do have very big arms – can I feel them?
Lotan: Go for it! [Now has a squeeze and gets very hot under the collar] There's 12 inches between my waist and chest. I don't train my back because it grows so fast and I can't sit in my car seat properly. I begged my missus to get a Range Rover as it's more comfortable driving long distances. She says I sound like a tart, but women don't understand these things.
Sexist! What about the rest of you boys?
Jack: No, I try not to take it too seriously – I think there's far more important things in life than how you look. Since I've got older, I'm more interested in being a decent person than spending hours in the gym or on my grooming regime.
Jordan: I'm one of the smaller guys, so it's great to aspire to a greater physique like that.
Who uses the most baby oil?
In unison: LUKE!
Lotan: Luke Baker, without fail. He's not here today but he always smells terrific and uses more oils and lotions than any of us.
Jack: Sometimes there's actual oil slicks on the stage. If you work in a theatre, you'd never in a million years be able to use baby oil on stage because it makes the stage slippery, but these boys cake themselves in it, roll around on the stage and then it's like Dreamboys On Ice.
Have you ever slipped?
Jack: Yeah, every day! I'd ban baby oil – baby oil is in my Room 101. I don't put any on. I rebel.
Talking of beauty products, how long do you usually spend on grooming?
Jack: I'm a really bad example – I do nothing.
Lotan: I'm rapid. I've got curly hair that I can't do anything with, so when it's wet I put product in, let it dry and I'm out the door.
Jordan: Not really anything.
Who fake tans or sunbeds it?
Jack: I don't sunbed it and I hate fake tan. I think it's disgusting –it's sticky. I've got very nice bed sheets and it ruins them.
Lotan: My girlfriend is the tanning queen so she sometimes tans me, but I also use sunbeds.
What do you think when people stereotype strippers as being stupid?
Jack: I've got to an age now where I don't care if people think that. I've been to university and was on the British gymnastics team. And some of the other boys
have also been to university. Intelligence is relative – just because someone's got an in-depth knowledge of biochemistry doesn't mean it'll be of any use to their life.
Lotan: I wanted to be a doctor when I was at school. I loved biology and learning how the body works. They can think whatever they want; we're smart enough to know we can make
a lot of money doing very little and wearing very little!
Which celebrity would you love to strip for?
Jack: I'm a big Dawn French fan. I'd like to get her up on stage. Or the Queen would be the dream.
Lotan: Alan Carr – he'd just go off, all teeth and squeaks!
Jordan: Megan Fox, but don't tell my girlfriend!
Have any celebrities ever been inappropriate at a show?
Lotan: Chloe Green came to a show and was inappropriate. She didn't smile for the first 10 minutes. I had to manipulate her face and then she was a really nice girl – her friends were la-di-da, but we ended up hanging out.
Who's The Dreamboys'oldest fan?
Lotan: We have a 90-year-old who's been three times on the trot. I was swinging her around but I was worried I was going to break her and she kept saying:
'If only I was 60 years younger!'
We don't blame her… Do your partners get jealous?
Lotan: Jealousy is usually over something you don't have, and she has me. She's so supportive.
Jordan: The show's very credible to watch – it's an entertainment show and there's nothing to feel uneasy about. My girlfriend of four years has sat through them, so knows everything is a tease.
Jack: Not at all, we've a got very strong relationship.
What do your mums think about your jobs?
Jack: My parents have always been very supportive but when I started in Dreamboys my mum said: 'Would you be upset if I didn't come to the show?' I'd be absolutely mortified if she did!
Lotan: Mine loves it – she's been
a few times and my dad has seen it twice. If I was a porn star and doing well, she'd be proud.
Are you like your stage persona?
Lotan: On stage, I come across as this cheeky chap – I'm very playful, but it's all an act. I actually suffer with anxiety.
Have you had treatment for it?
Lotan: I'll never take anything. I'd rather try to deal with the issues.
Have you ever slept with a fan?
Lotan: Definitely not. People assume we're slags, but for one, it's not very appealing and two, it's frowned upon. On my second week in the show, a woman took off her wedding ring and said: 'Sleep with me!' This is why we don't trust women. People think we're sleazy, but far from it.
Jack: No. Work and play are two different things for me. I'm a true professional [laughs].
Jordan: No, it's a credible performance. Rules are rules.
Have you ever dated a celebrity?
Lotan: I was seeing Luisa Zissman for a bit. I suppose she'd say we were just friends but
I was living with her, we spent Christmas together, my clothes were at her house, her parents knew me and I met her ex.
Have you ever had an embarrassing moment on stage?
Lotan: I slid off the stage the other night after oiling up
a little too late!
Jordan, you worked with Rita Ora – how was that?
Jordan: She has an all-seeing eye, so if there's a change made or your costume is different, then it's because she's had a say. There were 17 of us on the tour and she'd come backstage in her hoodie, all laid-back, and just talk to you as a person. She's fought for what she's got and she's cool.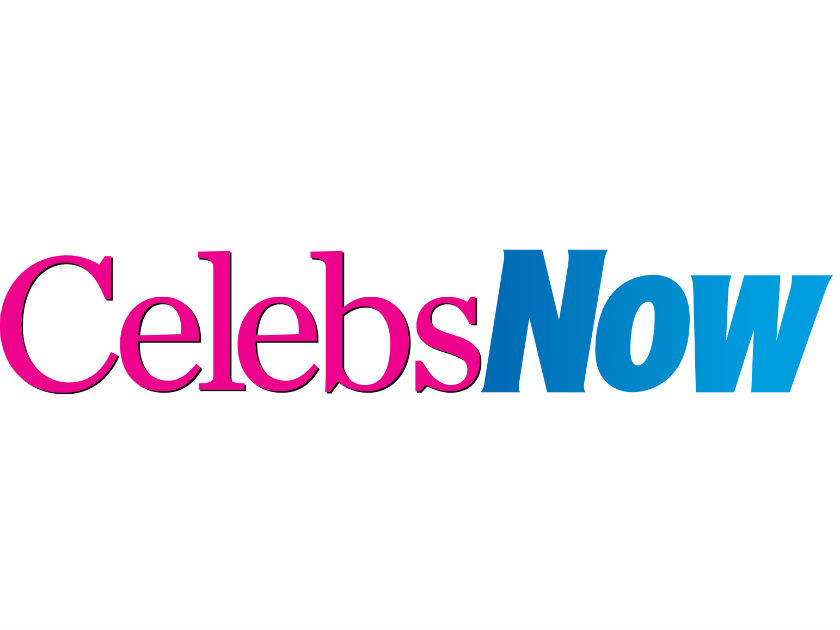 Who's the last one to put their clothes back on after a show?
Jack: Lotan. And he's always the first one to get his bum out whenever we go out.
Lotan: Only because I'm still running round naked when they're backstage with their clothes on, so it has to be me, but only when performing. Even when it's really hot outside I'll always wear a vest – you'll never see me walking down the high street topless.
What was it like working with TOWIE's Dan Osborne and Geordie Shore's Gary Beadle
and Scotty T?
Jack: I get on with them OK. Dan was a really nice guy and I enjoyed working with him. Gary is very professional. Scotty… [thoughtful pause] He has to be what his public persona is.
Jordan: Dan's very different – he's very focused and did as he was told. Scotty was very expressive – a ball of energy.
Lotan: Scotty is a really nice lad who listens to you and doesn't talk at you like a lot of other celebrities do. He's smashing it and he deserves all his success.
What did he say about him and Ellie Goulding?
Lotan: He said she's really nice.
Did he sleep with her?
Lotan: No.
Oh! Would Katie Price's husband Kieran Hayler make the Dreamboys cut?
Jack: Absolutely. I worked with him a few years ago. He was quiet and just got on with the job.
Lotan: He has to be able to dance and he previously worked for a company that doesn't do that. I had to strip for Katie at her hen party to Alex Reid. I got told she didn't like me because a selfie I had taken with her got leaked to the papers, but then she added me on Facebook, a year later so it's all water under the bridge.
For more information and to book tickets, visit dreamboys.co.uk