TV presenting duo Eamonn Holmes and Ruth Langsford on marriage, moodiness and making quality time for one another…
When it comes to 
love, the world of celebrity is like a treacherous sea. Temptation, betrayal and heartbreak regularly sink relationships 
and only few couples make it safely to shore. Which surely makes This Morning presenters Eamonn Holmes and Ruth Langsford the Robinson Crusoes of showbiz romance. Together for 
21 years – they found love 
after Eamonn's split from first wife Gabrielle – the telly duo have one of the industry's strongest partnerships.
MORE: Holly Willoughy and Phillip Schofield pulled from This Morning duties – and fans are NOT happy with their replacements
When we meet on a Friday lunchtime at a restaurant near ITV's studios on London's Southbank, the couple – who have 
a 15-year-old son Jack – are on form, batting signature banter to and fro.
'At seven, are you allowed time out?' asks Belfast-born Eamonn, 57, alluding to their seven-year wedding anniversary, next month.
'You've not got the seven-year itch,' says Ruth, also 57, with a dramatic roll of her eyes, adding that they're 
both so devoted neither 
has a celebrity freebie list 
– stars they'd let the other 
sleep with should the opportunity arise. But Ruth, nevertheless, has suspicions.
'J-Lo would be right up there,' she says. Eamonn shakes his head. 'I don't really go for obvious people. I go for slightly odd-looking people,' he replies, prompting a mock-peeved laugh from Ruth, who's quick to hit back: 'What? Are you saying I'm odd-looking?'
United by laughter, love and level-headedness, here daytime telly's favourite twosome share their true-love secrets…
How did you two meet?
Ruth: I came to London to stay with my friend Sally Meen, who was GMTV's weather presenter, and when I arrived she said: 'We're going to a party at Mr Motivator's house, Eamonn's picking us up.' I was like: 'The Eamonn Holmes?' I thought he was 
a fantastic broadcaster. 
I was nervous!
Eamonn: I parked my car around the corner and this beautiful girl walked up, knocked on the door and said: 'Eamonn.' I was in love.
You're known to bicker. 
Have you ever gone to work after a blazing row?
R: Loads of times.
E: There've been weeks where I've gone: 'That's it from us, 
see you next Friday,' then we've not spoken a word until the following Friday.
R: No, I'm a big door slammer and I stamp upstairs.
E: That's her statement. Although I'm downstairs watching television, this is to say: 'I haven't forgotten what you said.' Boom!
MORE: Shock transformation! Check out how much This Morning's Holly Willoughby has changed over the years
What's the biggest cause 
of arguments?
R: When we don't have enough quality time together.
E: We're time poor.
R: We always know when we need to have a weekend away 
or a night out together.
Ah, yes. Ruth, you talked on Loose Women recently about your dirty weekends away…
E: I'm fed up of reading about that rubbish. You're damned if you do and damned if you don't. If you say: 'Nothing goes on,' it's like: 'Hmmm'; then if you say: 'Something does go on,' you're perverts. What can I say? 
We're very happy.
R: All couples need time. Eamonn's very good at date nights. I'm quite lazy.
E: Darling, I could never use the word 'lazy' about you. Ruth's 
a domestic goddess.
Eamonn, do you do any cleaning at home?
E: No, no, no. This woman runs the best bed and breakfast in the world. I'm spoiled with her.
Ruth, what's Eamonn's 
worst habit?
R: Being late.
E: Ruth's worst habit is being worried about time. I'm not late, I'm time efficient. There's so much going on in my day, 
I don't like wasting time.
Tell us a secret about 
one another…
E: Ruth is the greatest purveyor of trash TV. She watches every soap.
R: Eamonn's a news junkie. We very rarely watch TV together. The only things we watch together are Peter Kay's Car Share and Line Of Duty.
If you could be each other for 
a day, what would you do?
E: I'd pamper myself and rest. Ruth tries to be the best wife, mother, daughter, sister. She's not overly good at thinking about herself.
R: I'd send Eamonn to a yoga retreat. He's always thinking. Even on holiday he says: 'Let's sit and 
discuss our filming schedule.' Eamonn's trivia 
is unbelievable – that's why 
his brain never stops. The things he knows…
Such as?
R: All the names of the Waltons. The other day he explained why there are no snakes in Ireland.
MORE: 'How could you?!' Holly Willoughby BLASTED by fans after sharing this gushing photo with Piers Morgan
What's the biggest challenge you've faced as a couple?
E: My double hip operation 
[in January 2016]. Ruth's not good under pressure and it 
was a lot of pressure.
R: I was terrified. I knew Eamonn was thinking: 'This could be the last time I see my children.' The night before he went into hospital I cried.
E: Do you ever go to Nando's and pull two legs off the chicken? That's basically what happened to me.
R: When he came out of surgery, he was drugged up 
to the eyeballs.
E: Ruth's face was the first 
I saw. I said: 'If this is heaven, you're the angel I want!'
Eamonn, a weight-loss expert on This Morning recently said you were fat. Did that hurt?
E: If the worst shape on the planet was mine, everybody would be alright. It hasn't done me too badly over all the years. I'm lighter now than I have been in the last 10 years.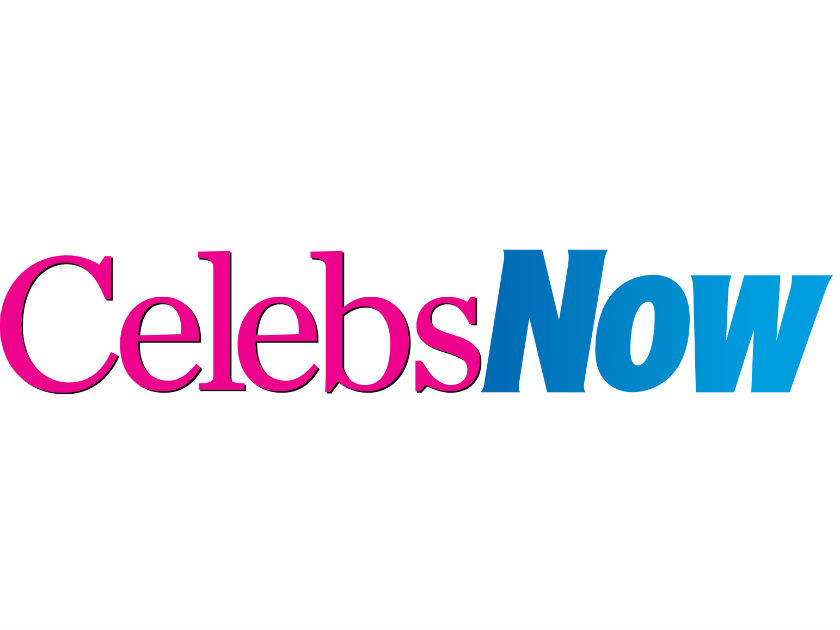 Some viewers described your recent interview with the parents of Charlie Gard [the terminally ill baby who a High Court judge ruled should have his life support withdrawn] as insensitive. Was that fair?
E: Your job as a journalist is to ask questions. There's nothing about that interview I feel I must defend. We're the most sensitive, caring people you know.
R: I walked that couple down the corridor to the lift, I had 
a chat with them, we hugged. They seemed perfectly fine. 
I know I did a sensitive interview.
What's been your most memorable experience of working together?
E: How Ruth never wanted me to work with her. That was the biggest shock. I thought: 'This is a lifetime ambition, to work with the woman I love,' and her words were: 'I don't want to work with you!' You were frightened.
R: Frightened, my arse! It's not easy working with your partner. I was worried.
MORE: Hilarious pic! Holly Willoughby and Phillip Schofield FINALLY meet the man with their faces tattooed on his BUM
What's been your most embarrassing gaffe on telly?
R: A few years ago, I was running across the studio, tripped on a cable and said the F word. I had to make a formal apology the next day.
E: Fashion faux pas embarrass me. When somebody shows me 
a clip, I'll think: 'What was I thinking with that hair?' But I don't dwell.
Who's been your best 
selfie partner?
E: Hillary Clinton. She came on This Morning, and I said: 'Hils, what about a selfie?' I thought: 'This is going to be the 44th president of the United States and I've got a selfie!'
R: I got one with Will.i.am. We bumped into him in a hotel in London. I grabbed his arm and said: 'I love you.' Eamonn tried to diffuse the situation, saying: 'Sorry, Will, we're broadcasters ourselves.' But he said nothing.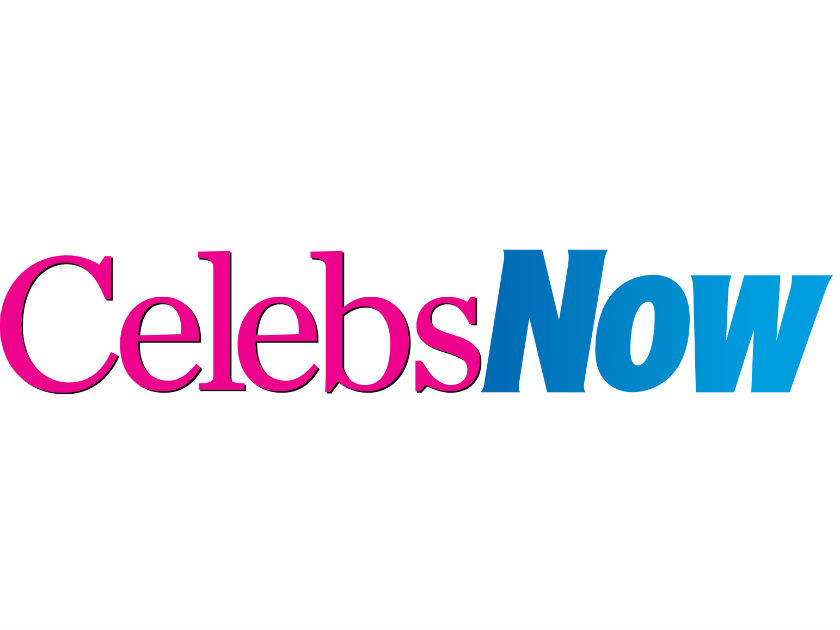 Is This Morning's Wedding back soon? You could give great advice to the people wanting to get married…
E: Yes! It's back in June.
Have you always felt secure 
in your relationship?
R: I've never been concerned about our relationship, but we've had times when we're really arsey with each other.
E: I'm much more huffy than Ruth. Especially when I don't get attention.
R: And I'm not a massive attention giver. He always says: 'You're like a man!' I am a bit. You know I love you, I don't need to say it all the time.
E: I had a dream last night that 
we were sharing a dorm at university and at the end of
the course, Ruth said: 'We're finished. Being married to you 
will only stunt 
my career.' I woke up devastated.
R: He was off with me all morning.
E: It simply means I've always felt lucky to be with Ruth and I'd be very lost without her.
R: Eamonn is very romantic and says all the lovely things.
E: Then she says: 'Thank you, darling. That's lovely. Now go away, I want to watch Corrie!'
Eamonn and Ruth host This Morning on ITV at 10.30am on Fridays. For more info on This Morning's 'Be Kind' campaign and This Morning's Wedding, visit itv.com/thismorning. 
For This Morning Live 
events in Birmingham, visit thismorninglive.co.uk