New mum Emily reveals she wants another child to Now - but husband Peter Andre isn't so sure!
Peter and Emily MacDonagh are in the thick, sleepless fog of a new baby. Theo is just over eight weeks old and by Emily's admission: 'is not a great sleeper – he sleeps for about two hours at a time and then is up for the rest of the night', she tells us as he gurgles in the background. Despite little Theo's lack of snooze love, Emily, 27, is upbeat and is already talking more babies – something Pete, 43, is a little more reticent about, conceding: 'I don't mind practising, though.'
So how does their family work? Emily, the daughter of a surgeon and herself a qualified doctor, was thrust into the limelight when she started dating Pete in 2012. Does she crave the quiet life once more or is she happy living the chaotic existence that comes with being married to Mr Andre? And what about their family life? They have two children together: Amelia, three, and baby Theo, plus Pete's children Junior, 11, and Princess, nine, from his previous marriage to Katie Price. We speak to them both to find out what really goes on behind closed doors…
Last year was a great one for you both with baby number two being born…
Peter: It's so weird because I have Junior, Princess, Amelia and Theo now. I've realised how mad that is, four kids. I look in the rearview mirror and I see them all on the back seat and I'm like: 'When did all this happen?' It's bonkers.
READ THE LATEST CELEB GOSSIP HERE
Emily: Things are very good. It's busy, definitely, with Theo. He isn't sleeping very well at the moment – only about two hours at a time. I'm hoping that there's a light at the end of the tunnel and it's going to get easier.
How do you guys manage Theo throughout the night between you?
Peter: We're trying to work out a plan where I have the baby until midnight, then I sleep from 12.30am-6.30am. Then Emily can make up for her lost sleep in the morning. But it's really tough.
Emily: Amelia was an absolute star, a dream child who slept through the night after eight weeks. I think I had it easy first time round. Hopefully it'll be over soon. But Theo's gorgeous so I don't mind. Even if he's a complete nightmare and he doesn't sleep for years and years and years, at least we havea boy and we have a girl. We're a complete family and we're in a lovely position.
Do Princess and Junior argue?
Peter: Yes, they do. They have an incredible love-hate relationship.
Emily: They can't live without each other. They fight like cat and dog, but then five minutes later they love each other again. If you try to separate them, then they're devastated. But they're not exactly hard work, those two – they're the loveliest kids. Bista [their nickname for Princess] is amazing – she helps me change Theo, she carries him around and she plays with him.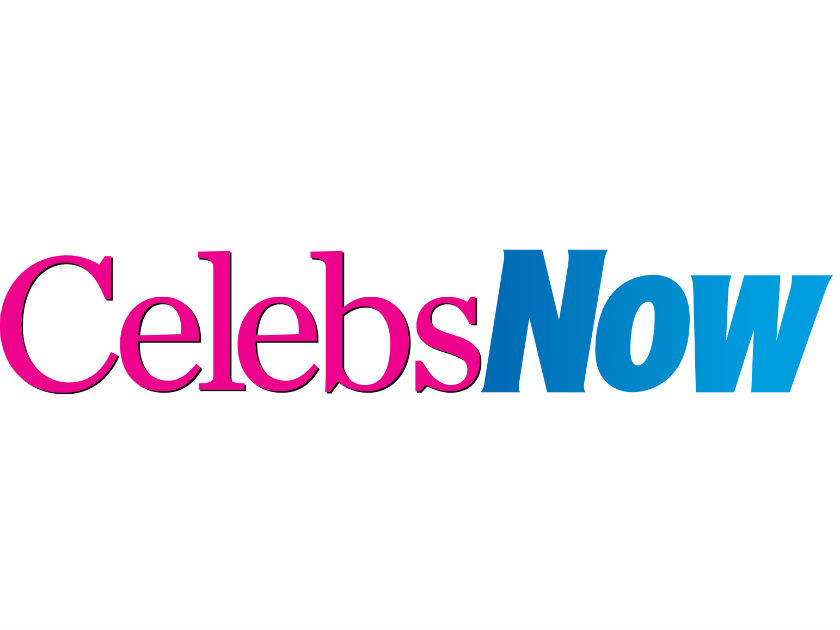 Are you prepared for the teenage years yet?
Pete: My heart started beating really fast when you said that! I'm not ready yet. You've said in the past that Princess is going to be a nun, but what will you do when she brings a boy home?
Emily: I think about this differently because I'm a girl. It's no different from Junior bringing a girlfriend home.
Peter: I know I'll be reasonable and that boyfriends and girlfriends will come, but when I think about it, it hits me in the face. Is there anything you're doing to shield them from growing up too quickly?
Peter: At the moment I'm keeping them off things like Instagram and Twitter. But I'll probably be more lenient than I think I'm going to be. Your children are your children and times have changed. My parents were really strict with me because they had religious beliefs so we had to follow the Bible. And you'd listen because you'd think: 'OK, it's not just my parents telling me this, it's God.' But all I have is my words.
It must be hard having Junior showing an interest in the showbiz world…
Pete: Yeah, it is, but he's actually so obsessed with football at the moment that that's where his focus is going. And that's great if that's what he wants to do. The thing I'm struggling more with is that their attitudes will start to change. My kids are such sweet kids and we want to instil that into them so it remains later in life. Of course they're going to go off and rebel, but then they'll come back to you and go: 'I get it now.' Someone was saying to you [Emily] before: 'What's your biggest dilemma?' and I said: 'Mine is: "Which convent do I put them in?"' I'm going to have to start thinking about it. Junior's going to be the priest, anyway.
Emily: I can't quite see that happening!
Where do you see yourself as a family in 10 years' time?
Emily: I know the answer to this in my head but I'm pretty sure it's different to what you're going to say…
Peter: If I don't have heart failure over the kids before then, I'd love to be a young family backpacking and travelling the world for a few months when I'm not working. I reckon that'd be really fun with the kids – my young adults.
Read more about Peter Andre here
Emily: I'd like to have one more baby in about five years' time.
Peter: I don't know about that. Take it easy! I don't mind practising, but I don't know…
Emily: That's what I'd like to do. I'd like to have another baby and move to the West Country at some point in the next 10 years. I also think it'd be nice if one of the kids went to university. I had my time at uni and Pete didn't go, so it's hard to explain to him that it's actually really fun. And I'd love one of the kids to go.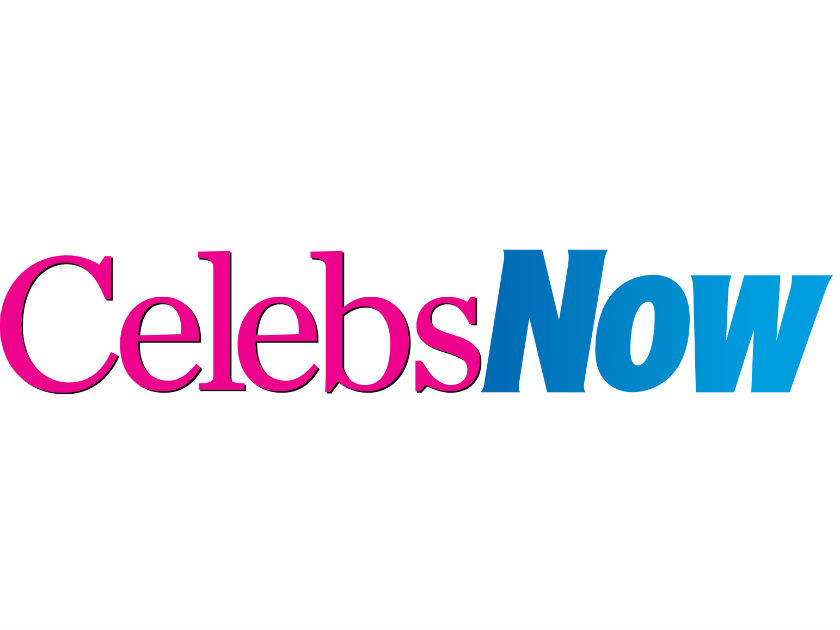 You're currently working with npower to celebrate the UK's top parent superpowers…
Emily: I need all the help I can get, so I'm looking forward to people writing in, like: 'This is what I do and this is how I do it,' so that I can learn people's tricks. I'm hoping that a lot of dads come forward to let us know about their superpowers as I think a lot of dads go under the radar.
Peter: I'll second that.
Emily: I think dads often don't get the recognition they need.
What are your top parenting tips and tricks?
Peter: I like to think I'm a bit of a child whisperer. I'm not a baby whisperer because Theo's not listening yet! But there are always ways of diverting the children so that things end up being perfect. I'll disguise veggies when I cook so the kids are eating more green than they realise. Or I tell the kids: 'Yeah, you can do that, but if you do this first then you can have lots of that.' You might call it bribery but there's a genius thought behind it. You want them to think: 'You know what? I really want to help my dad. I really do.'
Emily: Bista is great because she loves to clean.
Peter: Although she still hasn't learned how to make my coffee right in the morning [laughs].
What are each other's most annoying habits?
Peter: You're going to hate me, but honestly, there's nothing annoying about Ems to me. She can be a little but bossy sometimes; I'm sure I can be too. I can't really fault the girl about anything. And I'm not just saying this because I'm with her. She's everything that someone could ask for.
Emily: Thank you very much, that's very nice for you to say.
Peter: That's alright, love.
Emily: Pete's got his corner where he makes coffee every morning, and it's like a war zone. It's so messy. But I think, actually, he's a fantastic dad.
Do you ever crave a life out of the spotlight?
Peter: To be honest, I think we have a great balance. We don't go to all the places where you get papped. We step away from it whenever we want. Unless you're Madonna, you can get away without being papped.
Emily, does it ever jar with you that this is what Pete does?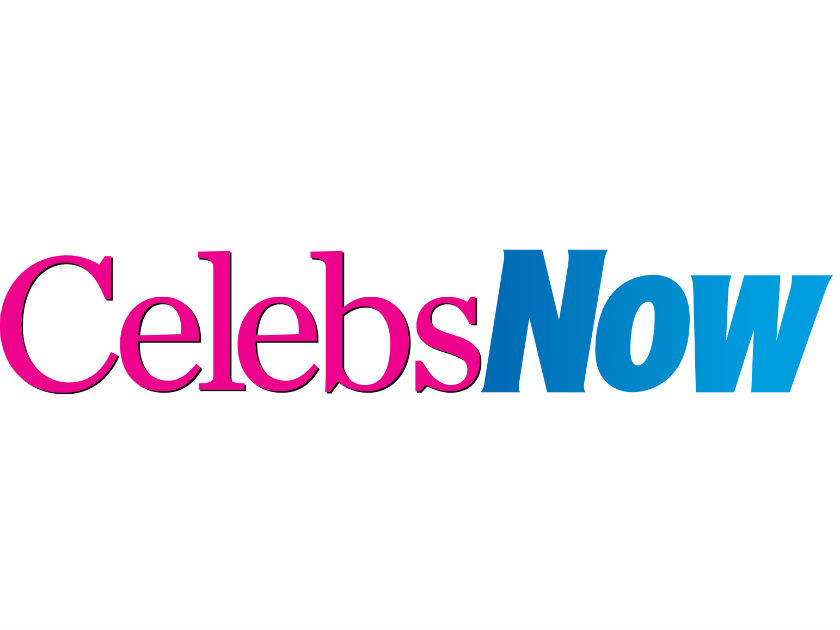 Emily: It very rarely gets in the way – when I'm on my own I can go to Sainsbury's or be with the kids and it's fine. It's not the same with Pete – he might want to pop to the shop and it's much harder for him, but for me, it doesn't affect my everyday life. I can carry on doing things normally, so I'm quite lucky.
Peter and Emily are working with npower to find and celebrate the UK's top parenting superpowers – the quirky, practical and entertaining skills that all parents possess. To enter or find out more, go to familysuperpowers.com