EastEnders' hottest hunk Matt Di Angelo talks to Now's Amy Brookbanks about the downfall of evil Dean in Albert Square this Christmas...

He's been at the centre of some of the most explosive scenes in EastEnders history with his bad boy character Dean Wicks raping his brother's wife Linda Carter last year. Now reports are rife that Dean will finally face his comeuppance – but whatever that means, Matt Di Angelo's lips are firmly sealed on his character's fate and he won't be spoiling your telly viewing this Christmas.
'I'm actually currently shooting. I'm still employed – just!' laughs Matt, 28, who insists he's a 'really nice guy' in real life. We believe you, Matt, but shockingly there are many who don't! Here, in a Now exclusive, Matt reveals all about his gruelling scenes as Dean, the women who hate him, and why he's worried he's the festive Grinch…
So, Matt, what happens to Dean this Christmas?
Well, we've seen a year of Dean getting on with life after what happened with Linda. He's now in a relationship with Roxy and living with her and her daughter Amy, and his little girl Jade, so he's in a good place.
That's rare for him…
Oh, yes. He's building Christmas Day up in his head as he has all his family with him for the first time and he wants it to be perfect. He even proposes to Roxy. But that doesn't go to plan. As usual he takes it out on different people.
Blimey! How's it been for you being the bad guy?
I'm a nice guy in real life, honest. It's a challenge but it's rewarding when people hate the character. That's what you're after.
Have you ever had any awkward encounters in the street?
It's usually small children who think I'm Dean. I think most grown-ups are smart enough to know it's not real. Although, older ladies do get angry at me sometimes…
Do you have a best friend in the cast?
That's so adorable to imagine, isn't it? Like I wait outside for him to walk in together hand-in-hand… Actually, I eat my lunch alone, in solace, like a seal. No, you usually get close to the people you work with most – so Rita Simons who plays Roxy, Karl Howman and Linda Henry, Danny Dyer, Kellie Bright, Maddy Hill. Richard Blackwood is a top bloke, too.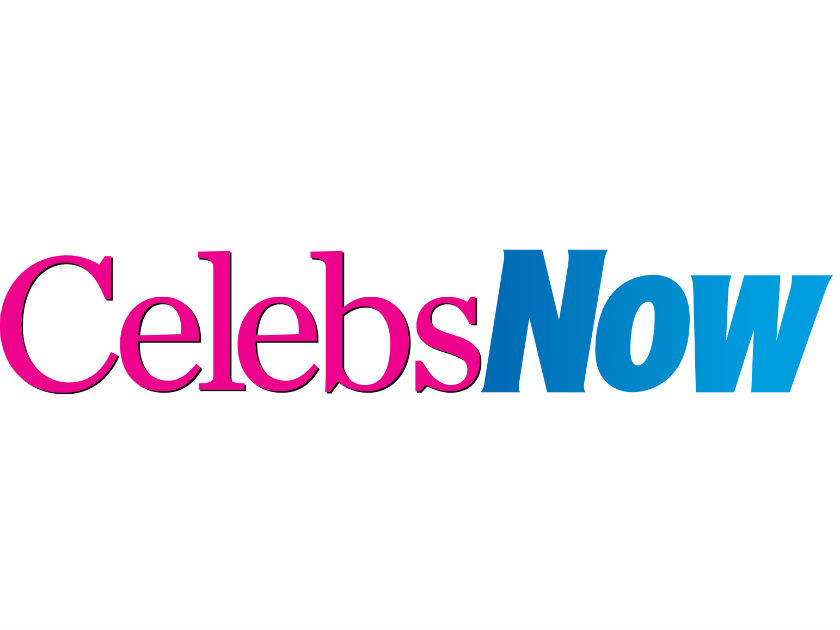 Do you go to the pub together?
No [laughs], we don't. We don't go to launderettes together either.
Tell us about your Christmas…
I spend Christmas Day with family – either round mine or my mum's. We put the fire on, maybe have a little family quiz. We'll eat turkey, but I'm half Cypriot so we try to bang in something Greek too and mix it up. Usually, it's macaroni de pastitsio, which is like a lasagne – exactly what you need in a carb-heavy dinner! You end up hating yourself for the rest of the day – pinching your fat from the sofa. Then we enjoy a bit of TV.
Do you watch EastEnders?
Yeah. It's like a tradition.
Exactly! It wouldn't be Christmas without EastEnders…
Well, it would. It wouldn't be Christmas without Jesus [laughs]! He's the big one you can't have it without.
Who would you like to kiss under the mistletoe?
Umm, I don't think I've ever kissed anyone under the mistletoe. It'd be weird. I'd have to say my girlfriend Sophia.
Will you be spending Christmas with Sophia?
Yeah, but we both have family stuff as well, so we haven't really spoken about it yet.
What pressies would you like Santa to bring you?
I'm quite difficult to buy for. If I want something I'll just go out and get it. I sound quite Grinchy!
Do you actually like Christmas?!
It's good to spend time with the family, but it can be quite a lot of stress for the parents. I didn't realise it as a kid but as you get older you see it. Getting the turkey in the oven and all that. There are no little ones in my family, so no one's expecting anyone to climb down the chimney any more – if they do we'll be calling the police!
EastEnders is on BBC One at 8pm on Mondays and Fridays, 7.30pm on Tuesdays and Thursdays