The American singer has become a global superstar, but there's a heartbreaking story behind her rise to fame…
The newest member of The Voice judging panel, Jennifer Hudson may be a global superstar now, but the singer has had to face some heartbreaking things on her way to the top.
Since being thrown into the limelight on American Idol more than 12 years ago, Jennifer has bagged herself countless awards including an Oscar for her incredible performance in Dreamgirls – but it was the tragic loss of her mother, brother, and nephew during a heartbreaking shooting in 2008 that changed everything for the star.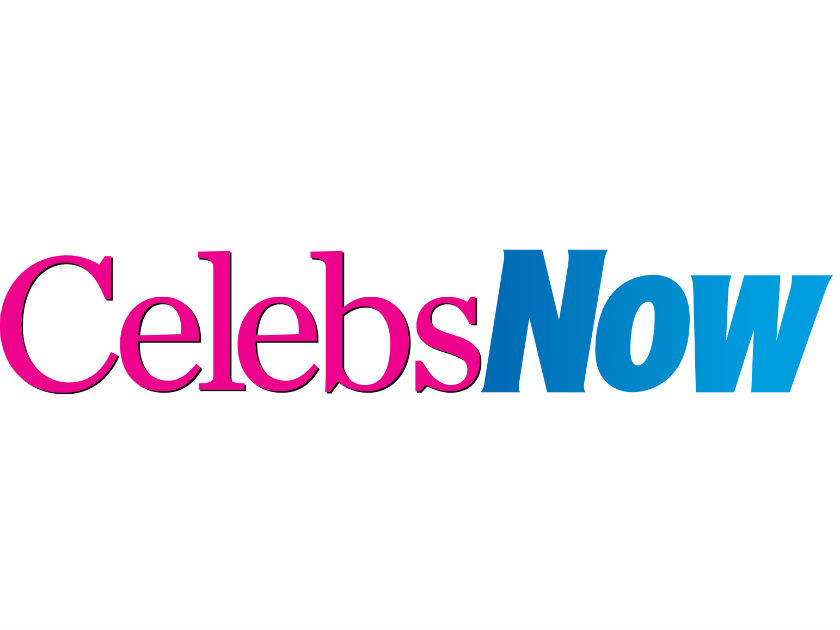 Born in Chicago, Illinois Jennifer had a humble start to life and grew up singing in a small church, but it didn't take long for the super-talented star to go from performing solo's in the local choir, to selling out West-end shows.
After graduating from Dunbar Academy in 1999 and spending a year performing on a Disney cruise ship, the aspiring singer first found her fame when she took a chance and auditioned for the third season of American Idol in 2004 – and with an amazingly powerful rendition of an Aretha Franklin classic, she basically became an overnight sensation.
Despite being voted off in seventh place, Jennifer went on to be one of the show's biggest success stories and found her calling in a slightly different career by trying her luck at acting.
Read: All the Latest Celebrity News  
More: Oh no! Is this The Voice UK coach ALREADY planning to quit the show?
And it was her incredible portrayal of Motown singer, Effie White in the 2006 film Dreamgirls, which earned her global recognition as well as a Golden Globe award AND that Oscar.
But it was in the same year that devastation struck for the 35-year-old when three of her family members were tragically shot by Jennifer's brother-in-law – shocking the whole country.
On October 24, 2008, the bodies of Jennifer's mum, Darnell Donerson and brother, Jason Hudson were found shot dead in the family's home in Chicago, and three days later the body of Jennifer's 7-year-old nephew, Julian was found dead in the back seat of a car.
Devastatingly for the rest of the family, it was Jennifer's brother-in-law, William Balfour, who was responsible for the murders and is thought to have brutally killed the family after Jennifer's sister, Julia threw him out of their family home a few months earlier.
Balfour was sentenced to three life sentences for the murders, but compassionate Jennifer has previously opened up about forgiving the killer for his crimes, telling Oprah Winfrey: 'I feel like for the most part it's not his fault. It's how he was brought up. We tried to offer love, but you were so far gone, that you couldn't even see that.
'A lot of things came out, that we didn't even know about, from his upbringing, which is like he never had a chance. Had you had the love my mother gave us, or the background that some have, then you would've stood a chance.'
After hearing the news, stars flooded the singer with their condolences and President of the United States, Barack Obama released a statement, reading: 'Michelle and I were absolutely heartbroken to learn about this unimaginable tragedy, and we want Jennifer and to know that she is in our thoughts and prayers during this very difficult time.'
Even more well wishes came from stars such as Sarah Jessica Parker, who starred next to Jennifer in Sex and the City.
'My heart goes out to her and her family in their time of anguish and grief,' Sarah said in a statement to Access Hollywood. 
Understandably, Jennifer took a break off work to mourn her loss but came back in spectacular fashion when she sung the national anthem during Super Bowl in 2009 – and reduced everyone to tears.
Following the heartbreaking tragedy, Jennifer credits her son for getting her through her lowest moment, previously telling Glamour: 'I went from being an aunt, having a mom, and being a child to not having a mom, becoming a mom, and raising my own child, I tell [my son] David all the time, 'You saved my life.''
Jennifer and former pro wrestler David Otunga, have been engaged for more than seven years after meeting in 2007 and gave birth to their first son in 2009.
Since starting her own family, Jennifer has continued to make new music and released another album, JHUD, in 2014, which featured production from the likes of Pharrell Williams and Timbaland.
But considering her Box Office success, the star hasn't given up her acting days and also returned to television recently appearing on the hit musical drama Empire and staring in ANOTHER famed musical, The Colour Purple – this time as Shug Avery.
Jennifer might now count the likes of Oprah and Will.I.Am. as good mates, but she definitely hasn't forgotten where she started out, telling Glamour: 'My whole life, through the good things, the bad things, I know nothing is guaranteed.
'I've seen the highest of the highs and the lowest of the lows and everything in between. But what my mother, my grandmother, and all the powerful women in my family instilled in us—our faith, and how to make it on our own—carries me through. It's like they are very much still here.'