From saying safe this summer to her footballer flings, Ferne reveals all…
She's never been the shy, retiring type, which is why we're a little surprised at how scarily quiet Ferne McCann's been lately.
READ MORE CELEBRITY NEWS & GOSSIP!
Aside from her weekly showbiz slot on This Morning and cameos on TOWIE, the 25-year-old hasn't been out and about much. 'I've been really busy and following what doctor's advice,' she tells us, as we settle down for a cosy lunchtime catch up, after a recent secret health scare gave cause for concern.
Now back on track, Ferne's been putting the finishing touches to her autobiography Cross My Heart, while her first big roll in the Gatsby musical at London's Union Theatre has been keeping her out of mischeif.
Hi Ferne, you look great!
[Laughs] I didn't have time to fully change out of my costume before I met you, look at the shoes! It's nice to have a healthy glow though, isn't it? Being on stage I want to make sure my legs are looking sheen and glowing under them lights. I used to use sun beds all the time, now I'm totally against them.
What made you change your mind?
I had two moles come up on my face, so I went to see a doctor who said I should get them removed as soon as possible. I'd had them a while and they started to come up more. As they're on my face and always exposed to the sun I did what the doctor advised and got them off. You can still see one of them following the procedure but it's not as predominant.
Did you fear they could be cancerous?
Yes. Thankfully they weren't, but it took this scare to realise the dangers of using sun beds. In Essex especially, it's such a thing to go on the sun beds before a big night out and it shouldn't be like that. It's not healthy at all.
Can you recommend a good fake tan then?
I'm using Bondi Sands Liquid Gold! It doesn't smell and looks really natural. I love it.
You've faced a lot of criticism over your body since I'm A Celeb, would you say you're 100% happy with it right now?
I'm not 100% confident but I am happy with my real body. This whole Instagram image of what women look like is so fucking fake! Women need to embrace their curves and cellulite, not feel ashamed.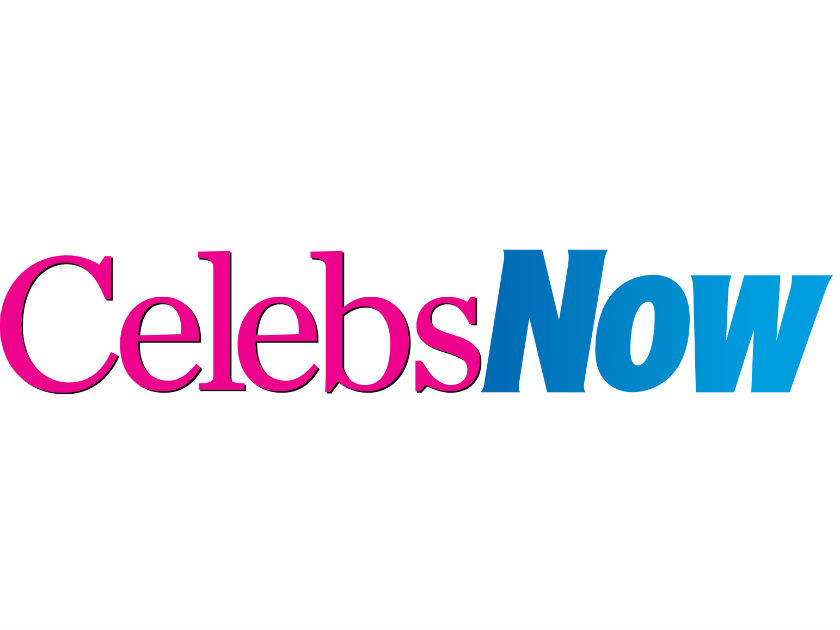 We couldn't agree more!
Yeah! The gym's completely gone on hold as I've been so busy rehearsing for the play – but I always embrace whatever I am at the time.
What's harder… learning your lines for the Great Gatsby or TOWIE?
[Laughs for a long time] That's so cheeky! TOWIE doesn't have a script… there's no lines to learn! [laughs even more]
Is the play the scariest thing you've ever done?
It is, yeah. I've been nearly crying backstage with last minute scene changes! I've really been pushed to my limit and challenged myself and faced all the nerves that I could possibly face. Which is good… nerves show you're passionate about something. It's fucking great to have nerves.
Were you worried how your co-stars would judge you?
I totally felt they'd be judging me, along with everyone that comes to watch the show. There will be a few people that want me to fail too as they just see me as a reality star and I haven't trained professionally – but I hope they'll be impressed. The cast and whole team have been a dream to work with.
It's quite a different route to most other reality stars…
In the celeb bubble everyone does the same thing. A fashion range or fitness something, it's been done, it's boring and it's not me. Performing is what I've always wanted to do.
Were you gutted your character Myrtle Wilson gets killed off?
No [laughs]. I've become very attached to Myrtle. I do die and it's a massive tragedy. I didn't know too much about the story until I watched the film. Everyone's with someone that they don't love…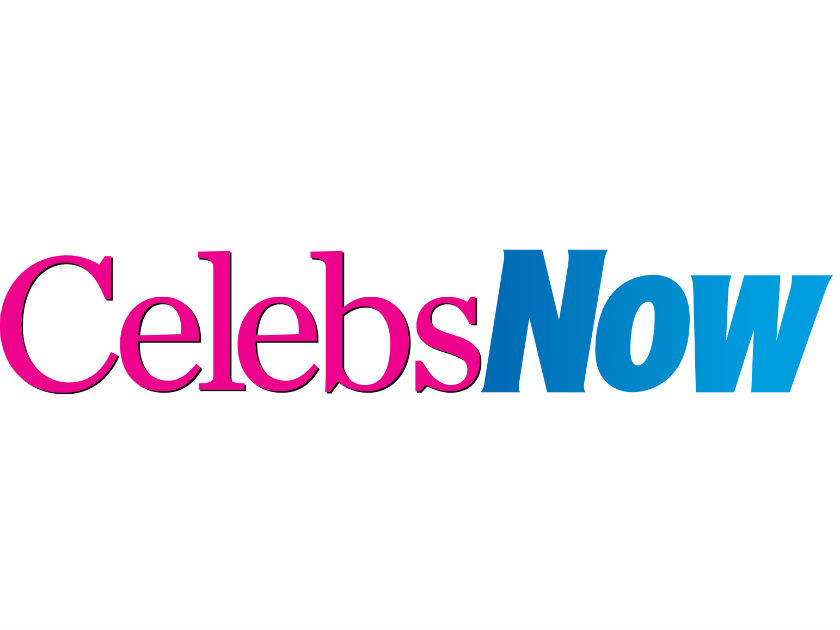 [Interrupts] Like an episode of TOWIE then!
I suppose TOWIE is like the modern version of the Great Gatsby. That's why I love it.
Speaking of tragic love stories, did you see Vicky Pattison's split with Spencer Matthews coming?
I never knew if they were ever really on? I saw the pictures they'd posted together but… I don't know. My opinion? I think it's for the best. I definitely spotted chemistry in I'm A Celeb but I don't know.
Did you think he was right for her?
I never ever pictured them together. Spencer can be a bit sarcastic and rude, so she needs someone not like that. She's super busy anyway.
What about your love life? We hear there's a certain footballer on the scene…
There's absolutely no truth in that. I was never spotted out with [Tottenham Hotspur's player] Dele Alli.
We're confused… there are a lot of stories linking you both! Are you sure?
I get confused too!
So you don't want to become a WAG then?
The idea of becoming a WAG is my idea of hell. It's the complete opposite of what I'd ever want – I love to wake up and have a purpose and graft and work really hard. I don't know why girls would ever aspire to become a WAG.
An easy life?
It's just no ambition of mine and I think it's a real shame that girls aspire to this whole luxurious lifestyle as a career choice. There are so many women like Cheryl, Abbey Clancy and Coleen Rooney who have careers away from that title. It shouldn't define you.
Moving on… we haven't seen much of your mate Sam Faiers lately either?
I haven't actually seen her in ages. She's cool and loving being a mum and I think that's a really beautiful thing.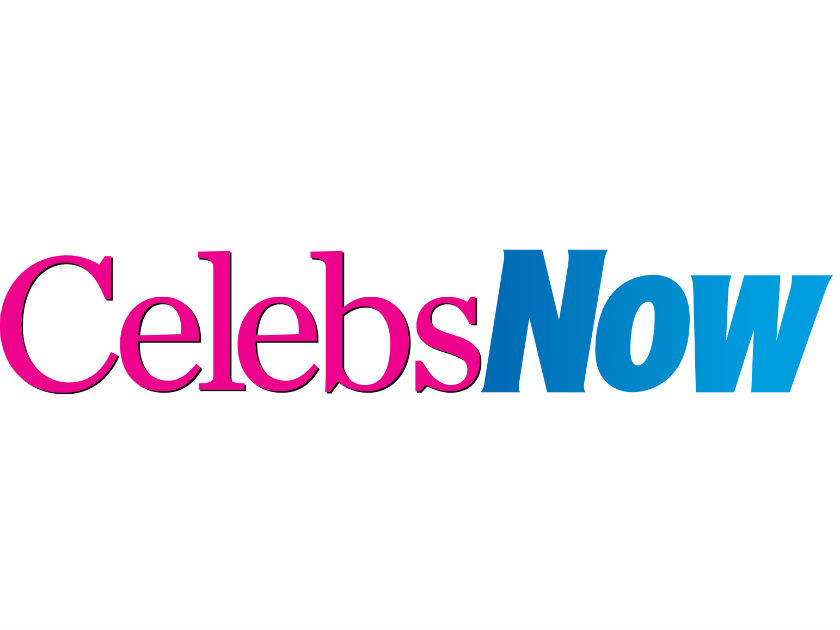 Is she trying to take herself out of the public eye now?
It almost seems like that, doesn't it? I don't know. You can go under the radar for a few weeks quite easily. I've just done that… no one's really spoke about me for a while. I realised I hadn't even Snapchatted in ages and was like: 'Oh shit!'
When you do that are you scared people will forget about you?
[Laughs] It's really fickle and that's really shit. I actually… [Ferne stops mid sentence to answer a phone call from Rylan]. 'You're at the theatre babe?' she giggles as they started chatting away. 'I'm across the road doing an interview in a restaurant.' [After she then spends a couple of moments peering out the window trying to wave at her passing This Morning presenter as he drives past, we continue…]
Um, so you have a new book out soon too?
It's been intense to look back over all the memories but I'm excited for everyone to read it. I've always been incredibly honest. I never hold anything back – so why change for the book?
Should people be scared?
Maybe a little bit. Listen, people are aware I'm doing it and I've told them I'm going to tell stories from my eyes. I'm not nasty, but honest. Let's put it that way.
Bondi Sands Liquid Gold is available from BOOTS for £14.99