The actor speaks about his dramatic return to the show, feeling broody and a possible Footballers' Wives reunion
We last saw Gary Lucy in Hollyoaks 15 years ago when his character, Luke Morgan, made headlines after he was raped by football hooligan Mark Gibbs.
Gary, who was only 17 when he was cast as Luke in 1999, left the show three years later and went on to star in Footballers' Wives, The Bill and EastEnders. He also got his skates on for ITV's Dancing On Ice in 2010.
Now 35, offscreen he's been enjoying family life with wife Natasha, who he married in 2014, and children India, 11, Elvis, six, and Sadie, 22 months. But now he's back in Chester alongside Sarah Jayne Dunn, who played Mandy Richardson. We caught up with Gary to find out what's in store…
Why go back to Hollyoaks after 15 years?
Bryan Kirkwood, the executive producer, phoned me up out of the blue and sold it to me. He's really enthusiastic, he's an amazing storyteller and we were on the phone for ages talking about old times and discussing how to make Luke's return something special. And I hope it will be, because he was a massive part of my life and 
it's the one show everyone always remembers me for.
What fears did you have about 
going back?
A mix of emotions, really. The doubts and fears were only because I'm 16 years older now and I haven't got the eight-pack, sorry – six-pack – I had. All the other whippersnappers have now got them, so hopefully 
I won't be sharing the screen too often with these young characters… especially 
if they've got their tops off! 
But to be perfectly honest, it was lovely. It's like being home because I moved up there 
when I was 17, straight from school, and did a lot of growing up there. They were very 
good to me and it's still a fantastic place to be.
READ THE LATEST CELEB GOSSIP HERE
How does it compare 
with EastEnders? 
EastEnders filming is multi-camera, so they're filming it from all cameras at the same time. My background was single camera work, so I'm more comfortable with that because it's how I trained on the job. What it did prepare me for is the fast-paced 'learning your lines' aspect.
Will you be competitive 
with the EastEnders lot 
if you see them 
at awards bashes?
Yeah, I'm hoping we absolutely smash them and all the other soaps at next year's Soap Awards. It's like an Arsenal footballer when they move team – I'm devastated, especially when they're playing for Chelsea or Man City. So I'm that turncoat now, I suppose!
What's it like being back on set with your former co-stars 
– had you kept in touch with them over the years?
I have three kids, two dogs and a pony, so I don't have time to keep in regular contact with everyone, but it's always lovely to bump into old faces. A lot of the same people are there, which has been lovely. It's a massive machine now – five times a week. It was only two when I started. It's still chaotic, but I'm thoroughly enjoying it and I've filmed my first six weeks, so I'm looking forward to the autumn when it kicks off. The only one I've really kept in regular contact with is Mikyla Dodd, who played Chloe. I'm very close to her. She was my best man at my wedding and is godmother to my children.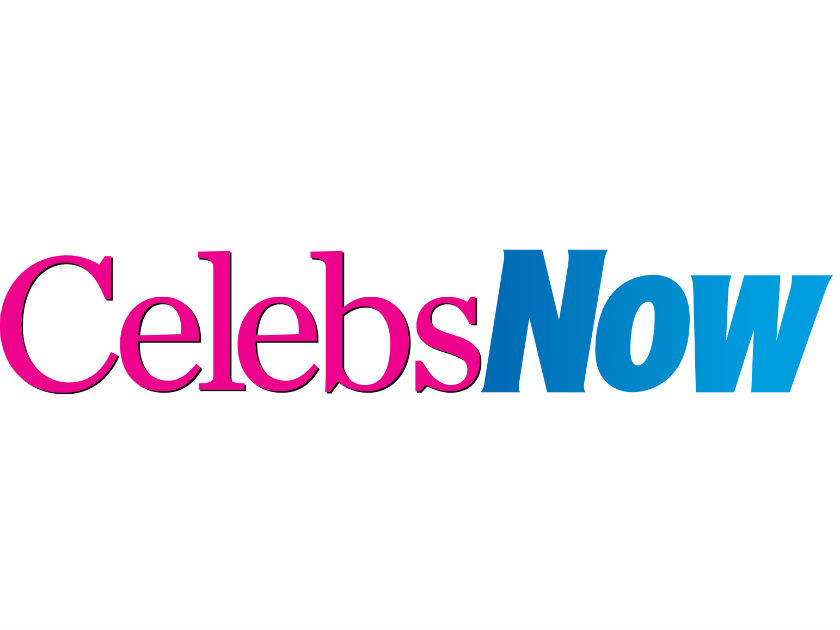 How cruel was she to you in her best man's speech?
She destroyed me! She knows me very well, unfortunately, so, yeah, it was a bit embarrassing for me but lovely because I love her to bits and vice versa.
What has your character Luke been doing in the time he's been away?
The court case was resolved, 
so he left Chester in a slightly happier place, but he hasn't dealt with everything that happened and I think it's going to be interesting to see how it's impacted on everything else in his life. It'll be dark.
Your male rape storyline was the most groundbreaking at the time in soap drama. What was that like as an actor?
It was an amazing storyline and a gift to be given as an actor and we handled it responsibly. Luke, at his core, was always a good guy and viewers who remember him will know the man he would have been had that event not happened. Those who don't remember him, because they probably weren't born when I was last on it – well, I hope we'll be able to convey why Luke's the way he is. It's going to be very dramatic.
How does it compare to storylines you had in The Bill and EastEnders?
It's still the best storyline I've had. I was a kid – 18 – when I did it, and I did it as best as I could, and I think we did it well. With the experience I've gained since, though, I'd love to have another go at it – obviously, I can't – but it was amazing to be part of that, and when people stop me, it's always Hollyoaks they talk about.
How are you managing juggling being a dad and 
living away from your home in Essex? 
It's a case of keeping 
all the balls up in the air. I get back as much as I can to see the kids. My boy misses me enormously and my little one, Sadie, 
is only 22 months 
and developing her character. My eldest, India, is quite happy to see the back of me, as she's going into the teenage years and that's just how she is, but I'm making it work. I try 
to get back every weekend 
and when I'm not working 
I'm straight on the train or driving back down.
Will you have more children? 
I do think we'll have another one, to be honest. Being a father is just amazing.
Is your wife Natasha on board with that?
Yeah, she is. She's an amazing mum and an incredible juggler of  us all!
Are you a hands-on dad – do you change nappies?
I hate changing nappies and have such a sensitive gag reflex that it's like I can almost taste it, but I do it – there's no way I'd leave my baby in a pooey nappy.
Did you prefer to care for the children yourselves over having a nanny?

We have got a nanny now, for when Natasha's at work. She's not a superhero, my wife 
– although she comes pretty close to one – and she can't do it all. We have a nanny who comes over to look after Sadie.
Are you still romantic with each other – do you buy Natasha flowers?
Yeah, I do. We don't get a weekend away very often, but last year we went away for five days and by the third day we were like: 'Can we fly the kids over?' – not because we were bored of each other but because you're sat by the pool when you want to be in the pool throwing the ball around with them.
Does Natasha still give you Botox injections?
[Starts laughing loudly] Right, so… I haven't had it for a long time. She gave it to me because everyone was having it and I said: 'Well, I want to have a go!' and although I loved it and it did get rid of some wrinkles, as an actor your 
face needs to move and you need the expression. There's nothing worse than when you're watching someone crying on screen but there's 
no expression, with a face 
that doesn't move.
Any names?
Not that I'll tell you! Not even just actors and actresses, but presenters, too – and that's not even female presenters…
Do you do realise you're still 
a huge heart throb?
Really? I don't feel like one. You're very kind!
Does Luke still look good or is he more grizzled now?
He's a bit dishevelled, a few little grey hairs here and there, which they have to dye in for me, obviously [laughs], but I think I am what I am at the end of the day. I'm not 19 anymore. I'm very comfortable in my skin and happy in the place 
I am now with my family. I've been blessed.
What's the craziest fan mail you've been given?
When we did the Full Monty tour last year, that was 
pretty crazy because you get 
a mixture of audience members from serious theatregoers to hen parties who are there just for the ending. In Glasgow, they just shouted: 'Get it off!' and we had plenty of knickers thrown at us, which I don't mind as 
long as they're clean! I've never played a horrible character, so I've not had abuse and if I did it'd just bounce off me. You used to get some mindless idiots when we did the Hollyoaks storyline who just didn't get it and would rubbish all the good work you did with one comment, but at the end of the day, I'm doing a job I love the best I can, and if people can't get the fact it's a job then that's down to them.
Important question now – can there ever be a Footballers' Wives reboot or reunion?
Maybe in some form… watch this space is all I can say.
Music to our ears! Does this mean you guys have been speaking about it?
Like I said, watch this space! It was outrageous and a fantastic thing to be part of, so a reunion may be on the cards – you'll have to wait and see.
What would the characters Kyle and Tanya be up to?
Kyle was last seen running from the police, so I have no idea what happened to them. Just sit tight and everything 
I said will make sense…
Hollyoaks is on each night at 6.30pm, Channel 4