The Essex reality star posted an adorable Instagram video...
Let's face it – TOWIE star Gemma Collins and James Argent have a more complicated relationship history than most.
The bubbly blonde and loveable Essex lad have been on and off more times than we can count, but recently seem to have made their peace with just being the best of buds.
MORE: OMG! Gemma Collins COLLAPSES after suffering severe pain at make-up artists house
However, in a new Instagram video, queen of Essex Gemma posted a heartfelt message to her long-time beau, leaving fans wondering if there's still something there between the pair after all…
At a recent party with all the rest of their perma-tanned, glamorous cast, Gemma sent a video to Instagram of Arg singing the old classic, 'Let's Stay Together'.
While the pic focused on Arg (looking slightly worse we wear, we might say) Gemma could also be heard singing along to the song in the background too.
In the caption, Gemma announced that she was 'so proud' of her former love, revealing 'I love to see you sing'. It's not quite clear why Gemma was proud to see Arg singing again – but presumably, she was referring to his recovery after his recent stint in rehab, after suffering with depression.
But the ADORABLE caption also got fans excited, with many taking the words as somewhat of a declaration of love between the pair!
The GC wrote, 'I just ❤️ it when you sing ❤️🔥🔥❤️ we have had the best time celebrating your birthday I'm actually so sad to go home ❤️ singing 🎤 means your happy ❤️ #letsstaytogether 
'I'm so so so proud of you @real_arg I love to see you sing I will watch this so many times lol over and over ha ha'.
She then posted yet another video of Arg shortly after, alongside the caption, '❤️🔥❤️🔥 to see you back singing means EVERYTHING ❤️🎁🎄🎁🎄❤️ the best Christmas present ever.'
And fans of the pair quickly took to the sweet videos to suggest that Arg and Gem should 'stay together' too – see what we did there?!…
One wrote, 'You 2 are made for each other. Tell Arg to give in to the GC and enjoy the candy 🍬💕xx' – Ooh-err!
While another fan said, 'You two adore each other and should be together it's plain as day he loves you Gem 💎💖❤️❌'
Sadly, Arg didn't post his own video of the night, but he clearly looked like he was loving his and Gemma's sweet duet as much as we were!
But relationships aside, the videos also caught fans attention for another reason.
We always knew that the GC was the undisputed queen of reality TV, but we DEFINITELY didn't know she had such a beautiful singing voice!
In the background of her Insta videos, she can clearly be heard singing along to the classic Al Green tune, and she sounds A.M.A.Z.I.N.G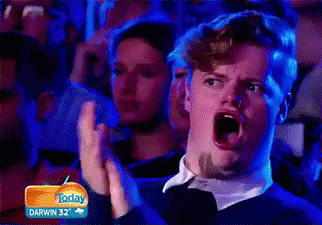 Who knew?
Fans agreed, with many flocking to the video to praise her unknown talents. One user even wrote, 'Please release a Christmas album xx'
While another said, 'you got a lovely voice on ya doll xoxo'
Instagram users also praised Arg's pipes too, with one commenting 'Wow! His voice is stunning ❤️'
Even if they don't have a future as a couple, perhaps Arg and Gemma could have a successful singing career together?