Sordid orgies, getting 'mortal' and THAT turbo dick. Scotty T's mum Gill reveals all about life with her 'nightmare' Geordie Shore and CBB star son…
We're no stranger to his sordid sex scenes and the wild behaviour on TV from CBB winner and Geordie Shore star Scott Timlin, 27, but what does his mum think of his shocking behaviour on and off screen? Despite bragging about sleeping with 1,000 girls and shameful sex orgies with up to five girls, Scotty T's mum is the proudest mum in the world.
'I'm so, so, so proud of him' says single mum Gill Baxter, a stunning, bubbly, petite woman, from Northumberland, after talking about the moment her son won Celebrity Big Brother. 'I don't watch Geordie Shore but I watched every single episode of CBB, I never went out! Now everyone can see how lovely my Scott is, he's my world…'
What's your relationship like?
S: Since he was 14 I brought Scott up alone after his dad and I split up. My parents helped us out a lot as well and looked after him. My dad Richard used to take him to play golf. Sadly he passed away eight years ago.
S: He's the reason I'm clever as well, isn't he?
G: Yes, so clever… He was so calm and patient with Scott too considering he was so boisterous.
S: I could be a nightmare.
G: But that's because of your ADHD.
How did that affect you both?
G: He never listened to me and I just thought he was deaf so I took him for tests when he was 7. One day I was watching this TV programme and it was about ADHD and I thought, 'Oh my goodness that is just like Scott!' He was diagnosed then and took Ritalin for a while which helped tremendously.
What would have happened if he didn't take Ritalin?
G: He lacked concentration and wouldn't perform at school. He's so loving but he used to get upset with himself. It made me upset.
S: Sometimes if I had a load of things to do I'd be like 'I have all these things to do, which one will I do first?' But then I'd not do any of them because I couldn't make the decision on what to do first I'd think about it all too much.
Are you a mummy's boy, Scott?
S: Yeah!
Are you as close to your dad?
S: Yeah we speak all the time, he's lived in Tenerife for 14 years. I lived with him for about eight months. He had a neck injury and the warmer climate is better for him there as if he has an operation there's a 50/50 chance he could end up in a wheelchair.
G: They can't be together too long as they argue all the time too…
S: Yeah we'd rip each other's heads off.
What did you think when Scott got the job on Geordie Shore?
G: He rang me while he was driving a lorry round a banana plantation in Australia. I thought 'It's only been three weeks I thought he was going for six months?!' He said 'Mam, guess what?!' He didn't know what to do but I said, 'Do it!' He had nothing to lose.
S: They were just happy it was a job.
Does your mum watch Geordie Shore?
G: I don't watch it and I'm NOT going to watch Ex On The Beach! I was so curious… I don't have MTV on my TV but one day I thought I'm going to buy a booster and watch it. I watched it… and thought, 'No, I'm not going to buy that booster again!'
Did Scott tell you not to watch it?
G: Yes! I thought 'I need to see this for myself!' And I did, and that was it. (laughs). I have to say though, the girls are worse!
Scott, what went through your head when you knew she was going to watch it?
S: I don't know, just 'Oh God…'
G: Little tinker!
What do you think about Scotty on those shows?
G: Well… erm… (laughs) well I don't really like them… I understand Geordie Shore is massively popular, I don't particularly like it but I must admit when I did watch it I had a few little laughs to myself. I loved Celebrity Big Brother. It was so exciting I never missed it, I didn't go out!
Do you worry about him drinking and having sex on TV?
G: Not much… people ask me if I watch it and I say 'Not really!' I've become quite resilient now after three and a half years.
S: Do people tell you when I've 'done it?'
G: Yeah. And I go 'Oh right, good for him!'
S: (Laughs!)
S: If other people were put in the same position as me to be on TV, get paid and have fun, they'd take the opportunity.
But what did you think about Scotty on the front page of a newspaper in bondage gear recently?
G: (laughs) I did see that. I didn't think it was a good picture of him, never mind the bondage gear. It's not really something a mother should see is it!
And what about Scott winning CBB?
G: I was so, so proud I just really, really was. I didn't think he'd last in there. I thought he'd get bored.
Was it important for you to show everyone 'the real Scott?'
S: Yeah! People see Geordie Shore… My mam doesn't watch it. I'd rather my mam watched Celebrity Big Brother than Geordie Shore. Imagine mum and Grandma watching me on Geordie Shore!
G: People were coming up to me and saying 'Scott's going to win!'
S: The support I had in Newcastle was ridiculous. People tell me I'm such a nice person and a lovely boy. It's really nice.
When Scotty's 'turbo dick' went viral, were you embarrassed?
S: (laughs)
G: Oh yes… my brother, Scott's uncle Peter said to me: 'So, I'm uncle turbo dick!' (laughs). And his friend rang up and said: 'I'm the friend of uncle turbo dick!' I had to laugh.
S: Oh my God.
What are your plans for Mother's Day?
S: My diary is really full since winning Celebrity Big Brother so I'm not sure if we'll be together as I'm really busy with work but I am looking to cut my pace down a bit as it is really tiring travelling so much and working at night.
G: It's too much for you…
S: I want to be in Newcastle more so we can be together more.
Do you spoil your mum on Mother's Day?
S: She just likes it when I'm there.
G: I just like his company. I don't want gifts.
S: She just goes, 'Oh it's too much!'
G: But I'll have it anyway! (laughs).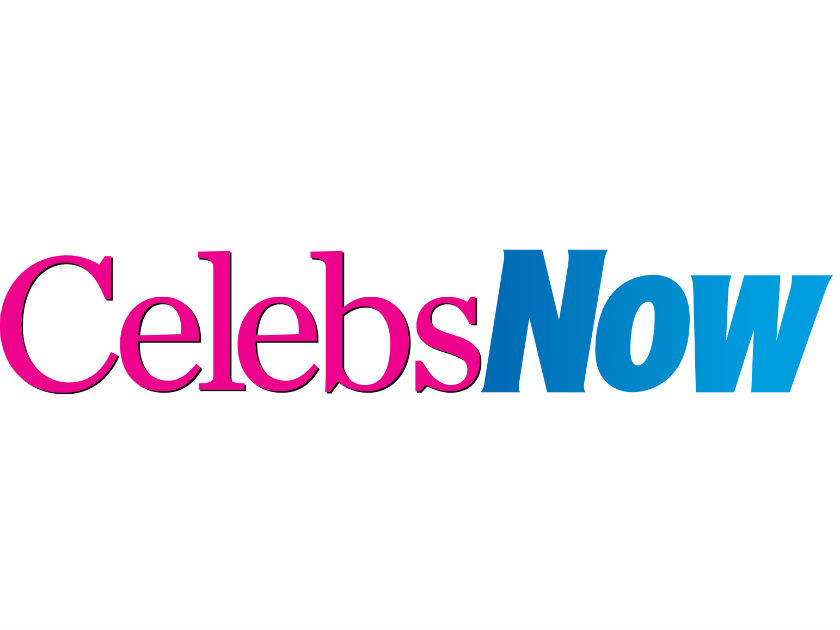 What's the best advice your mum has ever given you?
S: About girls… 'just don't be bothered!'
G: No, I said treat them well and treat them how you expect to be treated.
S: That's where I got my manners from.
G: He was always saying please and thank you. Kids these days they're horrible now…
What do you think about the girl's he meets?
G: He's had some lovely girls. Even when he was younger… Jess was lovely. She was a sweetheart. She's getting married though… she sent me a message by the way…
S: Did she? She didn't send me one. I was 19 then.
G: There was Leanne… Ashleigh…
S: Steph for a few years…
G: Steph?
S: Now there's Francesca. She's my best friend. It's so hard because it's like, do I make the decision to commit or do I continue and further my career? I don't want to go out and pull other girls – I've been there and done that – if I have spare time I want to spend it with Francesca, but I don't think it would be fair on her or me. If I have a girlfriend I want to spend every day with her. It's a really hard situation.
Can you see yourself marrying her?
S: Oh yeah… if I wasn't away and always in Newcastle, I probably would.
G: She gets the thumbs up. She's absolutely stunning.
S: She's the only girl I've ever introduced to my grandma.
When would you like to settle down?
S: Soon hopefully.
G: Yeah… I want a little grandson. A little Scotty all over again!
S: I hope he's a nightmare like I was!
When did you educate Scott about the birds and bees?
G: I don't think I ever needed to!
S: I figured it out for myself!
G: He didn't bother much until he was about 17.
S: What? I was like, 14!
G: He was always at the gym.
S: Yeah, the 'gym!'
G: I told him to do the right thing and that he didn't want a baby at his age.
What is happening with Megan McKenna now?
G: You're fond of her aren't you?
S: Francesca knows that Megan and I were already mates before CBB because we were both in Ex On The Beach, I think we had a laugh together because we were mates and got on well when she wasn't in a mood. Megan's been busy working too and she's in Essex and I'm in Newcastle, so we know we're just casual. She says she can't commit either. She's a lovely girl.
G: The headlines said 'Scott's secret girlfriend!' but I just thought, 'Well he's not got one, he's never been asked!' He hasn't lied.
Did you like Megan, Gill?
G: I don't know the girl… but when I saw her going off on TV I thought, 'Oh, my God' I nearly died. I was really shocked…. I liked the nice side.
When did you last see him cry?
G: Oh… He rang me upset a couple of times during Geordie Shore when he'd had a few drinks and he was saying, 'I don't see enough of you and I need to.'
S: I'd been filming in Australia, then back into the Geordie Shore house. I went mad because I wasn't seeing my family.
G: Before that when his granddad passed away…
S: I still get really upset about that.
What are your hopes and dreams for Scott now?
G: I want him to give himself some time to rest and recuperate and not be out drinking all the time. I know he's still young but that's probably why he's lost his voice now! I want him to try and move on, now his profile has gone up, and not do anything that will put it back.
S: I'm planning lots of things.
G: I'd like to see him on a cookery show because he's a good cook.
Do you cook for your mum?
S: No! (laughs).
Amy Brookbanks