He's always refused to speak about his troubled romance with Charlotte... until now!
Remember when Geordie Shore's Gaz Beadle tweeted '2 sides to every story… I have found out a lot of important stuff over the last few weeks… I'll explain all soon.'? He was true to his word. In his most emotional interview to date, Gaz gives his version of events.
Despite recently being branded a 'cheat' following an on-screen 'threesome', Gaz denies to Now that he was even in a relationship with Charlotte Crosby at the time, saying: 'We have never been boyfriend and girlfriend. I wanted to put a label on our relationship but she wouldn't. What was I meant to do – sit around and wait for her?'
The volatile couple's most recent troubles seemed to start a few months ago when Charlotte spectacularly 'dumped' Gaz in Now, telling us: 'He isn't The One!' adding: 'I don't trust him!'
Strange then that when Gaz was reported as having a threesome, Charlotte was so upset. Seemingly heartbroken, Charlotte recently told friends that she was in pieces and 'humiliated' at the news her on/off 'boyfriend' of five years had a 'threesome' with Charlotte Dawson and Olivia Walsh while filming Ex On The Beach last month – shortly after a fling with tattooed beauty Jemma Lucy. A devastated Charlotte even threatened to quit Geordie Shore so that she never had to see him again.
After a number of cryptic tweets from Charlotte, Gaz hit back, furious at being called a 'cheat'. 'You f***ing kidding? Boyfriend? Since when were we boyfriend and girlfriend? Exactly, we weren't. So how can you say I cheated?!?!?!?!' Something that in our interview today, Gaz clarifies.
Charlotte was then pictured looking worse for wear and kissing a mystery man – two fingers up at Gaz? Until recently the relationship had appeared to be back on track with the pair enjoying dates together in both the UK as well as a very PDA-filled trip to Australia. Gaz had frequently and very publicly shown his feelings for Charlotte on his social media admitting he was concentrating on her, even posting loved-up pictures.
Today, Now is in Newcastle to celebrate the fifth birthday of Geordie Shore and to talk to Gaz for the first time about his relationship with Charlotte. Despite the rest of the cast, past and present, reuniting to celebrate the show's success, Charlotte is nowhere to be seen and her representatives explain that she has food poisoning.
However, Charlotte is instead tweeting about how much she loves gravy and can't wait to go to Ikea to get more furniture for her house. Hmm…
Time to hear what Gaz has to say. 'I wanted to settle down with Charlotte, I told her I wanted us to be together, I gave her everything, but she didn't want it…' he reveals. Gaz has a lot he wants to get off his chest…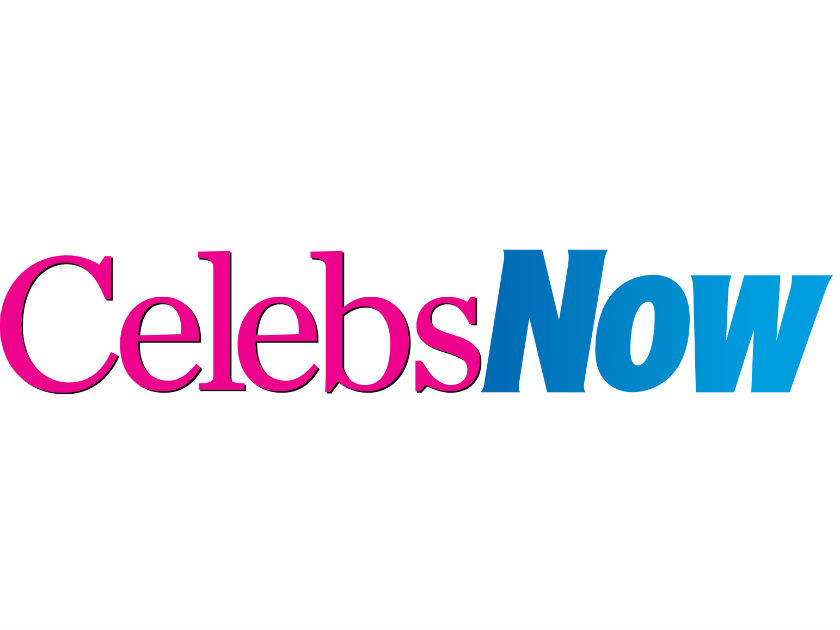 So, what's happening between you and Charlotte?
I feel like a lot of people think they know what's going on with me and Charlotte but they don't. There's so much that's happened in our private time. We got really serious. However, we never put a label on it like 'boyfriend and girlfriend' and we're not.
Why not? Do you want to be?
I'd say: 'Oh, we're seeing each other…' and she'd say: 'Gary, we're not'. In the reunion show, you will see I gave her everything, I took her on romantic dates and bought her flowers, and then she f**ked up.
So what's happening now?
I have been away for three weeks, I've had no phone and I came back to see a lot of stuff has gone on and so I want to speak to her.
Is it the end?
I don't know… I actually don't know what's going to happen between us until I speak to her.
Do you still have feelings for her?
Well, yeah, Charlotte and I have a lot of history. People ask why we didn't say we were official and why we aren't boyfriend and girlfriend and I don't know.
But you got with other girls…
If I'm single then what am I supposed to do? Sit around and wait for her?
Did it upset you when you saw her kissing another man in a club a few weeks ago?
No, because we're single, so I can't get angry about that. There's a lot more feelings there and there's a lot of pressure on us – especially when people start accusing me of cheating when I haven't. It's the first I'd heard of it as we've never been boyfriend and girlfriend.
So if you were never together then what was really happening?
We were just spending time together and having fun. It's really hard to talk about because I can't even guess what she's going to say when I talk to her.
You confessed your feelings and said you wanted to be with her…
I know, and I'm the one getting all the sh*t! That's what's made me angry. I wanted us to start seeing each other but it was her that was umming and ahhing.
Why do you think she didn't want to be with you?
I think she's scared because of five years of history and trust issues. I don't blame her – I was shagging birds in front of her for five years and then I'm turning round to her and saying: 'Come on let's go!' It's hard…
I guess you might consider Charlotte to be a complete nightmare?
No she's not. Our schedules are nightmares, we are just getting somewhere and getting into something and it's like we're always busy, then one of us is off in Australia, for example. It's hard fitting everything in.
When you go back into the Geordie Shore house for the next series, will you get back together?
I don't know. If she wants to move on to another chapter without me then fair enough. I understand.
Charlotte isn't here today…What do you think would happen if she turned up?
We wouldn't speak. I'm a private person. I could have sold my story but I don't like that. [Now didn't pay Gaz a fee for his story.] I'm just going to leave it like: 'We'll speak when we speak and people can watch it on TV.'
Aren't you too old for all this?
(Laughs.) Exactly! I'm 28 so whether it's with Charlotte or someone else, at some point soon I'm going to settle down.
She's had a lot of surgery on her face… Would you like the old Charlotte back now?
She looks just as good now. If she has insecurities and the money to fix them, then why not?
Do think she's ruined her looks?
It's her lips I don't like. I don't know why women do that [filler] – it makes them all hard. Eurgh!