Now catches up with the former Corrie actress to chat Strictly, toned thighs and why you should never compare her to Michelle Keegan
At just 5ft 1in, Georgia May Foote may not be the tallest girl in the room, but when Now meets her for a shoot in a Buckinghamshire country mansion she's certainly what you'd call a firecracker.
The former Coronation Street star, 25, knows what she wants from life – and what she doesn't. The latter includes talking about her boyfriend, professional dancer Giovanni Pernice, who she was paired with on Strictly last year.
Georgia was in a relationship with her Corrie co-star Sean Ward at the time, but the relationship broke down during the show. In January, the nation cooed as Giovanni and Georgia – whose chemistry on the Strictly dancefloor made them runners-up – announced they were an item. Although her rep tells us off for asking about Giovanni, 25, Georgia does concede the next girl to partner with him on the show will be 'very lucky'.
Diminutive and as delicate as a china doll, Georgia's totally professional, relaxed and chatty about bodies, showbiz parties and why Strictly needs a shake-up. But that tigress comes out again when we ask if she wants to be the next Michelle Keegan…
Len Goodman's leaving Strictly 
after this series and the show's in for a massive shake-up. What do you think about that?
I know! I've no idea who they'll bring in, but maybe it's time for 
a woman. I understand why Len left though – all the travelling around gets really tiring. He's an absolute legend and we'll always remember him as a huge part of the show.
Who do you want to 
be brought in as the 
new head judge?
There are so many people they could bring in. It doesn't necessarily have to be someone who was involved in the show before. I don't know who they're going to pick – but like I said, maybe it's time for a lady.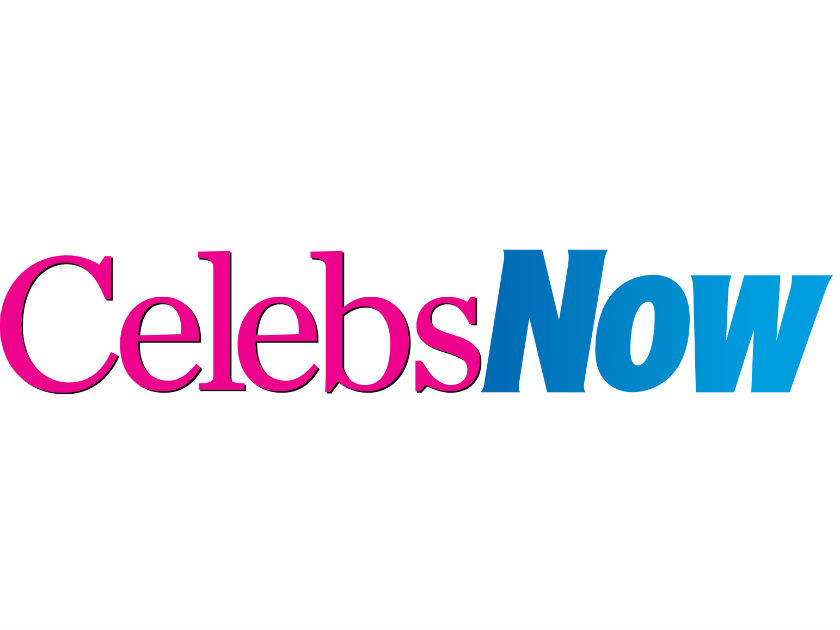 What about Anton Du Beke? He's rumoured to be one of the favourites…
Anton's a great personality and a huge part of the show. So possibly… But he's still a dancer. I think he'll want to keep dancing on the show for a while yet before joining the panel.
Do you think it's good that the show's getting a shake up?
People love the show, but there's always room for a shake-up. 
It keeps things fresh.
How will you feel when Giovanni dances with another girl this year? Will it be weird for you?
Whoever Giovanni gets is a 
very lucky girl. He's a great teacher. I'm excited for whoever he gets and, yeah, he's a great teacher, so I'm happy for him. 
I think it's fine.
Have you spoken to Kristina Rihanoff since she had her baby?
No, I haven't, but I'm really 
happy for her. I've sent her my love and my congratulations.
Do you miss dancing?
I think we all got a bit obsessed with dancing and fell a bit in love with it last year. I still can't listen to a song without being like: 'Is this a cha-cha-cha?'
Did the passion of dance spill over into real life for you?
It's a very passionate feeling when you start to learn about dance and what it all means.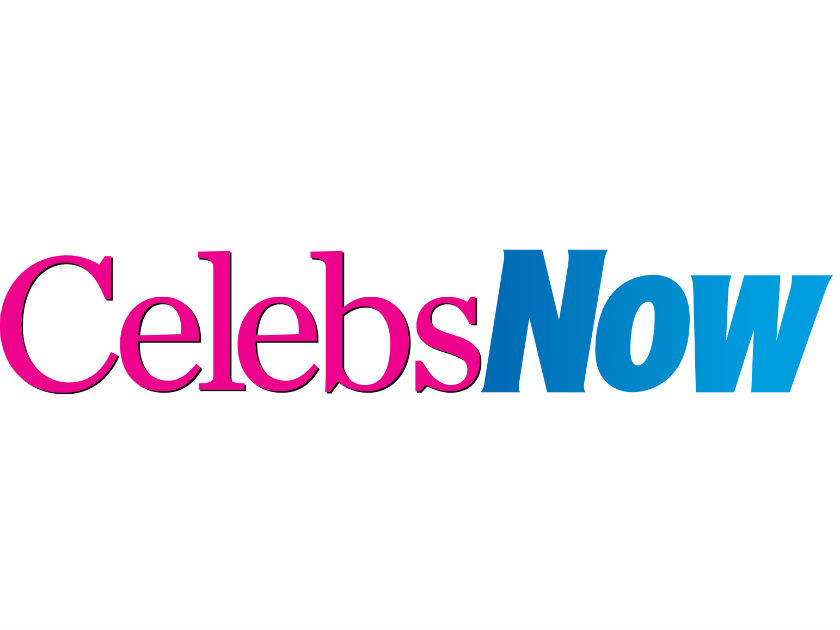 Will you be jealous when all the new dancers arrive on the show?
Of course I will. I'd love to be back there now, even though it was 
so stressful and I had no other 
life apart from dancing. So of course I'll be jealous when I see people learning to dance in their amazing costumes. But at the same time, I don't envy them. 
It's such hard work.
Do you have your life back now you've left the show?
Oh yeah, I've finally got time to text people back and catch up with friends. I didn't reply to people for months when I was on the show – you're just so busy. I've got my life back now and that's amazing.
Would you ever go back to Coronation Street?
I'd never say never, but not right now. I'm enjoying being a free bird and it's been great having time to myself again. So at 
this moment I'm not really thinking about it. But 
you never know.
GEORGIA MAY FOOTE GETS EMOTIONAL BEING AWAY FROM GIOVANNI IN THE CUTEST WAY  
Do you miss your 
Corrie castmates?
Definitely, yeah. The people there are my family. I really miss Cherylee Houston [who plays Izzy Armstrong] and Ian Puleston-Davies, who played my on-screen dad Owen Armstrong. I used to see him more than I see my own dad! It was hard to say goodbye to those guys.
Who do you still meet up with from the show?
I don't really see a lot of them, but I try to stay in touch. It's hard – when you're in Corrie you're in a bubble and only see the people you work with. I'm in London and they're in Manchester, so 
it's a bit of a distance.
Have you kept up your Strictly workout regime?
[Laughs] I haven't! I've gone back to how I was before. I try to get to the gym, but I'm a bit rubbish. 
I do bits at home, but it's hard. 
I have a really bad sweet tooth. I'm a bit naughty really.
How has your body changed since you left the show?
I'm still a size 6 now and I was 
a size 6 then. But when I was 
on Strictly everything just went really tight and really small. [Pats her thigh] I definitely was 
a bit too thin when I was on the show. I was under a lot of stress 
at the time. It wasn't about 
being thin, though. It was about being tight. I'd hold my leg up and it would be solid muscle – just really toned.
Do you miss being 
that ripped?
Not really. I didn't do it on purpose. I didn't go on there saying: 'I want to lose weight,' or: 'I want to get toned.' It just happened. You are what you are – I don't think there's any point worrying too much what you look like. Every single person is different and we're all beautiful.
There's no such thing as the perfect body. I don't really miss that body because right now I'm just happy with my life. I'm not worried about what I look like.
Do you watch what you eat instead of doing crazy exercise?
I do, although I have a sweet tooth. I'll say to myself: 'I'm not going to have a doughnut today.' Or: 'Alright, calm down, you're not going to have McDonald's 
– you've already had it three times this week!' I eat healthily, but I'm not crazy-healthy.
So what's this about you becoming Bridget Jones?
I've been getting dressed up as different characters for BT Mobile. It was great – I loved it. We re-created iconic shots from films, but with a Samsung Galaxy s7 edge to promote that BT Mobile now offers the latest handsets from the biggest brands. We've done shots from Bridget Jones and Scream – and today I'm dressed as Marilyn Monroe.
What work do you want to 
do next?
I've got a TV project, but I can't say what it is just yet. It's very exciting, though. That'll be out at the end 
of the year. It's really nice doing lots of different stuff.
Would you like to go to Hollywood one day?
It would be a dream and if the work comes I'll go there. I'd 
go to Australia too. Basically, 
I'm open to offers!
Would you like to be the next Michelle Keegan?
I'm not answering that 
– I find that question really patronising. 
I hate that question.
OK… Moving on, has 
the last year got a lot more showbiz for you since appearing on Strictly?
It's definitely got a bit more sparkly and glitzy. Strictly has pushed me into a group of people I wouldn't have known. Like, the other day 
I had fish and chips with Jeremy Vine! And I never thought I'd speak to Peter Andre as much 
as I do. So my life has got more showbiz, but it's also opened up to new groups of people I might not have met before.
What's the best showbiz party you've been to?
I went to the 1984 ballet and 
Andy Serkis was there – the guy who plays Gollum in The Lord 
Of The Rings. I was like: 'Wow!'
Have you found yourself in a ridiculously showbiz situation recently?
You know Aidan Turner? He was at the BAFTAs and I didn't even clock that it was him. I asked him to take a photo of me and Katie Derham. She was like: 'I think 
you should get him involved with the photo too…' Then I realised 
it was actually Poldark! That 
was probably the most awkward moment ever, asking Poldark to take a photo of me and Katie and not realising that it was him. 
But I missed all the telly last year because of Strictly, so I have an excuse – that's something I'm really looking forward to catching up on soon.
Who's your most showbiz mate?
My grandma – she's so 
showbiz! Honestly.
Georgia's re-created famous phone moments to celebrate BT Mobile now offering the latest handsets from the biggest brands.
 BT Mobile offers BT Broadband customers £120 discount on all smartphone plans. See bt.com/mobile for more details