Seriously, we need to know the answers to these essential Gilmore Girls questions...
When we heard the news that Gilmore Girls would return to Netflix for another series, we couldn't control our excitement. The sassy mother and daughter duo, Lorelai and Rory, are back to grace our screens once again!
The husband-wife team behind the show – Amy Sherman-Palladino, the creator, and executive producer Daniel Palladino – are back on board after leaving before the seventh series. The limited series, produced in collaboration with Warner Bros., will run as four 90-minute episodes.
And to make it even MORE exciting, Hollywood star Melissa McCarthy has confirmed that she WILL reprise her role as lovable chef Sookie St. James – yay!
The Oscar-nominated actress revealed the fab news during an interview on The Ellen Show this week and said she was 'so excited'. So are we, Melissa!
'They're gonna be amazing,' she told the audience about the new episodes. 'I'm very happy to go back.'
So FINALLY, we can find out all the answers to the questions we've been asking since the programme ended unsatisfactorily in 2007, after the show was cancelled by its network. Here's what we need to know from this series…
Logan, Jess, Dean…who will win Rory's heart?
Rory dated all three during the seven series of Gilmore Girls, with some rather awkward overlaps (like the awkward Rory-Dean-Jess love triangle). While some viewers maintain a soft spot for the mysterious Jess (who disappeared from town without notice), others think Rory should have ended up with Dean, whom she dated early in her Yale career, or Logan, who unsuccessfully asked Rory to marry him at the very end of the seventh series.
Where will Rory be working?
Rejecting Logan's proposal at the end of the seventh series, Rory left town ready to pursue a career as a political journalist in Iowa. But where will she be working now? With her characteristic wit and fierce intelligence, we can see Rory as a high-powered editor at the New York Times. Then again, who can ever know what the unpredictable Gilmore Girls main character will decide to do!
What happened to Paris and Doyle?
When Rory's long-term friend and rival Paris Geller gets together with Yale Daily News editor Doyle McMaster in series six, it is clear these high-flyers are made for each other. Even when Paris tries to break up with Doyle so that she won't be distracted when she sets her sights on medical school, Doyle vows to follow her wherever she goes. Aww! We hope this weird but wonderful couple make another appearance, fulfilling Rory's belief that she will never be able to shake Paris off.
Will Lorelai have beaten her coffee addiction?
Lorelai's serious coffee addiction was a running theme throughout the series, causing her to spend a lot of time at Luke's Diner chatting to Stars Hollow locals. Fun fact: Lauren Graham, the actress who plays Lorelai, actually HATES coffee, instead drinking fizzy drinks through filming.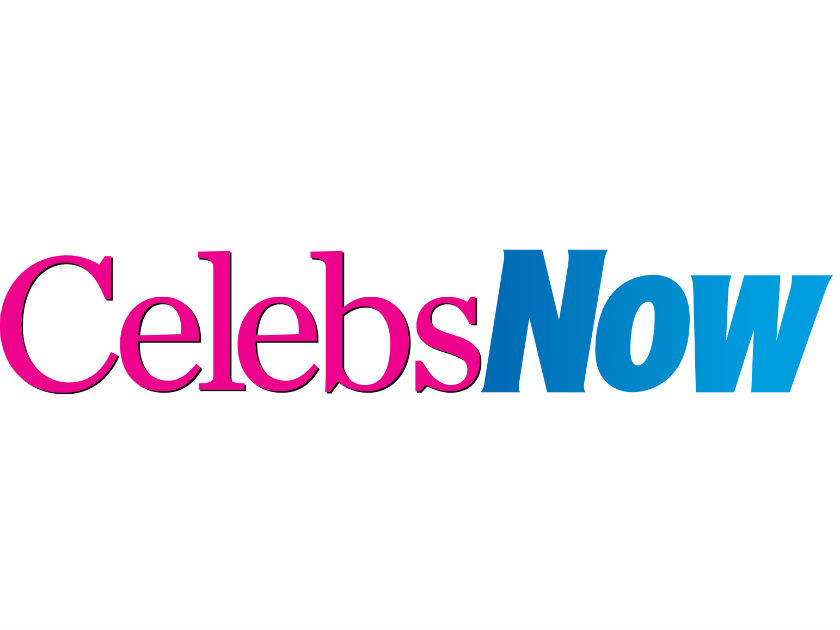 On the subject of coffee, what's going on between Lorelai and diner owner Luke?
After the on-off couple kissed at Rory's leaving party, we couldn't help but think that there might be scope yet for the pair to continue their relationship – after all, they were made for each other, right?! Despite the many obstacles facing their relationship – cough, Christopher – we hope that the news of actor Scott Patterson, who plays Luke, returning for this series means that the pair will be ready to end up together and finally tie the knot, as they had initially planned.
AND WE REALLY, REALLY NEED TO KNOW…what are the 'four final words'?
Ah, the four final words…when Gilmore Girls founder Amy Sherman-Palladino told TVLine.com editor-in-chief Michael Ausiello in 2006 that she already knew the 'four final words' of the series, she could never have imagined the legendary status that this phrase would gain. Michael – who actually broke the news of the latest Gilmore Girls series – joins the rest of the series' fans in suspense as we wait to find out one of the biggest television mysteries ever.