Burning bras, flashing bums and their biggest celeb fan Becks. Now's fave Gogglebox duo spill the beans…
If you're wondering what life is like as a sofa-based celeb, it's pretty sweet. You get me? When they're not entertaining the nation from their couch, Gogglebox's Sandy, 51, and Sandra, 54, can't even ride the bus without causing chaos. 'Every day, every minute, we're getting stopped by fans –the beautiful men flyyyy over,' the best friends laugh, while discussing their unlikely rise to fame. Armed with 'rings, bling and ting', the Brixton babes have even charmed David Beckham. Don't worry though, Posh, he's all yours for now…
So Sandra, we thought we 
were going to be saying congratulations to you…
SANDRA: Oh, that was just a joke. That was my friend proposing – he's married. It was just for fun.
Oh, we thought it was real! 
There are so many Gogglebox engagements happening at the moment with Chris, Eve and Stephen… Are you invited to any of the weddings?
SANDRA: Not yet! Maybe we'll get an invite but if it's abroad then I'm not sure I could go – I'm not a fan of flying.
You must have loads of male admirers, though?
SANDY: We have many. 
Millions, probably!
SANDRA: Whaaaaaaat?! 
When I was going to Brixton yesterday I was taking the bus and when I was at the 
bus stop minding my own business, there were two beautiful men really staring 
at me – so in the end I waved. They fleeeew over. I meet a lot of very beautiful men!
Any celeb fans?
SANDRA: Yeah – a few. We've had a couple of tweets. I think celebs like the show cos we're so normal – I think a lot of celebrities would love a chance to sit on the sofa and enjoy telly like we do.
SANDY: Many, many, many… We get a lot of love. There are many Gogglebox fans. It's amazing.
You spent the day at Gemma Collins' boutique recently. Are you friends with her?
SANDRA: We went to her shop the other day. Essex was beautiful – everyone was so friendly. Gemma was so happy 
to see us. We really like her. We talked normal and we clicked. She even gave me some clothes!
SANDY: Essex is alright! We popped into Joey Essex's shop next door too – he wasn't in but we got 
a signed photo for 
my daughter.
You both have great style. Would you like 
to work with Gemma on a fashion range?
SANDRA: Sandy would be better at that – I just do my rings and tings. Bling's my thing.
SANDY: Yeah, I'd love to do it 
– that's my aim, to have my own label. It'll be sophisticated and elegant, with a slight swag to it.
And Sandra, we noticed you 
met David Beckham at a 
book signing not so long ago 
– how was that?
SANDRA: Well, I was in the queue and I made him wait cos I was busy taking selfies with his fans. It was just a quick thing – before 
I met him I went into Boots and got a sample of his perfume and sprayed it all over me, so when 
I got to him I hugged him and 
told him I had his perfume on.
What did you say to him?
SANDRA: I just said: 'Hi babes,' and that was it. We had a picture taken together.
Reckon you could tempt him away from Posh?
SANDRA: [Laughs] I don't think so. No, they're a nice family innit.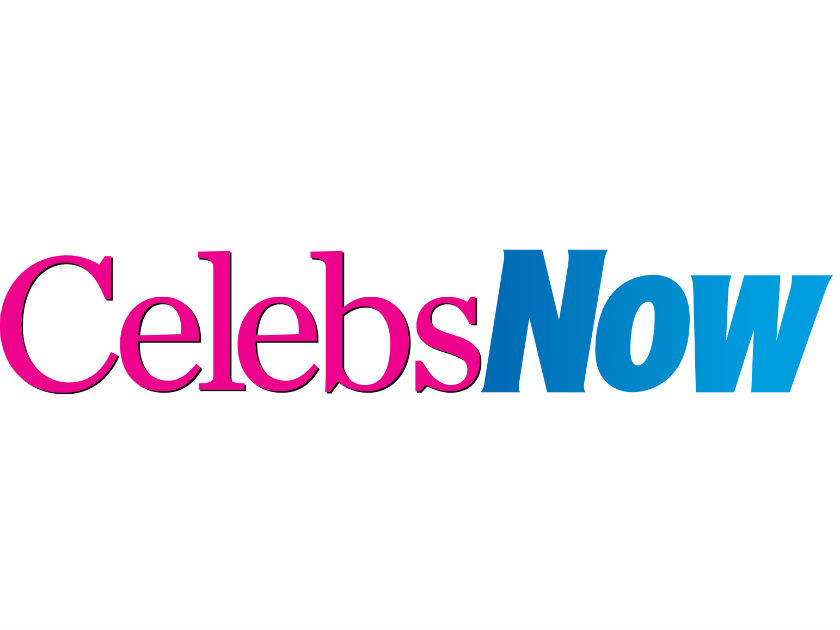 Is Becks your ideal bloke?
SANDRA: Yeah, he is actually. 
I like his look, his tattoos and his personality. He's a proper father and a good husband. He has lots 
of good qualities.
Would you love him to join you both on the sofa for the night?
SANDRA: Big time. I would have 
a heart attack. He'd love sitting between two beautiful girls for the night, wouldn't he? He's welcome any time.
SANDY: Sandra couldn't cope 
– she'd faint on the spot.
Talking of fainting – Sandra, you were in hospital recently sharing selfies. Is everything OK?
SANDRA: Oh, that was also 
a prank too – I didn't think it would go viral. I'm fine!
Phew! So how's Gogglebox going?
SANDY: We're loving it!
You must get recognised a lot?!
SANDRA: Oh, come on, yes – all the time. I love it because everyone's so friendly and very comfortable with me – I tell people that I'm not a celebrity. People like us because we're normal – we're getting on the bus or we're off down the shops to get our gas and electric. We connect with people, big time.
SANDY: Every day, every minute… We're always getting stopped – there's not a day I haven't been. 
It's worse when we're together. Double bubble, innit.
Doesn't it get annoying?
SANDRA: We're used to it now 
– everyone's so nice and people love that we're so normal.
SANDY: It's exciting – I love it. 
I never get bored of it. It's what the people bring to us, that happiness and joy. We love 
it and if you can bring 
joy to another person's world then that's amazing – we've never met anyone that has been disrespectful, 
not once.
What's the weirdest thing someone's said 
to you in public?
SANDRA: The other day, on Mother's Day, we were out and someone gave me a Pot Noodle 
as a present – chicken 
and mushroom, the green one, my favourite. 
I ate it, you know.
SANDY: Someone asked me if my bottom is real – and God damn, it is real! All-natural black beauty.
How did you meet?
SANDRA: We met through Sandy's mum, years and years ago, in Brixton. We've been friends ever since.
SANDY: Oh gosh – we've known each other since before we even had our kids – most of our lives… it feels like all of our lives. We met through my mum. I knew she was alright the moment I met
her – she was safe. We've always had each other's backs.
Would you like to be the next Ant and Dec?
SANDRA: Yeah – why not? Well, maybe the next Two Ronnies 
– Ant and Dec are too young!
SANDY: Yeah of course – but we won't be Ant and Dec, we'd be Sandy and Sandra innit.
Are you friends with the other Gogglebox families?
SANDRA: We've never met any of the other Gogglebox families, as we all live across the country 
– we'd love to meet them. Birthdays and Christmas we like to send each other messages. Despite never meeting, we're one big family. I love them all. I really love Mary and Giles – I like all of them 
but I find Mary and Giles really funny.
SANDY: We love watching them all on the show – it's 
all part of the excitement, seeing how other people 
react to the shows.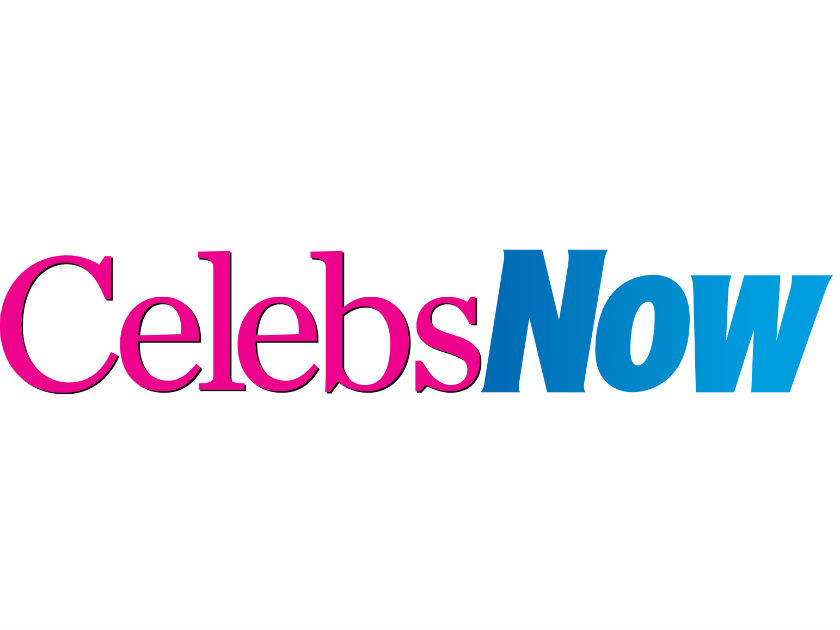 Sandra, you've got some of the best nails on TV. We've got to ask, how often do you get them done?
SANDRA: Well, I've cut them down now – they're not as long because sometimes 
they break and when I'm crocheting they get in the way. My daughter asked me to cut them – and now it's cheaper to get them done because they're shorter. Right now, 
I have 10 different colours, a different colour on each finger. 
I can't live without my nails. When I'm in the salon I get very, very confused with what design to go for – I've been doing my nails for 20 years so now I ask the people in the salon to choose my colours and design. I don't go in to the same nail 
shop each time – I like to give every one of them a try and see what they do.
And you're a total fashion icon with your bling – where do you get it from?
SANDRA: I think most of it's from Nigeria. You know, they never change colour. I like to call them my forever rings and tings.
You're both strong female role models to young women – who are your idols?
SANDRA: You know who I like? Michelle Obama. I had a dream that I had a selfie with her and her husband!
SANDY: Oprah Winfrey – she's my idol. I love where she's coming from. She's a brilliant 
role model for all women.
Are you both feminists?
SANDRA: Yes! I'll take off my bra and burn it – yeah, why not? I'm definitely one of them, for sure. SANDY: Absolutely, I'm a such 
a feminist. I used to work on 
a construction site – I've done it all. I was wearing steel toe caps and a hard hat. I don't see why 
a woman can't get paid what a man does. A woman can do all that as well, babes.
What would you do if you ruled the world for a day?
SANDRA: I'd help all the children in need all over the world – and the old people too. I'd get rid 
of all poverty – I'd make the world a better place. That's 
quite a lot to do in one day, 
isn't it? I'd be busy, innit!
SANDY: I'd spread money out 
to help people that are in need. Give schools to the countries 
that don't have them – take from the rich and give to the needy. 
We all need to think about helping others more. We need 
to come together more now
for the future, innit.
Now that you're celebs, do you get lots of freebies?
SANDRA: I like to get the free samples from the perfume shops!
SANDY: People like to give us 
free jewellery.
But what do you spend your time doing when you aren't watching TV?
SANDRA: I like crochet – I make blankets for my grandchildren. 
I learnt it years and years ago, when I was 17. And I love being with my grandchildren too. SANDY: I like to go out to events meeting people. I like to go to 
the opera, I like to go to the theatre and I like to eat good food at nice restaurants.
SANDRA: I've got Monopoly – I like playing that, but it's long…
SANDY: I sing. I don't 
do board games, babes. 
I always lose. It's 
a bit like gambling – 
I can't be arsed to sit still for that long!
Gogglebox is 
on Channel 4 
at 9pm on Fridays
Watch Gogglebox's Steph & Dom play
Amy Brookbanks