King of the chat show Graham Norton on wedding bells, his secret crush on Cheryl and, er, dog poo
He's got Hollywood A-listers on speed-dial and his bright red sofa has welcomed the biggest stars on the planet for the last eight years. So it's no wonder Graham Norton has just landed the biggest gig of the year: a special show with the most-talked about woman of the moment Adele, who's appearing on TV for the first time in two years to play her new songs.
'This opportunity to spend an hour with Adele, her music and her stories is a truly rare treat,' says Graham. 'If I wasn't hosting this special, I'd be sat at home watching it.' Adele has spoken out about her excitement too, saying: 'I can't wait! Graham and I get on great, so it's going to be a laugh.'
READ MORE CELEBRITY NEWS HERE!
Graham Norton on X Factor hopefuls: 'You wouldn't throw 50p at them if they were busking'
So as the go-to-man when the celebrities want a good old gossip, Now couldn't wait to grill Graham, 52 – who's currently single after splitting with music marketing consultant Andrew Smith earlier this year – about relationships, who really pushes his buttons and what he gets up to at home behind closed doors when he's not being Mr Showbiz…
Hi Graham! We all know you're the chat show king but don't you ever get starstruck?
There are a few people where that kind of movie star bubble doesn't go away. Tom Cruise is one of them. Most people, once they're in the room and they're sat down talking, they're just another person. Most of that aura goes away but with Tom it doesn't. I'd say with Madonna it doesn't really go away. Then there are really beautiful people like Cheryl Fernandez-Versini or Charlize Theron, where they're just otherworldly. They're like angels, a bit dazzling from every angle.
You never have a good old flirt though, do you? Why's that?
It's not so much conscious as that it would be creepy, I think. Creepy and, in most cases, I imagine deeply unwelcome! So no, I don't do that. I can look at them and think: 'He's a really attractive man,' but it would be ridiculous if I flirted with them.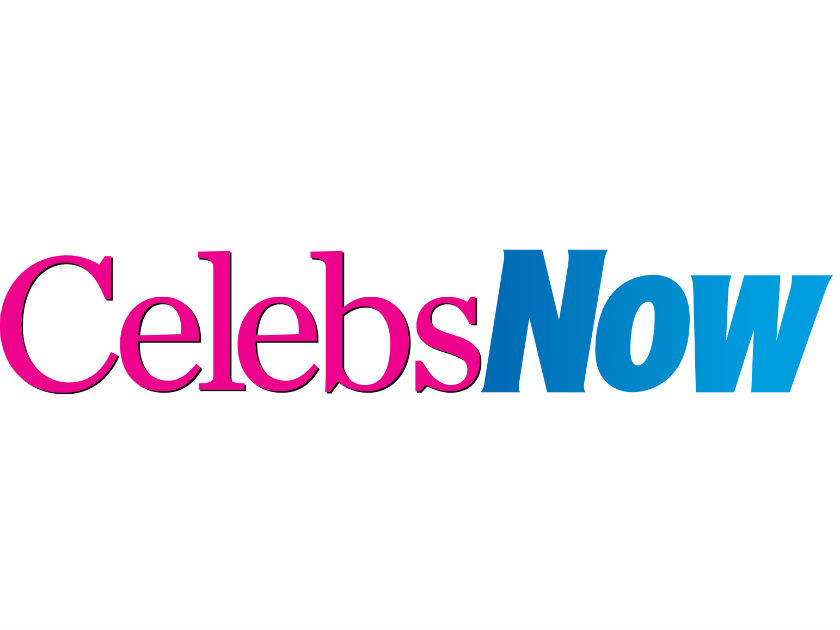 Rubbing shoulders with the biggest stars in the world, how do you keep yourself grounded?
If anyone has dogs it's very hard to maintain dignity when you spend a lot of time picking up shit! One night I was air-kissing Anne Hathaway at quarter to nine and by half-ten I was trying to get dog poo out of the floorboards with a knife. Julian Clary said to me that we get the dogs we deserve, but I think we get the dogs we need because my dogs have been good for me. It's hard to lose yourself if you're living with two animals.
When you have someone like Madonna on the show, are there certain things you're told not to ask her?
With Madonna, no. Same with Tom Cruise – no do's and don'ts. With some people
there's: 'They won't talk about this or that,' but it's normally really funny things where I'm like: 'What? Why would they not talk about that?' But the bigger the star, I think the more confident they are in their own skin. Also, they know that I don't want to piss them off. You could get Tom Cruise on and ask him lots of questions about Scientology but why would I do that? One, he won't answer them. Two, he'll stop speaking for the rest of the show. And three, he'll never come back. What's to be gained from it? You could ask those questions in a print interview because if Tom gets up and walks out you still have a piece. You can write about that incident and you can write about the fallout. Whereas I'm just sat on the sofa with a very quiet man now [laughs]!
Which celeb do you most love having on your sofa?
Meryl Streep.
What makes her so special?
If I could tell you that I'd be running an acting class in Clapham. She just is special and that's her gift. She's one of those few people who can give of herself. She can be Meryl and yet it doesn't get between you and her performance when you're watching a film. She still has that ability to lose you in a film and also she's just good fun and can really tell a story. She's great.
Have you ever had anyone as difficult as Meg Ryan was on Parkinson [deemed one
of the most awkward interviews ever when Meg gave one-word answers and later described Michael Parkinson as a 'nut']?
Touch wood, no. I've never had a Meg Ryan moment! The weird thing about that was it was like there was no audience. You'd think any performer has a 'wanting to be liked' gene in them. You'd think there'd be some little bit of you that wants to be a crowd pleaser, to literally please that crowd, but clearly no. Something else went on that night because she was wearing a coat. It was like someone just pushed her through a door, because it's odd to go on a chat show wearing a coat. It suggests you won't be staying! It wasn't an object lesson in how to handle a guest – it was an object lesson in how not to be a guest. I don't think that was down to Michael Parkinson – it was down to Meg, who clearly didn't want to be there and made it as awkward as she could. She was there to sell a film, not to meet Parky, but that wasn't going to sell any tickets, was it?
What qualities do you think make a good chat show host?
The only thing that's struck me about it is that it's a very odd job, in that your name is in the title normally, so that's kind of high-status. It's my show – it's The Graham Norton Show – and that's quite a thing: 'Look at me, I've got my own show!' But then the minute you start the show you have to play low status because you're less important than all the guests. It's navigating your way through that, I think. Some people might want to host a chat show but they might not enjoy it very much because they're not that interested in the guests. But I like meeting people. [Laughs] Maybe I won't want to meet them again, but for a one-off I like meeting them. I watch the other chat shows – I like them and also it's good homework for guests. So if there's someone you didn't know – like a comic or a less well-known actor – you go: 'I must file them away, they're really good and we must try and get them at some point.' Or you see someone who's really awful and go: 'We must never have them on' – mentioning no names!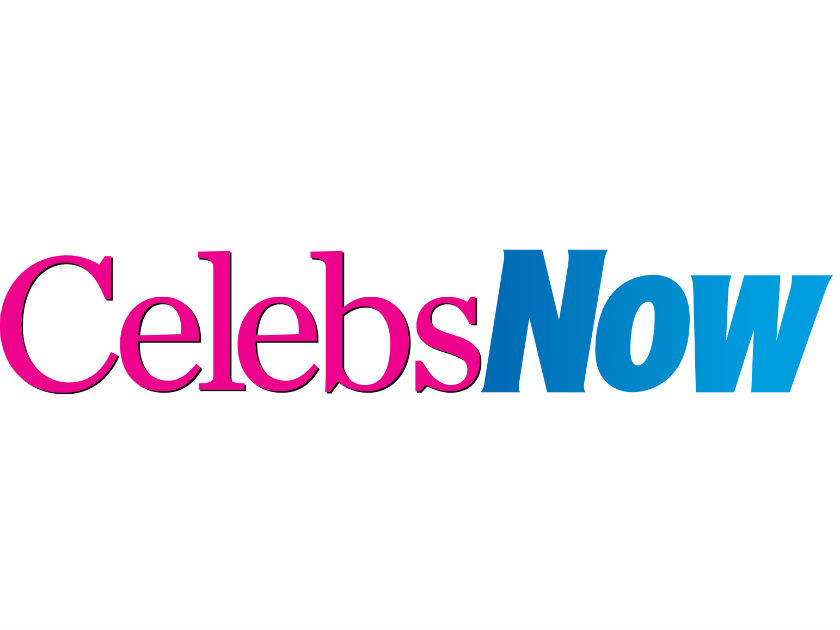 Spoilsport! Away from work, do you see yourself getting married and having children some day?
Never say never – but essentially never! You don't know, though, do you? Who knows who I'm going to meet tomorrow. But for now it would be never.
Obviously this is never going to happen, but have you ever thought about what you'd do if your career ended tomorrow?
I'd do a bit of cleaning. There's always something you can do.I really enjoy doing the telly so I don't want to retire today but at the same time it's just trying to get that timing right and get out while you're still ahead, while people aren't turning on the telly on Friday going: 'For f***'s sake, is that thing still on?' But it's really hard to gauge because you don't want to miss out on a few years where there's still an appetite for it. You don't want to quit too early. Also, I always thought I'd retire at 50
and now I'm 52 and thinking: 'Do I want to retire at 55?' But if I retire at 55 and I stay a bit healthy, I could still be around at 85 and that's 30 years of doing shag-all! That's a lot of nothing. The terrible thing is you want to retire before someone says: 'Taxi for Norton!' but I don't know how you do that. It's a tricky one, but I suppose the good thing is if you miss the moment someone will tell you eventually. Someone
will just say: 'That's it now.'
Would you ever do a reality show, like Strictly Come Dancing?
I was asked to do a Christmas special, I think. It's one of those things – everyone would like to do Strictly if you thought you were going to be good at it. That's why people watch it – when you see people and they're good, they do the waltz and off they go, you're going: 'Imagine being able to do that.' But I imagine I wouldn't be able to do that and you don't want to go on and look like you're recovering from an accident or something, like it's physical therapy. I think it's best to avoid it.
Are you TV obsessed? What else do you like watching?
I love TV. I watched a lot of Netflix over the summer because I don't have a proper
TV in Ireland. I watched an awful lot of RuPaul's Drag Race, which is so good. And we'll all watch the last episode of Downton and we might cry because we remember it fondly, like an ex before they got fat.
The Graham Norton show is on BBC1 at 10.35pm on Fridays. Adele At The BBC will air on BBC1 on 20 November