From explosions and car crashes, to eating disorder and, erm, Bonnie Tyler – Hollyoaks has had it all during its 20 years on TV
Can you believe 20 years have gone and passed since Hollyoaks first burst onto our screens as the scandalous, edgy and groundbreaking soap for teens all across th country?!
Related: WOAH! See how much the Hollyoaks cast has changed over the years…
With cast members James Redmond who plays Finn, Jennifer Metcalfe who plays Mercedes, Kieron Richardson who plays Ste and Nick Pickard who plays Tony, joining Lorraine Kelly on her chat show to celebrate #Hollyoaks20Years and it's Killer Week this week, veteran of the bunch Nick reminisced about his time on the show after 4240 episodes.
'I started when I was 20 – it was called Teen Soap back then!'
Not quite as catchy as Hollyoaks, just throwing that out there.
The show has dealt with tough teen issues such as pregnancy, eating disorders and domestic abuse, to having explosive plotlines including car crashes, fires and punch ups aplenty.
So to celebrate, here are some of our favourite, most shocking, saddest and most bizarre moments to happen over the past 20 years – brace yourselves….
1.) Will Mellor
Because who doesn't like a bit of Will Mellor in their lives? He was there at the very beginning of Hollyoaks before moving on to star in BBC 3 comedy Two Pints of Lager and a Packet of Crisps, and more recently with David Tennant in Broadchurch.
2.) All by myself
Anyone else would be devastated to be stood up at the alter on their wedding day. Oh, but not Hollyoaks original Tony, who seemed pretty ecstatic about the whole situation when Julie decides to leave him all on his tod. Good job really as he wasn't really feeling the wedding anymore.
3.) All grown up!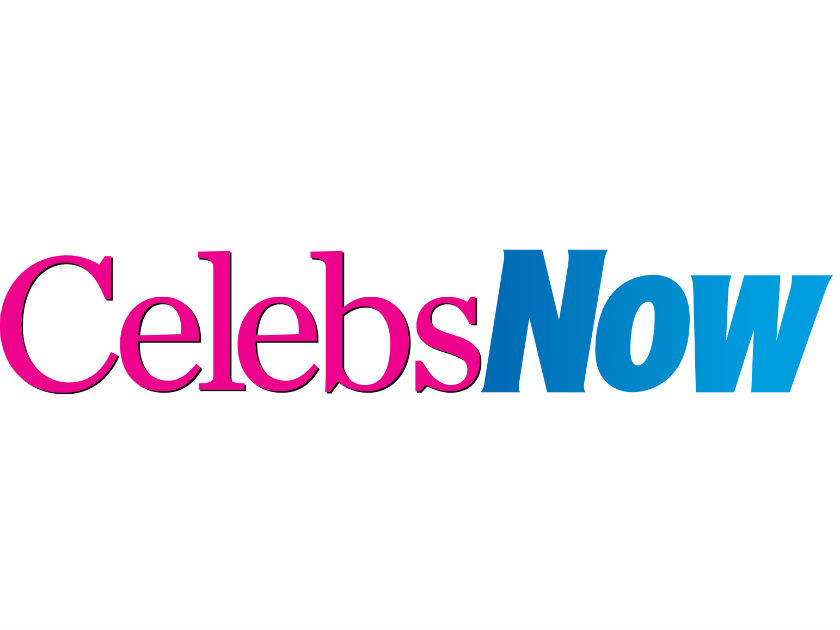 Ellis Hollins, first came into the world of Hollyoaks when he was played a teeny tiny Tom. Before you knew it he'd gone from the little cutie who was just to stay out of evil Clare's way, to getting his girlfriend pregnant. He grew up before our very eyes – not so innocent anymore.
4.) Steven Scissorhands
Every girl in the country gasped and clutched onto their hair when Ste aggressively cut off Amy's beautiful long, blonde locks. RIP Rapunzel hair.
5.) Forbidden love
We couldn't quite pick our jaws off of the floor when it was revealed that when Rhys had slept with Beth, that he'd actually slept with his half-sister…. We still look like the shocked face emoji when we think about it.
6.) Total eclipse of a heart!
Yes it's a dream scene. Yes it's completely bonkers. Yes it's brilliant. Carmel McQueen singing with Bonnie Tyler, with the two of them having pretty much matching blonde bouffants. It was absolutely brilliant!
7.) Happy Never After
After nearly being killed by his ex-wife Clare, we were all so happy that Max was finally going to get his happily ever after when he had his wedding with Steph. That is until he saved little brother Tom's life and was killed on his wedding day. We still tear up till this day about it.
8.) Busted!
One of the more bonkers storylines to ever grace our screens was when Sienna decided to fake a pregnancy. Yup. A fake belly bump and everything. But didn't fool detective Nancy who ripped Sienna's top and secret wide open for us all to see.
9.) How do you solve a problem like Carmel?
We never know what to expect from Carmel – that's why we love her so much – so when she announced that she wanted to become a nun, all we wanted to know was how she was gonna work that big bouncy hair with a habit.
10.) End of the line
Weddings and deathly crashes seem to go hand-in-hand in Hollyoaks (remind us never to RSVP to a wedding there!), but none have been quite as devastating and explosive as the trains crash during Porsche and Lockie's wedding day killing off Carmel McQueen and Sonny Valentine.
11.) Gay Pride!
We've seen him from the very beginning to now, hosting Hollyoaks' very first gay pride – and we couldn't be prouder!
Happy Birthday Hollyoaks! To catch up on ALL that's happened in the past 20 years before tonight's episode, watch here…