The Hollyoaks actor opens up to Now about gruesome storylines and 
how he likes to spend a perfect night in…
Jamie Lomas might just have the sexiest phone voice ever – and Now does a big swoon over his gravelly Mancunian accent when he calls us from the Hollyoaks office in Liverpool, in between filming scenes as Warren Fox.
Jamie's been playing the bad boy for 11 years now and the show wouldn't be the same without him. The 41-year-old's certainly passionate about his work as a soap actor – and wouldn't rule out returning to EastEnders one day – but he's notoriously tight-lipped when we ask him about his personal life. Last summer, it was reported that he was dating beauty queen Jamie Lee Williams after his 2014 divorce from Kym Marsh, but we're shut down by the show's PR when we ask if he's single. We'll have to keep on dreaming, then.
One thing that Jamie does confirm? Even though his on-screen partner Sienna [Anna Passey] might be pregnant in the soap, he's certainly not broody these days…
It's a dark time for Warren 
on Hollyoaks right now. 
What's going down that you can tell us about?
Warren's killed Bart and he needs to bury him. He wanted revenge on him after Bart gave his sister Katy the drugs that killed her. Sienna tried to calm Warren down by reminding him that he needs to think of the children, but she can't stop him. He sees red. And after 
he kills Bart, he's got a body to bury and dispose of, and Sienna helps him. It's very dark.
Do you like playing a bad boy?
It's always good to play a baddie. I think every actor would say the same. But I try 
to give him different sides, as many as I can. I think you'll see the turmoil that follows for Warren – after what he's done, he feels remorse. He acted on impulse and he didn't think about the consequences.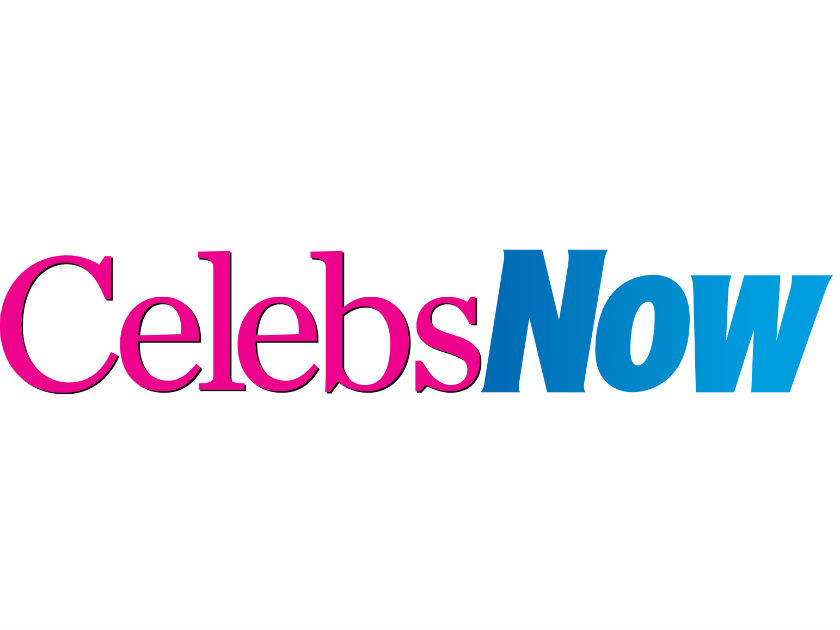 Do you think that Warren can ever change?
I don't think so! I'd like to say yes, but I just don't think it'll ever happen. He's definitely tried to be good… but trouble is never far from him.
Who are your best friends on the Hollyoaks set?
I've been on the show for years now, so I've got loads of really good mates on the show. Without it sounding like a total cliché, it's a family. We spend so much time together.
I've 
got a crew – I'd 
say it was me, Ashley Taylor-Dawson, Jimmy McKenna and Nick Pickard. 
The boys who've been around 
for a while!
Do you think Warren will ever get properly 
killed off?
They've tried to 
in the past. But I don't think so – I think he's such a big character, it would be a shame if they did. I'm not saying that it won't ever happen, but I think he's quite central to the show.
Warren often sees red and acts out. Are you anything like him or are you level-headed?
No, I'm nothing like him, really – that's just a character I play. 
I play him day in, day out, 
so some elements may sneak 
in but I don't go around murdering people! I like to wind people up, but that's about as far as it gets.
READ THE LATEST CELEB GOSSIP HERE
Your onscreen partner Sienna is pregnant in the show – does that make you broody at all?
No, I've already got my two 
kids [son Billy, 11, with former partner Haley Lever, and daughter Polly, six, with Kym].
Jennifer Metcalfe is 
pregnant at the moment 
–have you given her any parenting advice?
I don't need to – I'm sure she'll be fine, will Jennifer. She's got her head screwed on and she's a lovely girl, so I'm sure she will make a great mum.
Moving on, how do you 
feel when you have to do kissing and love scenes – 
does it ever get easier or is it always awkward?
There are 30 people on set watching you but they're all your friends, so no, it's never easy – it's always awkward!
Who's your favourite Hollyoaks actress to kiss?
Well, for the last year Warren has only kissed Sienna, so…
You're such a heartthrob on the show, with loads of fans who all want to know if you're single or dating…
No, I'm… [PR interrupts: 'He doesn't want to answer that question I'm afraid.']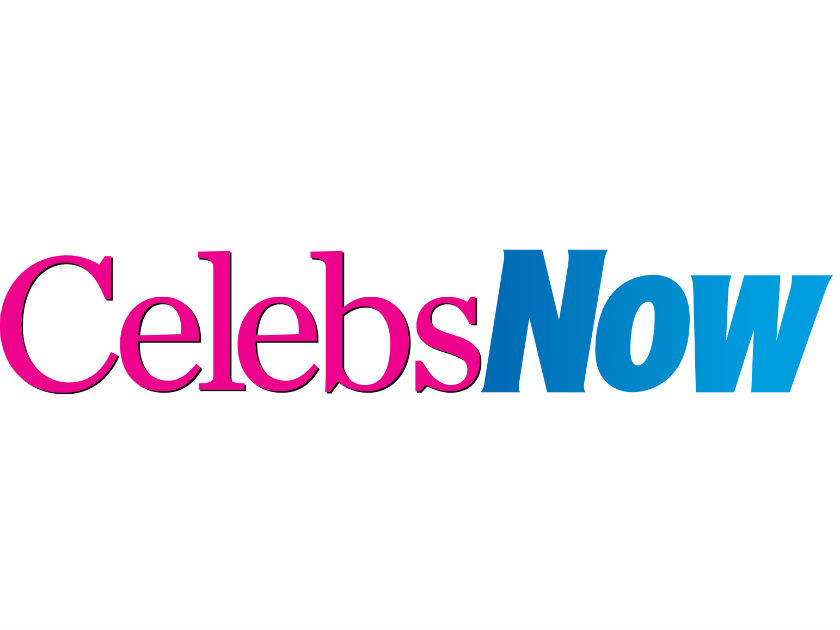 As you get older, do you prefer cosy nights in as opposed to going out on the town?
I like to spend time with my children, to be honest. I love to have a night out, but I'm being level-headed and doing a lot of training at the moment, too, so more staying in.
What's your idea of a 
perfect night?
Just a night with my kids 
– maybe watching a film, getting a pizza and just having fun family time with them.
Would you ever consider going back to EastEnders?
Never say never with anything in life – I've learnt that along the way. I had an amazing time in EastEnders with the people there. They ended up as friends and I had such a fantastic character to play. Playing someone with a drink problem, you have to do it justice for people suffering with the illness. I studied alcoholism at length. I was part of such a great storyline and I'm forever grateful to EastEnders for giving me that opportunity.
Lots of people from Hollyoaks have gone on to huge Hollywood roles – who do you think has done the best?
They're all doing well – Ricky Whittle in particular is doing brilliantly [Ricky stars in new show American Gods] and he's a great friend of mine. I have responsibilities over here so it's kind of difficult for me, but, yeah, it's something I'll be looking at in the future.
Does that mean you 
haven't given up your Hollywood dream?
I've already done a film out there and I never give up with anything in life – you've got to keep moving forward and do what's right at the right time.
Is it competitive between 
Hollyoaks and the other soaps, like Coronation Street 
and EastEnders?
No, not at all. I've got loads of really good friends on other soaps. We've all worked so hard in this industry and everybody does an amazing job, so we 
all understand how difficult it is to do this job and everyone's got respect for each other. So, no, there's no rivalry on my behalf. My sister Charley [Webb] is in Emmerdale, my best friend's in Emmerdale too and I know people in every soap.
What are your body secrets for getting in shape?
I've just had two ops, one on my knee and one on my shoulders, and because of that I haven't been to the gym for six months, but three weeks ago I started training again and I'm really getting back into it.
Read more about Hollyoaks here
Do you still allow yourself a tipple while training?
Of course I have a drink! I don't train that much but I do try to keep healthy.
Are you quite strict 
with your diet?
Yes. [Hollyoaks co-star] Kieron Richardson has helped me strip out bad food from my diet.
What exercises do you do?
Yesterday I did a 2k run, some weights and ab work and then 
I did 10 sprints on the bike. And 
then I finished off with another 2km run. That's a session in the gym for me. Healthy body, healthy mind.
Would you ever do any reality TV? You'd certainly get super fit if you did Strictly…
I'm a really, really bad dancer, so maybe not Strictly. I'd be worried that I'd go out really quickly! I'd consider other shows – never say never. It's not something I'd rule out.
Jamie's nominated for Best Actor at this year's British 
Soap Awards. To vote, visit britishsoapawards.tv