Will you find love? Get a promotion? Experience a big new change in life? Now's astrologer David Wells gives his weekly lowdown
We have a feeling this week is going to be a good one!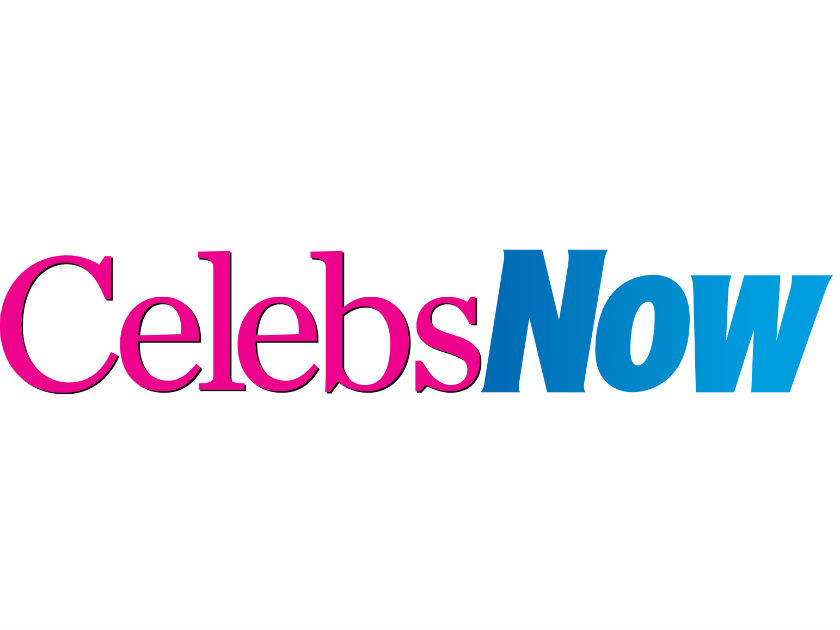 Find your 'scope below to see what Now's astrologer David Wells says has in store for you this week (Saturday 22-Friday 28 July
READ THE LATEST CELEBRITY NEWS
Capricorn 22 Dec-20 Jan
The lessons learnt from a recent relationship should be carried with you as you take on joint financial issues. Diplomacy will work where just taking charge will not. Show just how inclusive you can be, Capricorn.
Aquarius 21 Jan-19 Feb
Have you grasped just how serious someone is about you, Aquarius? It could be a new love, a true love or it might even be deep conversations about where you go from here – personal or professional.
Pisces 20 Feb-20 Mar
The rumours were true: work upheavals are afoot, or maybe the reshuffle is a bit more personal. Change is not for the sake of change, Pisces. It's to make your life easier, no matter what the initial dramas bring.
Aries 21 Mar-20 Apr
One person's playful could be another's sit down and shut up! Go easy this week. You may think you're being fun, cute and just a little bit flirty, but all they really want to see is the real you. Don't overdo it.
Taurus 21 Apr-21 May
What you can't say to someone's face is better off waiting until you can. You may not have the confidence, the proof or the space to do it now, but you will – with family especially. Getting it right is important, Taurus.
Gemini 22 May-20 Jun
Even if what someone is telling you is true, it's probably best to stay out of it – if you want to avoid a drama, that is. It's tempting to repeat the story or to embellish, but really, Gemini, it's not wise. Avoid.
Cancer 21 Jun-22 Jul
Mates, family or even work colleagues are tempting you into spending money – but why? To fit in, to stay in the gang, to be seen as a player? None are good enough reasons and you know it, Cancer.
Leo 23 Jul-22 Aug
Mars, newly in your sign, provides some extra va-va- voom and you're putting it to good use. It can be about your love life, work or home – the choice is yours, Leo. It's extra energy to build better things.
Virgo 23 Aug-22 Sep
There are things you're not proud of – we could all say that. Some of these things you can sort out and some you really must let go – for your sake more than anything else. Eyes forward, Virgo; what's done is done.
Libra 23 Sep-22 Oct
Mates may have no intention of changing you, but that's exactly what they do when they introduce you to a new hobby, group or maybe a new playmate. Say yes and try something fresh for a whole new you.
Scorpio 23 Oct-22 Nov
Your own ruler Mars has sounded the klaxon for the approaching invasion of career dragons ready to offer their help, creatively and energetically. It's time to step up, Scorps, and soar higher than ever.
Sagittarius 23 Nov-21 Dec
When all you want to do is open the gate and run, it's annoying when you're instructed to stay put. Whether you're looking for a new love, career or place to live, be told nothing by anyone else – go explore!
If it's your birthday this week like Selena Gomez…

Your thoughts turn away from family dynamics or a house move and towards some quality time with mates – is a new romance included in that too? You see, the old you – the fun you, the one who isn't so concerned with tiny details – is returning. Moving into 2018, relationship dynamics change. Things get very serious; true love shows and fake love goes.
Fancy a live psychic reading?
Call David and pay on your phone bill: call 0906 174 1667 UK £1.50/min** or 1580 923 425 IRL €2.40/min**
**Calls cost £1.50 per minute (ROI €2.40)plus your telephone company's network access charge. Max Call length 19.6mins. Lines open 8am-1am every day; calls made outside of these hours will be charged. Booking line available Mon-Fri, 9am -5.30pm. All calls recorded. Callers must be over 18. You must have the bill payers permission.