The glamour model dresses as a schoolgirl and makes some cheeky remarks at her latest event
Katie Price is no stranger to controversy and she gave photographers quite a shock at an exciting new launch today.
The 37-year-old star, who's become known for those wacky outfits she wears to her promo events, caused a stir by dressing up as a naughty schoolgirl to announce details of her brand new app in London this morning.
And as if that wasn't enough, she went and dropped a very cheeky bombshell by revealing she wasn't wearing any underwear. Yikes.
Is Katie Price pregnant with sixth child?
Katie posed for photos in a VERY short skirt, a low-cut blouse and fishnet stockings before telling the paps: 'By the way guys, I forgot my knickers and none of you got that shot…'
Oh Pricey, what are you like?!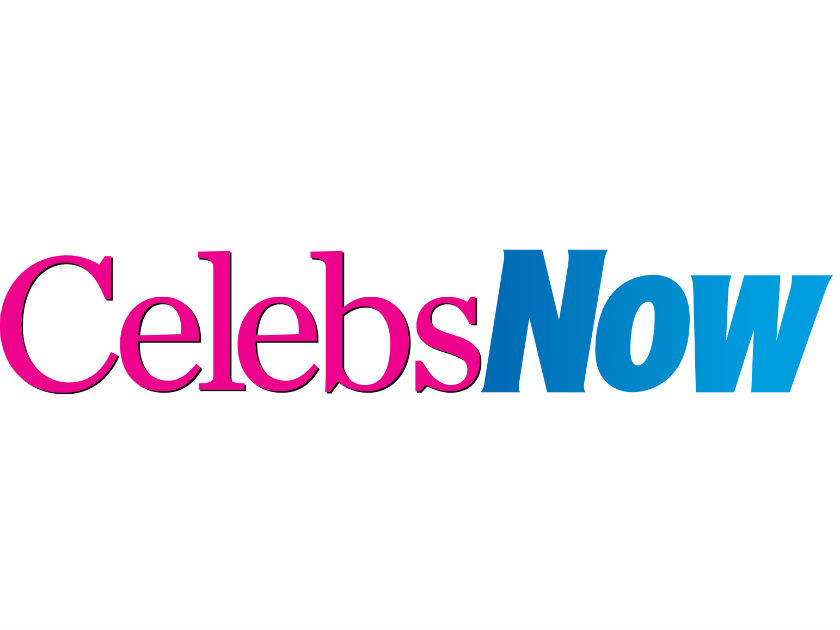 To complete the look the mum-of-five wore her long blonde locks in pigtails and added a pair of glasses for a spot of geek chic.
Katie held a phone in her hand to remind everyone about her very own free-to-download app called Katie Official, which will apparently enable fans to 'see all of Katie's social media feeds in one place, engage in live Q&As, and also have the opportunity to post their own videos, images and polls'.
Before the event she was seen trying to keep her surprise outfit under wraps by holding a coat in front of herself when making her way to the venue.
Katie also tried to build suspense about the launch of her app earlier this week by teasing fans about something new that was coming up.
'2 more days until my new exciting news,' the TV star Tweeted on Monday.
News of her app is no big surprise though as Katie spoke of her plans to launch it earlier this year.
It sounds like the model's fans are pretty excited about it nevertheless, with many leaving comments about the new gadget on Instagram this morning.
'Congratulations sexy lady. Xoxo,' one wrote, whilst another is already impressed and added: 'Absolutely love the app x'
Katie is just as thrilled with the new venture and admits she's launched the app – which is available for iPhone and Android phones – to give her followers even more of an insight into her life.
'We're now living in a mobile world and I wanted to make sure I'm providing what my fans want,' she says.
'Conversations on mobile are so much more instant and intimate, which is nice to be so close to my fans. I also have so many projects going on it's really useful to have everything in one place.
'However, I'm also conscious that not everyone is interested in all areas of my life and there are dedicated channels within the app, so if you just want to see and engage with family life, see where I get my inspiration, discover my favourite looks or see my latest work projects you can do this as well.'
And when asked if she's technologically minded, Katie admits: 'You know me, I've tried my hand at everything and I believe that I can do anything.
'I think it's important to always be learning and on top of the latest trends – especially being a mum as this is the world that my kids will be growing up in and engaging with.
'What I love about this platform is that its super easy to use, it aggregates all my content into one place, you can set notifications if you want to be the first to see new content but ultimately the app is driven by the community and fans, rather than one individual.'
Sounds great, Kate!
WATCH! Katie Price at the launch of the Katie Price app
Anna Francis