Bradley Wiggins is the latest name to pull out of The Jump, Series 4
The Jump has proved hugely controversial viewing over the years, with several of its star contestants forced to quit due to injury.
And 2017's series is very much keeping in this vein; Vogue Williams was forced to withdraw her place in the show before it even began airing due to a knee injury.
Now, we've had our second casualty of season 4 – Sir Bradley Wiggins has left the show after suffering a break in his leg.
Read: All the Latest TV news
More: Fans blast 'dangerous' The Jump after MORE injuries
Bradley, who retired from cycling last year, has said that he's 'gutted' to be out of the show, but was unable to continue after getting a 'small leg fracture' while taking part in snowcross training.
Of course, this isn't the first series where many of the famous names involved have seriously hurt themselves – last year, four members of the line-up had to leave, with many telly watchers calling for the show to be axed due to the increasing number of accidents!
In previous years The Jump has claimed many victims who've ended up suffering after their skiing jaunts went horribly wrong. Over 11 stars have been forced to pull out across the three series – OUCH.
Check out the increasing list of celebrities who've exited the show due to injury – does it prove that it's the most dangerous programme on the box?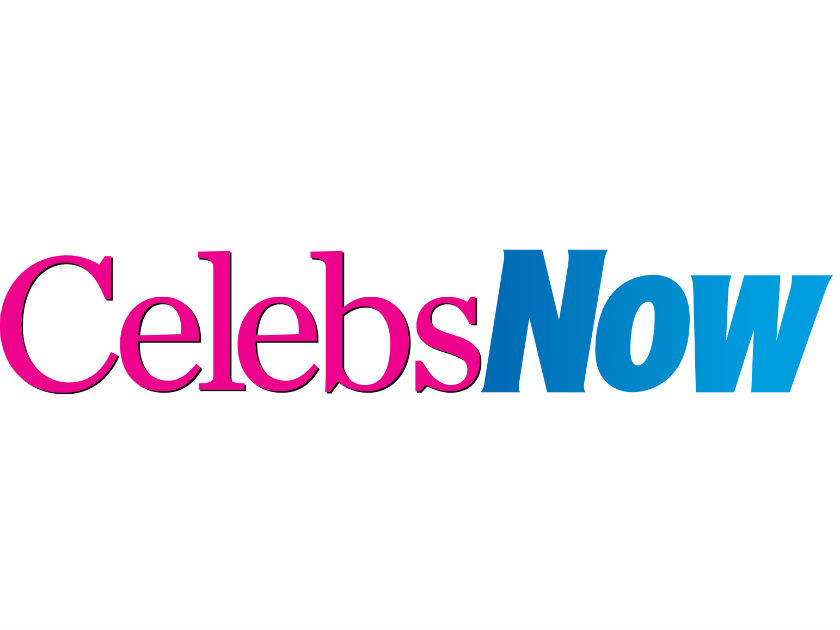 Sam Jones
Flash Gordon star Sam pulled out of the first series of The Jump in 2014 before it had even began due to a shoulder injury.
Henry Conway
Remember socialite Henry? No us neither, maybe because he had to leave after breaking his hand.
Melinda Messenger
Poor Melinda had a nasty exit from the competition. The former glamour model suffered concussion during bobsleigh training and was advised to leave by medical staff.
Marcus Brigstocke
Despite reaching the final, comedian Marcus ended up pulling out of The Jump when he snapped cruciate ligaments during training. He's since claimed that the painful knee injury left him unable to work for a YEAR.
He tells The Mirror: 'With hindsight there was one question I should have asked about insurance cover that I didn't, which was not about dealing with the injury but loss of earnings – being someone self-employed and taking a lot of time off recovering.'
Sir Steve Redgrave
Even Olympians aren't immune to the dangers of the ski slopes. Like Marcus, former rower Steve had to quit the final following multiple injuries sustained, including a broken bone in his hand.
Sally Bercow
The 2015 series of The Jump got off to a painful start. Sally – wife of Speaker of the House of Commons John Bercow – left the show due to bruised ribs, and then went on to break her leg on a personal ski trip.
Ola Jordan
As a dancer it was a great worry to Ola when she injured herself during training for the show. The Strictly star suffered ligament damage and feared she wouldn't even be able to walk on her leg again, let alone hit the ballroom. It put her out of action for nine months.
Tina Hobley
Ex-Holby City actress Tina became the first casualty of The Jump in 2016 when she dislocated her elbow, having already hurt her shoulder.
Rebecca Adlington
Poor Rebecca was hospitalised following a dislocated shoulder. 'What people didn't see in the edited footage is that I was lying there with a dislocated shoulder for 40 minutes,' she said later on. 'It was worse than childbirth and it's still horrible now because people keep knocking my arm.'
Beth Tweddle
Former gymnast Beth suffered perhaps one of the most serious accidents The Jump has ever seen. She had surgery on her neck to fuse fractured vertebrae together following a horrific fall and called the incident 'scary'.
Mark-Francis Vandelli
The latest star to exit the show is Made In Chelsea's Mark-Francis, who fell during the Snow Cross challenge on Sunday's show. After being taken to hospital it was revealed that he'd sustained an ankle fracture.
Let's hope this list doesn't increase any more!
Anna Francis