The former Strictly Come Dancing stars reveal their raunchy secrets...
Professional dancers James Jordan and Ola Jordan are the first celebrity ambassador couple for Ann Summers – and watching them together it's easy to see why they're the perfect fit. Despite being in each other's pockets 
all day, the couple keep it 
tight – touching hands and shooting each other flirty glances during our chat. So, after 17 years together and 13 years of marriage, just how do James and Ola keep the heat turned up in the bedroom?
Congratulations on becoming the face of Ann Summers! The photos are stunning – what made you do it?
James: It's lovely, isn't it [gestures to the campaign shots]? I think it's classy.
Ola: It was a no-brainer for us. We're open, we've been together for such a long time – why not?
James: At the time when both of us, or Ola, was on Strictly, it was something we weren't able to do because of BBC policies. This is an exciting project – it's been an absolute pleasure and it's opened our eyes to some things as well…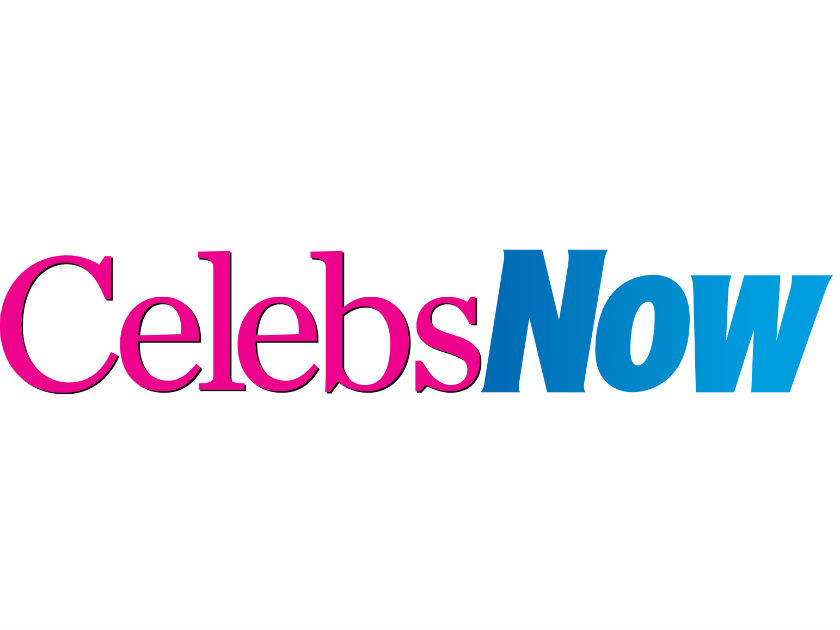 How do you two keep things hot 
in the bedroom after all this time together?
Ola: I suppose we just like 
being together. We have natural chemistry. The thing is we're friends, not just a married couple. We like spending time together.
James: We have a laugh. The way I look at it is after 17 years I still wanna grab her bum and give her a kiss. I think that's nice.
Do you buy Ola underwear? 
Ola: Yeah, and he's really 
good actually – he gets the 
sizes right and everything! 
I'm wearing the Ann Summers Audrina collection today.
James: It's feminine, it's sexy. Sometimes it's just nice to 
have a night in.
Athletes are known for their high sex drives – do you two have to have sex everyday? 
[Ola looks stunned, then starts nervously laughing]
James: All I'll say is we have 
a very healthy sex life.
Ola: We have a healthy relationship – you have to have that!
So you both still fancy each other?
Ola: Oh, definitely [gives James a 
sexy smirk].
James: Just as much.
Where's the naughtiest place you've had sex?
Ola: Er… the Strictly dressing room! Did 
I just say that?
James: Next door 
to Brucie!
Ola: Nooo! The BBC won't be happy but there you go.
When it comes to Ann 
Summers, some women 
might be intimidated by 
sex toys and handcuffs…
Ola: You don't have to go full out. There's something for everyone
– sexy underwear, blindfolds, handcuffs… And what we 
want is for couples to go to 
the store together.
THE FINAL STRICTLY LINE UP REVEALED! 
Do you think men would be keen to go Ann Summers shopping to get things for the bedroom department with their wives?
James: Of course they would! I'm speaking on behalf of all men; whether they admit it 
to their wives 
is another thing. It doesn't mean something's wrong with your sex life, but you're just trying to enhance it, so if there's something out there to do that, why wouldn't you?
Can Brits be too prudish when it comes to talking about sex?
Ola: With each other we're very open. He's my husband. There can be a bit of taboo sometimes but I wouldn't say prudish.
James: People have this stigma that it's dirty and seedy, but there are loads of women who have vibrators and are open about it,  so why can't you enjoy that with someone else? There's nothing wrong with talking about it and I think the whole concept of what we're doing is getting couples talking more about their sex life.
What would you say is your top sex tip for couples?
James: Talk about it. Communicate what you like 
– or don't like, because there's nothing worse than someone 
you love doing what they 
don't want to do. Try different things because who knows, 
you might like it.
What gets you both 
in the mood?
Ola: When James recently went away and came back, 
I was so excited to see him.
James: It's true that absence makes the heart grow fonder. We see each other more than the average couple so it's nice when we have time apart, as we miss each other.
What's your favourite part of each other's bodies?
Ola: I can't tell you because it's too naughty [shrieks and covers her face with her hands]! OK, his second one is his bum.
James: Her boobs. I love her bum, but her boobs – just lovely.
GEORGIA MAY FOOTE ADDRESSES THOSE STRICTLY RUMOURS! 
James, do you get jealous of Ola's sex symbol status and 
men ogling her?
James: If we go out and men look at her I find it a compliment because she's on my arm, but jealousy is human nature.
But has it ever gone too far? Ola has a woman ever come on to James in front of you?
James: I wish!
Ola: Not really. Jealousy's a natural emotion, but not where it's become difficult. James: Ola's danced with people on Strictly and I've got jealous. The first year, she did Strictly with Spoony and I told him about it. It was the first year we did the show, I'd always been with Ola and suddenly she's off spending eight hours with another guy. 
It was a weird feeling. But we laugh about it now and play 
golf together.
Ola, did you ever get jealous of James's partners?
Ola: I was never worried, but 
you do have that feeling when they spend so much time with another person.
Did any of your celeb partners ever come on to you, James?
James: No! I wish they did. I loved Vanessa Feltz – she was adorable – and Alex Jones was lovely.
Why is it that so many people who take part 
in the show see their relationships break up?
James: It happens in all walks of life – wherever you work, there are people knocking about with each other.
Ola: The thing with Strictly is 
it's so out there, you're not 
going to miss it.
James: I bet men have thrown themselves at you before at 
the Christmas party? [Now blushes] Exactly. People say 
it's the Strictly curse but it happens everywhere.
Are you both broody?
Ola: We've been broody for 
years, but with the jobs we do 
it's hard. We still do shows, so it's difficult, but in the near future we'd love to.
Will you start trying this year?
Ola: I don't know.
James: We're still practising! We have to go through the whole Ann Summers collection first.
Will you miss Len Goodman when he leaves after this series?
James: Of course, but he feels it's the right time to leave and you have to respect that. Len was a massive part of the show and 
will be missed but I do believe Anton du Beke would be a brilliant replacement.
James, don't you want to take over from Len?
James: Not really . I don't have strings. As much as I'd like to do something along those lines Anton deserves it more. He's done his apprenticeship and the time is right. I know Len wants it.
What about Cheryl becoming 
a judge on the show?
[Ola makes a snoring sound at 
the suggestion]
James: Why would you do that? That's the sort of thing they'd do because it's a name. You have Anton who's fully qualified and has had 40 years in the business. Is Cheryl a professional ballroom Latin dancer? No, but Anton is.
But with Len leaving, will Strictly lose its sparkle?
James: It's a juggernaut. How long it will go on for I don't know. Nothing lasts for ever.
Ola: Whoever they get, it will be an amazing show. Bruce Forsyth left and it's still amazing.
Ola & James are the faces of Couples at Ann Summers, the brand's first celebrity couple.
Visit annsummers.com