As friends worry Louise has become lost in showbiz, Jamie puts his feelings to one side...
Despite the ever-present rumours about her marriage to Jamie Redknapp, Louise seems to be having the time of her life right now. Her successful appearance 
on Strictly Come Dancing last year appears to have sparked 
a resurgence in her desire 
for the perks that come with being one of the most famous women in the country.
From press launches to 
celeb pals' birthday bashes, 
it's fair to say Louise, 42, has been making up for lost time recently, much to the dismay 
of husband Jamie, we're told.
A source tells Now: 'The 
word divorce hasn't even 
been uttered between Jamie and Louise, and neither 
would look twice at another person, but they've clashed 
over her newly discovered 
love of partying.
MORE: The REAL reasons behind Jamie Redknapp and Louise's marriage struggles
READ: The latest celebrity news and gossip
'For Louise, it's almost 
like going back in time to 
the height of her pop career 
and it's hard to resist the 
buzz. It's not as if 
Jamie resents her 
having fun, but he 
can't understand where the Louise who was content 
with a private 
life has gone.'
Louise has admitted getting a thrill out of being 
in the spotlight again and says her time on Strictly reminded her of the times Jamie would 
go to her concerts.
She said previously: 
'It's really 
nice 
to see someone you love extremely proud 
of you and it takes me back 
to most probably how we were 20 years ago when 
we first met and I was 
on the stage.'
Although she's preparing to make 
her theatre debut in Cabaret later this year, it's 
not just the performing bug Louise has caught all over again: she's been enjoying nights out with friend Daisy Lowe, who, we're told, Jamie isn't keen on.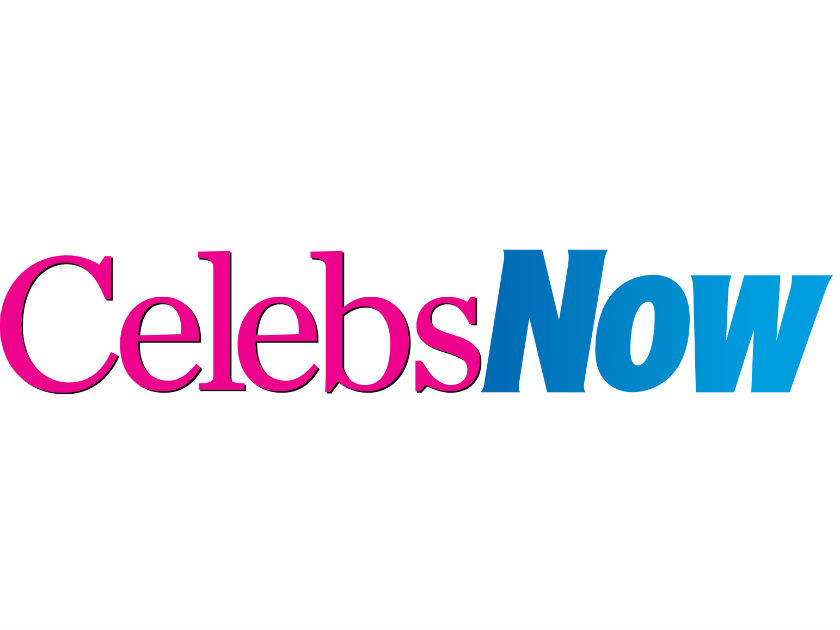 Earlier this month, Louise and Daisy, 28, were spotted leaving London nightclub DSTRKT, where it's rumoured the night ended with large amounts being spent on alcohol for the duo and their friends 
– though the club reportedly covered much of the cost.
A club source tells Now 
Louise was overheard 
praising 44-year-old Jamie, saying how much she loves 
him and their boys Charley, 
13, and eight-year-old Beau, while flatly denying that
she and her husband 
have separated.
'Jamie isn't silly – he 
knows Louise is her 
own woman,' our insider 
says. 'But he can't help 
but feel she's being caught 
up in Daisy's world – a place 
he thought they both left 
a long time ago.
'Louise insists she's just letting her hair down and Jamie's not putting any pressure on her, but he 
has no desire to be one half 
of a celebrity couple.'
In the past, Louise's social media was regularly updated with photos from date nights but, these days, you're more likely to find snaps with her 
out with friends – despite 
the importance she once 
placed on spending quality 
time with Jamie.
She told Now: 'There are certain weeks we're both crazy busy, but we spend a lot of time together. We always make sure that we have a holiday without the kids once a year. And we go out for dinner a lot.'
MORE: Why Louise and Jamie Redknapp are FAR from calling time on their marriage
And we're told Jamie wants to take Louise and the kids away to their 'happy place' Barbados as soon as possible, to remind her of everything she has. Louise has spoken in the past about how the Caribbean island is one of their favourite places.
She said: '[Hotel] Sandy 
Lane in Barbados works best 
for us as a family. There are people to help with the kids. Jamie can play golf all day 
on beautiful courses. And 
I like it because everyone's happy, so I get some peace.'
They were last there in January 2016, looking the perfect example of a happy family. Jamie previously claimed Barbados is his 
'most memorable' holiday, explaining: 'It is a perfect 
place for some quality family time. We often go with friends for about 10 days just after Christmas for some winter sun.'
Our source adds: 'Jamie is adamant he'll be there when Louise realises the grass isn't greener. He's telling friends: "I'll wait for my wife to come home – Louise needs this time."'