The Pricey talks to Now about social media backlash, raising her kids and why she'll never make music in her marriage...
When Now receives a phone call Monday morning with details of Katie Price's single launch three days later, we're excited but apprehensive. It's an interview we've been waiting for, but the publicist promises just five minutes with her and 
Katie, 39, is famous for being unpredictable.
Will she play ball? Will we be able to stretch the five minutes out any longer? What topics will be off limits? It's impossible to call. This, after all, is the Pricey and 
in case you've forgotten, you can never underestimate her.
The event is taking place at London nightclub DSTRKT and when Now arrives Katie 
is nowhere to be seen. Her publicist has gathered journalists in the club's restaurant Yoshiaki. 
Katie's performing later and we're 
told she held up soundcheck by almost two hours.
MORE: Katie Price gives fans an eyeful as she strips nearly naked in Loose Women dressing room
When she does arrive – 45 minutes late – Katie means business and first up we're hurried into a room along with her six-strong entourage.
'You've got five minutes, so they'd better be good questions,' she cackles as she settles down. There's no time to waste.
Luckily, Katie seems on good form, even when we hit her with a question about social media users attacking her parenting skills. A recent photo of her youngest daughter Bunny, two, drinking juice from a baby's bottle sparked debate among fans, but Katie hasn't let it 
get to her.
'Listen,' she says, 'there are a lot of parents with four-year-olds who still have dummies – I don't complain. My kids are dirty, they're feral, they're very happy and they enjoy life. I do not give a shit what anybody says about 
my mothering skills. If anyone wants to complain about how 
I raise my kids, then they need to get a life.'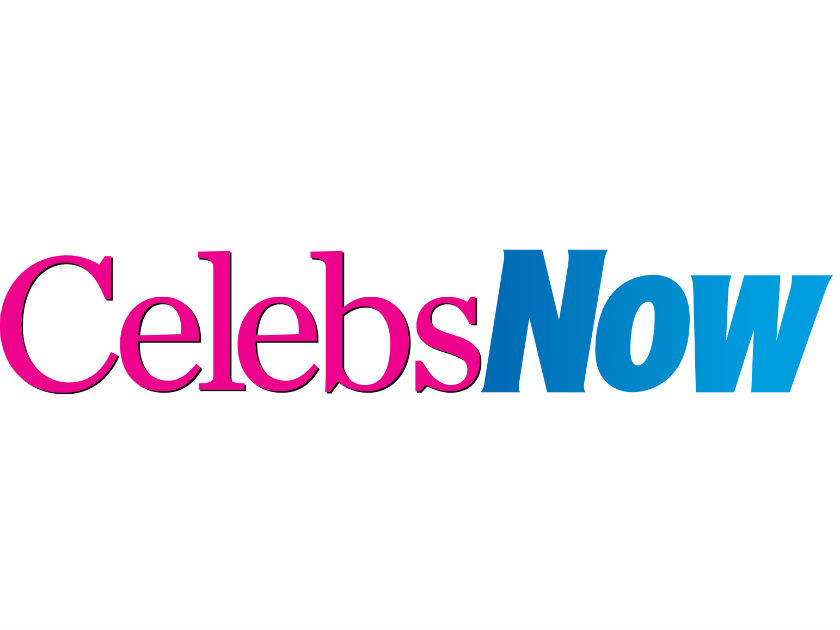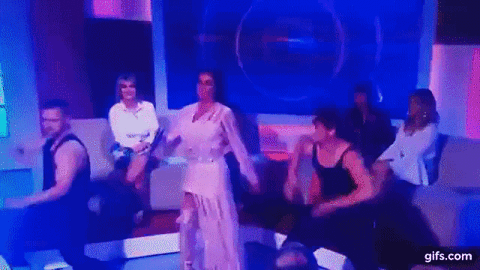 Katie's friend, who's also 
in the room with us, quickly intervenes, saying: 'Stop 
calling them feral, Katie 
– stop using that word.'
Moving on (we're now three minutes and 40 seconds into our five-minute allocation), Katie's eager to talk about her new track I Got U. The fact that she's 
in a nightclub on a Thursday evening and not drinking suggests she's taking this very seriously, and we want to know if the former glamour model would consider making music with husband Kieran Hayler.
After all, she recorded a whole album of duets with ex-husband Peter Andre – something that was met with some criticism.
'Kieran can sing,' she insists. 'I'm being serious. He used to be in an indie band and he was the lead singer – he's really good.'
It might just be a case of bad memories from the first time around, but she's in no rush to record with 30-year-old Kieran.
'I did it with Pete but I'll never make an album with Kieran. I'm quite happy doing it by myself this time. I'm not nervous, either, because I can sing. The songs I sang with Pete – they were all covers. They weren't made for my voice. I'm singing I Got U live, I'm confident this time and I will never mime it,' she insists.
Needless to say, Katie has 
some convincing to do. Just 
two weeks ago, she did her 
first live performance on the 
set of daytime chat show Loose Women and was hammered 
for it, with online users saying: 'Katie Price give it up love. You can't sing, stop trying to prove that you can.' Another blasted: 'I thought there were cats fighting outside, then I realised it was Katie Price singing on 
TV – make it stop!' Something Katie later bats away in true Pricey style.
MORE: Kieran Hayler addresses Katie Price betrayal – 'She completely disregarded my feelings' 
There are a few stars she would team up with, though. 'Alexander O'Neal,' she says without hesitation. 'We performed at my wedding [KP and Kieran's vow renewal in 2015] together and sang [his 80s hit] Saturday Love. But current artists? Chris Brown and Justin Bieber – yeah, get in there!'
Katie seems 
to be getting 
into the spirit of things as we soldier on, and when a waiter brings in a tray 
of drinks 
she shouts: 
'I'll have a 
Porn Star [Martini]. I'm driving but I'm allowed one. This is my first drink of the day!'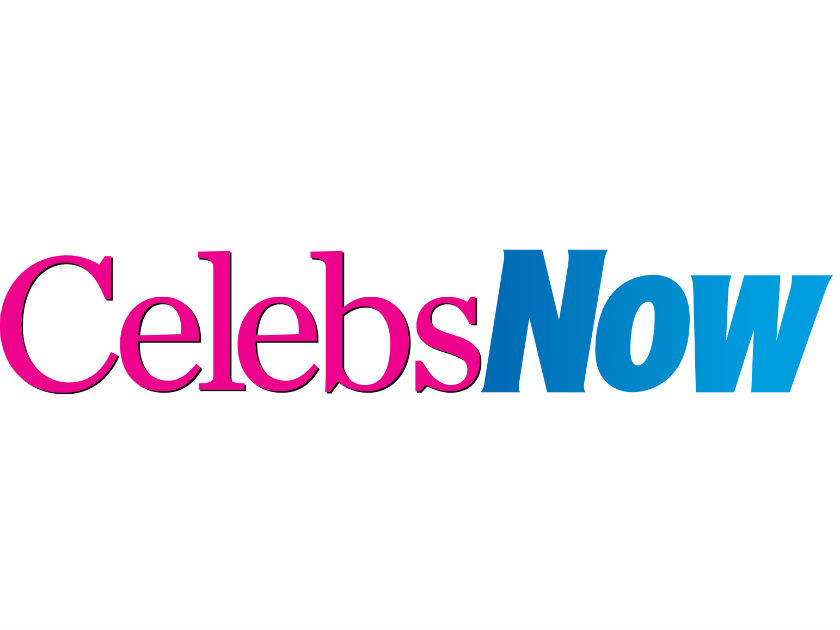 It seems Katie is an avid Now reader, as she starts to reel off details of the stories we've written about her recently. There are no denials here, though, just a cheeky glint in her eye as she says: 'I'm looking for a surrogate this week, aren't I?' To which we respond: 'Well, are you not?' Another knowing 
look from 
Katie, who simply says: 
'No comment.' Enough said.
When Now brings up the negative reaction to her solo career, Katie laughs. 'It's funny you say that. When I looked online, I'd say 98 per cent of 
the comments were positive. For my first live performance, 
I think I did well,' she argues.
It seems the only thing Katie's more passionate about than singing is her kids, so 
we ask her how she manages 
to juggle her wild persona 
with being a mum. 'It's just the way it is,' she says. 'Our house is mad, and you'll see for yourself when you 
watch my TV show.'
We tell Katie we've already previewed the first two episodes of 
My Crazy Life. 'How? I haven't even seen 
it yet!' she squeals, before we discuss her kids' reactions to her singing – particularly those of eldest daughter Princess, nine, who claimed Katie's vocals 'broke' her eardrums.
'My kids are used to TV and showing me up all the time,' she explains. 'They're very good at having banter during filming. But if you keep watching, you'll see how they really feel about it.'
At this point we've been with Katie for almost 10 minutes 
– double the time journalists were promised – but she doesn't seem in any rush to end our chat. Nevertheless, all good things must come to an end and just moments later her publicist tells Now to wrap it up.
Our final question: what 
will Katie do if I Got U doesn't perform as well as she hopes?
Of course, failure is not 
an option for Katie, and she confidently responds: 'I'm 
a frustrated pop star and I won't let anything stand in my way.'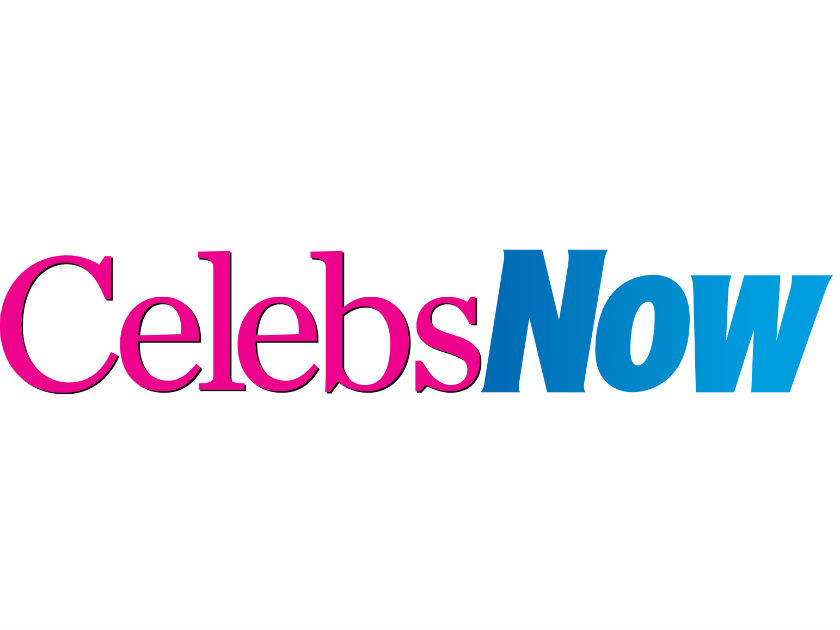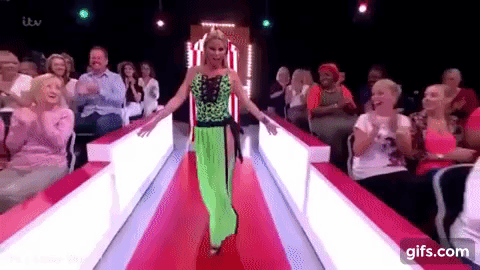 There's an hour to go until Katie's performance in the main club and when we leave the room we hear whispers she's been given a parking ticket after leaving her bright pink Range Rover outside the doors. Sure enough, when Now goes to investigate, there's a penalty charge notice pinned to her windscreen. Something tells
us she won't mind too much, especially as the paparazzi are furiously snapping away at her car – more column inches for KP.
Back inside, Katie is booting some press out of the room after just three minutes' chat time and is refusing to venture far from the subject of music. A host of unimpressed reporters line the bar, while Now feels quite lucky to have been first – Katie is notorious for growing bored fast when it comes to interviews and once she's done, she's done.
Soon it's time to go through 
to the club for Katie's grand performance, where showbiz pals including Michelle Heaton, Sam Callahan, Big Brother's Lotan Carter and Nadia Essex are already waiting for her to make her entrance.
MORE: Katie Price gives fans an eyeful as she strips nearly NAKED in Loose Women dressing room
Fittingly, the club has 
a lit runway for Katie 
to strut down as she sings, and former X Factor contestant Craig Colton – who wrote I Got U for Katie – appears to introduce her as cheers erupt from 
the eager crowd. It's a great night 
for Katie's ego, that's 
for sure.
Her crown, which she took off during the interviews, is firmly back in place, and Katie looks totally at home with a microphone in her hand.
Unlike the Loose Women performance – in which Katie suffered technical issues – this one goes without a hitch and she seems to sing completely live. There's less awkward dancing this time, too.
After belting out her final note, she ends the show by shouting: 'Thank you!' to the room, before running off stage.
Love her or hate her, you have to admire the Pricey's ability to stick two fingers up at the haters, no matter 
how much criticism she receives.
As always, spending the evening in KP's company was rather special – she really is 
the gift that keeps on giving.

I Got U by Katie Price 
is out now