Jordan's back, and Kieran Hayler is said to be ready to pack his bags…
It's no secret that their marriage has been blighted from the start. But three and a half years since they both said 'I do', is Kieran Hayler about to call time on his marriage to Katie Price?
Now understands that, despite Kieran, 29, being caught having  an affair with Katie's best friend Jane Pountney, now 51, it's him who's 'had enough' and is threatening to 'walk away'.
Our insider tells us that two years of counselling (Kieran has had sex therapy and KP has hired counsellors to help her overcome the betrayal) had solidified the marriage, but it was all thrown into doubt when Katie was spotted with Geordie Shore's Scotty T a couple of weeks ago.
KATIE: 'I THOUGHT I'D KILLED JANE AFTER HER AFFAIR WITH KIERAN'
Although there was nothing to suggest the pair are more than just friends, the meeting made headlines and sparked speculation over their relationship. Pictures showed the duo out and about in Newcastle, where Scotty, 28, is said to have spent an hour in Katie's hotel room.
The mother of five, 38, quickly denied that she and the reality TV star are involved romantically, tweeting: 'Another pathetic story tomorrow because @ScottGShore took me and my friend for a sunbed in Newcastle wow such scandal.' She later tweeted a screengrab of Google Maps with the caption: 'This is the place me and @francescabrits went for sunbed, add that to your story dicks.'
Hours later, the drama took a twist when Scotty's girlfriend of 18 months Francesca Toole dumped him – just a day after he called her the 'love of his life'. Now understands that when Scotty received the news via text he jumped up and threw his phone to the floor, saying: 'F**king girls, man! Looks like I'm single again…'
Now it's Katie's relationship that faces the axe. Just last Friday, Katie admitted that there's some turbulence in her marriage and she's stepping away from the limelight for a few weeks to try to concentrate on righting the wrongs. She revealed that her latest book Reborn has reopened wounds, which she'll try to deal with during couples therapy sessions.
While she insisted that she and her husband aren't splitting, she did almost mistakenly refer to him as ex-husband Peter Andre on Loose Women. But despite Kieran's declarations of love on the show, can they get their marriage back on track? Our source believes they're both at breaking point, but Kieran might be the one to walk first.
KATIE PRAISED FOR BEING AN 'AMAZING MUM'
The reports about Scotty and Katie have done nothing to help. Scotty's never hidden how he feels about Katie – last January he tweeted: '@MissKatiePrice needs to bin that knob off and just get with me like #PuaMilf'. Our insider says: 'Kieran saw that tweet and can't tolerate any more humiliation.' A little rich, coming from a man who had unprotected sex with his wife's best friend?
A friend of the couple tells Now: 'What Kieran did was terrible, but he's done everything he can to try to make it up to Kate. He's like her whipping boy and he puts up with it because of the guilt he has.
'Kate's ditched the woman he married and replaced her with Jordan. Stripping off, baring her boobs, nights out, all while he's at home looking after the kids and the house. She constantly brings up what happened with him and Jane, stopping them from ever being able to move on.
'Katie's constantly away because she has so many work commitments. Kieran knows it's her job, but at the same time he's sick of being the one who's left behind to keep the house going. He spends his days cleaning up, sorting the kids' clothes out and making sure that all of Katie's things are ready if she is going off on a trip somewhere. He also does most of the cooking.' Kieran himself even recently admitted: 'I would have a f**king well easy life if I wasn't with [Katie]!'
'The pictures of her with Scotty just add to the problems and for Kieran they're "the straw that broke the camel's back",' adds our source. Perhaps, after weeks of embarrassing Kieran by recounting stories of her sex meetings with a married man in her book and on national television, the ball is finally back in Kieran's court?
Our source tells us: 'Kieran's been emasculated by Kate over the past two years. He gets what he's done but she keeps on bringing it up publicly, which adds to his humiliation. The kids are older now so they understand everything.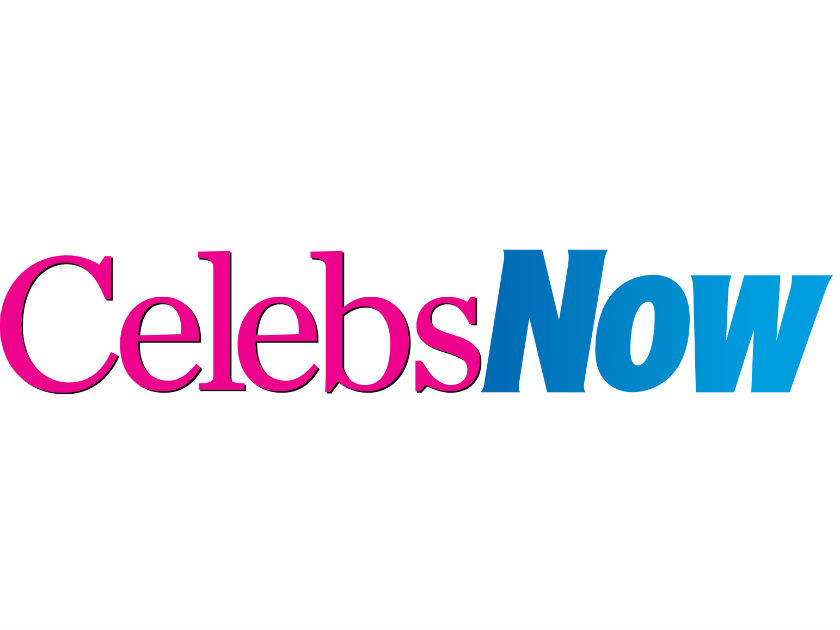 He knows she's making money from baring all but there's only so much he can take before he snaps and that's happening now – he's at breaking point.
'When he saw Kate with Scotty, he went mad. He confronted her, accusing her of having double standards and blatantly flirting with Scotty. He was so livid he screamed: "I'm not scared of leaving you! Just try me."'
Our insider adds: 'Kate told him he was being ridiculous but Kieran feels he's been kept like a prisoner in their home ever since he cheated – yet Katie is out there hanging out with guys and making a fool of him.'
Meanwhile, Katie's making big money and headlines again – earlier this year, the Loose Woman was spotted in McTavishes bar in Santa Ponsa, Mallorca. Aside from her drunkenly singing karaoke, insulting her ex Peter and making an awkward joke about disabled son Harvey, she's also reported to have made Kieran sing a Peter Andre song during his own karaoke session.
Our source says: 'She doesn't want to change how she behaves but Kieran says he's had enough and is ready to pack his bags if Katie keeps pushing him like this. It's fair to say that their relationship is hanging in the balance. During the little time they spend together they end up arguing about other men.
'Kieran was rowing with Katie about revelations in her latest book that she slept with a married man. He thought that was unnecessary. Then there've been arguments over the fact she's said she was 'obsessed' with Pete and it seems as though a part of her still loves him. All these things are making Kieran insecure.'
Now understands that during the most recent showdown, following the pictures of Kate and Scotty, their relationship hit a new low. Our source adds: 'Kieran's ready to walk. He feels he can't live up to the marriage she had with Pete and Kate looks at her marriage to him through rose-tinted glasses. 'Of course, Kate has had a lot to deal with, not least trying to forgive Kieran for his betrayal but two years on, things aren't much better for the couple. They're barely together and have very little in common.
'She thinks Kieran has no right to be dictating to her what she can and can't do, especially when she's funding their lifestyle. She keeps telling him that unless he has a better way of making money, he needs to pipe down.' But could Kate be pushing Kieran too far? 'Things can't go on the way they are – Kieran will only put up with so much,' says the friend.
But Katie is in no mood to back down. 'She's finally enjoying being Jordan again – having fun and creating headlines,' explained the friend. 'She thinks Kieran just has to accept that her being out there is what keeps her relevant – no matter the consequences…'