The star was predicted to finish the marathon at 8pm.
Chances are that if you've been watching the London marathon, you wouldn't have missed Katie Price. She's not one to shy away from outrageous outfits, and Sunday was no exception – as the TV star embarked on the 26.2 mile run dressed as a giant pair of lungs.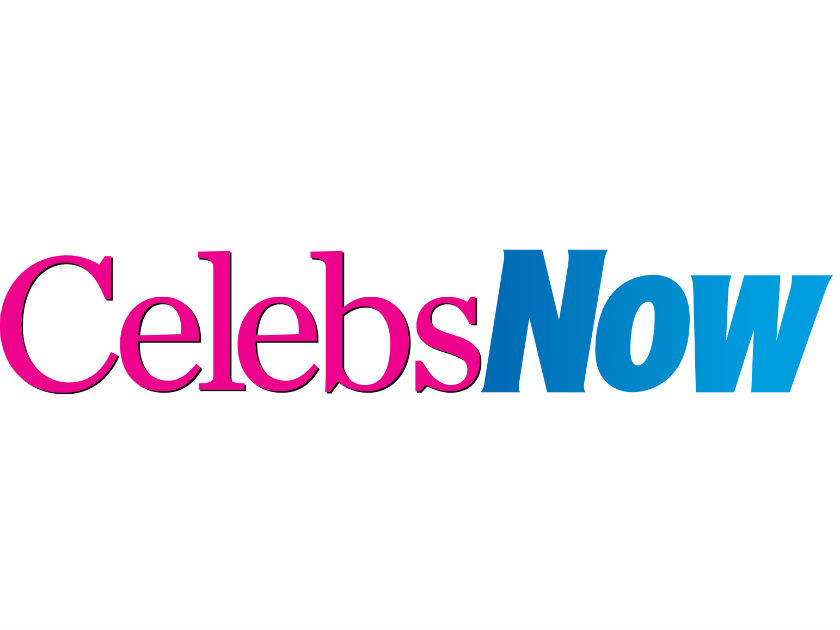 But sadly her elaborate outfit, as well as a painful knee injury, meant she was unable to finish the race, and is thought to have quit somewhere between the 10k – 15k mark.
READ MORE LATEST CELEBRITY NEWS HERE
One fan claimed they spotted her in a restaurant near where her tracker stopped in Poplar.
'I've come for afternoon tea with @ sophieannelane and both Joe Wicks and Katie Price are in the restaurant and it's v bizarre,' the fan tweeted.
'Katie Price is supposed to be doing a marathon lol not having tea,' another added.
A policeman was later spotted sporting Katie's giant lungs costume as he cycled towards the finish line.
Now, the Loose Women panellist has broken her silence to set the record straight on why she had to stop.
Posting a video of her mum, the telly star – who ended up making £2,145.00 for charity – hit back at criticism, writing: 'I did train for the run.'
Before adding: 'Tried my best in a heavy outfit and if my mummy is proud that's what matters to me.'
In the video, Amy can be seen telling her followers how proud she is of her daughter.
'I want to say how proud I am of Katie for doing the marathon,' she said.
'She may not have completed it but she's brought so much awareness it's been worth it for British Lung Foundation.'
Katie, 39, was running the race following her mum's diagnosis with a terminal lung condition and has now raised over £2000 for the charity.
Katie has previously admitted that she hadn't not done any training in preparation for the event, as she wanted to conserve her energy for the big day.
READ MORE: AWKS! KATIE PRICE ACCUSED OF RIPPING OFF FANS 
She told The Daily Mirror before the race: 'If I collapse, I better f***ing get up again.
'But even if I end up having to crawl, I will get over that line. Whatever has gone on in my life this year, I'll put that aside on the day.'
Whether she completed the race or now, Amy couldn't be prouder of Katie.
Amy told the Sun Online: 'I am so proud of Katie. The last few months have been a rollercoaster ride for my family.
'The main thing is that we raise awareness of what is a much-neglected health area, so the people with the power to do something take notice and act.
'I have a terminal lung condition that took far too long to be diagnosed.
'A national plan for lung disease will help patients get the right diagnosis and early access to the right treatment and care.
'Everyone who runs the London Marathon does it for their own personal reasons and the journey they've been on.
'It means something to everyone. And for Kate it's about me.'