Katie Price didn't hold back during our exclusive interview at London's Soho Hotel...
It takes Katie Price just 15 seconds to proposition Now magazine, as we meet her for an exclusive chat in London's Soho Hotel. 'Sit on my lap, get your d*** out and I'll suck it,' Katie cackles at us while patting the empty seat next to her with talon-like nails.
Despite her publicist Bethany's best efforts during the chat – in which the mum-of-five is actually meant to be promoting her new beauty range – nothing is off limits with Katie.
Our interview came eight days before her SIXTH autobiography Reborn was released. If you're about to get your copy, we suggest you get speed-reading as Now can exclusively reveal that Katie is already writing her seventh book. And if you're intrigued by Mr X – the mystery man who Katie reveals she was sleeping with in Reborn – it turns out he's just the first in a line of men Katie plans to out.
'I've already got chapters for the next book, Katie tells Now. 'I do want a quiet life, but it just happens to me! Mr X – it's hard to talk about it without revealing who he is – let's just say I can't wait to send him the book. He has no idea he's in it. And there's another Mr X, who will go in the next book. Just remember this: I will get my way.'
This isn't the first time the 38-year-old has alluded to the latter Mr X, saying last year: 'I was seeing one of them for two or three months before [husband] Kieran. He's a world-famous professional and… oh my God, if people knew. He's British…'
Sadly, Katie couldn't confirm when this next instalment would hit the shelves (remember, Reborn was over three years in the making) but there's enough in her latest offering to keep the headlines coming.
Jane Pountney – Katie's former best friend who had a 10-month affair with Kieran in 2014 – takes another bashing. As Now broaches the subject, her publicists nervously dance close by but Katie bats them away – keen to vent her never-ending wrath at the woman she says 'ruined my life'.
'Jane needs to go and die, that's all she needs to do,' Katie proclaims. 'I hope she dies very painfully – if I had a voodoo doll I'd use it every day.'
We can't help but feel that Katie's comments, which are as repetitive as a broken record, are rather hypocritical. After all, these death threats are coming from the woman who lambasts online trolls for wishing death on her disabled son Harvey, 14. Despite this fact, Katie is remorseless.
'Nobody else lived through it. I don't care,' Katie mutters unflinchingly – although it's clear we've hit a nerve. 'I totally stand by my comments. She and Kieran will never, ever know the pain and hurt I went through. It's like two people got murdered, that's what it feels like.'
Her dedication to Harvey is clear, as during our chat Katie receives a text that makes her visibly upset. 'Oh no, Harvey is going to be so mad,' she says to the room. 'I can't tell you what it is, but Harvey is going to flip.'
After a quick chat with her friend and make-up artist, Katie's back on the sofa with Now. And, after a word in her ear from her PR team, talk finally turns to what she's supposed to be promoting. But her acerbic comments don't stop.
After getting one of her pals to snap an impromptu photo with her leg in the air – 'Oh, don't post that one or I'll end up getting compared to that Beckham woman,' – Katie turns her attention to another former foe.
IS IT ALL OVER FOR KATIE PRICE AND KIERAN HAYLER?
'Jodie Marsh,' Katie immediately shouts when we ask who she'd like to makeover. 'Actually, no; she needs a surgeon, we haven't got room for a surgeon.'
Her Loose Women co-stars don't escape either, with Katie adding: 'I'm not saying their make-up guys aren't good, but I'd love to get my guys to give them a Katie Price makeover – the hair, the lashes… yes! We should arrange a Loose Women makeover.'
Also on Katie's makeover hit list are the TOWIE girls and Michelle Keegan. 'They look good,' Katie says. 'But they all have so much make-up on! I'd want to strip them back and give them completely different looks.'
And what about her children? Katie faced a huge backlash after revealing she allows her nine-year-old daughter Princess to wear make-up, but now she admits that even her youngest – one-year- old Bunny – is experimenting. 'Bunny puts make-up on and so does [my son] Jett,' she explains. 'They'll put bright pink blusher all over their faces. It's just what they're used to being around.'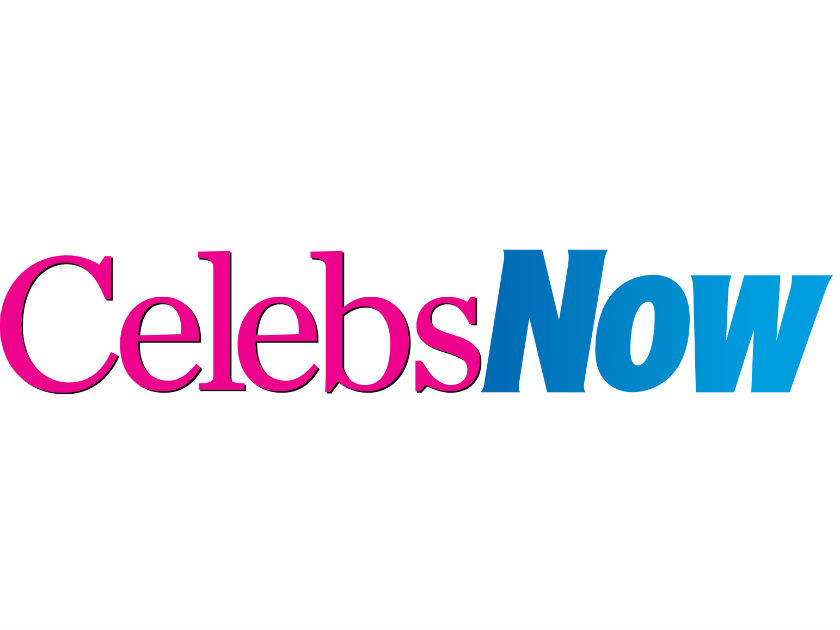 She adds: 'Princess is my business double, just you wait and see – make-up range, watch this space,' Katie adds.
But with Instagram accounts, TV careers and Katie admitting that both Princess and Junior are turning down work if the price tag isn't right – isn't she worried her children could go off the rails?
'They won't end up like other child stars, we're very normal,' Katie insists. 'You'd be surprised how we live. When you get to my house, it's not how people would think. You would think I'm on Benefits Street! "Get me a tea, kids do this, kids do that".' With that, our time is up and Katie poses with us for photographs – her rock-hard boobs pushing into Now's armpit as we grin for the camera. Katie thanks us and quickly marches away, eager to get back in touch with her son Harvey.
By far the most Jekyll and Hyde celeb Now has ever met, we're still in awe. And contemplating that very bizarre offer…