The Through The Keyhole host lets rip on what he finds through the keyholes of the rich and famous…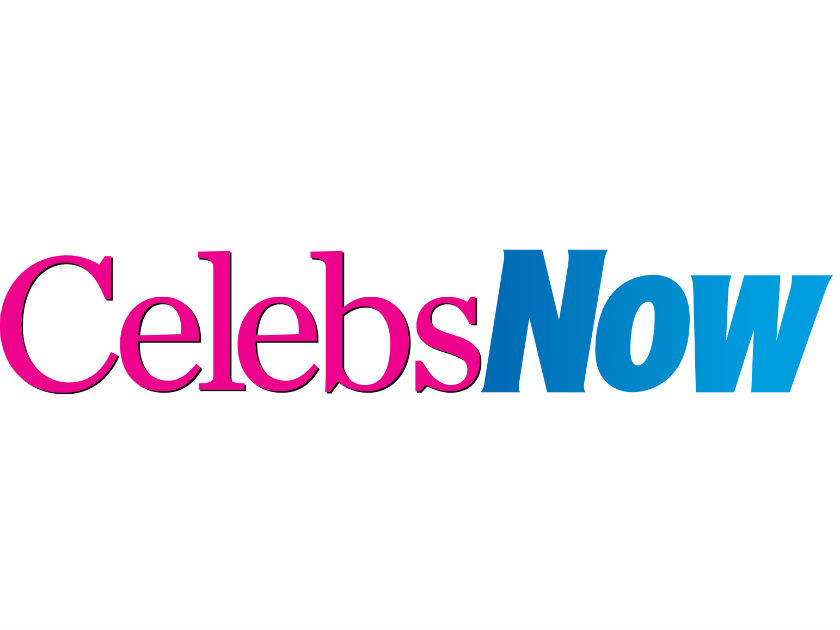 Keith Lemon is busy admiring a cushion that depicts a scene from Coronation Street when we arrive at the ITV offices. Now is surprised, as we didn't think he was one to be interested in interior design, but it appears that since taking over as host of Through The Keyhole, the failed businessman from Leeds is more aware of home décor.The bleached hairdo is gone – he sports a natural russet tone (think Mick Hucknall) these days and he's got a ponytail. And don't forget the checked suit, which he thinks makes him look like Toad of Toad Hall.While he may not look quite like the outrageous Keith of old, the manners are Lemon through and through – revealing what he does in ladies' beds and putting our tape recorder somewhere he shouldn't. In fact, he doesn't stop for breath, especially on the subject of Danny Dyer's genitalia, so those of a nervous disposition may want to look away now…
You've lost weight recently – how did you do it and why?
Have I? Worn the same waist pants – that's American for trousers – since I was about 18. They were a bit tighter when I came back off me holiday, but I just stopped eating bread for a bit and they fit nice again. I look good, don't I?
Very nice. Is Keith clean living these days?
I don't even know what clean living means? I don't smoke or take drugs. I never have. I like a drink, though!
Are you a Joe Wicks fan?
He's got a good bush of hair on him. I don't follow his workouts, though. I don't work out. Like I say, I just don't eat bread.
Whose house on Through The Keyhole would you not want to look around?
A murderer's. Him out of Silence Of T'Lambs who makes a lady suit out of skin. Horrible that film, innit?
Have you ever found something you shouldn't when filming?
Obviously I've seen the odd dildo and such, but I'm not saying any names. Anyone who has a dildo whose house I've been in will know who I'm talking about now. Was a great big one too!
Would you like to do a series in the US with Hollywood types?
Well, every series we film in LA, so we always have a few Hollywood types. I'd like the show to air out there, yes, but I have no dream of living there meself. I love living in London. It's a very cool place. I miss me Leeds massive, though. I've not lost me Leeds roots – I'm quite a humble fella. I just have a lavish dress sense, that's all. I've got more shoes than me bird!
Has anyone ever refused to go on your shows?
Loads of people, I guess. I don't book t'guests. I rarely know who's on 'til I turn up at t'studio. Sometimes I find out on Twitter. In fact, my most common tweet is: 'I don't book the guests'!
What's the naughtiest thing you've done in the new series?
I took my clothes off and got into one of the lady celebrities' beds. But I do that in every lady's house that I go to anyway – sometimes totally naked and sometimes I leave my underpants on.
Have you ever raided a celebrity's knicker drawer on the show?
I'm not allowed to. I wore Mel B's bikini once  but I'm not into sniffing knickers and shit. I'm really respectful.
Mel B wouldn't mind, right?
Nah, she wouldn't. She's highly sexed, isn't she? She'd probably do it on purpose. Leave some two-week-old pants on the floor. [Impersonates Mel B's voice] 'Here, sniff them, you lunatic!'
Who's your ultimate guest?
I'd like to do Simon Cowell's house but I think he hates me. Louis Walsh was on Juice and I said: 'Why didn't you bring Simon? He said [adopts Irish accent]: 'Oh, he won't do it, he doesn't find you funny.' I said: 'Don't f**king say that, Louis, I'm just about to go on. That's not good for me.' Every time I've seen Simon, he always goes: 'Nice to meet you.' I say to him: 'Simmy, I met you last time, what's up with you?'
Has Adele been on the show?
I'd love Adele to be on. I met her at Jonathan Ross's Halloween party
and she says: 'Keith, have we met before?' But she had skulls and flowers paintedover her face, so
I said: 'I don't know who you are.'
What about Danny Dyer?
He's got massive bollocks, you know.
What! Have you seen them?
I made up loads of facts about him to guess which ones are true or false. One of them was: 'Apparently you've got massive bollocks.' He said: 'I've got one massive bollock – do you want to see it?' I thought he was joking, but it weren't a joke. He got it out and it's like a baby chicken. When I saw him at
V Festival I shouted: 'Hey, big balls,' and he said: 'I've got to sort that out, son.'
Have you tried to get him and Mark Wright to patch things up?
I saw Mark the day before the Christmas special that Danny's on and he said: 'Are you going to mention what happened at V?' Danny was in the tent next to us at V and he had a cut on his head. I said that Danny had told me: 'I've got nothing against Mark – he's a lovely fella. I was just embarrassed that this happened in front of my daughter.'
What do you think Danny's house would be like?
Right normal. His missus is normal… Either normal or a footballer house with those glass staircases.
Is your house normal?
I don't know. Last house I had was kind of concrete-looking.
Who would you let go through your knicker drawer?
Pamela Anderson, Emma Willis Laura Whitmore and Holly [Willoughby] or Fearne [Cotton].
Holly or Fearne for hanky panky?
I get on with Fearne well and I pump fist to Holly (that's my way of telling you I masturbate and think of Holly), though only every now and again because otherwise it's too weird when you see them.
You've toned down your dress sense slightly…
I look like f**king Toad from Toad Hall. It's like I'm going to Costco. Would anybody like any ink cartridges? [At this point Keith grabs Now's dictaphone and puts it to his crotch to 'record the sound of willy']
Is the blonde hair gone for good?
Listen, yeah – all of this is my stylist. She said: 'I don't think you should look like a dickhead.'
What's your fave TV show?
The Voice! Especially Emma Willis, she's fit. I like Will.i.am – I see myself much like a white version of Will.i.am. I'm cool and I wear hats. I have black roots – you know who me dad is, don't ya? Billy Ocean. Hey, colour ain't nothing but a number. Is that the phrase? No, it's age, innit? Ah well, I'm 34 this year. Don't time fly when you're going through keyholes!
Through The Keyhole returns to ITV at 9.35pm on 7 January