Well, this is weird...
Kerry Katona seems happier than ever at the moment as she's continues to flaunt her blossoming romance with new toy-boy, James English.
But after keeping pretty quiet about their relationship over the last few weeks, now 33-year-old James has broken his silence over his telly star girlfriend. And let's just say, he didn't hold back…
During an appearance on a Scottish late night chat show, the former rugby star boasted Kerry was attracted by his large manhood and 'gags and abs', before joking that he was 'just using her' for her fame.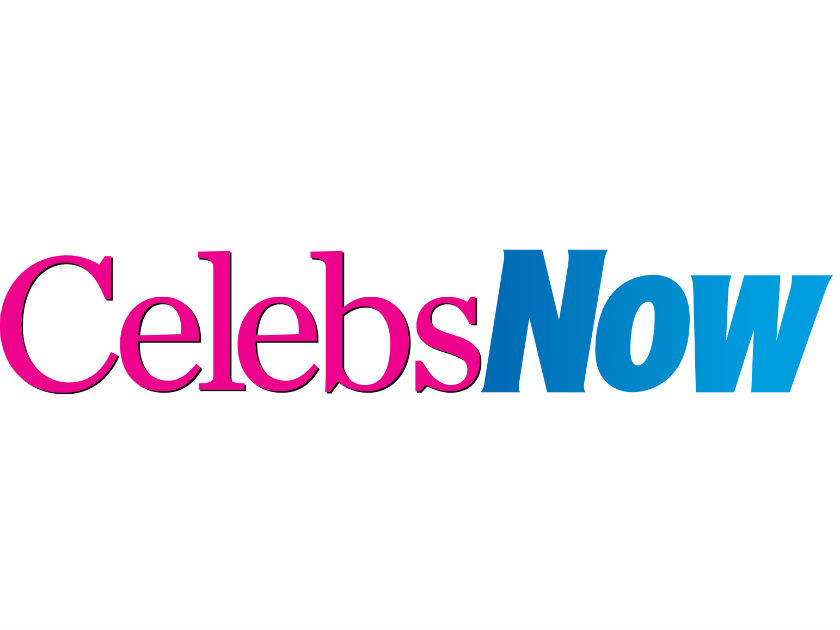 According to The Sun, presenter Ewen Cameron asked what attracted James to 37-year-old Kerry, to which he joked: 'For her it was an instant attraction probably but for me it took a while.'
Before adding: 'I'm only kidding. She's a beautiful looking woman.'
MORE: Kerry Katona BLASTS ex George Kay after he accuses her of cheating on him with new boyfriend
Not done there, James then went on a bizarre rant about Kerry's fame, continuing: 'She's more famous than me. I'm living on the back of her. I'm just using her just now to get somewhere.
'I think she's in her 40s, she's 37 actually and she has got herself a toy boy – can you blame her?'
He then hinted it was his uh-hum, manhood that scored him the Atomic Kitten star, as James revealed he's 'packing' before joking: 'It's a bit of casual sex. That's all it is.'
OKAY, so we're very confused – but the sportsman did drop his jokey front for a second to admit he's 'in love' with the former girl band star. Erm, we THINK that's sweet?
James – who appeared on Scottish reality show Glow in 2016 – then went on to say mum-of-two, Kerry 'helped him come clean'.
'She's had addictions. She's a bit f***ed up as well. For me that's the attraction. That shows strength for me,' he said.
'She might have her bad points but she's an amazing mother and has been in the industry for twelve years and is still going strong.'
Kerry and her new man only made their romance official last month after sharing a load of romantic photos together on social media.
Some of the most recent shots show Kerry – who recently split from husband, George Kay – enjoying a break at the comedian's home in Scotland.
AW! It's great to see Kerry happy.