The pro dancer opens up to us about becoming a mum for the first time, quitting Strictly Come Dancing and just how she lost her baby weight…
It's been a year of change for ex-Strictly Come Dancing pro Kristina Rihanoff. After quitting the heavyweight dance show in January she entered the Celebrity Big Brother house, where she dropped a huge bombshell – she was pregnant by boyfriend of nine months and former Strictly dance partner Ben Cohen.
Kristina's relationship with Ben hasn't been smooth sailing. He was still married to his now ex-wife Abby when Kristina announced her pregnancy. Ben and Kristina, 39, maintain that they were just friends during their 2013 stint as dance partners on Strictly and deny that any romance happened until he had separated from Abby, but it's still been a bumpy ride for the pair. But when Now chats to Kristina on the phone it's clear that she's blissfully happy and settling well into life as mum to Milena, five months. It seems that Kristina was born to be a mum – and that she's revelling in her new role.
She also raves about dancing – she's obsessed with it. While she might have quit Strictly, she can't wait to get back on the dancefloor for her new West End show with Gleb Savchenko, One More Dance. Motherhood may have given her some clarity on her life, but she still wants to dance just as much as ever…
Hi Kristina! Things have certainly changed since we last spoke to you… How are you finding being a mum?It's the biggest change in life ever. Your life is never going to be the same again after you become a parent. But it's a wonderful experience. I can't imagine my life now without Milena, and I wouldn't change it for the world. Any new mum will say it's overwhelming, but it's the most precious, beautiful experience ever. I'm loving it.
Are you broody for any more children yet?
It's much too soon for that! [Laughs] Way too soon to think about.
Do you think you'd like to have more siblings for Milena at some point, though?
Ask me that question in a year or so! [Laughs]
Have Ben's other children met Milena yet?
[Pause] I can't really talk about that…
How will you be celebrating your first Christmas as a mum?
We will be taking lots of photos with the baby! My mum is coming over to help, so I will be with my family as always. It will be very special because it's our first Christmas with Milena. I was pregnant last Christmas, so this is her first one.
What's Milena like?
She's a very smiley baby – very sociable. She likes to have people around her. There's nothing in the world better than waking up and seeing her smile. It's the best thing in the world.
You were photographed with a glass of champagne while you were pregnant… What do you have to say about that?
I was five months pregnant and I was celebrating a friend's success at work. Everybody had a glass of champagne and I was pouring some for a friend. I had a tiny sip and then gave it to my friend. The person taking pictures saw that and it was very, very unpleasant, the way they portrayed the story. I went on Twitter and I said very clearly that I think the Loose Women like to stir stuff up without really knowing what they're taking about. It simply wasn't the truth [that I was drinking during my pregnancy].
You're looking phenomenal right now. How have you lost the baby weight?
Breastfeeding! And I'm taking the baby to the park a lot. Just walking with the pram and doing lots of exercise with it is effective. You have to be clever with your time. While the little one is asleep you do whatever you can, for 20 or 30 minutes. I use the pram as a ballet barre or for squats. I do hot yoga too, which exercises your mind as well as your body.
How much weight have you lost so far?
I never weigh myself, ever, and that's the honest truth. I just know how I look and I have a pair of skinny jeans I can wear or I can't wear. And I can't fit into them at the moment! I reckon that I've lost about 6-8lbs since the baby was born, though.
Did you feel pressure to lose weight?
Yes and no. At the beginning when I didn't have my new show in my mind, I thought, I'm not going to stress out about losing weight. And it was absolutely alright, because for the first time in my life I wasn't dieting. You're always conscious about your weight and what you eat as a dancer. So for the first month after giving birth I just enjoyed the moment and all of that. But now my new show has come along, I'm feeling a bit more pressure. I don't want to be completely overwhelmed with having to lose weight and have it jeopardise my health, though. I eat a balanced, sensible diet.
Tell us about the show…
It's very exciting because the show's in collaboration with Gleb Savchenko and he's lovely. We've been friends for a long time, we're both Russian and come from the same background of dance school and dance technique. It's going to be really fun to work together. It's a wonderful project to have because I always dreamed of doing choreography and shows on the West End, and now I am.
Do you get to share a dressing room with Gleb?
No! Everybody has their own dressing room.
Do you find him attractive?
Gleb is a friend and that's it. There's no more to it. All the people on Strictly are very attractive – they're all good looking boys! When you're working with them the job has to be done – you can't really think about those things. It's a better question for his wife than me!
Have you been watching Strictly this year?
Yes, I have. I think this year's show is fantastic.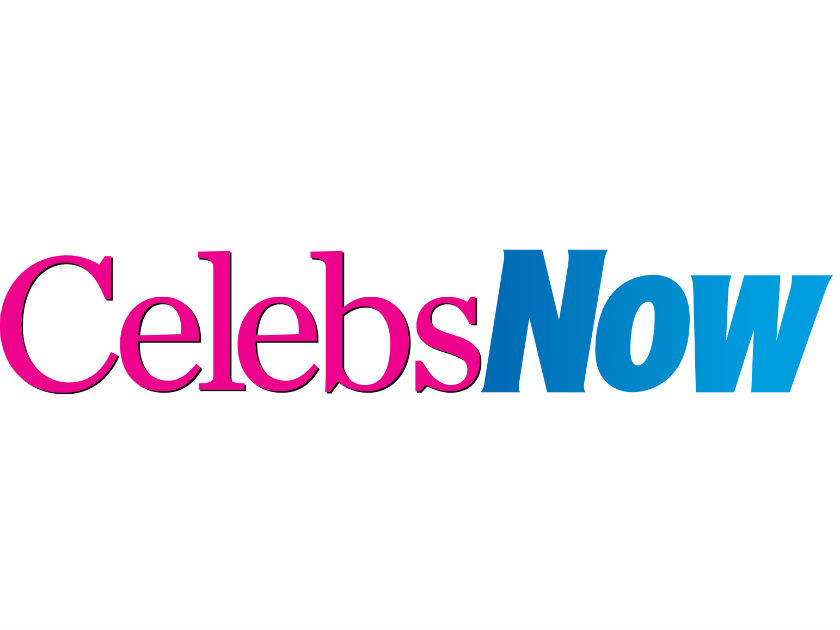 Who have been your favourites on the show?
Will Young was absolutely incredible – it's a real shame he left early. But my personal favourite is Judge Rinder. If I was still dancing on Strictly he'd be my first choice to partner with. He has both sides – the entertainment factor and the development as a dancer. With someone like him you will never have a dull moment.
When the Strictly credits roll, do you ever feel a pang of jealousy and want to be back on the show?
I don't. I made a choice. Before I found out I was pregnant, I already had my tour planned around the UK. I already knew that the next step for me would be to work as a choreographer and dancer. Even though I loved Strictly, eight years is a long time to do the same job. So I was ready to go and do something else.
Who should replace Len Goodman as a judge?
Well, I've said it already [laughs]. I think Len Goodman should be replaced by me. I'm not going to seek out the job, they can come to me! No, but honestly I think Anton [Du Beke] is the best person to replace Len. He's been on Strictly for 10 years. He has a very good sense of humour and he's very fast with his answers. He will be brilliant.
You were on Celebrity Big Brother with Stephanie Davis. Do you have any advice for her as she becomes a mum?
I'm very excited for her. It will change her in many different ways. I saw the change in me. So many things become secondary, you know. Your priorities shift so much. I wish her the world and the most incredible things. I think it's very brave that she's to bring up the baby on her own.
Are you surprised with how her relationship with Jeremy McConnell turned out?
I guess I am. Jeremy was such a lovely boy. He seemed like such a genuine nice guy when we were in the Big Brother house. It's really sad.