Lauren Goodger opens up about life as a jailbird's girlfriend
She's dating a man behind bars serving 16 years for 
a string of drugs-related charges and she'd like to get pregnant on his first day release and marry him on his eventual release. It's fair to say that Lauren Goodger, 30, leads 
a complicated life!
Add to that the attention her body gets on a daily basis and Lauren's life is, in her words, 
'a bit mad'. But scratch the surface and is Lauren as robust as she seems? Is 'hot criminal' Joey the real deal? Are they really planning to marry when he gets out? And how did she fall in love with someone she's never been out with?
MORE: The new Shania Twain?! Megan McKenna heading to country music capital to launch singing career in new TV show
The criticism since dating Joey Morrison, 31, and the 'constant' attacks on her weight must take their toll. Lauren answers all the questions we've been wanting answered.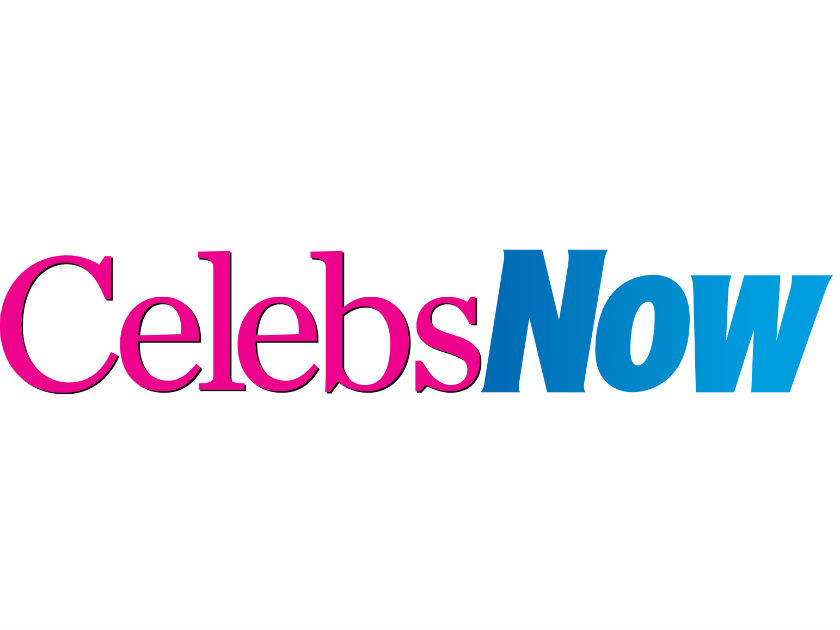 Hi Lauren, how are you?
Sorry if I sound a bit weird… I've got a new brace in and it's making me talk funny. My teeth are straight but I want them to be perfect. I'm not 
a massive fan of veneers so 
I'm doing this and then 
I'll whiten them! Just want them to look nice.
OK, so let's talk about Joey 
– were you not frightened off by his past?
No, because he's not a horrible guy and I know that. The crimes were drug related and I know that he would never hurt anyone outside of that world.
What do you mean?
You know, like commit crimes against or hurt innocent people. It was drug related and 
that's the past. He wants to 
get his head down and finish his sentence.
Tell us your story – how did things grow?
Well, I knew Joey before but nothing ever happened. I'm friends with his sister and he called one day and I spoke to him. That ended up in a visit and that's when we started to have feelings for one another. 
It just felt right.
But how does that 
happen when you've never been alone?
I know! It's weird and difficult to explain, but there was an attraction and we both felt it.
Didn't your family warn 
you off?
No, they don't get involved in my life like that. I've always been one to do what I want to do. No one can tell me what to do or what not to do, I just do it!
So you've never had to justify it to them?
No, not at all. All they care about is that I'm happy.
MORE: Lauren Goodger defends figure with EPIC online rant
Does it feel different to 
your exes [Lauren was with Mark for 10 years and in a serious relationship with Jake McLean until last May]?
Yeah, totally different. It has to be different because look at how we met! It's not a normal relationship because he's inside,
so the dynamic is totally different to anything I've experienced before.
How do you have a relationship with him 
being in prison?
It's difficult, but we make it work. It's different and not ideal, but it is what it is and we make the best of it.
How often do you visit Joey?
I go once a week to see him and then there are phone calls.
What do you do when you 
see him?
We chat and get to know each other. There's so much talking and it's nice.
Can you kiss? Do you cuddle?
Yeah, of course! We kiss and cuddle and hold hands.
Aren't there loads of people around you, though?
There are, but that's the only time we get together so that's the way it is. It's normal. Other couples are the same.
Do people stare at you because you're Lauren Goodger?
All the time! But I don't care. I'm there to see Joey and I make the most of  the time there.
Joey was due to be released this year…
No, he was never due to be released this year – his official release date is late spring/summer next year. An earlier release could be an option at some point this year, as could 
day release or an open 
prison perhaps, but it's all 
a process that he has to go through in there.
It's a long time to wait.
It is, but it's the only way we've known and I'm happy to wait.
Do you love him?
Yes, we love each other.
How can you love someone who's always been behind bars through the relationship?
Because when it's right, it's right, and it feels right.
MORE: 'I want my body back!' Lauren Goodger pines for her 'fit bod' as she shares 'inspiring' bikini snap
Do you worry he's using you?
I would worry about that whether he was inside or not. When you're in the public eye, that's something you have to think about. He doesn't need to be with me and I don't need to be with him. We just want to be.
You, by your own admission, are fragile. Could this not be the worst thing for you?
I know it seems bad, but we just clicked and it feels right.
Why does it feel so right?
I've grown up. I'm 30 and I've changed – I want to settle down and Joey makes me feel good.
You talk about Joey wanting and being supportive of you losing weight. Does he love you as you are?
The thing is, Joey's really into his fitness, so he helps me. He knows I want to lose weight and get fit and he's supportive of that.
Have your family met 
him inside?
No, just me that visits him.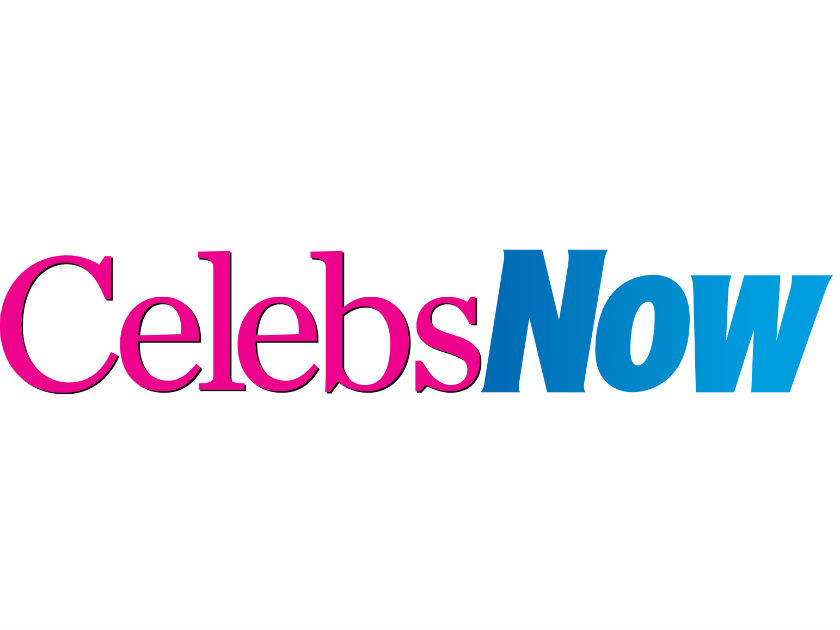 How is he different to the person who went inside?
He's learned lessons and is looking forward to coming out and starting again, I think.
Does your head ever get turned by other guys?
No, I don't really go out.
Why?
Nobody likes their girlfriend going out without them. I wouldn't like it if my boyfriend was out without me. When you're with someone it's good to go out as a couple. If I do 
go out, it's to a friend's house 
for dinner.
You might be passing up 
on the man of your dreams! You could meet Mr Perfect tomorrow…
I'm not looking.
Is Joey your Mr Perfect?
I want him to be.
Are you worried that he'll 
want to play the field when 
he's out?
It's always going to be a worry when you've been cheated on 
in the past, in previous relationships. But we want to make it work. I am a very loyal person and I'm happy to wait.
How does he make you feel?
Sexy and loved.
What have you got planned for your first night behind closed doors when he's finally out?
Well, I've been celibate for 
over a year, so…
So, you're planning a big night?
It will be amazing to spend some time with him on our own. Maybe cook some dinner together, spend the night together. Do normal things that we haven't been able to do.
Your friend Jodie says you want to conceive on his first day release – is that true?
I'd like it to happen. I've made no secret of the fact that I want a baby and the sooner the better.
Don't you need time to get to know each other?
No, we're doing that now. I want to have a family and 
I hope that it happens soon!
Would you consider getting married in prison?
Never. I want to do the whole thing properly, so that wouldn't happen.
Among people 
you know, who's been most critical of your relationship with Joey?
People have their say about it, but it's not affected anyone close to me. They know what I'm like 
and that I'll do what I want 
to do. There's no point in 
trying to change my mind. They're supportive as long 
as I'm happy.
How do you know it's going to work out between you two?
How does anyone know that their relationship is going to work out? I hope that it does and it feels right, but who knows what's round the corner?
What if it doesn't?
Then I'll move on and so will he.
Could you ever 
be scared 
of Joey?
No!
Do you understand why people are concerned for you?
Yes, but they don't need to be.
There were stories that you'd broken up?
I deleted a few pictures because we wanted to make our relationship a little bit more private. It's not always easy for him inside, with our relationship published everywhere. That's the reason stories started to appear. We're still very much together.
MORE: Woah! See how much the TOWIE cast REALLY earn – and who's now worth the most
Surely all this wedding talk scares him?
No, he thinks it's funny. At first he didn't really get 
it, but now he understands how these things work and escalate. He's beginning to understand the world I live in. It's normal to me now.
Did he actually propose?
No. He gave 
me an eternity ring as a Christmas present. It's engraved 
with 'Joey loves Lauren'.
You say you ignore the 
haters' comments, but it 
must affect you?
Of course things hurt, but I just don't care anymore. I look at pap pictures of me and I look about three times bigger than I actually am. I just think: 'That was a bad angle,' and I move on. I've lost a lot of weight recently and I'm back on it. I've been training a lot and eating clean.
You yo-yo a lot?
Yeah, but this time I really want to do it and I know how to. I just have to put my mind to it. But already the results are showing. I know it's bad to lose weight too quickly, but in the last two weeks, I've dropped a lot.
You seem to airbrush your pictures a lot…
I look more like the picture 
on my Instagram than I do 
in half those paparazzi sets!
MORE: 'I'll definitely invite Katie Price ': Lauren Goodger talks weddings, babies and sex after prison with Joey Morrison
Why do you struggle with 
your weight?
I think some 
people just do and I'm one of them, but I get constant abuse for it. Seriously, 
it's constant. I'd have to be a size zero for them to give me a break.
Does it get you down?
It used to, but now I don't look at it and I try to switch off from it. I'm in a happy place.
Is that all you want? Just to 
be happy?
Yes. OK, I like bad boys, I'm never gonna be drawn to a city boy, but that doesn't mean I can't be happy. I'm feeling really positive and like I've grown up. It's a nice place to be. I feel amazing. 100 per cent.
Mark Wright seems like a long 
time ago…
Yes, unlike the reports we don't have parallel lives! He's got his life, I've got mine – they're completely different lives and it's in the past. End of.