It's been a huge year for Jesy Nelson, Perrie Edwards, Jade Thirlwall and Leigh-Anne Pinnock…
Little Mix have basically sponsored 2016 and, somehow, we're even more obsessed with than we were at the beginning of the year. Here's their best moments from the past 12 months…
1. The Brits
Jesy, Perrie, Jade and Leigh-Anne kicked off their mammoth year with an incredible appearance at the Brit Awards. They performed smash hit Black Magic and won praise for their stage presence, dancing and costumes.

2. Red carpet icons
While we're on the subject of the Brits, a special mention has to go to the girls' red carpet outfits on the night. For some reason 2016 marked the year they turned into superstars in every way – just look at them!
3. The Get Weird tour
The biggest girl band in the world had the biggest-selling arena tour of 2016… beating mega star Adele! It was also the fifth highest-grossing tour of a girl group of all time, raking in more than £19m.
4. Wishmaker
Is there anything these girls can't do? In July they released fragrance Wishmaker, the follow up to 2015's Gold Magic.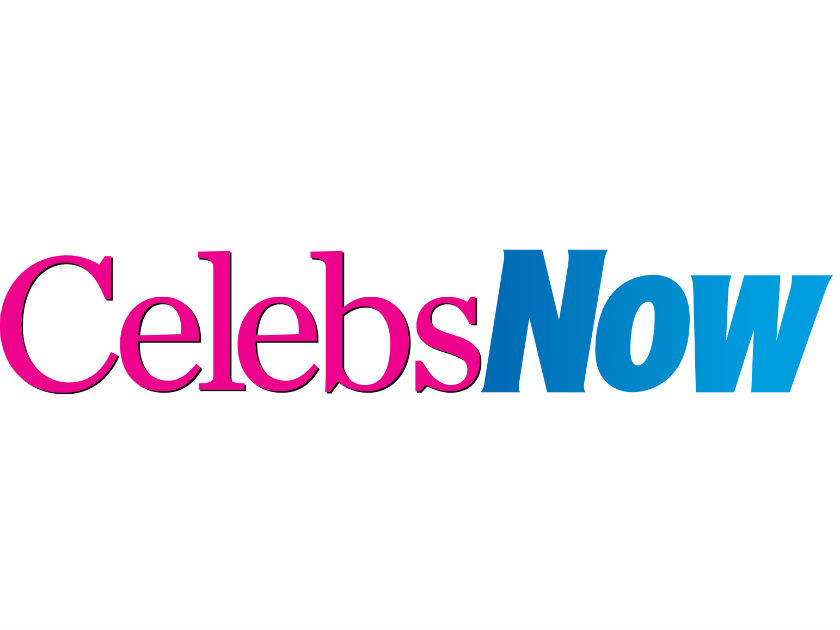 5. Leigh-Anne buys first house AND a £100k car
In October Leigh-Anne, 25, bought her first home and, when you consider it came just weeks after she'd purchased a £100k car, we imagine it is beautiful. Little Mix now have a combined estimated net worth of £12m, so we can't blame them for splashing out…
6. Shout Out To My Ex
It has become the ultimate break-up anthem and the girls' fourth UK number one single spent three weeks at the top of the charts in October.
MORE: See Zayn's awkward (and hilarious) 'reaction' to the song 
7. Capital FM prank
They're not just beautiful and super talented: while promoting Shout Out To My Ex, the girls also proved they could have a joke. When Capital FM host Roman Kemp asked if the song was about any exes in particular, Leigh-Anne pretended to storm out of the interview – leaving Roman feeling very awkward…
8. Sassy comebacks
After they appeared on The X Factor to perform SOTME, Little Mix were slammed by some for their 'skimpy' stage outfits, and even Mel C had something to say. But as they prepared to hit the stage the Radio 1 Teen Awards a week later, Jesy hit back with a dress that had 'Too provocative?' written across her bum. Sassy…
9. Glory Days
Continuing their domination, Little Mix released fourth album Glory Days in November. It went straight to number one, and had the highest first week sales for a girl band since Spice Girls' Spiceworld in 1997. It was also the fastest-selling album since Destiny's Childs' Survivor in 2001. Slay, girls.
10. Dangerous women
In October it was confirmed Little Mix would be hitting the road in America – as the support act for Ariana Grande's Dangerous Woman tour in 2017!
11. Sunday Brunch
A big night out didn't stop Jesy appearing on Sunday Brunch the next day. She and Perrie had hit the town the night before, and Jesy was hailed a hero for attempting to cook with a mammoth hangover. One viewer tweeted: 'Watching Sunday Brunch and realising Jesy is all of us after a night out!' And another said: 'Is Jesy still drunk?! She's bloody hilarious!'
https://www.youtube.com/watch?v=ByOfmpdo_Gk
12. No break-up questions…
During a promotional trip to Australia in November, it was revealed that Jesy had split from fiancé Jake Roche – but the girls had her back. When asked about it by hosts Fizzy and Wippa, Jade responded: 'That's brutal, that!'
She then crumpled their notes, before Perrie added: 'Next question, sir! What are you going to do without your paper now, smart ar*e?'
13. 'Zayn's a b*tch!'
Little Mix's fans, known as the Mixers, definitely give the Directioners a run for their money. During one of the girls' performances in November, one supporter shouted out 'Zayn is a b*tch', causing Perrie, Leigh-Anne, Jade and Jesy to dissolve into fits of giggles…
14. They proved they really are sisters
Both Jesy and Perrie have been through tough break ups this year, but at least they've had each other and the girls to get them through. During an appearance on the Jonathan Ross show in November, Jesy explained: 'That's what's lovely about being in a group, we all support each other and when we're going through bad times we can all relate to it.'
MORE: Fans this Jesy is moving on with THIS pop star…
15. Reality show
We cannot get enough of Little Mix and clearly they know this because in December they confirmed they're in talks to get their own reality show! Jade revealed: 'We're creating our own pitch so fingers crossed!'
16. The X Factor final
We know it was supposed to be about this year's finalists, but Little Mix completely stole the show at The X Factor final – exactly five years after they were crowned the winners in 2011. They performed Oops and Touch from Glory Days, and had people tweeting that they'd basically won the show… and we kind of agreed.
To summarise: Little Mix ruled the world in 2016, and we CAN'T wait to see what they get up to next year…