Nothing's off limits with Loose Women in this behind-the-scenes Now exclusive…
It's 8.45am at ITV studios in London, the home of Loose Women, and Now has been granted a special access-all-areas pass to join the gobbiest gals on TV to celebrate their special 2,500th episode.
There's no doubt about it, there's a special magic in the air as the ratings for the ITV1 lunchtime show are through  the roof. And it's clear to see as anyone who's anyone wants to be on the panel – from Hollywood A-listers Joan Collins and Goldie Hawn to Robbie Williams. Could it all be thanks to the popularity of one of the UK's best-loved faces and LW newbie, Katie Price? Or  is it because the talk-show topics are just getting juicier and juicier?
Today we're talking friendship, as the Loose Women celebrate their success, discuss the unbreakable bond and their chemistry together as one of the most popular brands ever on TV.
One person who knows all about friendship is Katie. Unless you've been hiding under a rock for the past few years, you'll know Katie's been incredibly unlucky when it comes to so-called friends after discovering two of her closest mates were having secret affairs with her husband Kieran Hayler.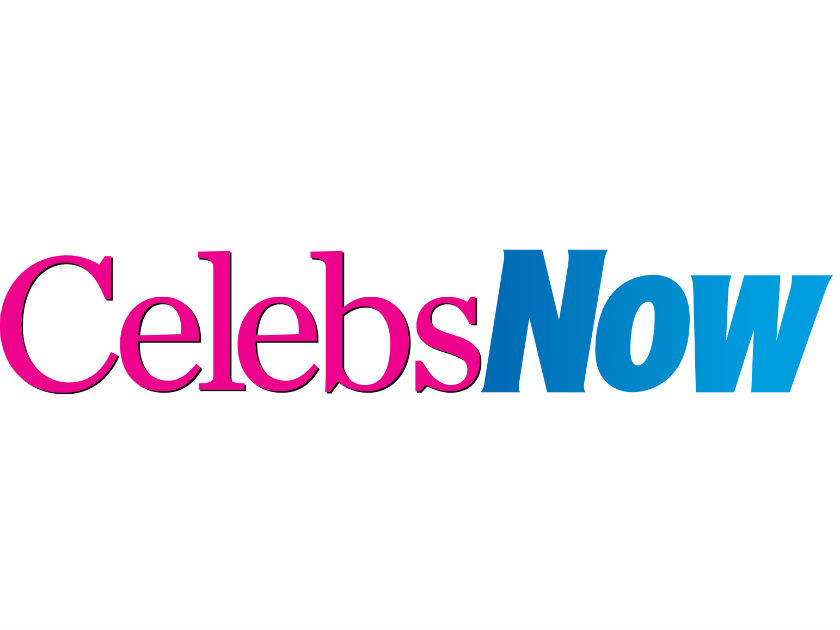 Sitting on the sofa, fresh-faced from the shower in a white dressing gown with her hair wrapped up in a towel sipping  a cup of tea, Katie immediately brings up her sadness on the topic.
'I thought they were my best friends, I never thought they'd be doing that with my man behind my back. It's hard to trust people now,' she tells the Loose Women editor Sally Shelford and the assistant producer – who's frantically typing it all up in notes.
'I don't know how you got through that…' says panellist Nadia Sawalha affectionately.
'I've met Kieran and I  don't want to sleep with him!' adds host Andrea McLean,  as they all fall about laughing.
We're inside the Loose Women green room, where every morning, from 8.45am until 10am, the stars of the show gather to divulge their darkest secrets to the production team for potential discussion live on air.
There's the usual surgery  stuff. 'You should have Botox,' self-confessed surgery fan Katie tells an unimpressed Kaye Adams, as the other ladies howl with laughter. Apparently,  she's mentioned it a few times!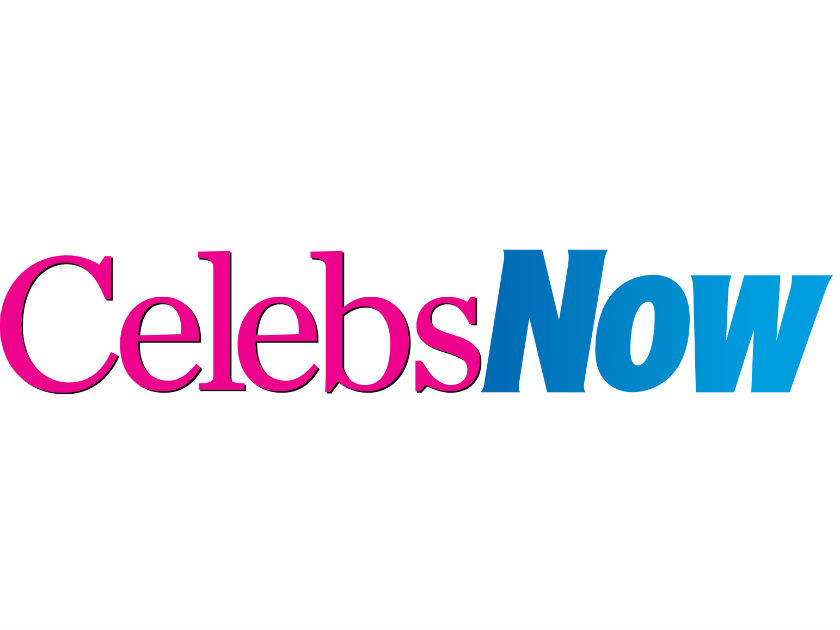 And there's even further discussion for Katie to get her teeth into: anniversaries.
'I don't celebrate mine… that's my first one with Kieran,' clarifies Katie. 'I don't even know when it was, but I told him it's void anyway after what he did.' Ouch! It's fair to say this is like the best coffee morning ever.
As it approaches 10.30am, Katie dashes off to her dressing room where her own make-up artist and hairdresser perform her TV-ready transformation while Kaye, Nadia and Andrea are spruced up together elsewhere  in the ITV make-up room. At 11.55am, the ladies pile into the green room for a boogie for a fun 30-second promo for the show during This Morning – and Now joined in the action as the dancing bunny! Then at 12.30pm it's showtime. Now is in the front row to watch the special edition, and we're with the Loose Women right until the end, to turn the tables on them in their most revealing interview…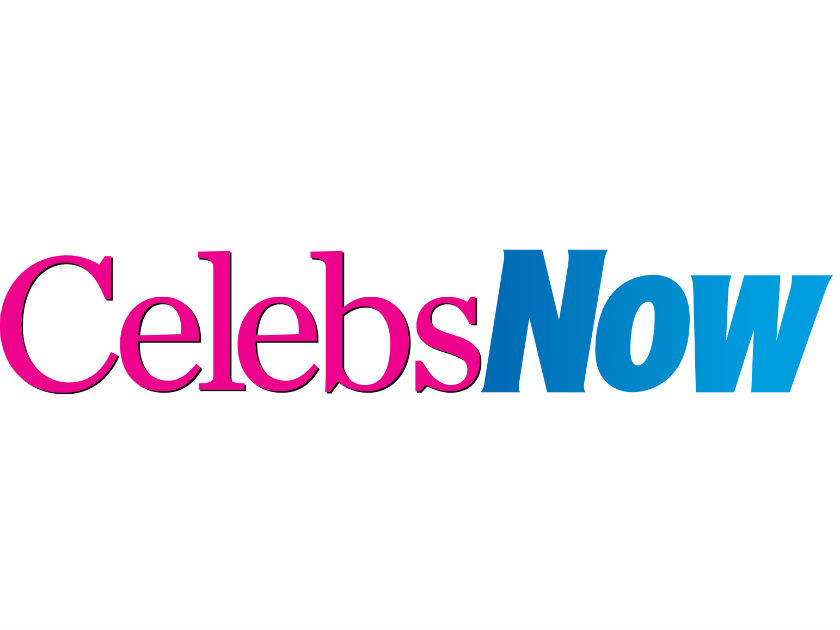 The Loose Women enjoy lunch together after the show…
So ladies, congratulations on your success! The show is phenomenal at the moment. Why do you think it's been so popular?
Nadia: We make the news, we don't report the news.
Kaye: There's a dynamic between us all. If you had four people who were superstars but starchy and the glue between them didn't work, it would be uncomfortable. 
It's about a foursome and a friendship, there isn't one star.
Nadia: Katie has always made headlines, she always has and always will. That makes noise around the show, but Katie is one of the team, she doesn't walk in and…
Katie: What I like is everyone treats me like one of the team. Nobody treats me any different but why should they? They know I'm very down-to-earth and normal. 
It's not me who makes up this image of me being a diva-ship.
As the new girl, what has Katie brought to the show?
Nadia: Noise! So people go 'oooh!'
Katie: You better be honest. I don't give a s**t!
Nadia: I am being honest!
Katie: Oh my God! Have you seen this?! [Katie is distracted by some pictures of herself on her phone she's seen on a website walking into the studio at 8am without her make-up on]. What do they think I look like that early in the morning?!
Kaye: She's brought a new energy and new stories. It makes people sit up and it's made us all think…
Katie: It was horrible at first as they'd been doing it for so long, so to suddenly fit in… I'm quite talkative and you have to share and not be all 'me, me, me'. It's a team thing and I'm used to working on my own, so in the beginning I was like: 'Do I speak? Don't I speak? Do I speak?' Now, I don't even worry. In the beginning I'd s**t myself and be reading all the notes properly…
Nadia: [Laughs] Used to read the notes 'properly'…
Katie: Now I don't get nervous at all. I just get on with it.
Does anyone dislike each other? Come on, spill…
All: No…
Katie: I think there's people who you wouldn't socialise with but that doesn't mean you hate them. I don't hate anyone but there's people I work with who I don't think I'm their type.
Like who?!
Katie: You wish! [Laughs]
Andrea: I think it's 
a very normal family. There's people you can have a laugh with, people you confide in, people you have serious conversations with and you turn to people for different things.
Nadia: There's always a family member you avoid! [Laughs]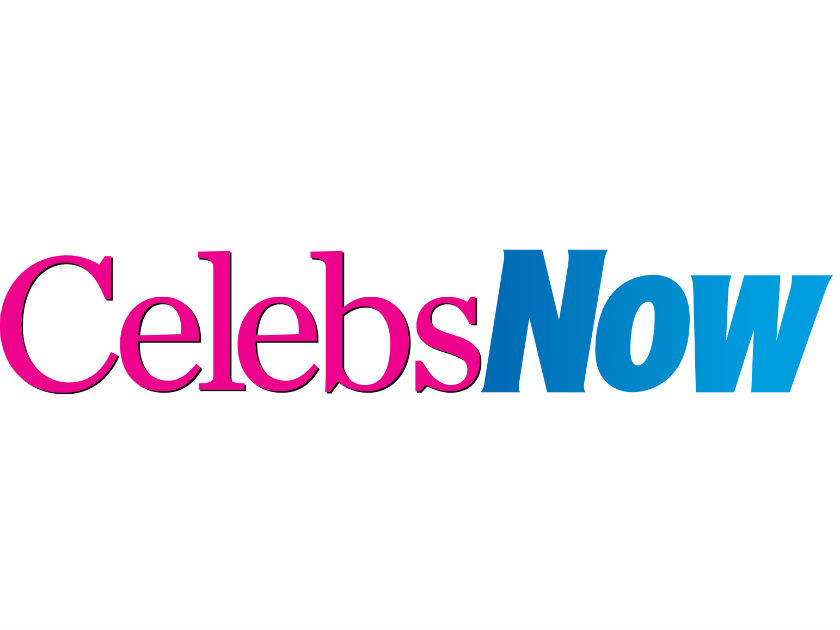 What do you think it takes to be a great Loose Woman?
Nadia: You have to be prepared to show your flaws and share them or be really interested in other people's flaws as, let's be honest, that's what the show's about. That's why the audience look and think: 'Oh, she feels how I do, I can't believe there's someone else that feels that way.'
Kaye: And you can't pretend to be something you're not or you get found out really quickly. There's no point as that lack of authenticity is too obvious. You can't kid a kidder and the audience have that heat-seeking talent for seeing a bulls**tter 
and they don't like it.
Katie, we must admit it's been surprising how you've been so 
open, especially about your 
split from Pete…
Katie: There's still things you don't know about me! It's 
true… People think they know everything about me but they don't. If they came to my house they'd know I was completely different. It's not like I act, but there's things that are private.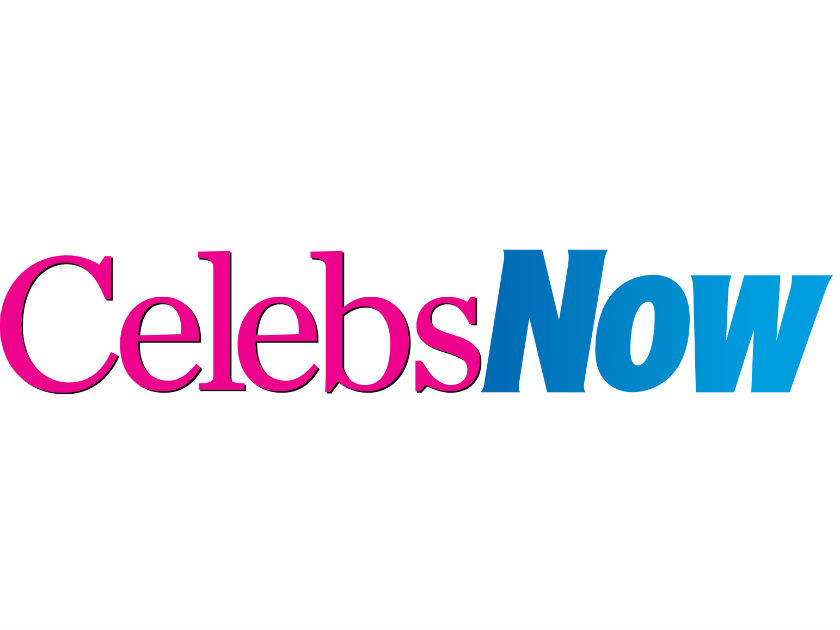 Do you consciously decide what to say and what not to say? Or does it all just 
pop out live on TV?
Katie: There's one person who's spent loads of time with me and knows exactly what I'm like and that's Nadia. She's seen me in situations in the CBB house 
and I'm chilled, I'm calm… I mean, I sit down and go over what I'm going to 
say. It's a show, you can't just go on and 
say anything. You have to be careful.
Nadia: Sometimes things slip out that you wish you didn't say… like the other day when I said I'd wet myself.
Now that's a confession! Is there anything else you wish 
you'd never said?
Kaye: I forgot I was on TV and I told someone: 'God, you get on my tits!'
Nadia: [Laughs] When you're very comfortable with people you have 
to be very careful!
Andrea: I once revealed a friend was online dating when her family didn't know. I happily spoke about it and said her 
name and didn't think anything of it. She rang me furious and, understandably, it was a right old mess and I felt so bad. I just said it without thinking!
Katie, your children and Princess asked you some quite close-to- the-knuckle questions when they were on Loose Women Kids recently. Were you nervous?
Katie: No, I wasn't nervous…
Nadia: I was… bloody hell, I was buttock clenching! Oh my God…!
Katie: I was glad it wasn't live! But then it would have put things in perspective and I could have gone 'up yours' to some people who've denied things. If you know what I mean… they would have done me a favour then 
but they didn't air it. My kids 
give me a lot of stick!
Nadia: The only thing I'm really sad about is that we didn't hear that Princess wants to be a maths teacher. In her brief, that's what it said and I thought: 'That's so cute!' [Nadia turns to Katie] Does she like maths or was she bulls**ting me?
Katie: I've never even seen her do maths!
All: [Laughs]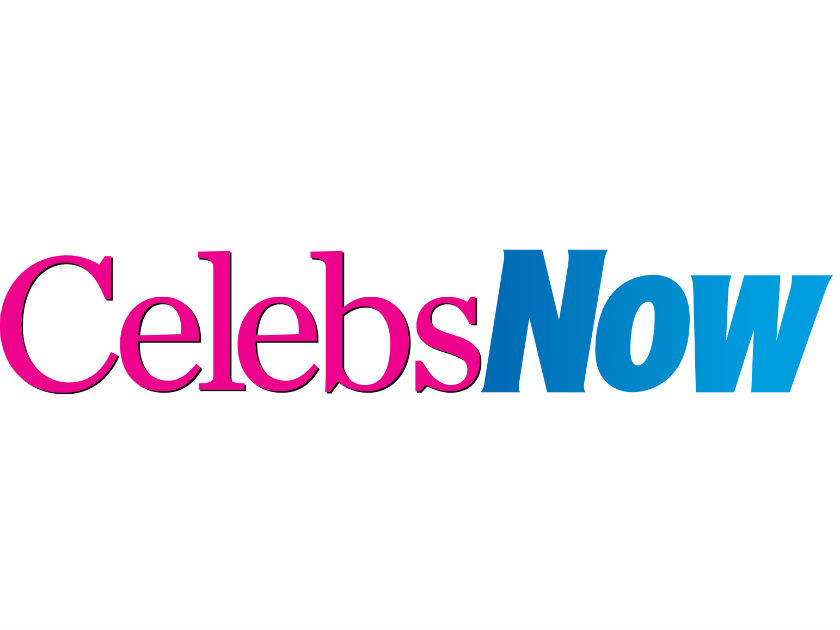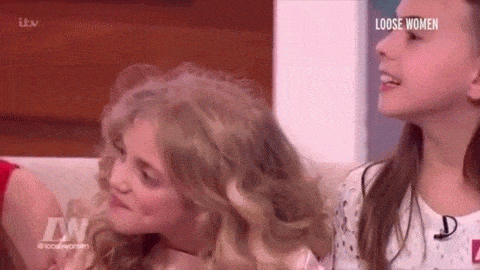 Who's been the rudest guest you've ever had?
Kaye: John Barrowman!
Andrea: Oh, but he's fabulous!
Kaye: I mean in a crude way… he's so close to the knuckle, he really is.
Andrea: He's a really good snogger as well… he doesn't give you a peck he properly snogs you. We need to have him on again!
Nadia: People can be dull and not bother!
Katie: I haven't been around long enough, nobody's been rude to me.
Nadia: I don't know, I don't think Joan Collins likes me.
Who's been your favourite ever guest?
Andrea: Michael Bublé. He was so rude – in a saucy way – we had to cut it, this was in the days when Loose Women was pre-recorded. We asked him: 'When you're on tour, you must get bored, what do you do?' and he said: 'No, I just sit in my hotel room, watch porn, drink and w**k.' They had to yell 'CUT!' 
and then we had to ask him the question again and this time he replied: 'Sightseeing.'
Nadia: Oprah. There's no doubt about it, she's goddess-like and you just know you're in the presence of greatness.
Andrea: It was like the Queen had come in…
Nadia: She was polite, kind, decent, beautiful, classy, interesting, interested, imposing… just everything that a star should be.
Andrea: And she arrived just before we went on air and then disappeared straight after so we never saw her off-air.
Kaye: Jackie Collins was fabulous. It was her last show.
Andrea: I always said I wanted to go to the pub with her for a nice bottle of wine after the show.
Katie: I feel like I haven't been here that long to know…
Nadia: Shut up! Who's been your favourite guest so far?
Katie: Well, I haven't met that many  so I don't know!
Nadia: You've been here for over six months – you're a proper Loose Woman now!
Katie: Have I?!
Nadia: What about Jeremy Kyle?
Andrea: Yeah, he loved you!
Katie: Who wouldn't?!
All: [Laughs]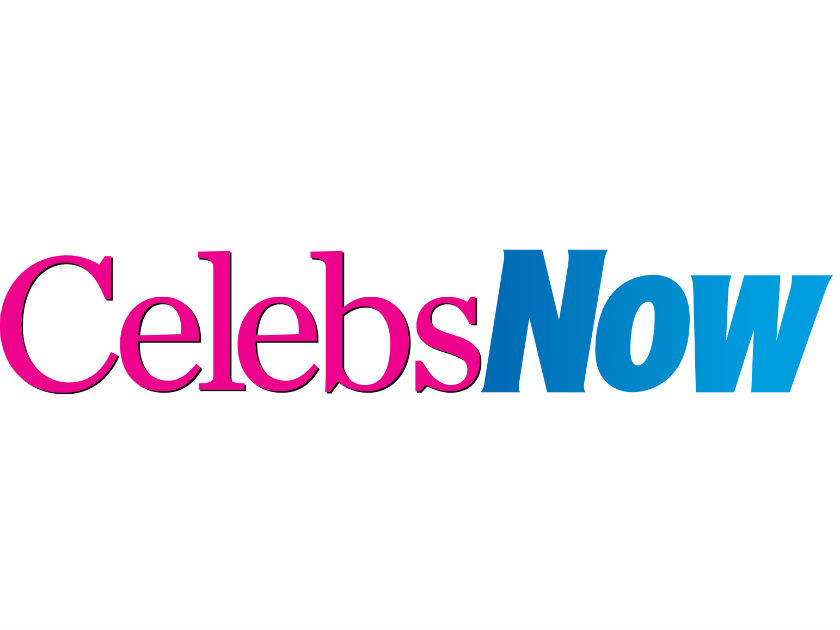 Robbie Williams has been in the Loose Women studios a lot recently with his wife, Ayda Field – that must be amazing!
Nadia: I really, really like Ayda. I haven't been on with her but I love her. She's exactly my sort of woman, she's ballsy, really quick New York humour. She's really sweet as well…  he was here the whole time hanging around in the wings, 
and he adores her. Absolutely, proper adores her. Have you 
met him, Katie?
Katie: I'm not really bothered. I've met Robbie before! I don't mean it like that. 
He seems really nice and some people are like 'Oh my God!' but I've never been like that about him. He's a brilliant entertainer, though.
Have you done a cameo for the Absolutely Fabulous movie? Because you should!
Andrea: I'm gutted we never got asked. I've seen a trailer… it would be great!
Kaye: It would have been absolutely fabulous!
Who's the best drinker?!
Kaye: Nadia. 
Nadia: I've got hollow legs me. 
Andrea: I'm good with spirits. 
I'm not good with wine. 
Nadia: She's the worst! 
[Points to Kaye]
 Kaye: I feel a bit tiddly now!
Do any of you get any creepy fan mail?
Kaye: Well, it's a funny thing with social media as people have direct access now. Years ago you lived in this lovely bubble and you never really knew what people thought, you just saw people in the street and people in the street are always lovely.
Nadia: We never knew how much some people hated us! [Laughs]
Kaye: When I first came on Twitter, you got some pretty savage stuff. I remember saying to Nadia: 'This is horrible, I had no idea that people didn't like me.' She said: 'They never did like you, you just didn't know before.'
WATCH: Our exclusive behind the scenes video from Loose Women…
Loose Women is on weekdays at 12.30pm on ITV
Amy Brookbanks