He struggled with the changing dynamics and she wanted to be more than a wag...
They're one of 
the longest surviving couples in showbiz and next year will mark two decades since Louise and Jamie Redknapp tied the knot. But Now understands they're tired of keeping up appearances and, following reports Louise, 42, has told friends it's over, they're both struggling to keep their marriage afloat.
Since saying 'I do' in Bermuda 19 years ago (within a week of getting engaged), Louise and Jamie, 44, have built 
a life with their two 
sons Charley, 12, and eight-year-old Beau, but we're told it's a life she now wants more from.
MORE: Wow! Louise Rednapp reveals surprising look and hair change for new role
Switching things up
When Louise and Jamie met she was a singer in R&B girl band Eternal and he was a rising star at Liverpool FC. After a successful solo career, Lou 
quit music when she fell pregnant – something that, 
like many parents, she was more than happy to do.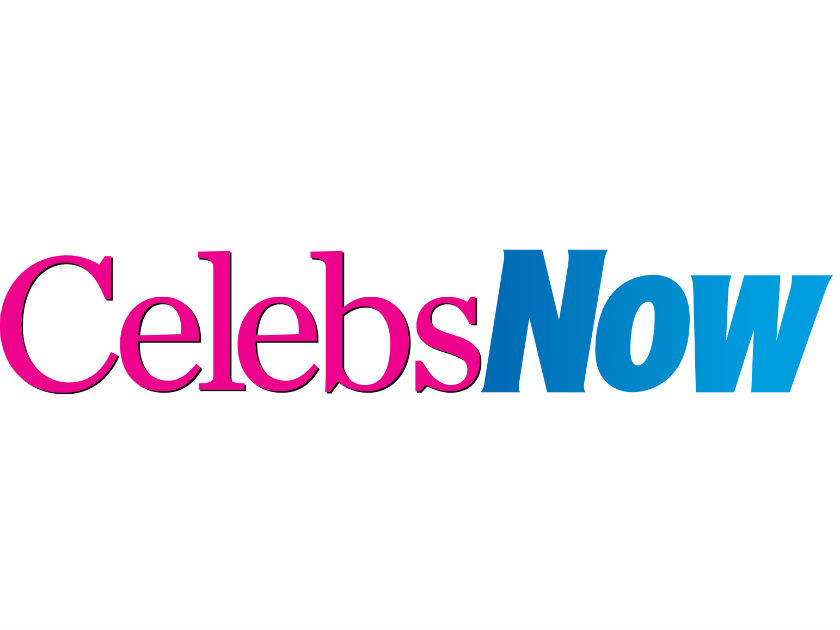 But Louise recently revealed an itch to get back to work, explaining: 'I miss singing and performing terribly and I feel 
I don't want to lose it for ever. Now the children are getting older and I have more time for myself, it might be time to look at that goal again.'
Following her successful stint 
on Strictly Come Dancing in 2016, Louise is set to make her stage debut in Cabaret – and for 
the first time in 
a long time, she's putting herself first.
'For Louise it's always been about the kids and Jamie,' 
a well-placed source tells 
Now. 'She happily put her career on hold to bring up 
the boys while Jamie worked – but she's not wasting these new opportunities.'
Struggling to cope
Jamie, we're told, is supportive of Louise – but her new career ambitions are hard on him. The Sky Sports pundit has admitted: 'Sometimes I'm not easy to live with because I'm quite selfish 
at times.' And the Strictly curse wasn't far from anyone's mind.
MORE: Louise Redknapp's Strictly friend dragged into her marriage problems with husband Jamie
Even Jamie's dad Harry waded into things. During a joint appearance on A League Of Their Own, Harry said: 'Everyone who goes on that Strictly ends up having…' 
But Jamie shut him down, saying: 'What are you doing? Not everyone. You're talking about your daughter-in-law.'
At the time Louise laughed off claims of the curse, saying: 'After so many years, it'll take more than Strictly and a sparkly leotard to cause problems.'
But after coming second 
in the dancing competition, Louise took part in a month- long tour – which meant the couple being apart 
once again…
The distance between us
There's no doubting Jamie and Louise love each other, 
with each having spoken about how they make their marriage work on many occasions. When rumours first started to circulate about their relationship, Louise was quick to deny any trouble, saying: 'Me and Jamie had just been out for dinner at Zuma and were in bed together when we saw on Sky that our marriage was in trouble. We're great 
– don't worry about us, everything's fine.'
Louise and Jamie have mostly kept their marriage out of the spotlight but her stint on Strictly arguably changed the dynamic. She said at the time: 'We don't talk about it much… When we go home, we shut our front door and our married life is the same as everybody else's. It's not 
a showbiz marriage; we just do normal things together, which 
I think is really important.'
However Now understands the shifting dynamic has altered things irreversibly, resulting in the pair being left with a big decision to make.
The insider adds: 'The distance between them 
– both physically 
and metaphorically – caused changes in their relationship. Because of the time they've been spending apart, little cracks have appeared. Suddenly 
they're arguing about 
things that have never 
been an issue before.'
Following reports she confided in friends that her marriage to Jamie is in trouble, Louise jetted off to Mallorca with the boys, and we're 
told the family villa there 
– which she and Jamie bought in 2007 – is on the market. 
As veterans of the showbiz marriage circus and a much-loved couple, we hope they can try to work things out.