Let's relive the funniest moments of the nation's favourite matchmaking show
It's happening, it's actually happening. The Love Island final is fast approaching and here in the Now office we have no idea what we're going to do when it's over.
What will spend our mornings chatting about? Are we actually going to have to get social lives? When will Chris Hughes and Kem Cetinay get their own spin-off show?
Anyway, to try and help us get over the thought of a villa-less life, we've been documenting all our favourite Island conversations to help you relive the best moments of the nation's favourite match-making show.
Read: All the Latest TV news
More: Eeek! Caroline Flack has confirmed some VERY exciting Love Island news
So from 'Jason Staythum' to 'Tuna melt' – here's a definite list of the all the funniest quotes of the series.
'D**k sand'
Olivia Attwood basically coined the term when 'muggy' Mike strolled into the villa and left all the girls in a flap over those piercing blue eyes.
Considering she was supposed to be loved-up with current BF, Chris at the time – this superb phrase described how ALL of us have felt at one point.
'Hashtag Looks, Hashtag Game, Hashtag personality, Hashtag everything'
When he was fighting for the affections of Olivia, Gloucester-born farmer Chris rated himself VERY highly against love rival, Mike – so much so that he forgot he was on TV and started verbally Tweeting about himself instead.
'Lady in the streets, freak in the sheets'
The nation's reality sweetheart, Camilla Thurlow shocked everyone when she made this saucy statement in the Beach Hut.
But after getting naughty with Jamie Jewitt last week, it seems Cam's mantra is true. Ooo la la.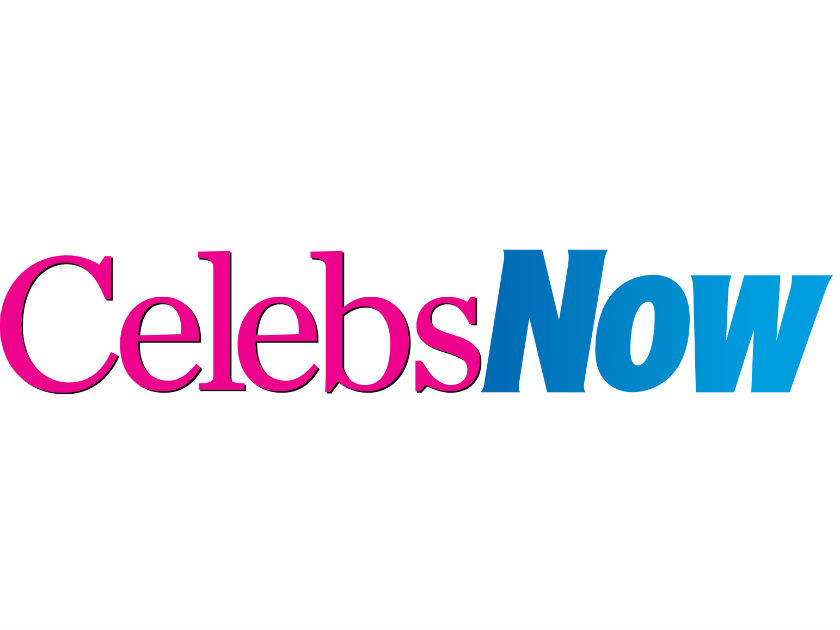 'Dip your carrot in the hummus'
When BFF's Chris and Kem sat down to chat about the new girls, their conversation quickly became a bizarre metaphor about girls being like hummus.
After Chris suggested Kem dip his carrot in the fresh Middle Eastern snack, Kem replied: 'Breadsticks, celery, carrot. You don't have to be one channel.' Okay, boys!

'I was in a band called The Blazin' Squad'
In case you didn't hear, Marcel Sommerville used to be in 90s boy band, The Blazin' Squad. We'll forgive you for missing it because he definitely doesn't like to brag about it.
'He's just a tuna melt'
Another weird food metaphor that we're not 100% certain on, but this time it came from resident troublemaker Theo Campbell after Jonny Mitchell branded him a 'giant b***end'.
While we have no idea what a tuna melt is, we're pretty sure Theo wasn't referencing the deliciousness of an actual tuna melt.
'Jason Staythumb'
Chris managed to turn Hollywood hardman Jason Statham into an Internet sensation when he accidentally spelt his surname 'Staythumb' in a villa challenge.
And obviously a load of hilarious memes quickly followed.
'He's 100% my type on paper'
Amber Davies has pretty much declared that every man to have strolled into the villa is definitely her type 'on paper'.
But our favourite moment has to be when Chris delivered the killer line that the 20-year-old must have 'a lot of paper'. Bravo, Chris.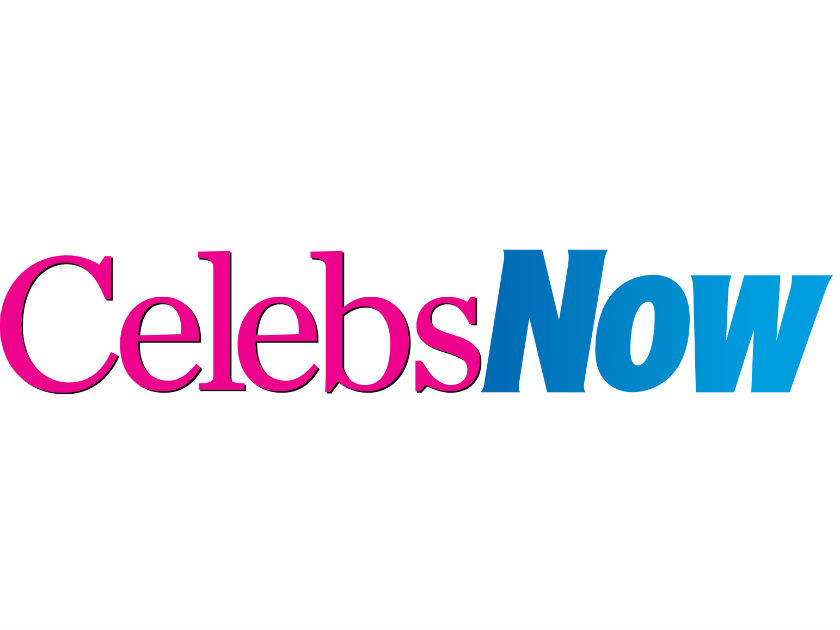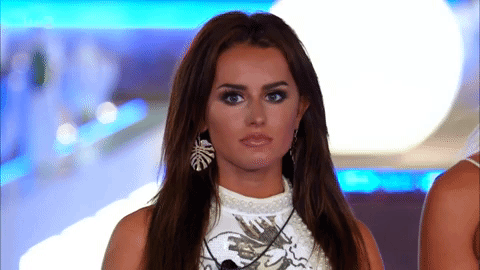 'She thought it was ma leg init'
Apparently there's a reason Marcel bedded nearly 300 girls back in the day as he made THIS funny comment about his manhood.
Poor Gabby.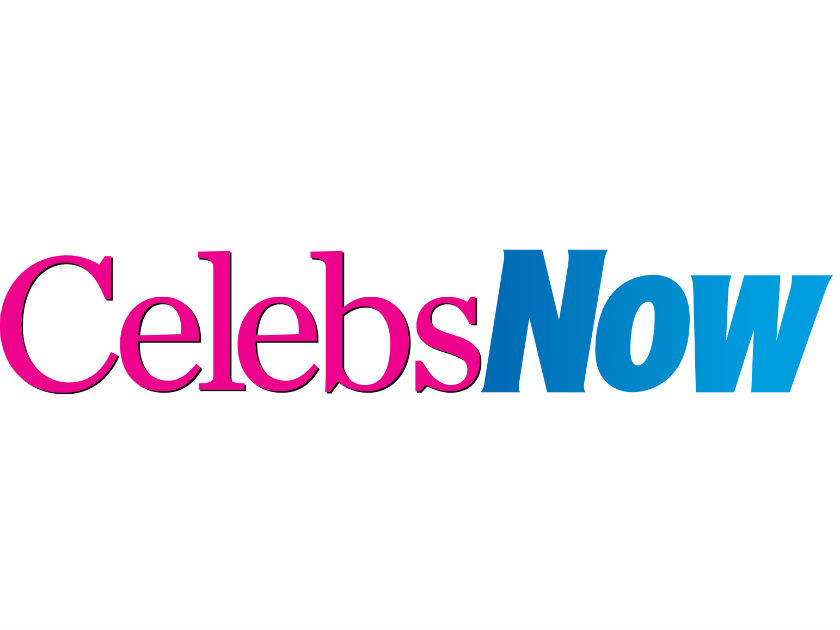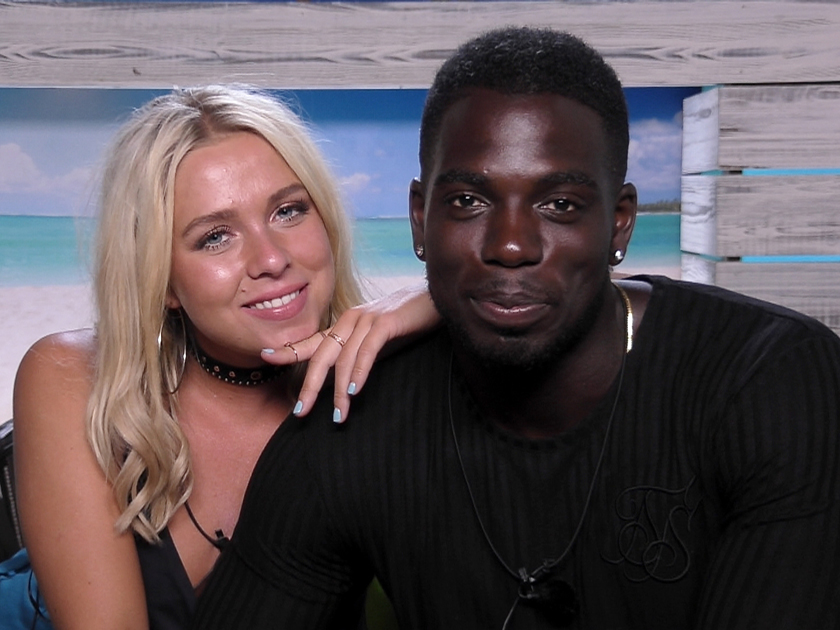 'Garlicio'
It can be tough shopping in a foreign country at the best of times. But when Olivia and Chris were tasked with cooking dinner for the whole villa, they decided to 'have a guess anyway' when buying the ingredients.
And it was pretty hilarious…
'Do you want me to rap a bit to lift the mood?'
Back to Chris again. This man is a GOLDMINE of hilarious quotes.
This time it came as the aftermath of another shock recoupling hit the villa when new girl Georgia Harrison picked Kem to couple up with.
Unfortunately Chris' suggestion of an impromptu song to cheer everyone up didn't go down too well with Olivia, who snapped back: 'No, no one does.'
We do Chris, we do.