Did he cheat? Did they fight too much about the kids? Read the latest...
A big, black cloud was cast over Hollywood romance on Tuesday 20 September because Brad Pitt and Angelina Jolie confirmed they were getting divorced after two years of marriage.
Ange, 41, was the first to comment on the news saying through her lawyer: 'This decision was made for the health of the family. She will not be commenting, and asks that the family be given its privacy at this time.'
Two hours later Brad, 52, said: 'I am very saddened by this, but what matters most now is the well-being of our kids. I kindly ask the press to give them the space they deserve during this challenging time.'
And the world went into inevitable meltdown with tongue-in-cheek Jennifer Aniston memes…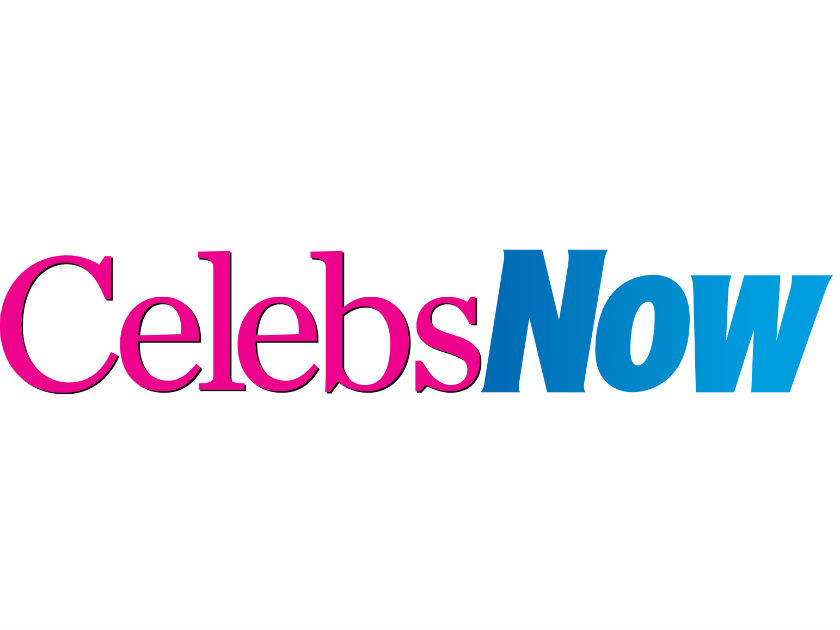 But as the dust settles everyone is asking the big question of 'WHY?'
They have been together for over 10 years, they have six kids together. They seemed so perfect.
So what happened? Here are the theories that have been reported so far…
Ange wasn't happy with Brad's 'parenting style' 
US site TMZ was the first to report on the divorce, noting that Angie asked the judge for 'physical custody of the couple's 6 children' and that 'she does not want Brad to have joint physical custody.' The site went on to include quotes from a source saying, 'Angelina's decision to file has to do with the way Brad was parenting the children … she was extremely upset with his methods.'
People magazine later added that Brad was stricter that Ange liked. The source argued, 'Brad has always been stricter. He has wanted the kids to have more structure. Brad will get frustrated sometimes and yell at the kids. Angelina always had a more relaxed attitude when it came to the kids. She definitely never yells.'
Two days after the news broke new reports emerged saying Brad was being investigated by police and social services in Los Angeles amid reports he got 'verbally abusive and physical with his children' on a private jet.
TMZ reports that the alleged episode, last Wednesday, prompted Angelina Jolie to split from the 52-year-old the next day and then file for divorce.
Brad is believed to be under investigation by the LAPD and LA County Department of Children and Family Services. He and Jolie are said to have been interviewed as part of the probe, and there are plans for authorities to speak to the children.
Brad hasn't commented on these rumours but a source close to him said hat he is taking the matter seriously but 'did not commit any abuse of his children.'
2. Brad had 'fallen off the wagon'
Further TMZ sources note that Angelina became 'fed up' with Brad's consumption of 'weed and possibly alcohol.' In 2013, Brad, however, told Esquire that he gave up drugs to have a family. 'For a long time I thought I did too much damage – drug damage,' he said. 'I was a bit of a drifter. A guy who felt he grew up in something of a vacuum and wanted to see things, wanted to be inspired. I followed that other thing.'
3. Was his co-star Marion Cotillard involved? 
Another US site Page Six said that Angie had suspicions that Brad was 'fooling around with Marion' on the set of their film Allied.
Marion Cotillard is currently in a relationship with Guillaume Canet and further sites have published insider quotes saying that Marion was nothing to do with it. 'Marion and Guillaume are blissfully happy, and these kind of claims are not what Marion wants to be hearing,' said a source close to Marion's family in her home city of Paris.  'Claims that she's cheating on Guillaume with Brad will leave her absolutely devastated. This doesn't sound like her at all.'
On Thursday – two days after the allegations – Marion released a statement denying all involvement and announcing she was pregnant with her second child. 
So, no, she wasn't involved.
BRAD'S PSYCHIC PREDICTED THE SPLIT…
   4. There was a mysterious 'incident' 
An Us Weekly source claims that Ange made the decision to divorce only one week ago, after something happened. 'An incident took place and prompted [Angelina] to act and file,' the source told the tabloid. This incident 'affected the entire family.'
Could this have been the fall out on the private jet?
   5. Could Selena Gomez have played a part? 
The pair met at the Golden Globes in January and Selena posted the photo on Instagram…
While nothing untoward was going on apparently Ange wasn't happy. A source told US site The National Enquirer: 'Angie blew a gasket when she saw Selena's Instagram, and heard through friends about how brad and Selena flirted so shamelessly. Now Selena is bragging to everyone that Brad is [keen] to make another movie with her. Selena is going around jokingly calling Brad "my future husband," and Angie is obviously none too pleased.'
That doesn't mean she had anything to do with the divorce though.
    6. She hated the house in France and was sick of Hollywood
Angelina was said to be unhappy with their homes in Europe and in the US.  We all know she loved to travel the world but was her desire to be a nomad too much for Brad?
So what is the truth? Only time will tell.
Let us know what you think – tweet us @celebsnow.