Madonna's Confessions World Tour, Cardiff - exclusive review by Jeremy Mark, Deputy Editor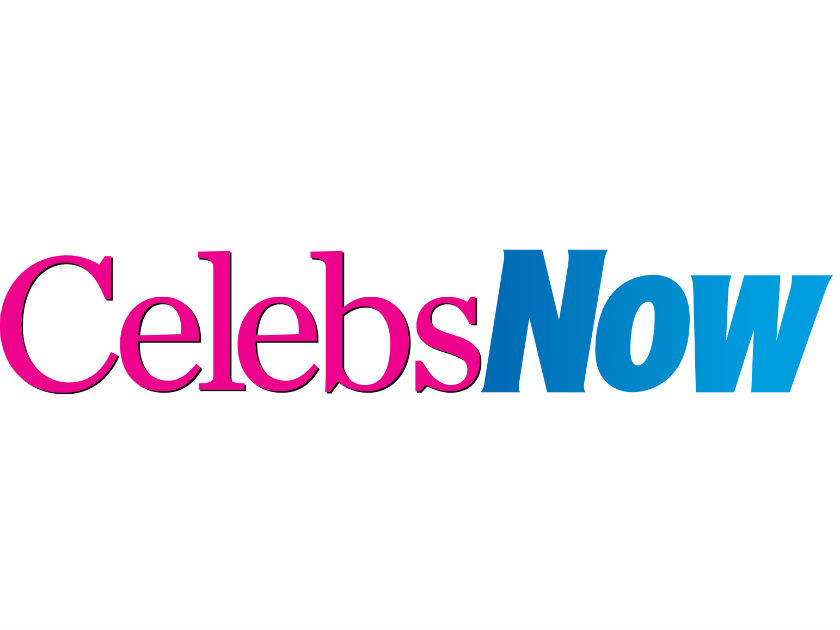 Madonna's Confessions World Tour stormed into Cardiff's Millennium Stadium on Sunday – and it was the most spectacular live show we have ever seen

Madonna has done it again. Two years on from her awesome Re-invention hit-fest, she's back with an even more theatrical, even more fantastical, even more surprising show.

Never one to do things by halves, M's latest creation is like a mash-up of Cirque du Soleil, the Eurovision Song Contest, an equestrian fetish club, a rock show and the legendary New York disco Studio 54. It's risqué, it's camp, and it's simply stunning.

From the minute she appears on stage in Jean-Paul Gaultier's twist on a horseriding/bondage get-up, emerging from the largest mirrorball known to man (it's clad in $2million worth of Swarovski crystals and weighs one and a half tons), Madonna keeps her promise and turns the stadium into one giant, thumping, pumping dancefloor.

Throughout the evening she's joined on stage by a troupe of roller-disco dancers, a revolving saddle and images of her horse-riding accident X-rays. She wears a flashing 'Dancing Queen' cape, several sequinned bomber jackets and appears chained to her infamous mirrored crucifix, that has had religious groups up in arms.

Yes there's the obligatory political bits (it would hardly be a Madonna show without them). And you could be picky and question why Madonna has missed out some of her most popular hits (there's no Holiday, no Like A Prayer and no Vogue this time). But with an album as hot as Confessions to perform, the smattering of old favourites like Lucky Star and La Isla Bonita (which sends the temperature in the stadium soaring) are really just an added bonus.

With this show as near to perfection as a concert could possibly be, it's no wonder Madonna's still totally unchallenged as the Queen of Pop. In her song Like it or Not, the 47 year-old icon chants, 'Love me or leave me, cause I'm never going to stop.' And as long as she keeps on doing what she's doing, we're going to hold her to that promise.

NOW star rating: * * * * *

The Confessions Tour, song by song
Equestrian section


Future Lovers / I Feel Love
Images of horses fill the big screens, to the thumping beat of galloping hooves as Madonna appears from inside a glitterball and proceeds to whip her incredibly equine-like dancers and the 59,000-strong audience into a frenzy. M throws in a few bars of Donna Summer's disco classic I Feel Love for good measure, while on-screen an imprisoned Madonna is seen humping the floor of her cell under the gaze of a black stallion. Brilliant!

Get Together
A more simple routine for her latest single, sees the superstar spinning around with two dancers on the enormous runway stage.

Like A Virgin
M always has fun with this one, and while pictures of the X-rays from her horseriding accident play on the screens, she rides, thrusts and pole dances a-top a rotating black saddle. Not quite sure what it all means, but it's fun to watch.

Jump
Having thanked us all for coming to her 'little show', Madonna joins her dance troupe in what can only be described as Olympic-standard acrobatics, before disappearing into the stage.

Live To Tell / Confessions
The bit with the disco crucifix kicks off with the dancers confessing their sins, after which Madonna appears chained to a giant cross, wearing a crown of thorns, with a heavenly light behind her to sing one of her best ballads. The song ends with an on-screen message about the vast number of third world children orphaned by Aids.

Bedouin section


Forbidden Love
As a bell tolls, M removes her crown and drops to her knees and then writhes the crucifix, accompanied by a homoerotic dance routine.

Isaac / Shofar
An absolute highlight as M is joined on stage by singer Yitzhak 'Isaac' Sinwani from the London Kabbalah Centre for the song that sounds like an Israeli Eurovision entry fused with Madonna's former hit Secret. Partially sung in Hebrew, this is fortunately as Kabbalah-influenced as the show gets, although Isaac does play the shofar, a screechy-sounding ram's horn usually used in synagogues on Jewish high holy days.

Sorry
Madonna puts on a leather jacket for this high octane routine involving a mock streetfight between her dancers, which, of course is won by the girls.

Like It Or Not
This is the song that sounds a bit like Fever and it sees the incredibly agile Madonna cavorting around a chair, Chicago the musical style. A rose unfolds onscreen at the end.

Sorry Remix
A film interlude where the star takes the piss out of world leaders, politicians and dictators, flashing up images of Tony Blair, George Bush, Condoleeza Rice, Osama Bin Laden and even Adolf Hitler, interspersed with clips of monkeys and chimpanzees.

Never Mind The Bollocks


I Love New York
You have to wonder whether Madonna's taking herself seriously or not here as she strums an electric guitar, struts around the stage and belts out this awesome rock track. Puts Mick Jagger, Jon Bon Jovi or The Darkness to shame!

Ray of Light
'Come on Cardiff, show me some love,' yells the guitar-playing diva, while her dancers, dressed in black, vogue behind her and then move down the runway with military precision.

Let It Will Be
Madonna thrashes around the stage to this album track, as psychedelic live footage of her performance fill the screens.

Drowned World (acoustic)
This is as simple and quiet as the show gets. Madonna sits on some steps and sings this track beautifully.

Paradise (Not For Me)
Possibly the best vocal performance of the show sees Madonna (on acoustic guitar) duet with her Kabbalah mate Isaac on this song from her Music album. Accompanied by a clip of blossom falling from a tree. Absolutely flawless.


Disco section


Music Inferno
This section opens with flashback clips from Madonna's videos, as the stage is turned into a giant roller disco. The band belt out The Trammp's dancefloor classic Disco Inferno which is mashed-up with Madonna's song Music. M herself and two dancers appear in full Saturday Night Fever white suit regalia and bust some awesome moves, ending with the iconic John Travolta one arm in the air disco pose.

Erotica (Disco Mix)
Surrounded by mirrorballs, this saucy track is given a welcome dancey makeover, as Madonna, dressed in a spangly purple and white catsuit tangoes with her troupe.

La Isla Bonita
A real crowd pleaser, a thumping disco beat gives this Latino number an awesome carnival-flavour.

Lucky Star
Madonna's on a roll! She feigns a collapse, only to rise wearing a flashing white cape with 'Dancing Queen' emblazoned in sequins on its back, to sing this old favourite along with two amazing female backing dancers.

Hung Up
Her only encore literally sets the entire Stadium alight. Wearing a spangly purple leotard (well, there had to be one, didn't there?), the uber-agile, super-svelte Madonna and her dancers tear up the stage amid a shower of gold balloons. As the message 'Have you confessed?' fills the screens, the whole joint is jumping, as the supertstar leaves the stage and is driven away from the stadium in a silver Land Rover.

• For more information on Madonna's Confessions World Tour, or for ticket details, visit www.madonna.com

Now stayed at Cardiff's trendy The Big Sleep Hotel, which has been voted one of the 25 coolest hotels in the world. With modern rooms, and prices starting at just £45.00 per night, ultra-chic The Big Sleep Hotel is the UK's first design hotel for budget travellers. For more information, reservations and special offers visit www.thebigsleephotel.com or call 029 20 636363