Is this perfectly filtered marriage a real representation of their relationship?
Arms around each other, Mark Wright beams for the camera while his wife Michelle Keegan looks down coyly. Taken in Majorca last week, the image could be that of any young couple in love on their holidays. Michelle, 29, captioned the sweet photo: '♥@wrighty_' and it received more than 110,000 likes from her Instagram followers.
Meanwhile, Mark, also 29, responded with a loved-up mini video of the couple enjoying what appeared to be a romantic dinner at Ritzi Restaurant in Puerto Portals, captioning it: 'One of the nicest places I have been…'
The 'cute couple' photos continued on their return to Essex, with the pair snapped last week leaving Luton Airport arm in arm, and Mark posting pics of their romantic night in with a movie and Chinese takeaway. But while in front of the cameras they appear to be the perfect couple with their defiant loved-up selfies, is all as it seems behind the scenes?
'The public image Michelle and Mark have presented is very carefully done – they even choose the music for a lot of their social media posts now,' says a source close to the couple. 'But if you think that these images are absolute proof that they have a perfect relationship, then you have to understand that no marriage can be picture-perfect 100 per cent of the time. It's been so long since they spent any length of time together. There's always been work in the way, or other people around who tend to monopolise their time.'
READ MORE: THE LATEST CELEBRITY NEWS
During what should have been a romantic holiday dinner, the couple looked strained in snaps taken when they were off-guard – not surprising given they've been held under such scrutiny. However, an onlooker in the Spanish restaurant told Now: 'They were a little tired but seemed very content and relaxed in each other's company.'
In a video Mark posted to his Instagram feed, Now couldn't help but notice what appeared to be a slightly irritated expression on Michelle's face. Even their fans told Mark off on his Instagram. One told him: 'michkeegan is like God, put ya bloody phone down.'
Mark's love of Instagramming their time together is a bone of contention for Michelle according to our source, who tells Now the pair struggle to agree how to spend the little bit of downtime they get together.
'Maybe his idea of heaven is a Chinese takeaway in front of his huge flat-screen TV in Essex. But Michelle aspires to more and that's what they were arguing about while they were away.
'Mark is more than capable of turning on the charm and he did a pretty good job on their holiday in Majorca. Let's face it, he knows the island well enough with the amount of time he's spent working there over the summer.
MARK WRIGHT AND MICHELLE KEEGAN: WORLDS APART
'And to be fair, Michelle did get carried away with the setting when he took her out to dinner. It was a great night – just a shame he had to spend so much time on his phone taking pictures to send to his followers.
'When Michelle is on her own she tends to tweet for work and not much else. Mark's different. For him everything is work and he spends so much time on social media, making sure the picture looks right, he sometimes forgets that it's reality that counts.'
The pair put on a show of togetherness in front of the cameras at the premiere of Michelle's new BBC One drama Our Girl last Thursday night. Mark gushed to Now at the screening: 'I'm very proud of my wife.'
But during the event there was a moment of awkwardness when Michelle was asked who was the better kisser between her two handsome co-stars and love interests in the drama – Luke Pasqualino, 26, who Michelle was rumoured to have grown close to on set and who stayed away from proceedings – and Royce Pierreson, 25, who plays her fiancé in the drama.
Michelle retaliated: 'I have splinters in my arse right now because I'm on the fence! All I'm saying is they were both very good… more Royce.'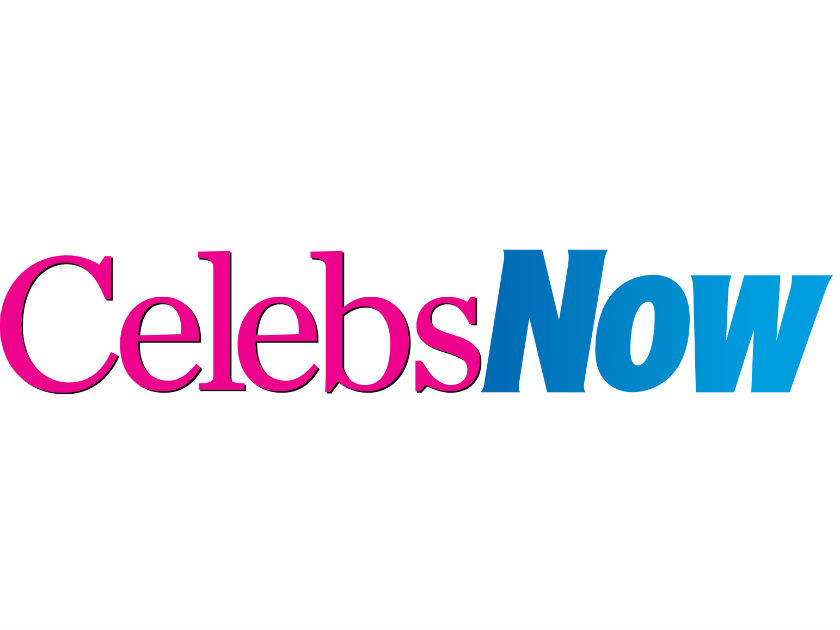 She also looked tense when asked how she managed being away from her husband for two months, answering: 'I had the best, best time. Before I went I was thinking I'm going to get homesick, but I'm not joking, I loved every single second of it. It was a life experience for me. There's Facetime which I use all the time – Mark came over, and my brother. I was in contact with them the whole time I was there so it wasn't that bad.'
But once the media launch was over, Mark's smile turned quickly to a frown as the couple travelled on to London hotspot Mahiki for the after-party, accompanied by the handsome Ben Aldridge, 30, who plays Captain James alongside Michelle in the show.
However, while concerned fans are left wondering 'are they, aren't they', our source says Michelle is determined to work at their marriage. 'She's a regular girl with no airs and graces,' explains her pal. 'She's trying incredibly hard to work on their marriage and be a supportive wife.' Let's hope they can put all these rumours behind them.