Broken hearts, becoming a dad and that Kate Hudson belfie. Nick Jonas has a lot on his mind…
In the shiny floored reception of Universal Music on Kensington High Street, west London, two teenage girls sit huddled on an oversized grey sofa, locked in very 
hushed conversation. 'I can't believe this is happening,' whispers one, a bouncing 
bare knee poking through ripped skinny jeans.
Across the foyer, four plasma screens burst into life, simultaneously 
pumping out a music video starring Nick Jonas – formerly of the Jonas Brothers fame – in a muscle-exposing vest and jeans. The video, for his new single Close, sees Nick struggling to touch Swedish singer Tove Lo until their clothes rip away 
and release them. For the girls – winners of a meet-and-greet competition – the raunchy spectacle is too much. 'I swear I'm going to throw up,' says the other girl. 'What 
if I can't speak? What if I faint?'
This is the Nick Jonas effect. The American boy-turned-man-mountain literally has the power to turn teens to quivering wrecks and grown women, 
er, on. We're talking, obvs, about Kate Hudson. After splitting from his model girlfriend of two – years Olivia Culpo, 23, last June, Nick, also 23, was linked to actress Kate, who, at 36, is 13 years his senior.
Nick's sure come a long way since his eight squeaky clean years with the Jonas Brothers – his band with siblings Kevin, 28, and Joe, 26. The boys, originally signed to Disney, were as defined by their purity rings as their teeny-pop music and sold a pension-securing 17 million albums before splitting in 2013, when Nick quit to go solo – a decision that sparked a (temporary) brotherly rift.
Kevin went on to make a reality show, Joe tried – and failed – to 
go solo before launching his band DNCE, and while Nick's music career has flourished he's also carved out an acting career, playing martial arts fighter Nate Kulina in US TV show Kingdom as well as starring in Fox's black comedy Scream Queens.
Inside a glass-walled office, Nick greets Now with a bear hug and sinks down onto a leather sofa before repositioning his black cap, emblazoned with LYWC – acronym for his second album, due out in June, Last Year Was Complicated. Now bagged 
a sneaky early listen and it's amazing – as is Nick. Open as a book and easy on the eye, it's abundantly clear why the fans in the foyer – and Kate – are hooked.
Nick, full marks for the new album. Did you cry writing any of the tracks?
I'm not really a crier but one song, Chainsaw, is about my break-up with Olivia. I wrote it back at my home in California, where we spent a lot of time. I was walking around the house and everything was bringing back memories. The lyrics are about wanting to take a chainsaw to the sofa and break the china to get rid of the memories.
Ouch! Did you forewarn Olivia about any of the songs?
I would have but we haven't spoken in a while. There's nothing offensive on the record – all of it is flattering. When I speak about her, or anybody for that matter, usually it's in a way that's still with a lot of respect.
Has your pal Taylor Swift, the expert at weaving exes into songs, given you any tips?
She hasn't, but she gets more specific and direct in a way that 
I don't know I'd want her to 
write a song about me!
Is it always possible to stay on good terms with an ex?
It is possible, but not always.
So what's happening with you and Kate Hudson?
We're very good friends. Whatever it was, I think it's between her and me. I'll just leave it at that. But it's never simple, with anything.
Kate's 'belfie' earlier this year was apparently a cunning plan to win you back. Did it work?
Well, I'm single, so I guess that kind of answers it. But I didn't see the bottom in the bath photo. I missed out. Bummer!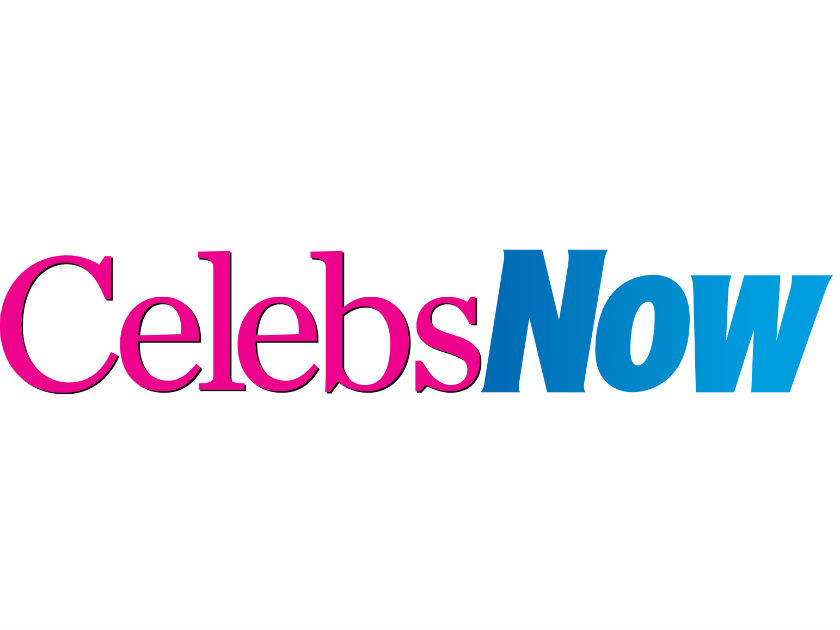 Er, literally! So there's no lucky lady on the scene?
I'm very single right now. It's circumstantial – it just sort of happened that way. In the last couple of weeks I've become even busier doing promotional stuff, so there's literally no time. I wish I had something very juicy but 
at the moment I don't.
What about the rumours that you're dating Lorde?
No, no, we're not. We all went 
to Lady Gaga's party together and there were other people that left with us but they singled us out, which I thought was funny. But Lorde's great. She's a badass 
and very intelligent.
You were dating Kendall Jenner. We're not marrying you off, but could you handle being part of that family?
Everyone from the family has always been very kind to me. I wouldn't involve myself in the reality television side of things, though. It just gets weird.
If you could date anyone, who would you pick?
Just based on their looks? I know she's got a man and I'm very respectful of that but it's a celebrity crush – [Swedish actress] Alicia Vikander. I think she's just amazing.
What's your dream future when the right girl comes along?
I read a quote by [actor] Bill Murray where he said: 'If you feel like you've found the one, your first thought shouldn't be about 
a ring and marriage, it should be about seeing the world with that person and having amazing memories.' That sounds like the ideal situation to me.
Has Taylor Swift lined you up to perform at her wedding to Calvin Harris?
She's got to get engaged before 
we start thinking about performing at the wedding! 
I haven't heard any rumours yet. She's got a pretty big list of [wedding singer] options – I'm 
not sure I'd fall on that list.
Do you feel guilty that your career is booming when your brothers Kevin and Joe haven't cut it as solo musicians?
No, there's no guilt, especially now that Joe's band is doing 
very well. I think they're going to have a big hit here, too. It was an important journey 
for Joe to go on and 
he learned a lot 
about himself.
If the three of you were in a boxing ring, which of you would win?
I'd definitely win. In Kingdom I play a fighter and we really do the training, so it's a little unfair. It's not even a macho thing. It's strictly logic. It would be hard for them to beat me in a fight.
Do you regret the whole purity ring thing?
We didn't want to speak about it and the journalist who made it the point of his article took a lot of liberties. We were still growing [and] the conversation of sex and what it means to you should be your own, not publicised in the way it was for someone who was 14 at the time. It was really strange.
Which celebrity has seriously wowed you?
I've met Beyoncé quite a few times and she's like a queen. That family has been amazing to me. After my performance at Made In America [festival] last year, 
I spent the day with Jay-Z and watched his wife perform.
Have you met Blue Ivy, too?
I have and she's a real sweetheart. She loves her daddy, a lot.
Are you broody?
I have a two-year-old niece [Alena, Kevin's daughter with wife Danielle] who I love 
to death. I was out in New Jersey recently visiting them and over the course of the eight hours I was giving her all of my attention and love and she probably gave me her dedicated time for about 15 minutes in total. But it was the best 15 minutes of my year! For the first time I thought: 'I get why people have kids.' Eventually, a family would be amazing and I think I'd be a great father.
Is it true that Harry Styles is joining the cast of your show Scream Queens?
I'm not sure but I've heard from 
a few people in LA who've seen him – agents and casting directors – that he's a good actor, which is interesting.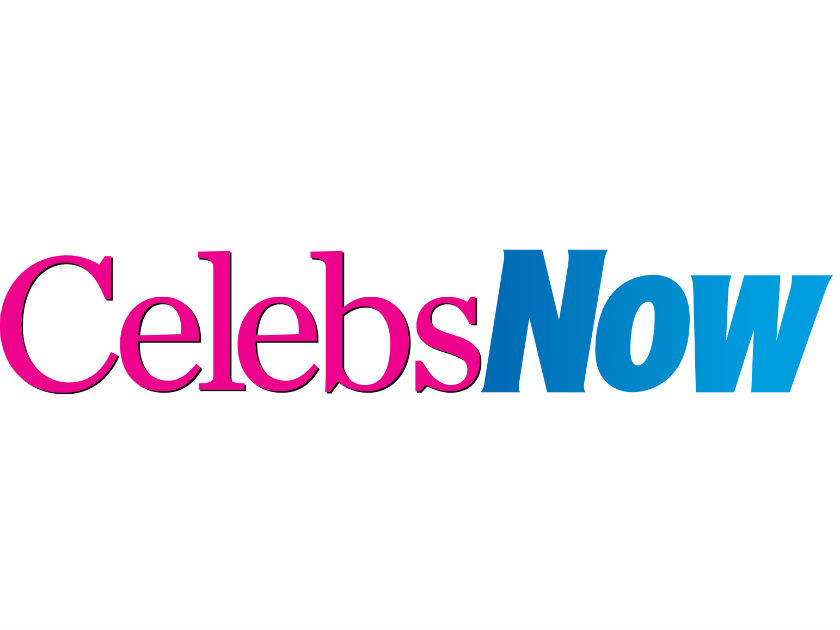 Roughly how many selfies do you take before you upload to social media?
Just one. I have four years' 
worth of photos on my phone 
– that's about 10,000, and 800 
of them are selfies!
Why do you never show your teeth in photos?
I'm starting to more now. I'm kind of over being insecure about it. I was insecure about it for a long time because they're not perfectly straight. But who cares? They're teeth. I've started to let go of the need to 
be so perfect.
What's your opinion of US presidential hopeful Donald Trump?
I'm going to have to pass on that question. It's my one rule – no politics. It's just bad.
OK, let's try this one… Who would you prefer to be stuck in a lift with: Kanye or Kim?
Kanye! I just think it would be super-entertaining and also 
I think he's a genius. I love his album and I'd just want to 
hear him talk.
But would you beg him to stop crazy Tweeting?
No, I'd encourage it. I'd tell him to keep going!
Nick's new single Close is out now. His album Last Year Was Complicated is out on 10 June