This Morning's psychotherapist pair reveal to Now which celebs they've cured of phobias and how they make their marriage work
This Morning's resident psychotherapists Nik and Eva Speakman have helped dozens of celebrities, including Holly Willoughby and Vicky Pattison, to overcome phobias and issues – not to mention ordinary people who've been told they will never be cured. The show recently won a gong at the National Television Awards, so it must be doing something right. Here, Nik, 55, and Eva, 47 – who live in Rochdale and have two children, Olivia, 20, and Hunter, 11 – talk about their amazing miracle cases, working on This Morning and how they cured a lady who was scared of Simon Cowell…
You've helped so many people on This Morning over the past seven years. What is it you love about the show?
Nik: It's the best daytime show. It offers so much support and advice across so many areas. I was at a charity function recently and a man thanked me for saving his life. I told him I didn't recognise him. He said: 'You don't know me, but I decided to kill myself. I dropped my wife and daughter off, I went into the house, I had my last cup of tea and I put This Morning on. You were working with someone and you cured them. I realised then that there was hope for me.'
Eva: It doesn't get any better than that. Is it true you helped Holly Willoughby cure her fear of ghosts?
Nik: A fear of ghosts is unusual and yes, we did work with her on that. But actually, she was more scared of flying. Holly was on a kids show years ago and she went on a plane for it. They turned the engine off and she had no idea it was going to happen. Anyone in that situation would be completely terrified.
READ THE LATEST CELEB GOSSIP HERE
Eva: We helped her and she flew a few days later. She posted on Twitter that she was over it.
How can people cure their fear of flying without spending a lot of money?
Nik: You have to put things into perspective. If someone's scared of flying, they should download this amazing app called Plane Finder. You'll see the sky is full of planes. You have to ask yourself: 'Why?'
Eva: If your phobia were justified, we'd all be fearful of flying, so what you have to do is change your perspective. You have to ask how many of your flights got there safely? The answer is they all did.
Has Phillip Schofield ever asked you for help?
Eva: No. The only thing he's ever mentioned is that he hates the scraping of cutlery. We were talking about I'm A Celebrity and the one thing he can't stand is the scraping of metal when they're eating on the show! But he's never asked for help.
Last month on the show, you helped Stephen Day, who suffered from PTSD [Post-Traumatic Stress Disorder] and was having terrible convulsions…
Nik: Stephen was challenging, because numerous health officials had told him he was incurable. We saw him having fits and he'd tried to kill himself three times last year. Knowing he'd got that low was a lot of pressure but after a 50-minute session with us, he was cured. It was so emotional.
Eva: We all cried.
What's been your most rewarding case?
Eva: Those in the emergency and armed forces stand out. It's nice to give something back to the brave people protecting us.
What's the most bizarre phobia you've been asked to cure?
Eva: There was a lady on This Morning who had a phobia of Simon Cowell! She worked in Tesco and she would get really edgy when it got to going past the magazines.
Nik: Watching The X Factor was horrendous for her. Even I was thinking: 'Really?' But it turned out that her father had this look when she was little if anyone did anything wrong. And he'd recently died and she was grieving. So when Simon did the same look on TV as her dad used to when they were in trouble, she linked that fear to him.
Eva: We managed to cure her and they brought out a host of people in Simon Cowell masks!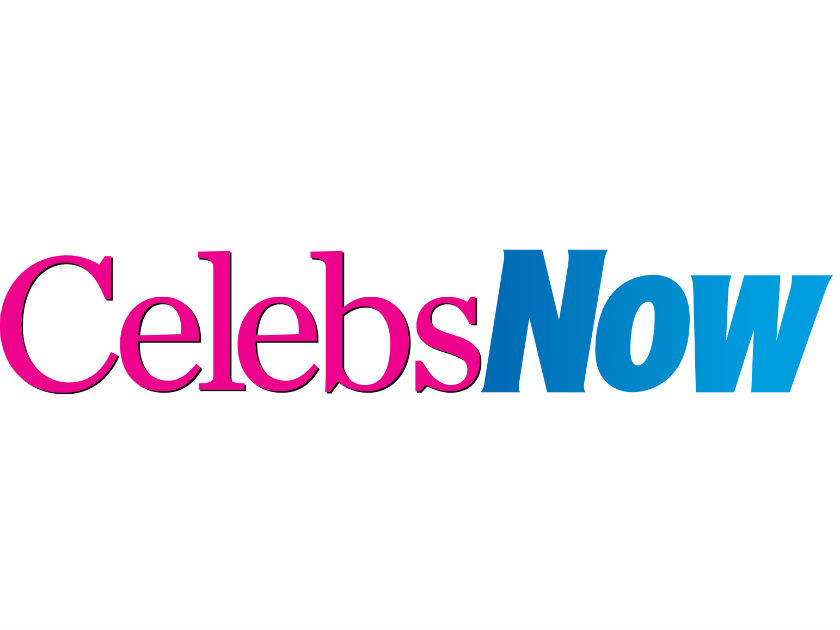 Are phobias irrational?
Eva: Having a phobia isn't irrational. The fear itself is irrational.
Is there anything you haven't cured?
Nik: No. What we do is change people's perspective. We provide people with new evidence to get them to change how they think.
Have you got any phobias?
Eva: Both of us had phobias in the past. I had a fear of heights and spiders.
Nik: I had a fear of cockroaches.
Eva: We worked on each other to get rid of them.
Nik: And now we've got spiders and cockroaches as pets!
Vicky Pattison has credited you with changing the way she feels about herself. She said she didn't feel she deserved to be loved…
Nik: Her management arranged for us to meet with her but she didn't want to come along!
Eva: She'd had a late night and all she wanted to do was sleep. She had a bit of a barrier up.
Nik: I remember her saying: 'How long am I with you?' We told her it was three hours. She said: 'I tell you what, let me have a sleep for three hours.'
Eva: We said: 'Give us an hour and tell us what you think then.' Within an hour, we were the best of friends.
Who's been the most challenging celeb to work with?
Eva: Vicky was a lovely challenge because she changed so quickly.
Nik: [Strictly Come Dancing champion and TV presenter] Ore Oduba was challenging. He was standing in for Phillip on This Morning and was nervous. We had 15 minutes with him and he had to prep for the show at the same time.
Which celebrity would you love to work with?
Nik: I'd love to work with Lady Gaga. She recently said she'd been suffering from PTSD. We know she can get over it.
What can people do about eating too much if they're trying to lose weight?
Nik: You need to set a goal. Just saying: 'I want to lose weight,' won't work. You need to say: 'By June, I will have lost 2st.' Suddenly you have a clear plan.
Eva: Keeping a diary is great. You can write down your goals, what you're eating and when you plan to exercise. That way, it's like an appointment. Nobody overeats because they want to. It's important to look at why. It could be loneliness, for comfort or if you feel bad about yourself.
Why are people addicted to sugar?
Eva: Because it gives you an increased level of 'feelgood' endorphins. We're always seeking to feel better and we become addicted to things that give us an unnatural high.
What about partying too much – how can people tone down their drinking?
Eva: A big factor is your friendship circle. If you want to curb your party lifestyle and someone phones you, tell them you love your nights out but you're restricting them. And if they phone, don't answer the call, as they'll talk you into it!
It can be easy to feel like you're not 'enough' in this day and age. What are your tips for self-confidence?
Nik: You need to take stock and look at how far you have got. We often forget where we started in life. We also compare ourselves to others. But if someone started their journey two years ago and you've only started this week, then you'll feel a failure. Instead, you need to say: 'I admire that,' and set it as a goal.
Eva: You should also look at who made you feel that way and do they have a valid point. If you have people who love and care for you, you should feel proud that you're loveable.
Would you mind if your children went into showbiz?
Eva: Olivia and Hunter are such positive, well-balanced and kind kids. Whatever makes them happy, we'll both support them.
Do they mind you being on TV?
Eva: No, not at all. They're both very supportive.
Nik: Our mission is to make a big difference. We're working with Amsterdam University at the moment to get our therapy [Schematherapy] recognised.
You've both got long, blonde hair. Do you coordinate styling?!
Eva: Nik recently had his hair cut.
Nik: I got a big thumbs-up and then I started growing a beard and got massive thumbs-up!
Eva: He's looking really good.
You've been married more than 20 years. What's your secret?
Eva: We laugh a lot. We do hear a lot of sad and emotional stories, but the ending is brilliant. Sharing that is fabulous.
This Morning is on ITV at 10.30am on weekdays. Visit itv.com/thismorning