Wow - it's been a BIG year of news!
The past 12 months have been a real roller coaster, in both celeb land and the real world. From Donald Trump becoming US president to Gemma Collins seeking compensation from the dictionary, 2016 has been blighted with drama, both good and bad.
It's a year that's seen countless showbiz splits, hordes of dodgy A-list Instagrams and many sad goodbyes to too many celebrity greats.
So here's our look back at the biggest stories of the 2016 and all the stuff you might have missed along the way…
1. Brad Pitt and Angelina Jolie split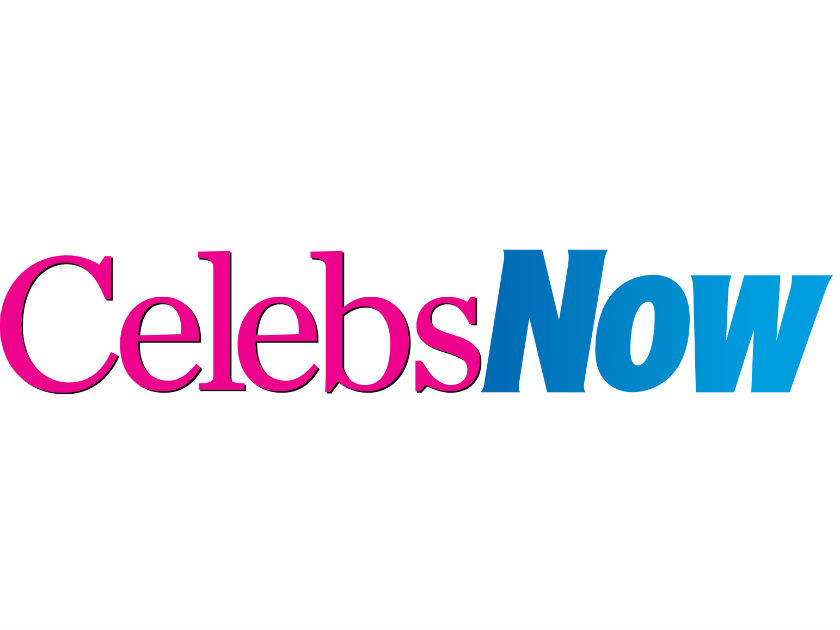 It was the break-up that rocked the showbiz world to the core. Brad Pitt and Angelina Jolie ending their two-year marriage – and 12 year relationship – by revealing they were getting divorced.
Generally regarded as one of the strongest bonds in Hollywood, the end of Brangelina came in September, when Angelina filed divorce papers citing 'irreconcilable differences'. Angelina filed for physical custody of their six children, Maddox, 15, Pax, 12, Zahrar, 11, Shiloh, 10, and eight-year-old twins Vivienne and Knox.
Brad and Ange met on the set of Mr and Mrs Smith, while he was still technically married to Jennifer Aniston.
Rumours swirled that Brad had been having an affair with the co-star of his new film Allied, Marion Cotillard, with reports alleging Ange had even hired a private investigator to keep an eye on what he was up to. Marion denied the affair, posting a heartfelt statement on Instagram explaining she was very much in love with her partner Guillaume Camet with whom she's expecting her second child.
Then Brad was accusing of hitting his son Maddox on a private jet – something he was later cleared of. A spokesperson for Angelina admitted she was 'relieved that the inquiry is over and that the custody arrangements in place will allow the children to heal.' Brad returned to the public eye in November, when he appeared on the red carpet for the Chinese premiere of Allied, looking noticeably thinner than he was several months ago.
2. Meanwhile, in Jen An-land…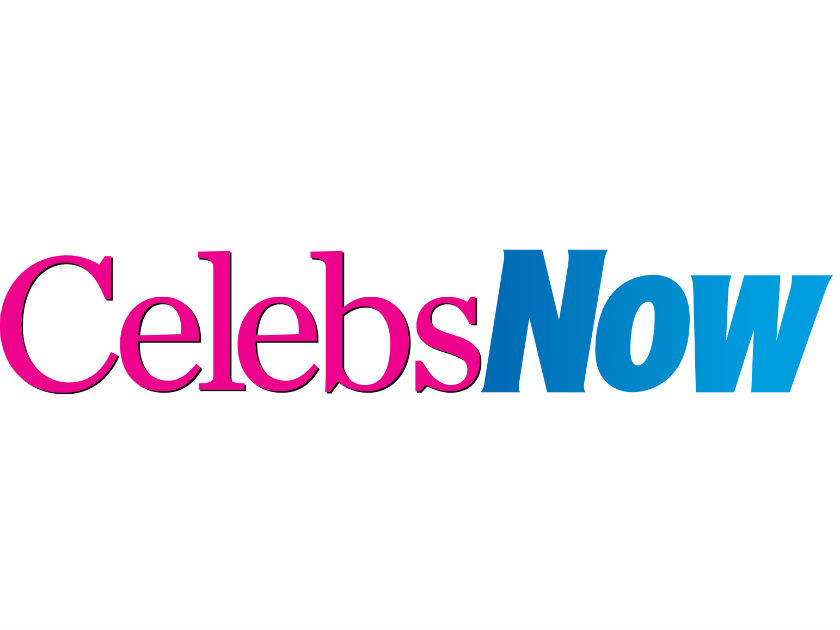 It's been eleven years since Jen Aniston and Brad split, no-one's ever got over the fact Brad cheated on her to hook up with Angelina. So it wasn't a huge surprise that 98 per cent of any talk of the split on social media contained a delighted Jen An meme, her jubilant at the prospect of the break up. Jen hasn't officially spoken about the split (surprise surprise), but her husband Justin Theroux was quizzed on the matter during a press junket for The Girl On The Train. '[Jennifer thinks] it's boring to sort of comment on anything else. People are having a bad time, that's horrible.'
3. Taylor Swift and Calvin Harris' bad breakup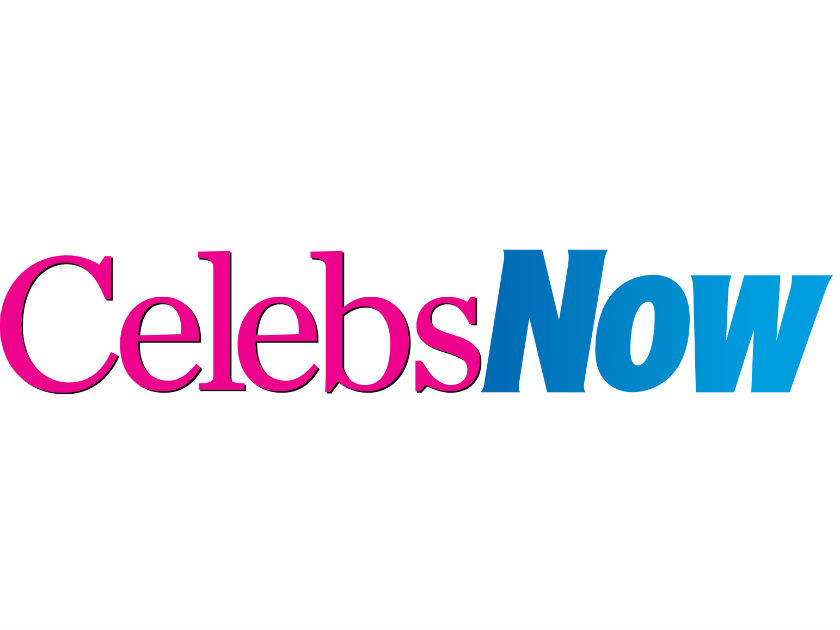 It seemed like a match made in heaven – the most eligible man in music + the most eligible woman in music = big, heartwarming famous people love. From the time they first got together at the BRIT Awards in London in February in 2014, to that time they had a right old hoot on an inflatable swan, Talvin were the couple of dreams.
Right up until the last minute, everything seemed dreamy – they even had a holiday to the Caribbean two weeks before it all ended.
Then the bombshell was dropped, and the pair parted ways, but that was only the beginning. Calvin initially tweeted: 'The only truth here is that a relationship came to an end & what remains is a huge amount of love and respect.'
But within a week, Tay was snapped kissing Tom Hiddleston. Whoops. Calvin deleted all his pics with Taylor from social media, unfollowed Tay and her bro Austin, then Taylor reciprocated.
The following month, it got nasty when Calvin went on a tweeting spree about the split (which he obviously deleted afterwards), even bringing in Tay's nemesis Katy Perry into proceedings. Taylor had revealed she wrote Calvin's hit This Is What You Came For under a pseudonym, Nils Sjoberg.
'I figure if you're happy in your new relationship you should focus on that instead of trying to tear your ex bf down for something to do,' he wrote. 'I know you're off tour and you need someone new to try and bury like Katy etc but I'm not that guy, sorry.'
After a relatively calm few months, Calvin finally spoke out about the dramz, admitting, 'When it ended, all hell broke loose,' adding his tweets were 'completely the wrong instinct. For both of us it was the wrong situation. It clearly wasn't right.'
Then in October, Calvin dropped the video to My Way, largely believed to be four minutes and five seconds of shade pointed in Taylor's direction. This was denied by Calv, but lets look at the evidence: the female lead standing on a horse (like Tay did in the Blank Space vid), an awks silent dinner between the music video lady and Calvin (like the awks silent cup of tea in her We Are Never Getting Back Together vid) and a black leather outfit straight outta the Blank Space video. Coincidental? According to well-placed sources, Taylor's working on the obligatory post-split Calvin song so it can't be far off. Plus another one, about Tom Hiddleston too, which takes us to…
4. Taylor and the great Tom Hiddleston mystery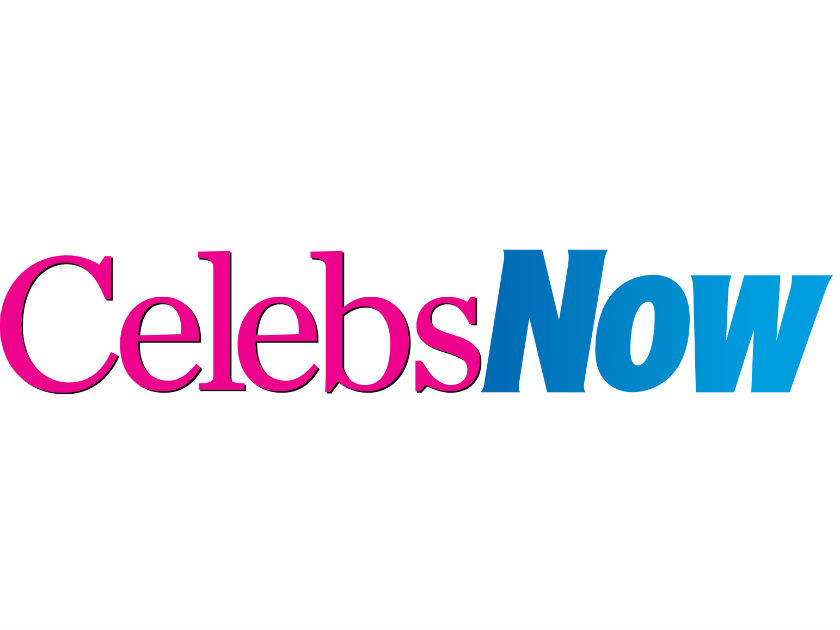 Were they trolling us? Or was it actual real love? Either way, it was weirdly sickly sweet and contrived, even by Tay's terms. They met at the Met Gala in May when she was still with Calvin, with a vid of them dancing going viral. Weeks later, they were spotted snogging on a rock in Rhode Island – Hiddleswift was officially a thing, and a lesson in lightspeed dating.
They went out in public! They met each others parents! They went to Rome and took selfies! They cuddled at Selena Gomez gigs! Then the unthinkable happened – Tom wore his heart on his chest with an 'I heart TS' vest at her Fourth Of July bash and instantly became a laughing stock, losing any hope he had of being in the running to be James Bond. The pair dated very publicly for three months, then allegedly amicably split almost as quickly as it began. Was it an elaborate hoax? Apparently not, but we're not entirely convinced…
5. Kim Kardashian gets robbed in Paris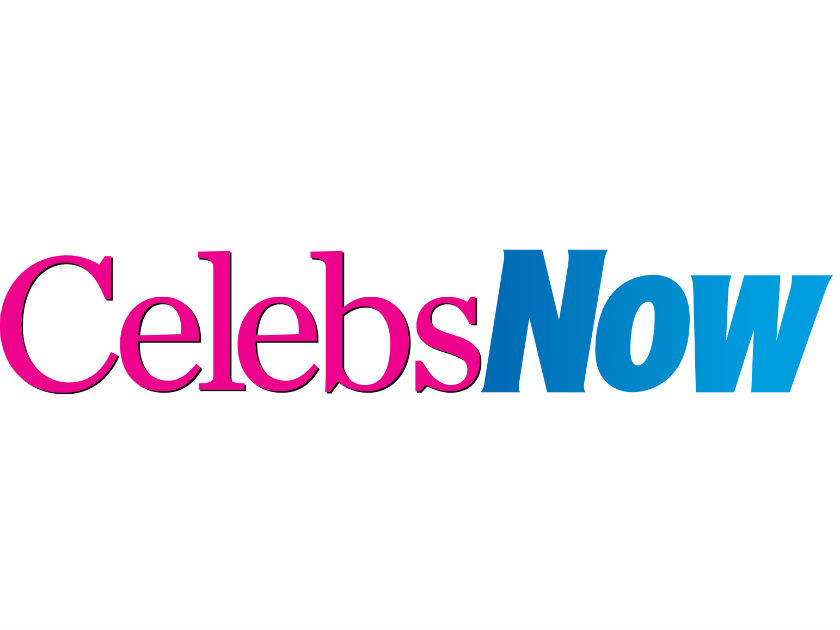 Kim Kardashian was robbed at gunpoint during Paris Fashion Week, losing over £8.5million worth of jewellery in the process.
Five armed thieves broke in to the luxury apartment she had rented for the October event at around 3am, tied her up in the bath and proceeded to nick everything of value, and two phones.
When Kanye heard about the robbery during a gig in New York, he ended the gig early citing a 'family emergency.' Kim was revealed to be 'badly shaken but physically unharmed', and took a break from social media in the aftermath of the crime. Filming for Keeping Up With The Kardashians was put on hold indefinitely, Kim didn't attend a wrap party for season 12 of the show, and then cancelled a PA at a Las Vegas club later that month. Then Kim's assistant Stephanie Sheppard announced Kim was 'taking some much needed time off.'
A website claimed Kim lied about the robbery, but soon retracted the allegations and apologised when Kim sued them. As you would.
6. Bake Off being nicked by Channel 4
To make things even worse in the gangrene. gaping wound that is 2016, plans to move the Great British Bake Off from the BBC to Channel 4 were announced – and everyone lost it. One of the worst things to happen after Brexit and Trump coming to power was the fact that Mary Berry, Mel Giedroyc and Sue Perkins announced they were remaining loyal to the BBC and would not be jumping ship when the show changed channels in 2017. Channel 4 bought rights to the show for a whopping £75 million, but appear to only have Paul Hollywood and a tent to show for it.
So it was with a heavy heart that we enjoyed this year's show – with lipsticked pouting machine Candice Brown winning the glass cake stand for her services to baking. The show's most laid back contestant in history, Selasi Gbormittah, sent hearts a-flutter and won the love of a nation with his relaxed approach to baking. What a legend.
7. Cheryl was pregnant – or was she?
It was the year's biggest mystery, shrouded underneath the secrecy of a big camel coat – was Cheryl Cole preggo with her boyfriend Liam Payne's baby? Who knew? Despite a very long list of clues, Cheryl wasn't letting us know. Rumours about a mini Chez began in September after L'Oreal released a ad where Cheryl looked much fuller faced, and in October, at the L'Oreal party at Paris Fashion Week, the presence of a small bump in Cheryl's jumpsuit seemed to confirm suspicions.
As did a new-found love of baggy jackets, sitting behind tables at perfume signings and cropping Instagrams just above the waist. And the fact her mum, Joan Callaghan, was spotted in Mothercare buying pregnancy pillows. What could it all mean? Cheryl appeared on The One Show in November, but wasn't asked about her pregnancy, much to the annoyance of fans. She then stepped out with a very visible bump and finally seemed to confirm the news.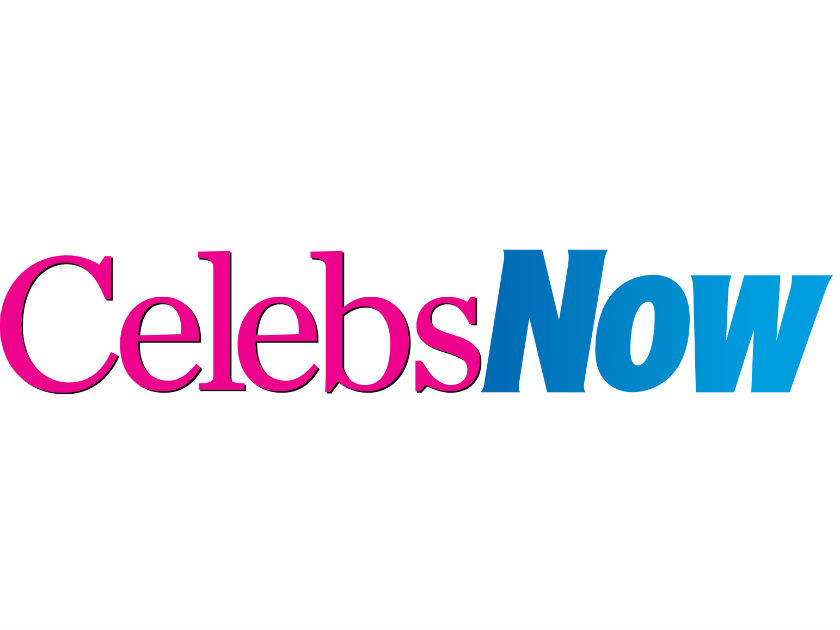 It's still a mystery as to when she is due.
8. Mark Wright fights Danny Dyer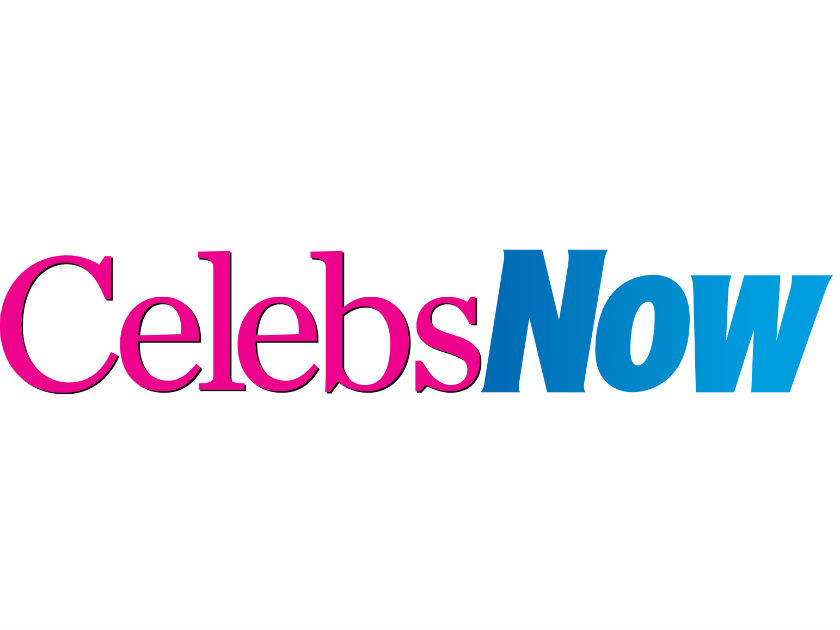 Of all the people in the world to get in a fight with, Danny 'hard man' Dyer isn't an advisable opponent. But not for ex-TOWIE star Mark Wright, who took on the EastEnder at V Festival in August – and Now witnessed the shocking bust-up. A bunch of Mark's pals ganged up on Danny, 39, who was at the festival as part of his joint stag and hen do with now-wife Jo Mas, also 39, while Mark headed to the toilet. The men jumped Danny and gave him a black eye, all in front of his daughter Dani, 20.
After the attack, Mark, 29, denied he'd had anything to do with it, tweeting: 'I would like to confirm I personally wasn't involved in any physical confrontation'.
While Danny told fans he hoped his black eye would heal before his big day, a disgusted Jo said: 'There were five guys against one and Danny still went for them,' adding: 'They're a bunch of talentless Essex t***s.
But the feud didn't start here. During a 2013 interview, after Danny was mistaken for Mark, the actor hit out: 'He's everything I hate about this whole celebrity world.' Then came a row at a charity football match, where Mark slapped Danny in the face.
A Twitter spat followed, and Danny swiped back: 'What a geezer. My bird hits harder.'
9. Zayn v Perrie:It was war!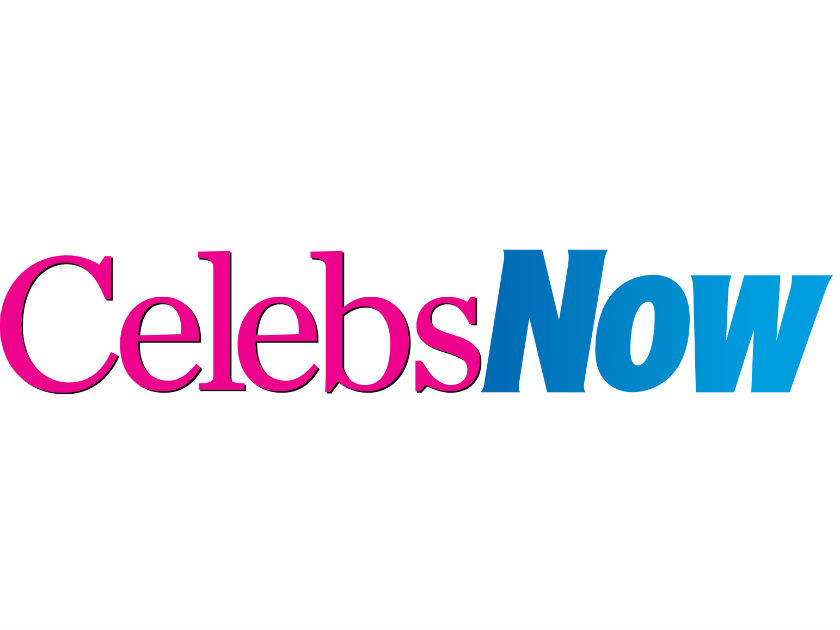 Shots were fired between former pop power couple Zayn Malik and Perrie Edwards, both 23, at the close of 2016, as things got nasty when 1) Little Mix put out their diss track Shout Out To My Ex 2) Little Mix released their autobiography, with Perrie talking about the split and 3) Zayn brought out his own book, which only mentioned Perrie twice. Ouch.
Little Mix, buoyed by the sass of calling out a former lover for being crap at sex, having rubbish tattoos and being a bit of an idiot generally, came out on top. Perrie opened up about the difficulties she had due to the emotional split, claiming Zayn ended their two-year engagement via text, something he's since denied.
10. Orlando bares his manhood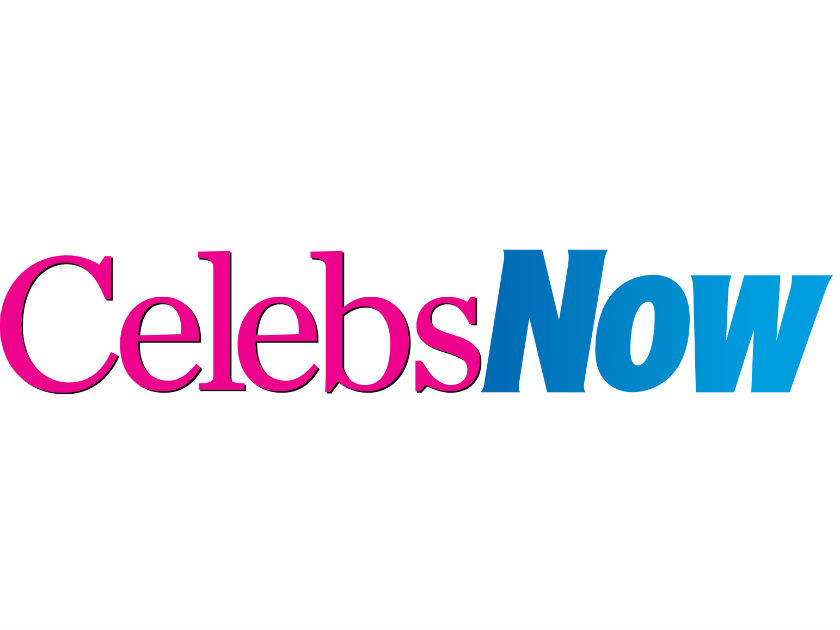 One minute you're happily paddling around in the Mediterranean Sea sans clothes and the next you're the talk of the internet with nothing but an aubergine emoji or a blacked-out box to protect your modesty. Which is exactly what happened to Orlando Bloom. Orlando was enjoying a holiday in Sardinia with his girlfriend Katy Perry when he decided to paddleboard naked. Katy, sensibly attired for the beach in a bikini, was sat in front of Bloom's bits, blissfully unaware of the peenstorm to come. Orlando, thank you from us all.
11. Was The X Factor all a big fix? 
Another year, another cry of 'FIX!' bellowed at The X Factor. Sure, boss Simon Cowell, 51, summoned former judges Sharon Osbourne, 64, Louis Walsh, 64, and Nicole Scherzinger, 38, back to their TV home, and Dermot O'Leary, 43, returned as host, but despite changes to the line-up there was a lot of criticism. Why? Contestant Gifty Louise, 20, was booted out for rapper Honey G. Fright Night was randomly selected as a category at Halloween.
Honey G, 35, was booked for a gig on the night of the final. Was it a fix? The show denied such claims, with Matt Terry, 23, winning the show. But who knows?
12. Louis Tomlinson  becomes a dad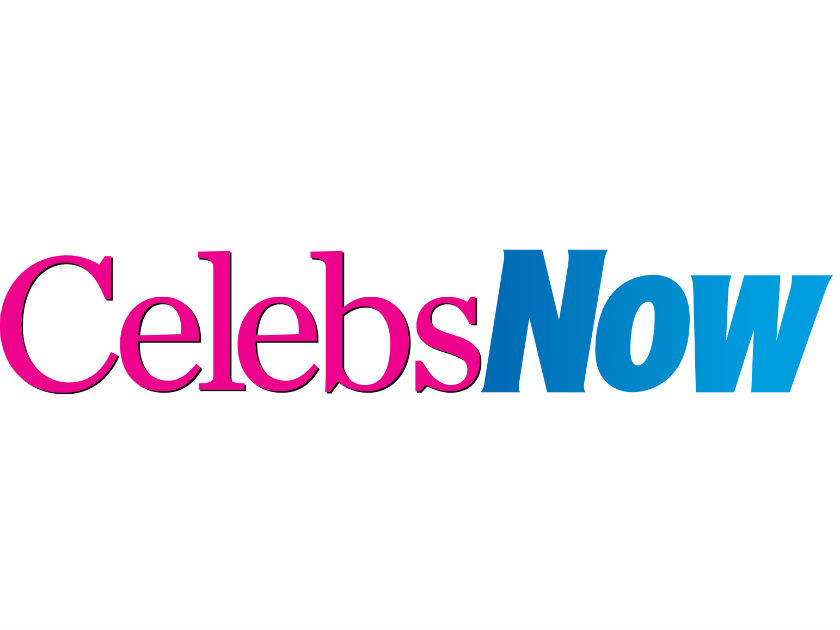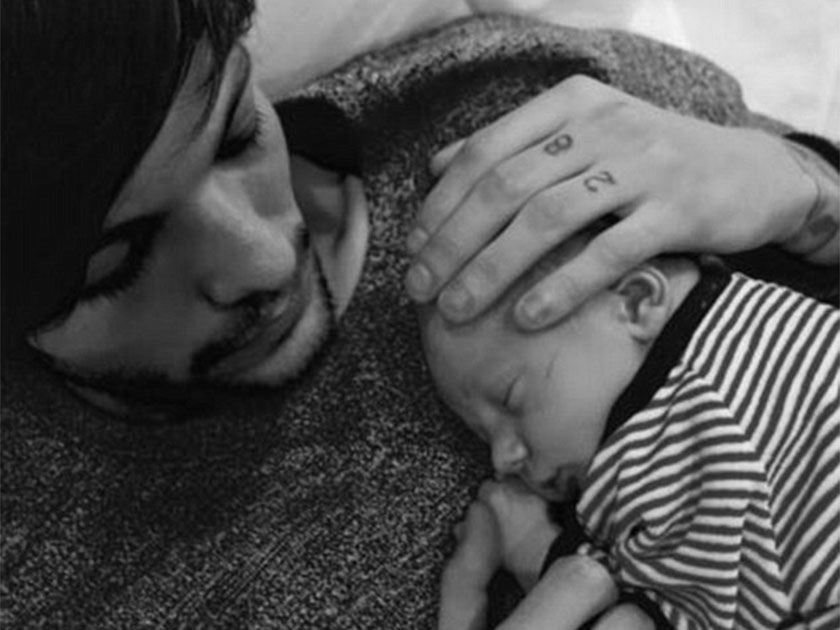 One Direction star Louis Tomlinson welcomed his first child into the world following a fleeting romance with stylist Briana Jungwirth in May 2015. Freddie Reign was born on 21 January, but while Louis, 24, wrote on Twitter: 'He is healthy and pretty amazing. I'm very happy,' the tot became the subject of a wild conspiracy theory that he wasn't actually real, with Briana, 24, branding the claims 'sick and morally wrong'. The new parents then became embroiled in a custody battle, as it was reported Briana was concerned about Freddie spending time with Louis' new girlfriend Danielle Campbell. Awks.
13. Reality TV love died… 
Geordie favourites Charlotte Crosby and Gaz Beadle called it forever quits after five years of yo-yo dating. Charlotte, 26, said she was 'done' with Gaz, 28, after he had a threesome while filming Ex On The Beach, and he argued she'd been reluctant to label their romance. Charlotte then revealed she'd suffered an ectopic pregnancy and claimed Gaz 'abandoned' her.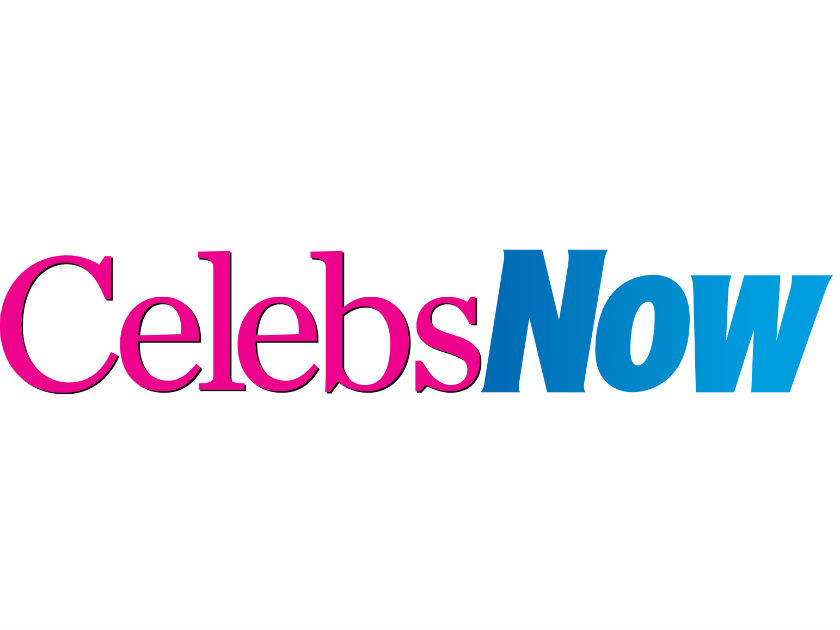 Meanwhile, TOWIE lovers Lydia Bright, 26, and James 'Arg' Argent, 28, ended things for the 873rd time in May amid claims he had relapsed into his cocaine habit. But then Lyds had 'a moment of madness' when she ended up in bed with Arg while filming in Marbella. Whoops.
14. Katie and Peter buried the hatchet
No, hell did not freeze over in order to facilitate such a reunion, but by some small miracle, Katie Price and Peter Andre became friends again after over six years of animosity since their marriage ended in 2009.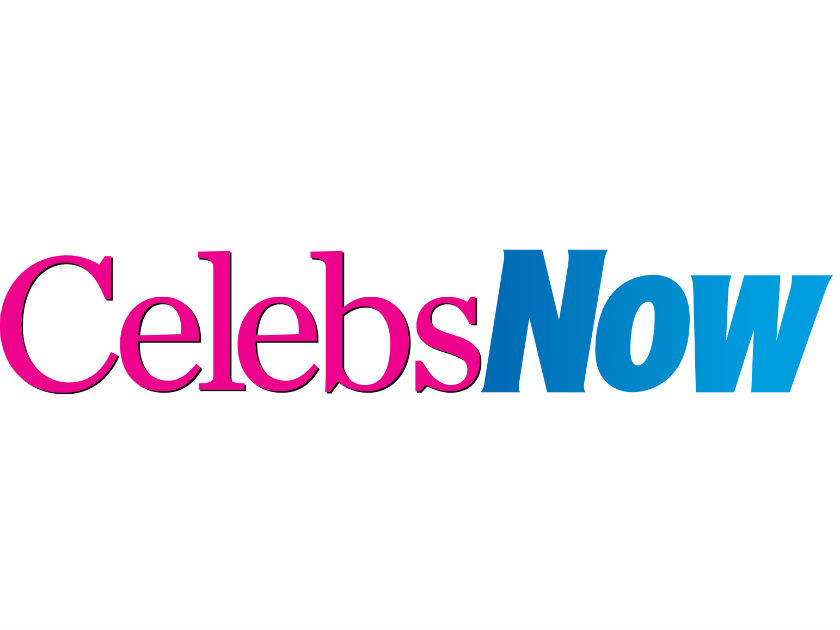 The former couple called a truce to their long-running feud in February this year after a tense and tearful 15 minute conversation at Pete's West Sussex home. The next month, Katie even took husband Kieran Hayler to a Peter Andre gig – way less humiliating than what was to come when she dressed him as a horse for the launch of her TV show Katie Price's Pony Club in September.
Katie said she was 'happy to put the past behind her', with Pete admitting he was delighted with their relationship progress: 'It was great for the kids to see us getting on and just goes to show we're moving forward.'
15. #FingerInTheBootyAssBitch
Kanye found himself at the centre of the greatest hashtag since #susanalbumparty following a row with Wiz Khalifa, his ex Amber Rose's boyfriend. Amber piped up in the argument, tweeting: 'Are you mad I'm not around to play in your asshole anymore #FingersInTheBootyAssBitch.'
Hilarity ensued, not least because Kanye was so desperate to let the world know that wasn't his 'thing'. "Exes can be mad but just know I never let them play with my ass… I don't do that… I stay away from that all together.' And in case anyone was in any doubt about his non-bum loved, he added, 'I'm not into that kind of shit. I like pictures and videos.'
Cheers for clearing that up mate.