Peter Andrew opens up about family, body dramas and being reunited with his step-son Harvey Price
'Us guys always say we want more kids so 
we can keep practising!' declares Peter Andre a few minutes into our chat. Pete, 43, 
is in a cheeky mood and despite just announcing he's to become 
a dad for the fourth time (and 
that he'd quite like a boy) he's already talking about having more babies.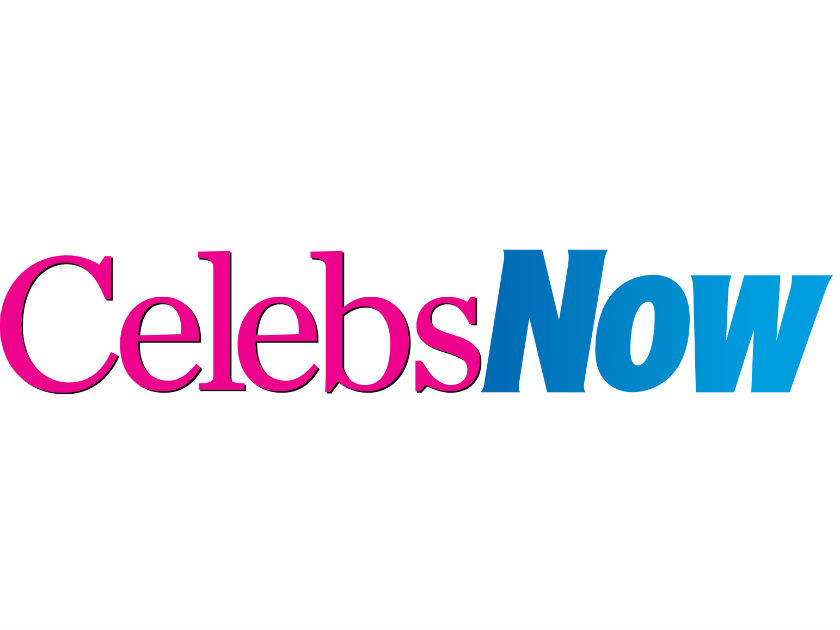 We can't 
help but wonder whether his 
wife Emily MacDonagh, 26, is in on this masterplan…
Either way, he's on cloud 
nine and it's not hard to see 
why. Peter's relationship with 
his ex-wife Katie Price – mother of two of his children, Junior, 11, and nine-year-old Princess – 
is finally in a good place. He 
even reveals that he's back 
seeing Harvey, Katie's son 
with Dwight Yorke, who Pete brought up as his own since Harvey was just a year old.
The smile on his face when 
he tells us this news is like 
that of a Cheshire cat and it's something he's very clearly 
over the moon about. 'I always saw Harvey as my own. There's 
a special place in my heart 
for him,' he says.
As well as his rosy personal 
life, Pete's career is still riding high. He candidly tells us he's 
in talks to host a primetime TV show and is even considering bringing back his reality show – gasp! But with Laura Whitmore hanging up her jungle boots and quitting I'm A Celebrity – Get
Me Out Of Here Now! is Pete's career about to venture down new roads?
Now: You're going to be a dad again…
Peter: I know, I'm so excited!
Is this the last baby for you?
No! I want more! I'd like another two. Most guys say they want more so they can keep practising!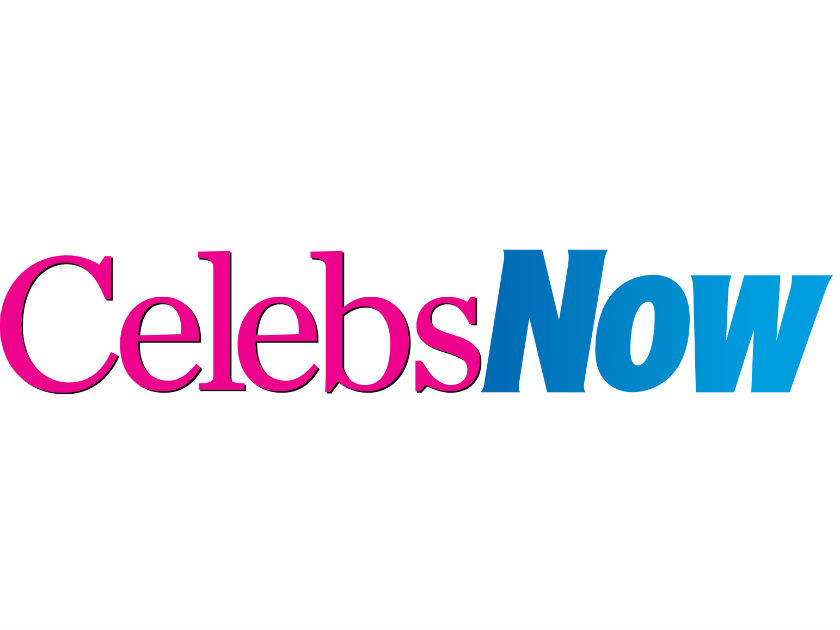 How do you feel about Princess and Junior becoming stars in their own right?
Junior and Princess are no strangers to TV – they've been 
on TV since they were babies. 
I think Junior knows what he wants. He's always asking me: 'Dad, when can we get the reality show back, please?' He says he misses the crew and all the fun, silly things that happen. The kids loved watching the show back and they still watch reruns of it now. It became a very well shot home video for us – we can watch it again and again. Junior really wants to be an actor so I've enrolled him in acting school. Bista [Pete's nickname for Princess] is obviously going to become a nun – you know she'll convert soon.
She looks 
so grown- 
up now…
She's so sweet. I've become so much closer to Princess and Junior since we had Millie [Amelia, Pete's two-year-old daughter with Emily]. The family has just become like glue. It's hard because I only see them half the time.
We were worried when we 
saw that Princess had to be taken to hospital by 
ambulance recently…
Yeah, it was pretty horrible for her. She fell over while I was away and she broke her arm, but she's a little trouper and has been so brave. She had her birthday party at Go Ape and even though she couldn't join in she didn't want 
to cancel it because she wanted her friends to have fun! Even the bowling afterwards, she had a go with the other arm and got a strike. She's a good kid.
How has life changed for you?
Emily's brought that traditional side to the family – we all sit around the table every night, there are no TVs on, we just talk. It's so different to when I had 
J and P on my own. We'd cook 
our food then we'd go and sit on the couch and watch TV. Now, 
we sit at the table together like 
a proper family. We laugh a lot and we're very close-knit.
READ MORE CELEBRITY NEWS AND GOSSIP
Will you keep Amelia off TV?
The problem is that she was never born into the TV side of things, so it might be a bit weird 
to thrust her into it now. And Emily, she worries about it 
and I have to respect that. 
Emily's said to me that she doesn't mind doing the odd 
shoot with her when she's a 
baby because people can't recognise her. With the shoots we've done with Millie, she 
looks completely different three weeks later. Mills is totally out of the spotlight and it's like Emily says to me – it's not for ever, but let's protect her now.
It's nice that Emily has those traditional values…
Yes, and that changed everything. The minute we started sitting at the table, J and Bista started rolling their eyes because we didn't have the television on 
and Emily just said: 'Let's try no TV.' And I thought, 'Oh my gosh 
– where are you from?' But it reminded me of mum and dad when I was a kid and I remember how much I loved that solid unit. A lot of people thought Emily wouldn't carry on as a doctor, 
but she works her arse off. I'm 
so proud of her.
You have so much attention on you, good and bad. How do you deal with the negative?
I used to find it really hard because I made the mistake 
of reading it. And I read the comments. Now I don't. You 
can't please everybody. I'm enjoying my life.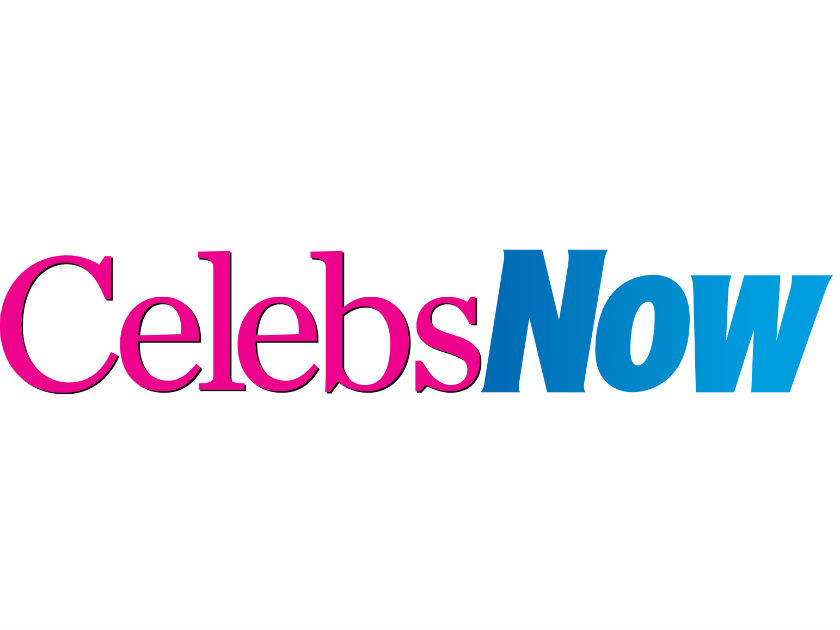 Did you see what Harvey said on Loose Women the other week?
I never saw it but I was told [that Harvey dropped the c-bomb when talking about online bullying]. He's such a good-hearted boy. 
I see him a bit more now, which is amazing.
It's brilliant that you're seeing him again…
He's just the best. I love him.
Apparently Kieran [Hayler, Katie's husband] is trying to adopt him?
I'm not sure, to be honest, but Harvey's such a great kid and 
if he's happy, so am I. I love him to bits and I want him to be happy.
Does he come and stay with you again now?
There's always a room for Harvey at our house. I always saw him 
as my own. There's a special 
place in my heart for him – he's very important to me and 
he's always welcome. It's just lovely to see him.
You have tattoos of all your kids – will you get one for Amelia?
I'm at a crossroads. I've got Harvey, Junior and Princess 
on my arm but I haven't got Amelia. The problem is, Emily hates tattoos – which is quite cool because at least she won't leave me for David Beckham! But 
now I'm sitting here thinking: 
'I have to get another one for Amelia or it'll be wrong.'
PETER CELEBRATES PRINCESS' BIRTHDAY IN THE CUTEST WAY
If you get asked to present the jungle spin-off, will you?
I would love to present it, but Emily will be having our baby around 
that time, so it wouldn't work 
out for me.
Junior would like a new reality show – will you do one?
I'm thinking about it. Quitting my reality show was a big risk. People said to me: 'Why are you quitting when the ratings are so high?' And I remember saying 
to them that at some point they'll drop. 
And when they drop, 
so will I. It was a really tough decision, and I might not be on TV as much now but the stuff I'm getting is very lucrative. I'm having big meetings with TV companies and it's exciting, but it has to 
be the right show. I feel happy these days – everything is much nicer and calmer.
What have you got going on work-wise?
At the moment I'm doing the Palladium with Bradley Walsh and my book is out 
in September. We've 
just finished filming the adverts for [yogurt brand] Oykos. I was 
so happy to get involved – it's healthy, it's nice and my kids love it. 
It's a great product 
to promote.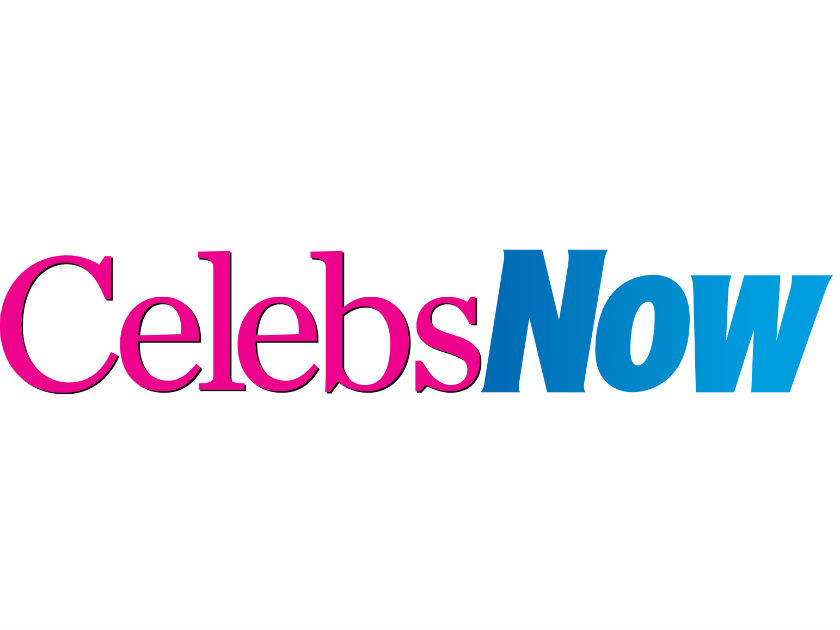 Mark Wright promoted it before you did…
I know, so I wasn't sure I wanted to take my top off! He's got a great body! I hadn't worked out as much as I'd have liked, 
as I'd finished touring and lost loads of weight. 
I then went on holiday and relaxed, so I wasn't 
in as good a shape as I normally would be. I'm glad they wanted me to wear a vest in the advert!
You're pretty toned at the moment, though!
I feel good. I work out most days but I don't diet. I know if I want to get really ripped I have to diet, but I don't like to do it. I don't like the first three letters of that word 
– it spells 'die'! In an ideal world I think everyone would like to be ripped 365 days of the year, but can I be bothered to put all that effort in? No. As long as I'm trim and I look good in a suit I'm happy.
What about becoming a 
Loose Man regularly?
I did it with Craig Revel Horwood and I thought we were great. 
I think they should get us on again. It's always good getting 
a man's perspective. We're 
never going to accept the blame 
if something goes wrong. We tried to prove throughout the show that we could multitask, which we clearly couldn't. But 
I really enjoyed it.
Where would you like to be in five years' time?
I'd be in a private jet turning up to an environmental friendliness conference. Everyone wants to be Leo DiCaprio, right? Just joking. I'll be relaxing in our home in Cyprus with the kids and Emily. Work- wise, I'd love 
to still be on TV with a great show. I want to try to build an empire out of the industry because you never know where life is going to take you. This could all end tomorrow – you 
just don't know.
To celebrate the launch of the 
new luxurious Whip 'n' Mix 
range, Oykos has partnered 
with Peter to kick off a tantalising social media competition, where one lucky winner got the chance to win a dreamy day with Peter.