As he arrives in London to promote new single Right On Time, singer Ray J talks to Now about family life and old feuds…
When you think of Ray J, three things probably come to mind: his 2005 hit One Wish, the very adult film he starred in with Kim Kardashian and a short-lived appearance on Celebrity Big Brother in 2017.
And, as the brother of R&B icon Brandy and the cousin of rap legend Snoop Dogg, you might expect Ray, 37, to have more than a chip on his shoulder – but the man we meet at London's The May Fair on a Tuesday afternoon is surprisingly down to Earth.
There's no 'diva' demands or huge entourage, and the only thing he requests during our chat is 'lots of honey' for his green tea.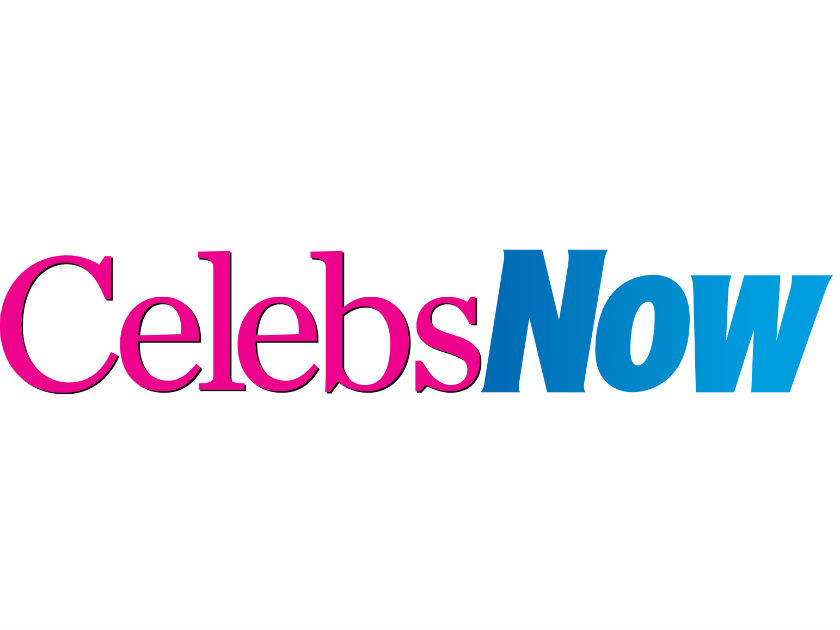 MORE: Ray J in talks for Dancing on Ice after appearance on Celebrity Big Brother
Having said that, he enters the suite carrying a tray of strawberries dipped in white chocolate before remarking how small his room is in comparison – so this is definitely someone who enjoys the finer things in life…
In the last two years Ray has become both a husband and a dad. He tied the knot with reality star Princess Love, 33, in August 2016 and they welcomed daughter Melody earlier this year.
So, along with his music career, regular appearances on reality show Love & Hip Hop and a growing technology company – Raycon – it's fair to say Ray's got his hands full.
'I've got ADD,' he remarks, when we ask how he does it all. 'It's perfect for me because I need to keep moving – and my baby just inspires me to work. I spend time with my wife and baby, go to work, and then back to them. I balance it real good.'
Ray's been in the music industry for most of his life and is very used to partying and having women throwing themselves at him. But that's all in the past, he insists.
'I didn't think settling down was possible,' He says, deadly serious. 'Listen, when you're living like I was and having that much fun, at some point you've got to go into the next phase.
'Some people might go on living that lifestyle but it's hard. Later on you end up being old and with nobody! Every holiday you're the only one trying to find someone. For me, I just feel like God knew when to change things but I still had to put the work in. And that's being faithful, firstly. That's the hardest thing to do as someone who has all of these options. It's been ok for me though because I'm partied out – it came at the perfect time.'
And Ray has a refreshing attitude when it comes to staying faithful. 'If you get married and you're still cheating, then what the hell did you get married for?' He asks. 'If you make these promises to someone you love then you've got to keep them.'
MORE: Ray J hits out over shock Celebrity Big Brother exit after hospital visit
He's in London to promote his latest single Right On Time and it seems Ray has a genuine love for the capital. He says: 'The last time I was here I did Big Brother and it was just a magical time. After the show I stayed for two or three months in the city.
'We've thought about moving here and we're definitely going to buy somewhere. I almost did last time, so we might buy an apartment before we leave this time and just keep coming back.'
On the subject of music, someone in the room cracks a joke about Kanye West – referencing Ray's publicised feud with the rapper and his wife Kim Kardashian.
But Ray is quick to make one thing clear. 'Kanye is good. He's always been one of the guys, him and Jay Z, who I listen to.'
There's no avoiding the subject of Kim, after a sex tape featuring the pair of them leaked in 2007. Then, in 2013 Ray appeared to take a swipe at Kanye with the release of a track titled I Hit It First.
It's a very fair assumption that there's no love lost between Ray and Kim but, since it was their tape that launched Kim onto the path of superstardom, we ask him if he feels she should cut him a cheque…
Laughing, Ray replies: 'If I got a cheque from that side, my wife would cut something on this side… I don't want to get cut. All money ain't good money! The Ray J now, I love and respect everyone. It's not a promo stunt. It might have been before with the I Hit It First stuff but I'm in a good place now. I'm just focused on me.'
Ray J's new single Right On Time is available to stream and download now.