Star of Legally Blonde, Reese Witherspoon thinks that the world is ready to see what Elle Woods is up to now
It's like our all our birthdays and Christmases has just come at once! Our favourite happy blonde bombshell has just hinted of a Legally Blonde and we're already digging out all our finest pink outfits.
Speaking to Rachel Zoe on Fashionably Late with Rachel Zoe, 39-year-old Resse Witherspoon said that she thinks 'we're ready to see Elle and see what she's up to lately.'
Yes. Yes we definitely need to know.
Reese thinks that after a hit musical and sequel, with Hilary Clinton being a strong front runner to become President, it could be the perfect time for a third installment for the film series. And we couldn't agree more!
So here are six reasons that this absolutely needs to happen and we need some blonde beauty back in our lives…
1.) Pink power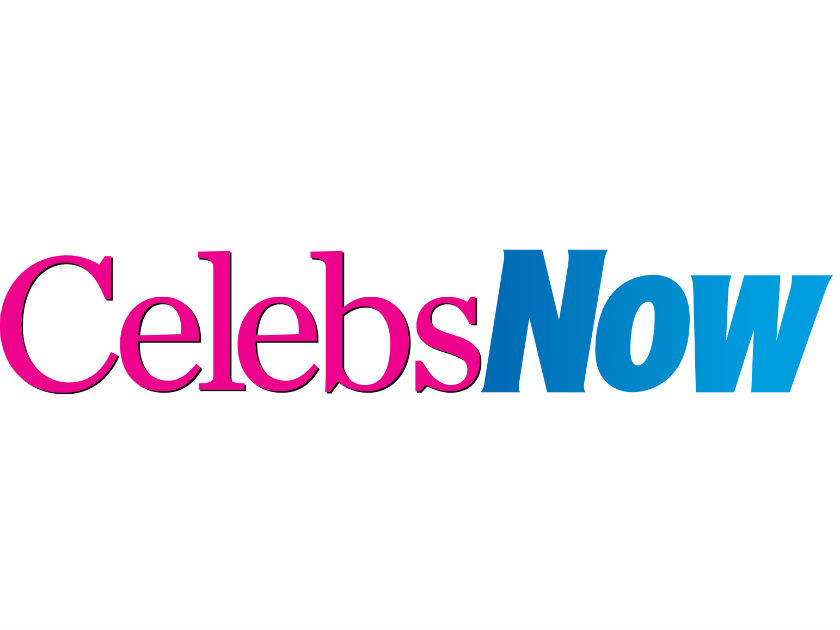 We need more pink in our lives. That's the bottom of it. Having our morning cup of coffee in our Barbie just isn't QUITE enough – help us Elle Woods!
2.) Feminine feminist
Just as there are 50 shades of pink, there's endless types of
feminists, as Emma Watson trail-blazed and showed with the #HeForShe campaign last year. Speaking about a possible third film, Reese said: 'I actually think it's kind of great right now because we're talking about women in politics and how important that is to get more women.'
Think about it, Elle Woods is pretty badass role model – who said being feminine and being a feminist were exclusive to one another anyway?
3.) Hop to it!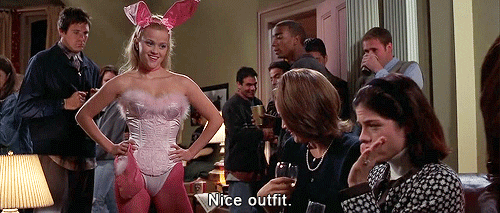 We've all had a fancy dress disaster, and Elle makes us feel a whole lot better that she's been there to. And to be honest, we're down for any excuse to wear a pair of bunny ears to be honest..
4.) Sassy style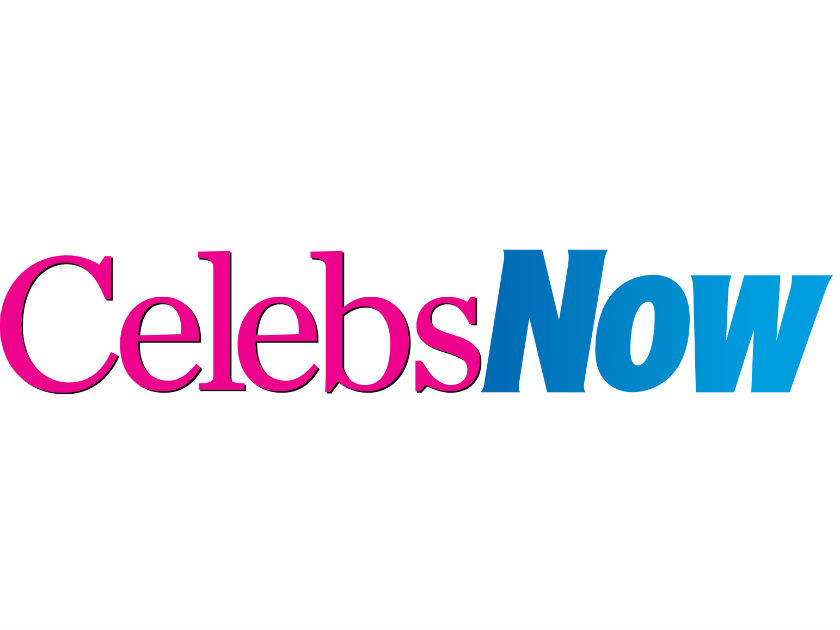 She's not all pink and glitter you know! Elle Woods rules the courtroom in THE most fashionable way, and we'd kinda love some new fashion inspo from everyone's loveliest law gal – there's only so many times we can wear out denim dress with our black boots…
5.) Your honour
Not just a pretty face, Elle uses her law knowledge and oh-so-savvy fashion know-how to completely rule her courtroom cases. Move aside Judge Judy, there's a new gal in town! Reese herself has said 'I think it'd be kind of a cool thing to have her be a Supreme Court Justice or somebody who runs for office, like president.' YES REESE, YES.
6.) Bend, and snap!
No explanation needed – we quote and do this in 90% of our spare time, with a success rate of 30% of actually looking like Elle Woods…
C'mon important film people (most likely in suit) – this needs to happen! It would make us SO happy with endorphins, and you know what they say about endorphins…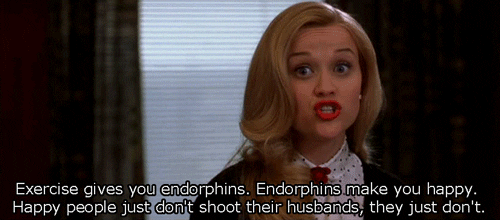 Amy Lo