The Big Brother's Bit On The Side presenter had a chinwag with us about babies, Kim Woodburn – and how he's aiming to be the new Noel Edmonds
When we settle down for a chat with Rylan Clark-Neal he's really annoyed – which is unlike the happy-go-lucky Rylan we know. But it's OK, because he's only irritated with Storm Doris, which has just blown his hedges across the garden. He tells Now: 'She's a bitch, mate! She needs to piss off back to Denmark, or wherever she came from!' Quite.
Once Rylan's vented about his, er, bushes, he's back on form. Sitting on 
his sofa, wearing pyjamas with Tipping Point on the TV, the 28-year-old opens up to us about his relationship with husband Dan, just how much he wants to be a dad, and what his best mate Katie Price has planned for her husband Kieran Hayler's 30th birthday…
How do you juggle everything with your career? You're so busy with This Morning and 
Big Brother…
I've not worked this hard and 
for this long to not be able to 
do all these things. And 
yeah, I do find it quite stressful at times, but I can't complain. I love my job.
What's your dream gig?
It's the one I've got right now. I've got a brand new game show called Babushka coming up on ITV. It's hard to explain – kind of like when you try to explain Deal Or No Deal to someone. Babushka is about opening Russian dolls – you have to try and open eight of them. Some contain money, and you have to decide how far to push your luck. So presenting a game show is my dream come true.
Would you like to be the new Noel Edmonds?
I'd like to be a tenth of Noel Edmonds. There's only one of him, isn't there?
Do you ever pinch yourself 
that your career's gone the 
way it has after you started out on The X Factor?
Of course I do – every day. Don't get me wrong, there are a lot of days when I think, 'Ugh, I can't be bothered to get up early for work!' But then I think: 'Erm, do you remember what you used to do?' [Pre-fame, Rylan worked in a branch of Optical Express.]
Does your Big Brother co-host Emma Willis ever let you babysit for her kids? She's 
got three now…
No, because she knows that I'll steal them. It's not an actual joke! Her new baby Trixie is gorgeous. I will rob her! I'm 
not allowed near them.
Do you and Dan want 
babies yet?
Of course. I'd love kids. I've got a 17-year-old already as Dan's got a son, Cameron, so I bypassed the baby stage with him. But yeah, I would love to have kids.
Have you spoken about having a family soon?
Of course we have. 
But we're taking 
things as they come. We both have things that we need to do. Right now might 
not be the right time, 
but I'd really like to 
have kids at some point 
in the future.
READ THE LATEST CELEBRITY GOSSIP HERE
Do you get to see Dan 
as much as you'd like, with how busy you are?
We're both very busy but we have rules. I make sure that whether I'm working in Liverpool, Manchester or London, I come home every night. I don't stay in hotels. Of course it would be nice to spend a lot more time together, but we're not different to other couples, really. Most people have to work all day and only 
get to see a bit of each other 
in the evening. We're good, we're really good.
What do you do to chill 
out together?
We like to watch telly. We're so normal. We don't do going out and all that bollocks. We get 
a takeaway and a boxset. We like to do nothing because we don't get to chill out often.
What's your favourite thing about Dan?
My favourite thing is that he likes me for me. Not me on screen, but the real me. He likes me at home, being me.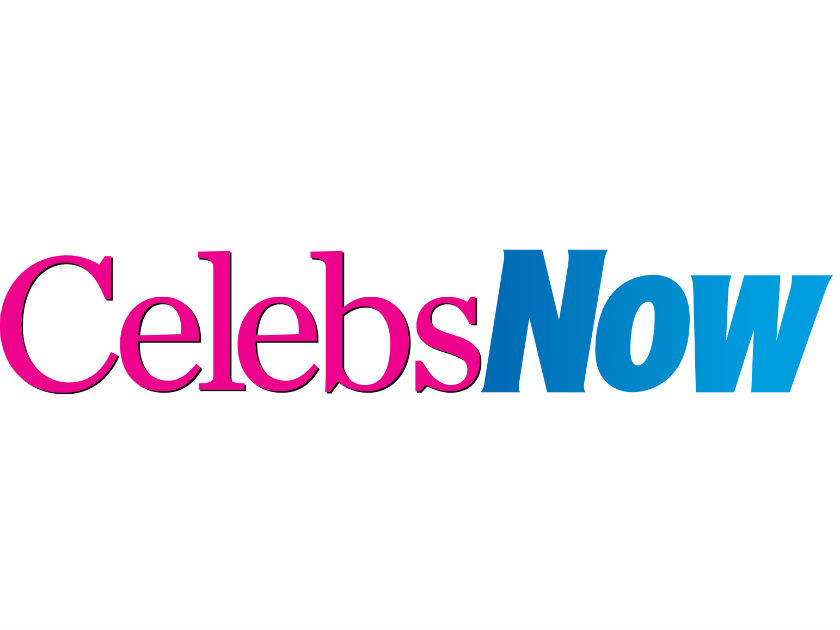 What would you say Dan's worst habit is – and what would he say your worst habit is?
He'd definitely say that my 
worst habit is getting up in the morning. I'm terrible! And his 
is snoring. He really, really snores to the point where 
I have to muffle him.
Did Celebrity Big Brother 
ask you to go back this year 
for All Stars?
No, no. I'm the host. I can't go 
in! I couldn't bear it. Even if 
they asked me. If I didn't work on the show, then I'd love to 
go back in – I had the best 
time in the house. But I think watching this All Stars series made me realise that nothing's ever the same the second time round. I don't think I'd want to risk ruining my memories of being in the house and leaving as the winner. So yeah, I'd consider it if I didn't work on the show, but right now I think I prefer it from my viewpoint 
– as a host.
Did you think there were any stars this series who might 
have felt the 
same way?
Heidi [Montag] and Spencer [Pratt]. We didn't get along the first time around, but they've grown up and matured now. We actually get along. People grow up.
What did you think of Kim Woodburn?
I love Kim.
Do you think 
she was putting on an act in the house, though?
No. I think that's her. That is Kim. She's no different than what you saw 
on the show. I didn't have to 
live with Kim and that's the difference. I really like her – I think she's such a character, and I always judge people by what they're like with me. There are some celebs who people adore – not naming names – but when they've been with me they've been absolute arseholes. And when I met Kim she was polite, accommodating and complimentary. She's a lovely woman. I just think that house drove her a bit bonkers. 
I'd have her over for dinner. 
She could help with the washing-up after.
Do you think being on Celebrity Big Brother yourself changed the public's perception of you?
Absolutely. People certainly had an idea about what they thought I was like because of The X Factor. People thought I was a piss-take, but now they know that this is actually me!
Find out more about Rylan here
Katie Price is a good friend of yours. Do you know if she 
has anything big planned for Kieran Hayler's 30th birthday this month?
I haven't spoken to Kate for 
a few weeks now, so I actually don't know what she's got planned. But knowing Kate, she'll definitely be getting 
the balloons at the ready. It'll be a great night whatever happens.
How have you got involved with Comic Relief this year?
I've teamed up with Sainsbury's for Red Nose Day. We played 
a joke on customers with a hidden camera stunt – I operated an animatronic, speaking red nose that 
was hidden in the fruit and 
veg aisle. And all of the profits from Red Nose Day go to 
Comic Relief, too.
Rylan's teamed up with Sainsbury's to celebrate the launch of the nine character 
red noses and Red Nose Day merchandise, available now 
in store and online. All noses 
cost £1, with at least 60p going 
to Comic Relief