Essex's most glamorous sisters talk babies, boys and beach bodies
When Now walks into Sam and Billie Faiers' hotel bedroom, we find a hive of girly activity. Sam, 25, has her hands full with her five-month-old son Paul and is trying to settle him.
Her Christian Louboutin stilettos are cast aside for comfy slippers while her big sis Billie, 26, is organising people to where they need to be. Sam laughs and says: 'It's usually me that Billie calls Kris Jenner because I'm so bossy!'
READ ALL THE LATEST CELEBRITY NEWS AND GOSSIP HERE!
Meanwhile, an ITVBe camera crew is in the background recording everything for a new six-part series of The Baby Diaries. Now is surprised to learn that Sam has decided to make more episodes – the first series was mired in controversy, with Sam's 27-year-old property developer boyfriend Paul Knightley slated for being controlling after he was shown telling her she should have a home birth while appearing not to do a lot around their house. More bizarre was the kiss on the lips shared by Paul and his mum Gaynor.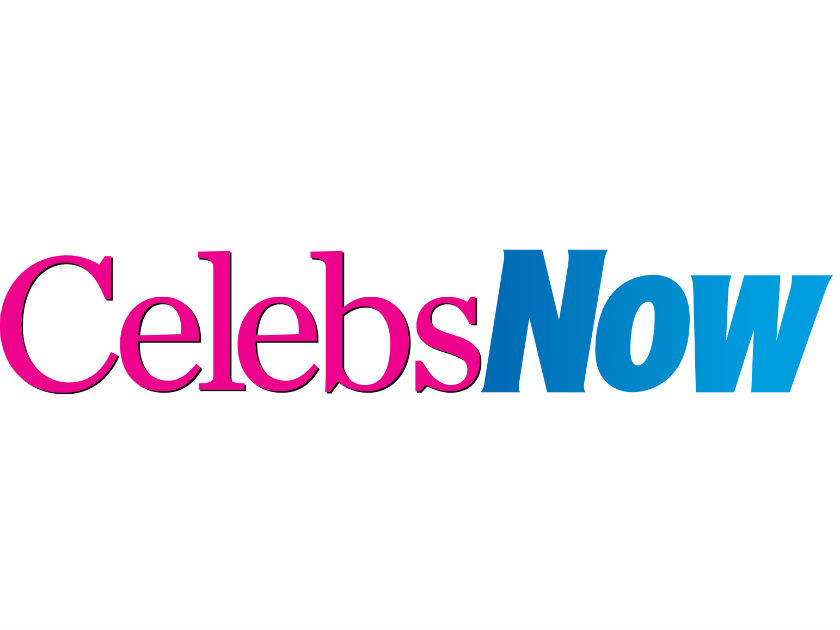 So we sat down with Sam to find out her reasons for making another documentary, and whether Paul and his mum will feature in it. But first, we're here to talk to Essex's most glamorous mums – and sisters – about their new baby clothing range.
The pair have teamed up with online baby store and royal favourites My 1st Years to create a range of must-haves for stylish babies.
FANS ARE STUNNED BY SAM FAIERS INCREDIBLE POST BABY BODY!
On top of that, we want to know what's happening with Billie's wedding to fiancé Greg Shepherd and whether she'll be coming back to the show that propelled them into the spotlight – The Only Way Is Essex.
Billie, we want to know what's happening with your wedding!
Billie: We're looking towards 2018 because I want to have another baby before I get married, so I've prioritised another baby first, and then the wedding.
Are you trying now?
B: Not yet, but I will soon – this summer after TOWIE. I know as soon as I come off the Pill I'll  be pregnant.
Sam, has Billie's wedding made you think about getting married?
Sam: I'd like to get married and ideally before we have a second baby, but it's not really my call…
Would Paul not be a bit of a groomzilla?
S: No. We've spoken about this and we agreed we'd like to keep it small and to go abroad.
Who would be your bridesmaids?
B: Samantha will be maid of honour with Ferne [McCann] and my daughter Nelly as bridesmaids. Baby Paul will be a page boy and carry the rings.
Is Greg a groomzilla, Billie?
B: Greg's more interested in wedding talk than me! [Laughs.]
Will Paul be Greg's best man?
S: No – they're close friends but Greg has his own friends going back years.
Sam, The Baby Diaries is back. What made you decide to make another series after the criticism you received from the first?
S: There might have been 10 or so negative comments, but the feedback I had from everyone out and about was so positive and they were asking me to do another.
Did Paul not want to do it?
S: He's not going to be in it as much.
What about Paul's mum Gaynor – is she going to be in it?
[Billie giggles]
S: More than likely, but not the whole family thing. It's not going to be as intense as it was before.
B: We still laugh at it.
S: We laugh at what people said about the kiss because they made it sound different to what it was.
So you're saying the producers slowed that bit down to make the kiss look more intense?
S: Yeah, afterwards we laughed about it. There was, like, a week where I was just inundated with questions from the press.
B: I don't think you expected it to be as big as it was.
S: It was the highest viewed show on ITVBe ever – it beat TOWIE!
Have you warned Paul's mum she's not to kiss him this time?
[Billie bursts out laughing]
S: Of course not! It's not hurting anyone. If you're happy, people will always want to rip you to pieces and that's it.
B: As soon as you put anything in the public eye, you have to be prepared to take the good with the bad, and that's one of the reasons why I've never had Greg on TOWIE because I can't be bothered with the reaction people have to my relationship.
Sam, are you happy that we don't call Baby Paul Tony by his full name anymore?
S: Everyone called him Paul Tony. I said: 'Please don't call him Paul Tony – I'm not Samantha Elizabeth.'
B: Everyone used to call my daughter Nelly Samantha.
S: Why do they do that?
B: I don't know. I call him Paul or Baby Paul.
S: I think there'll be a time when Billie has to start calling him Paul because at the moment it's always Baby Paul.
B: Imagine if we're still calling him Baby Paul when he's 18 years old!
Will you be returning to TOWIE, Billie?
B: I plan to. We start filming at the beginning of July and it's been a really nice break.
Is Greg happy for Nelly to be on the show?
B: Yeah, he loves it. He literally watches the show just to see Nelly. He's never on it – he's not interested – but I'm quite glad about that. I don't think I'd want Greg on the show because it would irritate me to have to film with him. I'd be really cringed out.
Sam, you looked fantastic in a bikini. How long did it take to get back in shape after your baby?
S: Thank you. For six to eight weeks after giving birth I didn't do anything. Then I had a personal trainer come to me three days a week. I've never crash dieted but I'm really into fresh juicing at home – we always home cook – and my meat's always organic, so I eat well. I think home cooking makes a difference, instead of going out eating all the time. I have a family now and it's all about good, wholesome food.
Is Paul supportive?
S: He's really into fitness training, so he's always telling me about the next best health thing.
Sam, how confident are you with your post-baby body?
S: I'm not where I would like to be – I mean, it's not like I ever had a six-pack but I would like to have some real shape to my legs and arms.
What do you think of Ferne's decision to get a nose job?
B: She has such a beautiful and striking face and I said to her she's stunning and doesn't need it, but then at the same time if people really want surgery and it's for the right reasons and not because of what other people are saying then you know, it's fine – whatever makes her happy.
S: She's not insecure and it's something she's been thinking about for years. It's her decision, so I don't want to say anything.
Have you girls experimented with surgery and Botox?
[Billie keeps frowning and raising her eyebrows to show she hasn't had Botox]
S: I just look after my skin and eat well.
B: People forget we're actually only 25 and 26 and it's normal to have good skin.
Congratulations on the new range with My 1st Years! What was the inspiration behind it?
S: It's more of a collaboration – we can't take full credit for the designs. We didn't specifically design it ourselves but we had a lot of input into the products and the brand.
B: The range has to reflect us, so there were certain things we wanted to include, from something quite traditional to a little bit of Essex with the slogans on the top.
Sam, you were recently criticised for the way you were carrying your son. Does that upset you?
S: A few people had said I was carrying the baby in the carrier wrong but I wasn't. It's just people's views.
B: What, because he was forward-facing?
S: Yeah.
B: But the baby can't see anything otherwise! I used to carry Nelly forward-facing. The specific carrier is made so that they can face forward. You know what, don't even go there – these mums and people who think they've written the rulebook on being a mum – it drives me mad.
S: I know. I thought: 'I'm not taking the Instagram photo down.' That's my choice.
Do you ever go on Mumsnet?
S: Never, it's insane.
B: No, it's ridiculous. It's just too much. When you're a mum, you make your own way and whatever's best for the baby and works for you. We would never lecture or criticise other mums.
The limited edition Sam & Billie Loves range is available online at my1styears.com and at Selfridges